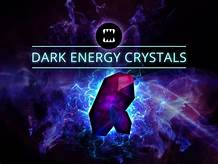 Why am I doing this again? I don't know. I don't really get much back from doing a giveaway, but it helps tighten this community that's being built here on the blockchain!
As you read in the title, I am giving away 500 DEC to one lucky winner. The winner will be chosen randomly at 4pm CDT tomorrow (8/22) by means of the Wheel of Names. I will enter everyone's username and spin the wheel, whoever's name it lands on will receive 500 DEC sent to their in-game wallet by me.
DEC can be used to buy new cards, buy potions (though I don't really recommend it), and most importantly, increase your SPS airdrop points.
Now then, how to enter. Unlike my last giveaway, this time I do require everyone who enters to follow me. This is just because it is a slightly larger giveaway and if I'm being real here, it doesn't hurt to grow on the platform a little in the process!
So, to enter you must follow me and leave a comment saying what you would use the DEC for. Make sure to include the username you would have me send the DEC to somewhere in your comment as an @!
After that, you're in! I'll review the list of eligible contestants and enter them all into the Wheel of Names. Remember, everyone has an equal chance! Good luck!!
=========================================================
Check out some of my recent well-received and informative posts!
=========================================================
Also, if you are new to the game and haven't started yet, consider using my affiliate link to sign up! Anyone who uses my link will receive a 100 DEC bonus sent from me to their in-game wallet as a thank you!
If you have read this far, feel free to follow me for consistent posts and updates from an experienced writer and new player!
=========================================================
Check out my Instagram!