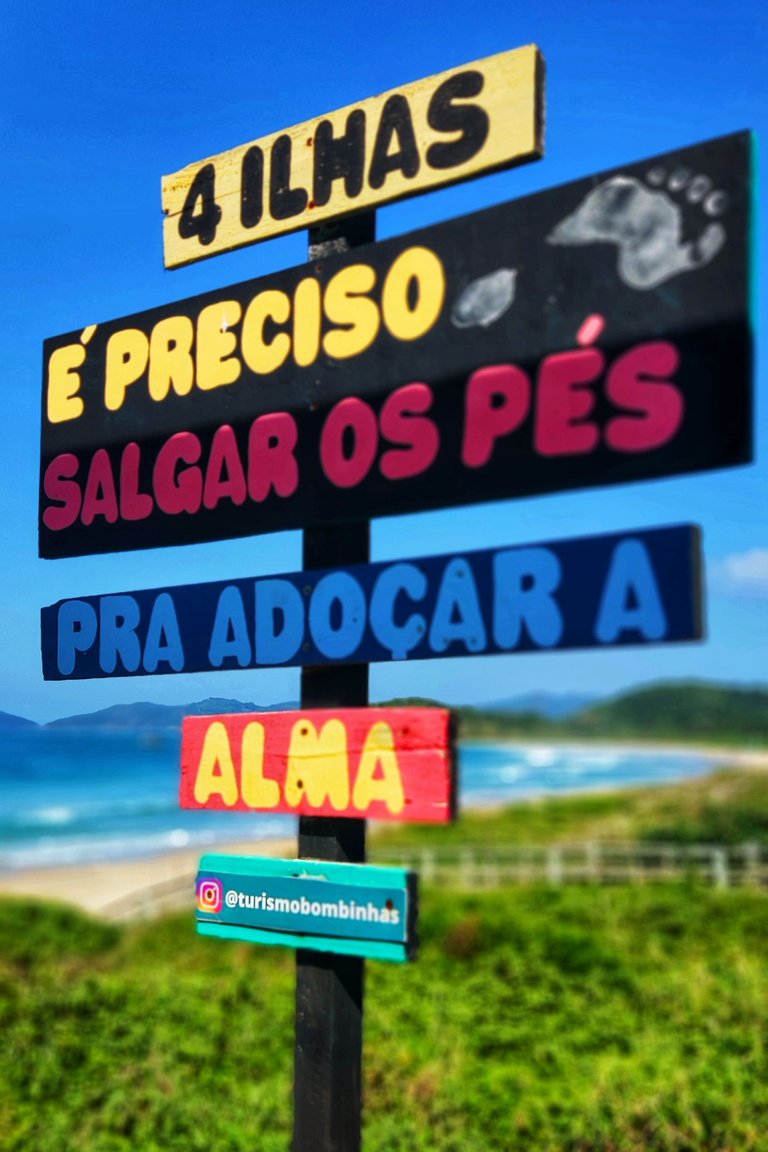 4Ilhas beach cleaning
Hi Hive friends, how are you?
I've been a subscriber for a while, but this is my first post. Normally, I just collect trash and do not register the images. Will attempt to begin doing so in order to inspire others and contribute more to this community.
Hyper-lapse video
After I started collecting garbage, I decided to make a hyper-lapse video to inspire others to do the same and to remember this Hive community.
Music by Dazaranha - Tribo da Lua
Cleaning is one of my favorite beach activities. Despite the fact that 4ilhas was one of the cleanest beaches I visited, we always found a lot of plastic scattered around.
After leaving the 4Ilhas trail, I came across a large piece of plastic and collected it, this was the first of many and I start to clean the entire 1km of the beach...
Plastic is extremely harmful to our environment, but it appears that many people simply do not care. I don't understand why trash is still being thrown around cities and beaches until 2022.
Some Garbage Collected
When I go to the beach, I always carry my trash away and collect other people's trash; I don't mind. It gives me great pleasure. Almost a vicious beast. I simply cannot stand seeing trash, particularly plastics and packages.
I didn't weigh the trash, but my gut tells me it's around 3Kg. It was quite heavy, which was probably due to the large plastic pieces discovered. However, the small pieces, such as bottle caps and straws, were in greater abundance.
Perhaps people think, "it's only a small piece" and hurl it on the ground However, the small piece is more dangerous than the large one because birds and fish may eat it thinking it is food. 😢
Much happier now with a cleaner beach. 😊
Tks 4ilhas, you are beautiful. 🥰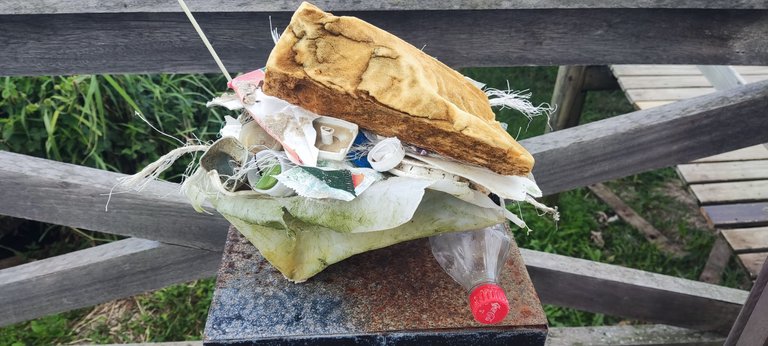 Most found items:
Plastics
Plastic bottles caps
Straws (a lot of)
Nylon fishing net scraps
Ice cream packing
Gum packing
Curious items:
plastic octopus toy
earphone case
broom scraps
Date of the Action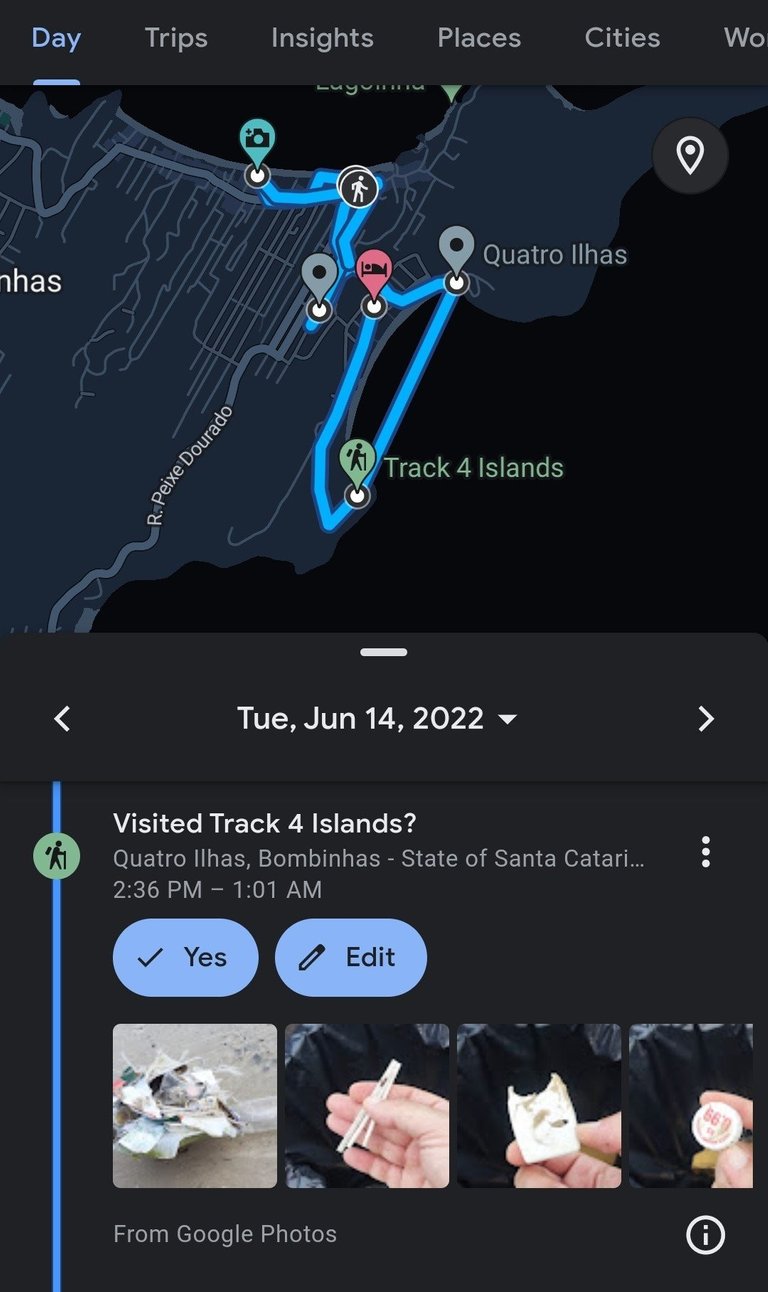 ---
See you soon and clean the Planet 🌎
😊🙏
More from Brasil South Coast Trip
| In case you missed this trip Part 1 post Visiting Balneário Camboriú | |
| --- | --- |
| Second stop on this trip to Brasil South Coast. Quatro Ilhas Beach | |
| Brasil South Coast Trip Stop 3: Photo Session at Praia do Ribeiro | |
| Brasil South Coast Trip - Quatro Ilhas Trail to Toca do Cabo | |
| 20 Chosen Photos From my Hike on the 4Ilhas Trail | |
---
Limpe o planeta!
Depois de começar a recolher o lixo pensei em criar um vídeo hyper-lapse para inspirar outros a fazerem o mesmo, e relembrar sobre esta comunidade aqui no Hive. Estou inscrito há um tempo, mas este é meu primeiro post aqui. Normalmente, eu apenas coleto lixo e não registro as fotos. Tentarei começar a fazer isso para inspirar outras pessoas e contribuir mais para esta comunidade.
Um dos meus hobbies na praia é limpar. 4ilhas foi uma das praias mais limpas que visitei, porém, mesmo assim, sempre encontramos muito plástico espalhado por aí.
Depois de sair da trilha das 4Ilhas, me deparei com uma grande pedaço de plástico e coletei, esse foi o primeiro de muitos e começo a limpar todo 1km da praia...
O plástico é muito prejudicial à nossa natureza, mas parece que muitas pessoas simplesmente não se importam. Não consigo entender por que até 2022 ainda temos lixo em todas as cidades e praias.
Quando vou à praia levo sempre o meu lixo e sempre recolhi o lixo dos outros, não me importo. É um prazer para mim. Quase um vicioso. Eu simplesmente não consigo ficar ali vendo lixo, especialmente plásticos e embalagens.
Eu não pesei o lixo coletado, mas meu sentimento me diz em torno de 3Kg. Ficou meio pesado, deve ser devido aos grandes pedaços de plástico encontrados. Mas os pedacinhos estavam em maior quantidade, como tampinhas e canudos.
Talvez as pessoas pensem: "é só um pedacinho" e joguem no chão. Mas o pedaço pequeno é mais prejudicial que os grandes, pois pássaros e peixes podem comê-lo confusos pensando em sua comida. 😢
Muito mais feliz agora com uma praia mais limpa 😊
Grato 4ilhas, você é linda 🥰
Itens mais encontrados:
Plásticos
tampas de garrafas de plástico
Canudos (muitos)
Restos de rede de pesca de nylon
Embalagem de sorvete
Embalagem de chiclete
Itens curiosos:
brinquedo de polvo de plástico
estojo de fone de ouvido
restos de vassoura
Até breve e limpe o Planeta 🌎
😊🙏