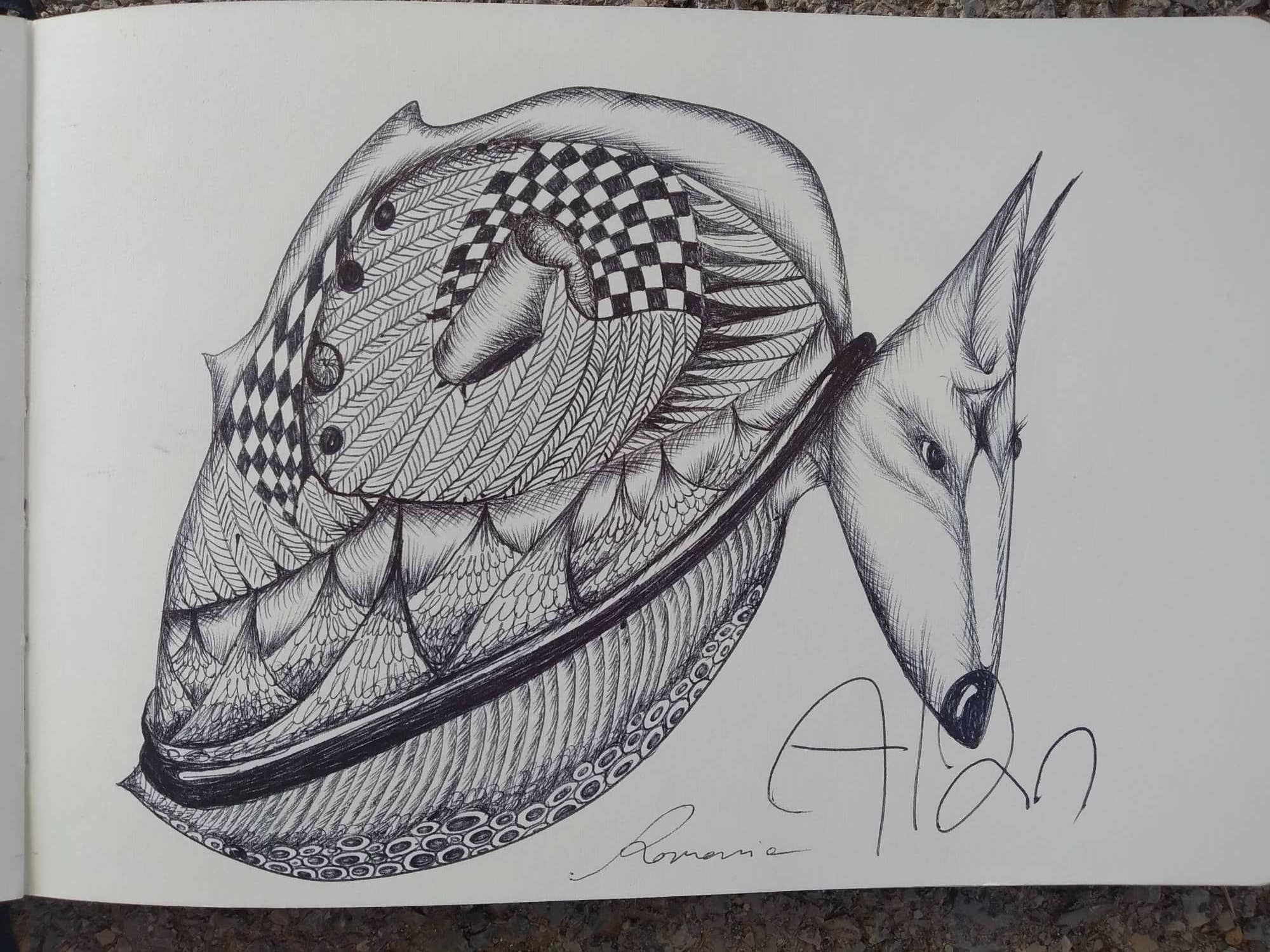 bic pen on 15x20cm . Ibiza 2022
Hi!
This time it´s the scribble done by someone I don´t remember. I think it might be Aire but I don´t remember the signature.
This is the scribble she did in my booklet.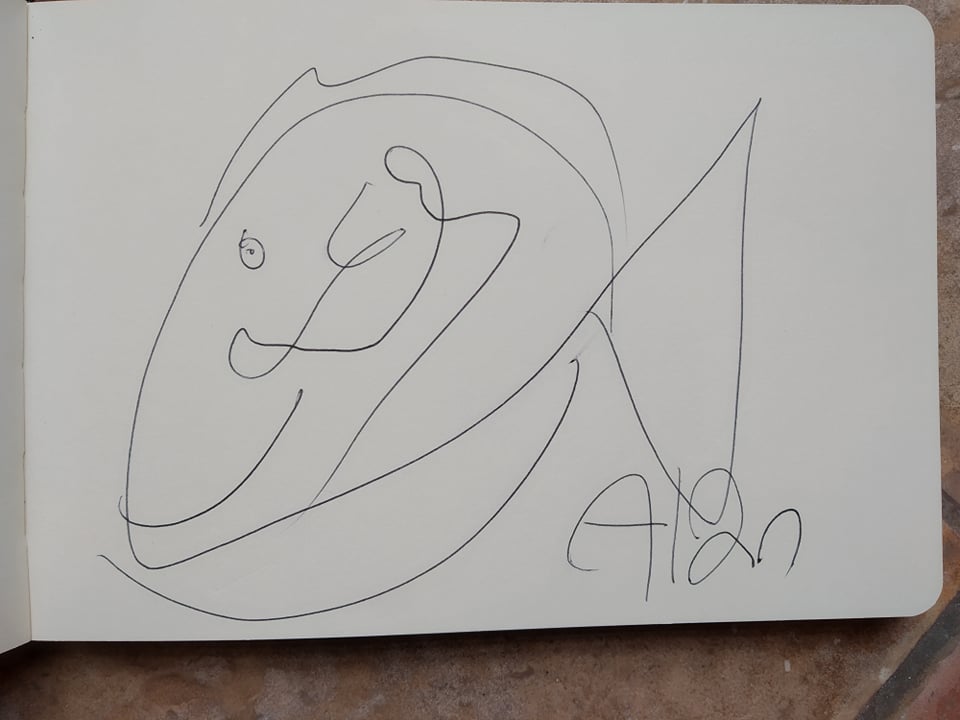 So, after working on it a bit, this is what I came up with. Little by little I started to transform it.
To understand why I do this you can see my previous post:
https://hive.blog/hive-156509/@romanie/how-do-art-scribbles-affect-my-art-why-this-exercise
For the other latest scribbles you can visit:
https://hive.blog/hive-156509/@romanie/art-scribble-turns-into-a-nose-monster
https://hive.blog/hive-156509/@romanie/art-scribble-turns-into-a-humming-bird
https://hive.blog/hive-156509/@romanie/art-scribble-turns-into-a-fat-deer
https://hive.blog/hive-156509/@romanie/art-scribble-turns-into-a-yak-slug
https://hive.blog/hive-156509/@romanie/art-scribble-turns-into-a-spiral-bat
https://hive.blog/hive-156509/@romanie/art-scribble-turns-into-a-kind-of-albatros
https://hive.blog/hive-156509/@romanie/art-scribble-turns-into-a-serious-monster
https://hive.blog/hive-156509/@romanie/art-scribble-turns-into-a-fine-bird
https://hive.blog/hive-156509/@romanie/vv5t6-art-scribble-turns-into
Some with paint...
https://hive.blog/hive-156509/@romanie/drops-one-painting
https://hive.blog/art/@romanie/melting-ice-plant-painting-2019
Best Wishes to you all!
Romanie
http://romanie.net/
http://sunlightart.blogspot