Hello friends, I am going to end the week with a new job and also with good news. I already have my first NFTs for sale.
Let's go by parts, first of all I present now my latest work is called "Abbie" and it is a composition full of color. Full of stains as always, graffiti, lines, strokes, words... everything I usually use to work.
I leave below a brief summary of how the creative process has been, I hope you like it.
Hola amigos, voy a terminar la semana con un nuevo trabajo y también con buenas noticias. Ya tengo mis primeros NFT a la venta.
Vamos por partes, en primer lugar presento ahora mi ultimo trabajo se llama "Hope" y es una composición llena de color. Llena de manchas como siempre, grafitis, lineas, trazos, palabras... todo lo que suelo usar para trabajar.
Dejo a continuación un breve resumen de como ha sido el proceso creativo, espero que les guste.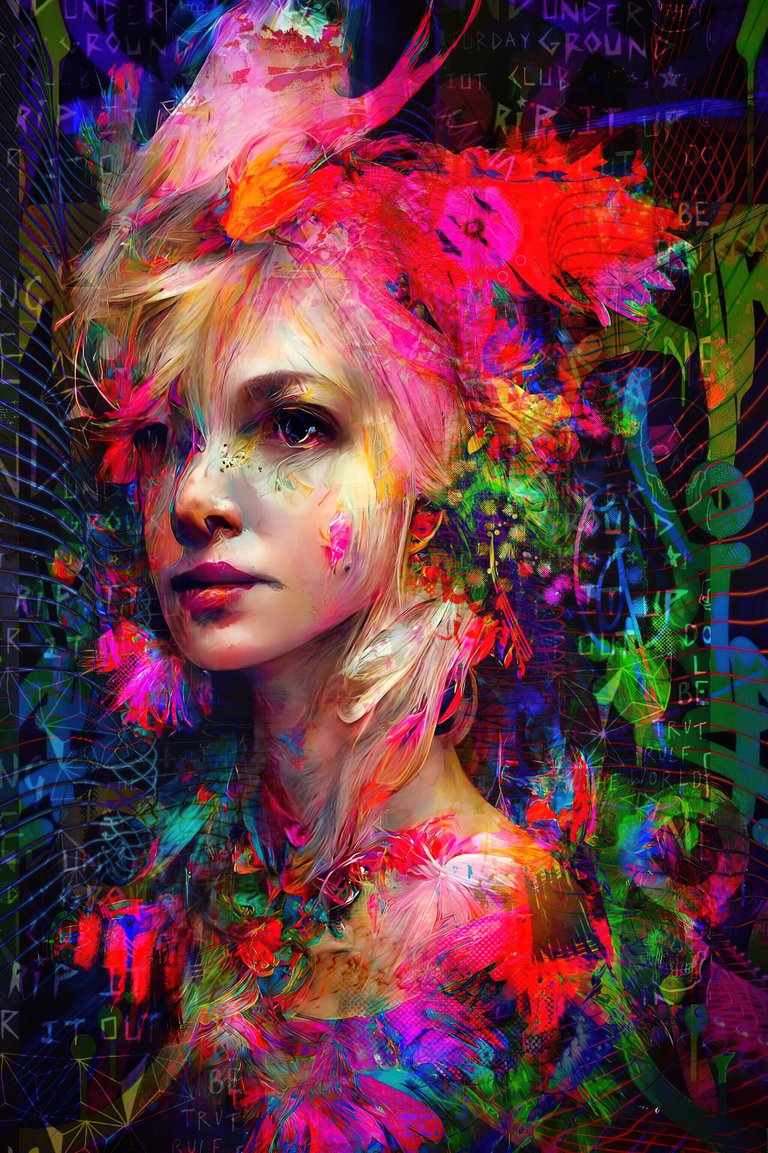 Click here to view larger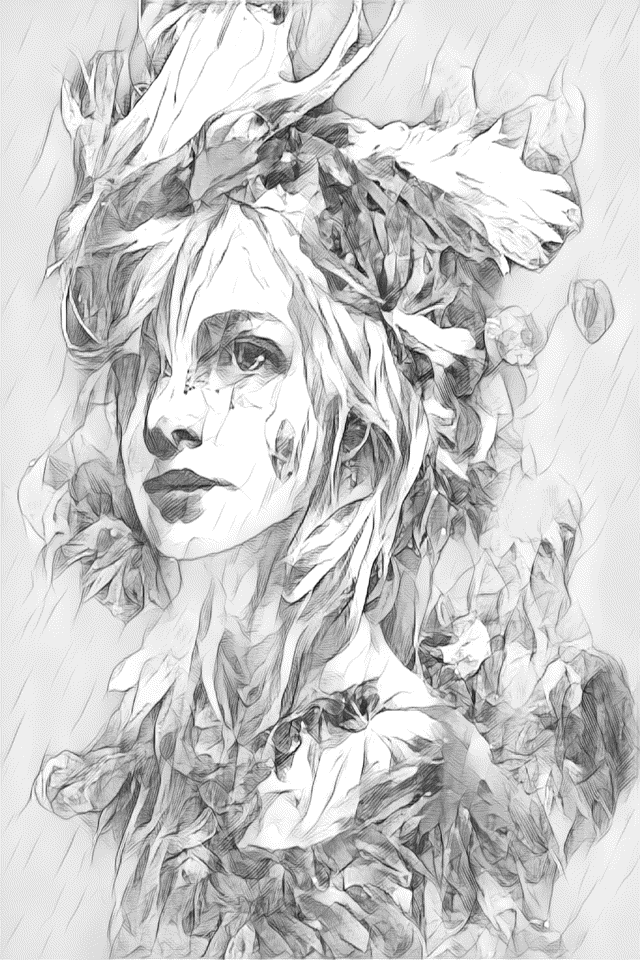 I have also minted this work and it is for sale at the moment.
Well, since yesterday I have some NFT for sale, in total they are the last three portraits and an experiment developed exclusively with Generative Art that is half comic half experimental. It's called "Serious Mickey" and it's an abstraction of ideas in a portrait with a kind of face that mimics Mickey's with a very serious countenance, hence its name. I find it super interesting what an AI can link or relate without the hand of man.
Maybe I can also consider developing some ideas just to see the potential of this without my intervention beyond the mere selection of models. Every day is a lot of ideas that can be developed. This is "serious Mickey", it has something hypnotic about it that won't let me take my eyes off it.
Esta obra la he minteado también y está a la venta en estos momentos.
Pues desde ayer tengo a la venta algunos NFT, en total son los tres ultimos retratos y un experimento desarrollado exclusivamente con Arte Generativo que es mitad comico mitad experimental. Se llama "Mickey Serio" y es una abtracción de ideas en un retrato con una especie de cara que imita a la de Mickey con un semblante muy serio, de ahí su nombre. Me pare e super interesante lo que sin la mano del hombre una IA puede llegar a enlazar o relacionar.
Quizá también pueda plantearme desarrollar algunas ideas solo por ver el potencial de esto sin mi intervención mas allá de la mera selección de modelos. Cada día es un montón de ideas que se pueden desarrollar. Este es "Mickey serio", tiene algo de hipnótico que no me deja apartar la vista de el.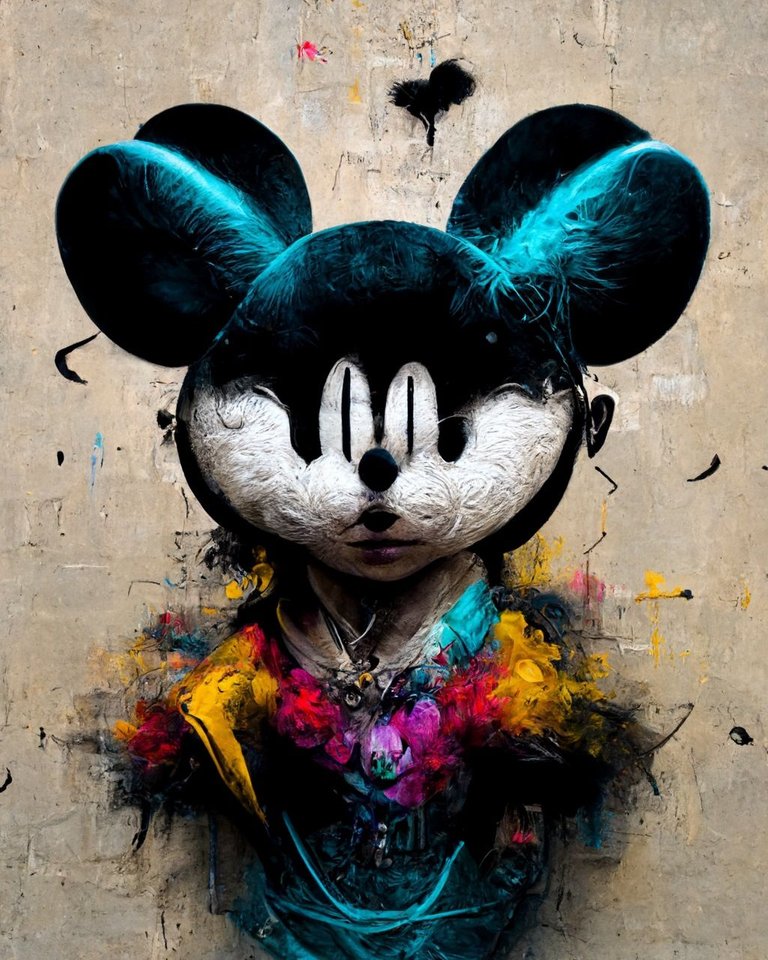 If you want to see it with the best resolution and more details about the work you can see it from here.
Si quieres verlo con la mejor resolución y mas detalles sobre la obra puedes verlo desde aquí.
https://nftshowroom.com/gallery/pittcn_room-412_serious-mickey
I am very happy to have taken another step forward and wish to continue exploring and investigating things with which to play, I hope to have something to share with you soon, thanks and greetings to all.
Estoy muy contento de haber dado un paso mas y deseando continuar explorando e investigando cosas con las que poder jugar, espero en breve tener algo que compartir con vosotros, gracias y un saludo a todos.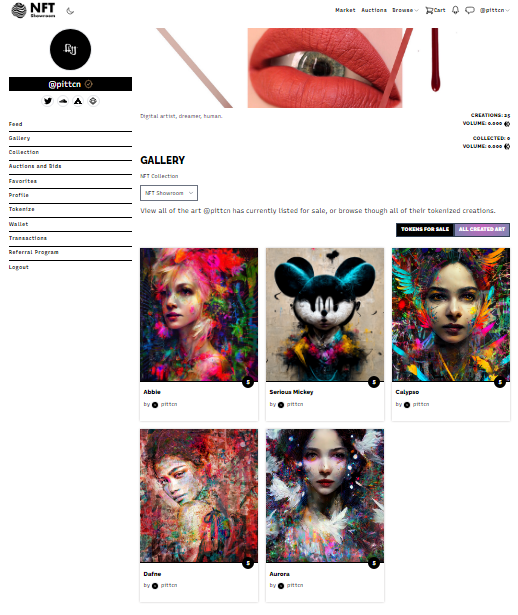 Another works:
https://hive.blog/hive-158694/@pittcn/eng-spa-collage-drawing-and-photomanipulation-valeria
https://hive.blog/hive-158694/@pittcn/eng-spa-collage-drawing-and-photomanipulation-sofia-motion
https://hive.blog/hive-158694/@pittcn/eng-spa-collage-drawing-and-photomanipulation-dafne
https://hive.blog/hive-158694/@pittcn/eng-spa-collage-drawing-and-photomanipulation-urantia-motion
https://hive.blog/hive-158694/@pittcn/eng-spa-collage-drawing-and-photomanipulation-smoke-animated
https://hive.blog/hive-158694/@pittcn/eng-spa-collage-drawing-and-photomanipulation-edenia-motion
My Flickr Gallery:
https://www.flickr.com/photos/

[email protected]

/albums/72157718607163786
My Tokenized art:
https://nftshowroom.com/pittcn/gallery