A new release of peakd.com is now available. Keep reading for the full list of changes and improvements ;)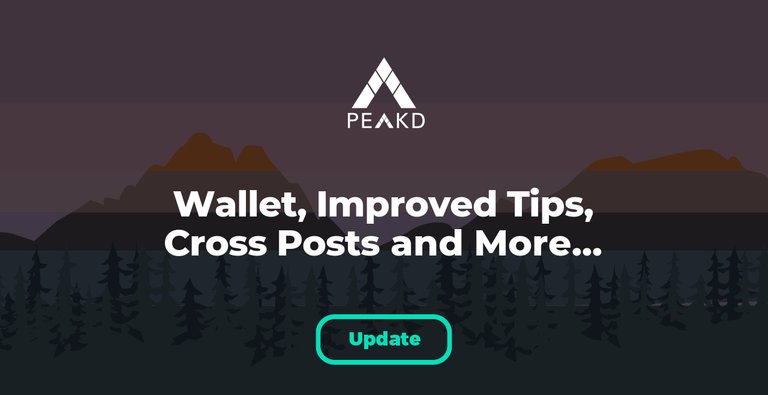 1. A better Wallet
The wallet page has been redesigned, now it is more organized and it will be easier for us to add new features and improvements.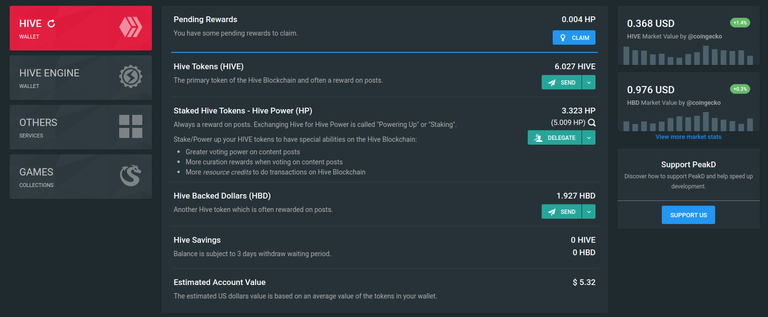 2. Easy Delegations management
You can now view and manage your delegations directly in the Hive wallet page.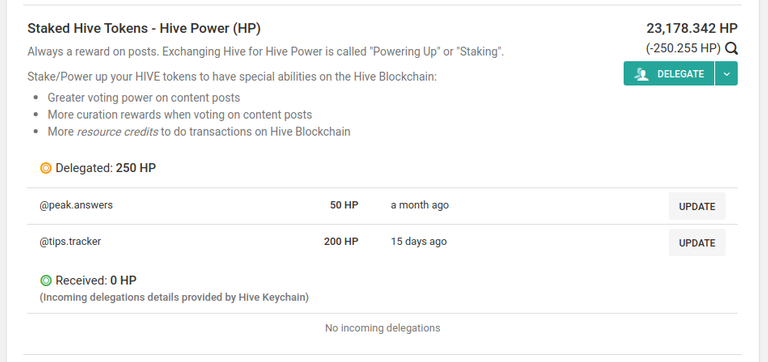 Thanks to @stoodkev and @keychain for helping us in the display of incoming delegations.
3. Hive Engine and Snax tokens
With the new wallet layout we added also the Hive Engine tokens. More improvements and support for other operations can be added in future releases. And of course you can check also the transactions history.
Also SNAX you can now check your SNAX tokens balance in the 'Others' section of the wallet.
4. Tips on comments
This is a feature highly requested from our users ...so it's now possible to send tips for comments and not only for top pots.
Also starting with the release we have improved (thanks to @cardboard for his work on this) the way tips are fetched and the result should better and more reliable.
5. Tweet can now be embedded in your posts
You can now embed a tweet in your post and it will be rendered with the correct format.
More customization options may be included in future releases
6. New Cross Post format
With all the feedback we have received in the past weeks we have decided to do some changes to the cross-post format. This is a recap of those changes:
The rewards are now automatically declined on the new post
When you vote on a cross post from your feed the vote is automatically redirected to the original post
When you check the full post page you have the option to interact (vote/comments) on the cross post or the original post
The message allowed for cross posts is now longer, up to 200 characters
The layout has been improved and more details are available for cross posts.
Please let us know if you have feedback or suggestions regarding this change.
7. A new page to check the release notes
A new page is now available to check the features and the improvements released in each new version. This is a quick preview, or you can check it out here.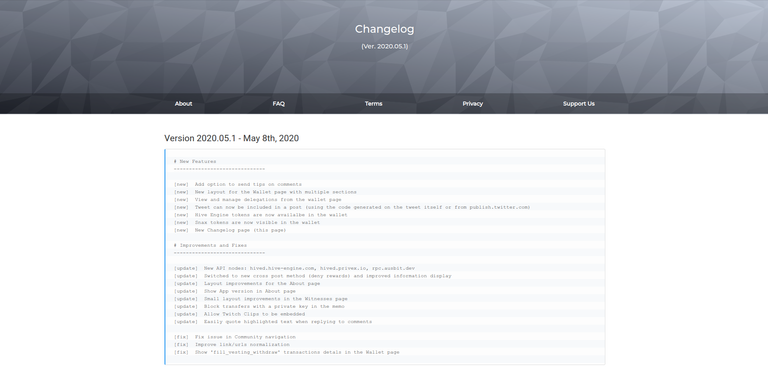 8. Some minor bug fixes and minor improvements
As always some minor fixes and improvements across the website. You can check the full release notes here: https://peakd.com/about/changelog.
---
Now is probably a nice time to remind you of the ways you can support the development of @peakd.

We have a proposal on the Decentralized Hive Fund. You can review the proposal here.
If you agree to the proposal and you think the points mentioned add value to the Hive Blockchain consider supporting it using the above links or directly with this link.
---
We also run a witness server to help produce the blocks for the Hive Blockchain. You can vote for our witness so we are in a position to process more of them.
Vote on the witness page: https://peakd.com/witnesses
Using Keychain: You just have to click and approve the transaction
Using SteemConnect: You'll need access to confirm the transaction with your Active Key at least
---
The PeakD Team
About us: https://peakd.com/about
Join us on Discord: https://discord.gg/Fy3bca5