Mandawa
It is about 3 hours north of Jaipur, about 180 KM, but it can be million miles away from the hustle and bustle of tourist. Mandawa, is perhaps what Rajasthan was before tourists from all over the world started flocking the place. On the surface and especially in the following picture, it may seem like a strange haunted and abandoned place, and yes, there could be some truth to it. However, the fact is that it is a thriving happy and warm little community of wonderfully kind people who choose to live in this 'abondoned' town.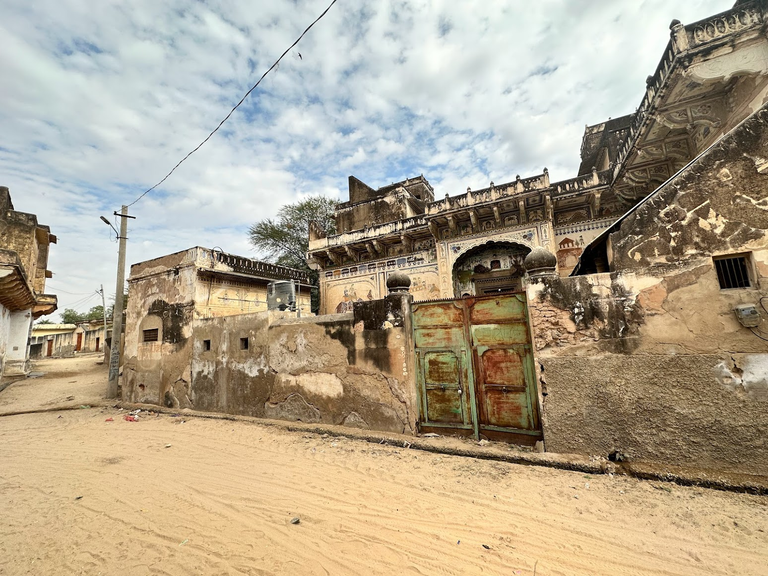 Back in the day Mandawa was known as a trading hub for ancient caravan routes around western India on the way to China from the Middle East. During the 18th century wealthy Marwari businessmen settled around this little town (it was not so little back then). They all built large decorative mansions around town, known as 'haveli's. Each of these mansions had and still have wonderful frescos both inside and out.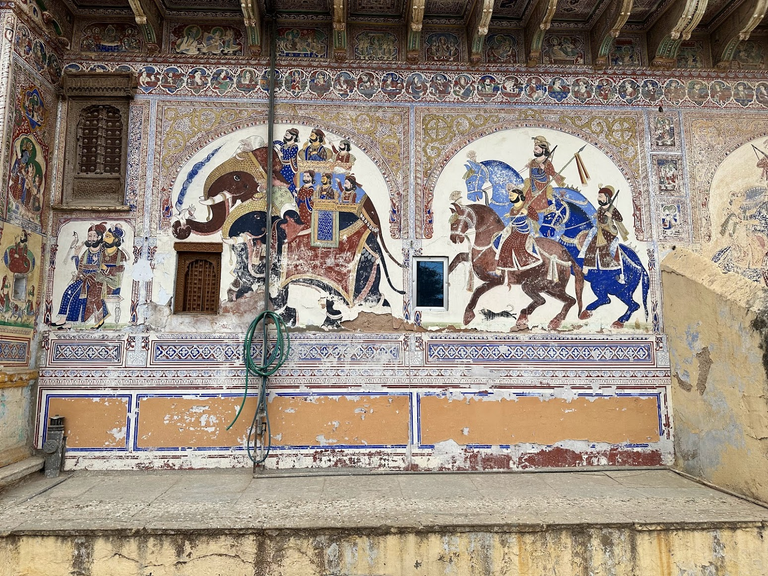 With time however, everything declines. There are alternative trade routes that became popular in modern times. In addition, after the independence of India in 1947, the trade though this area stopped. Rich dynasties got broken up and people largely moved to big cities, and Mandawa largely remained abandoned.
Today, however, many of these havelis have been restored as hotels, but most remained abandoned. Some are absolutely falling apart....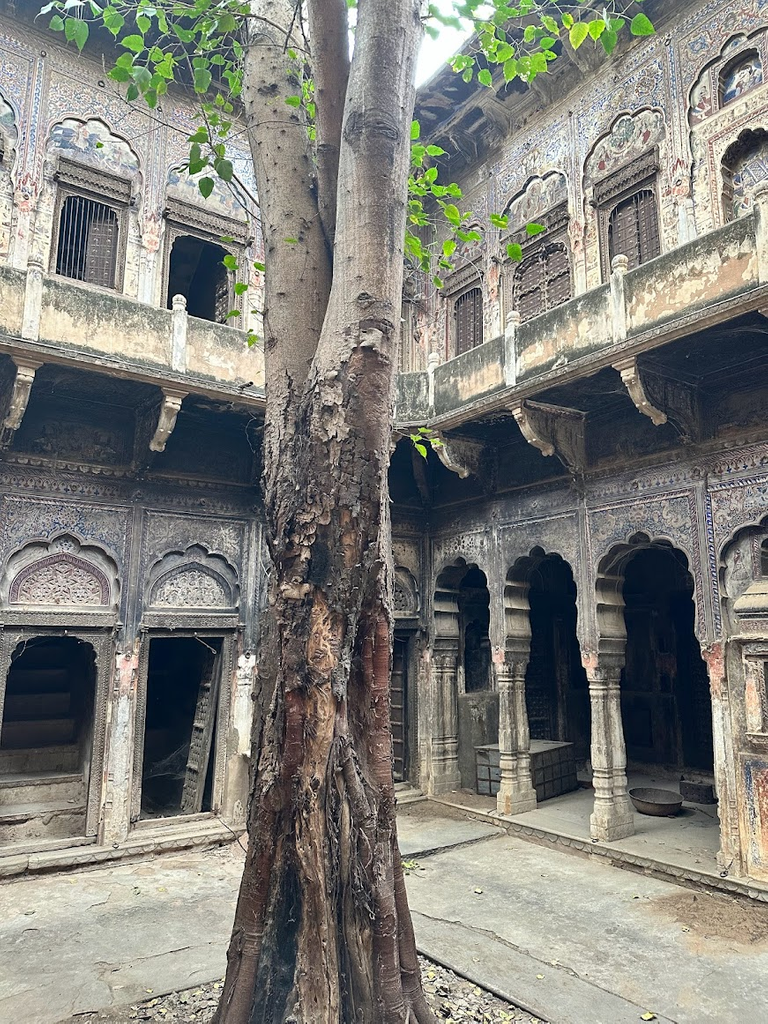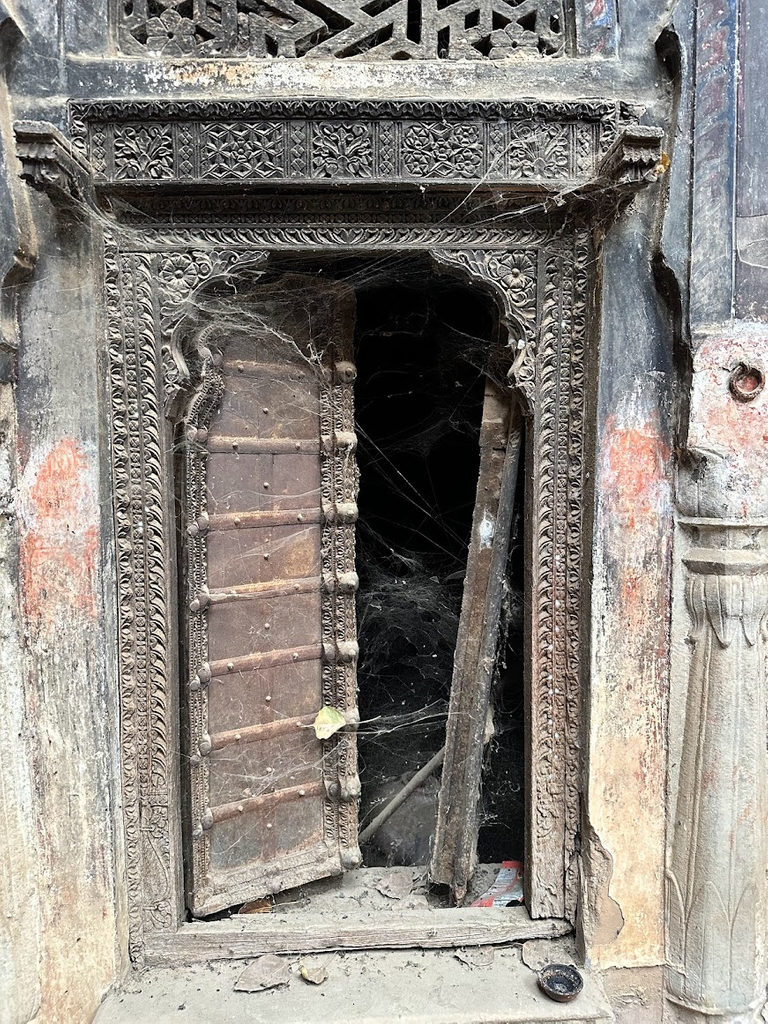 While others are in decent state. There are family members who are trying to take care of the frescos as best they can...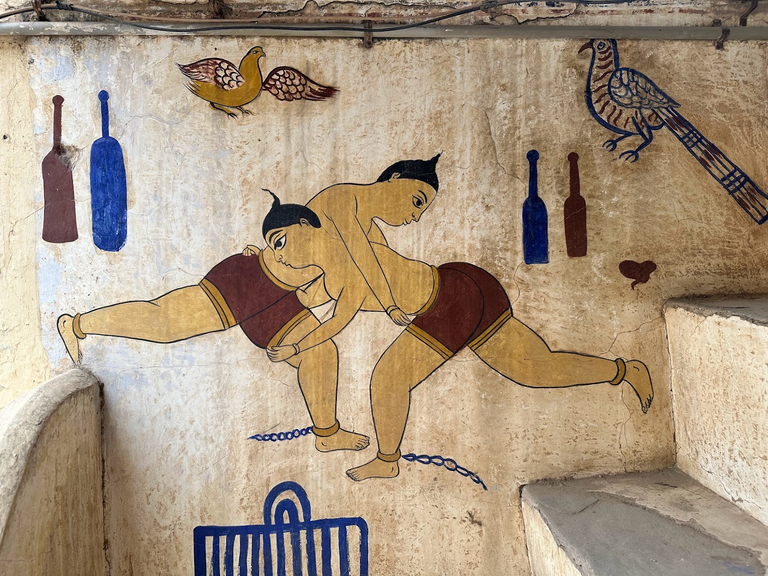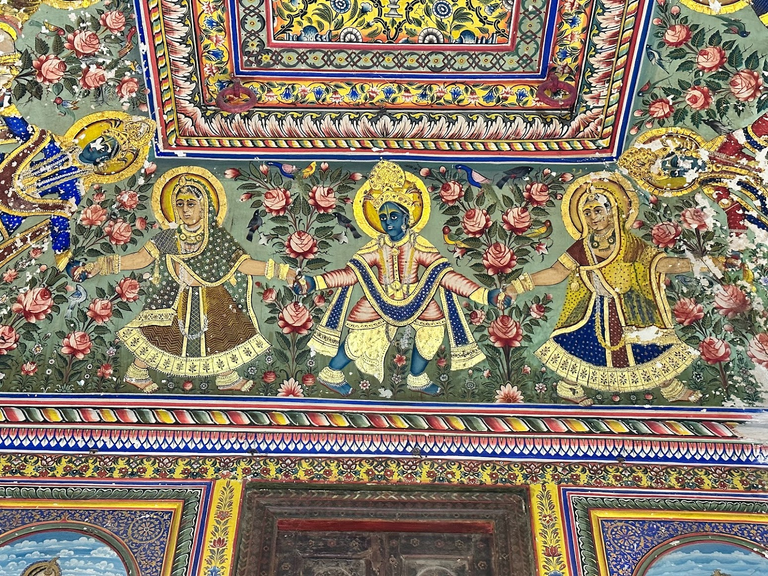 The thing that intrigued me a lot about Mandawa are the wide streets, covered with dust. Dust is everywhere there, its thick and gets into everthing. Its Thar desert afterall! I begin to imagine during the glory days of Mandawa, how beautiful this town might look like with upward of 120 havelis all decorated. People living there having fun, going about their daily life. That must have been a spectacular sight.