How's it going hive?
I would like to share with you some photos from our scenic flight over the Whitsunday Islands in Queensland, Australia.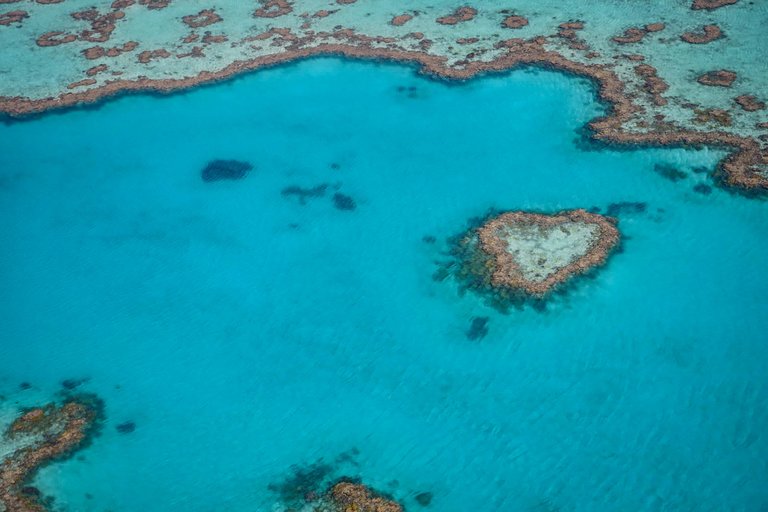 Our flight left from Proserpine airport. We boarded a Cessna 208B Grand Caravan plane for the flight.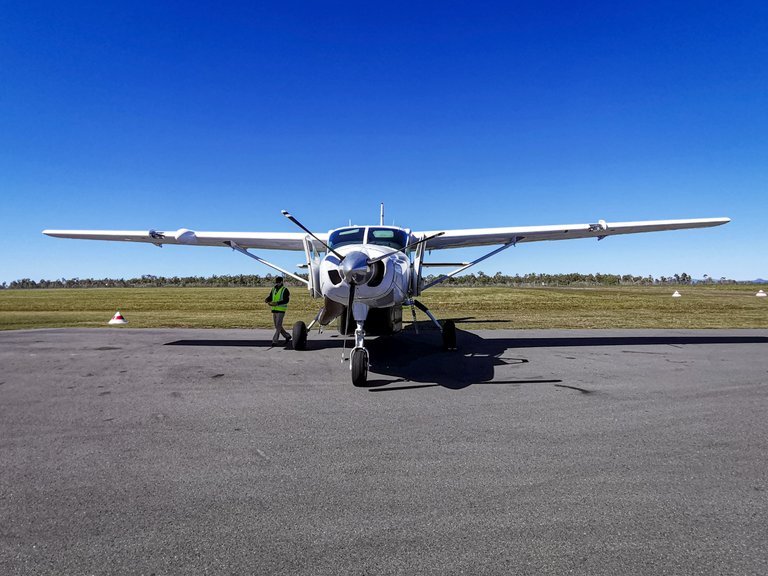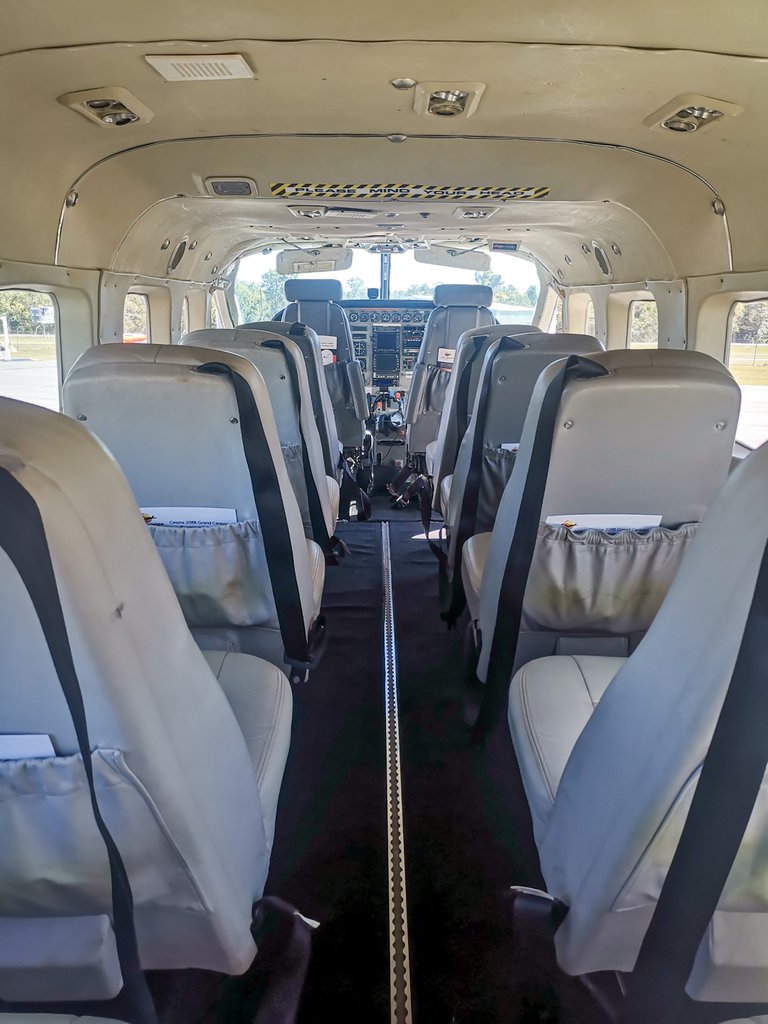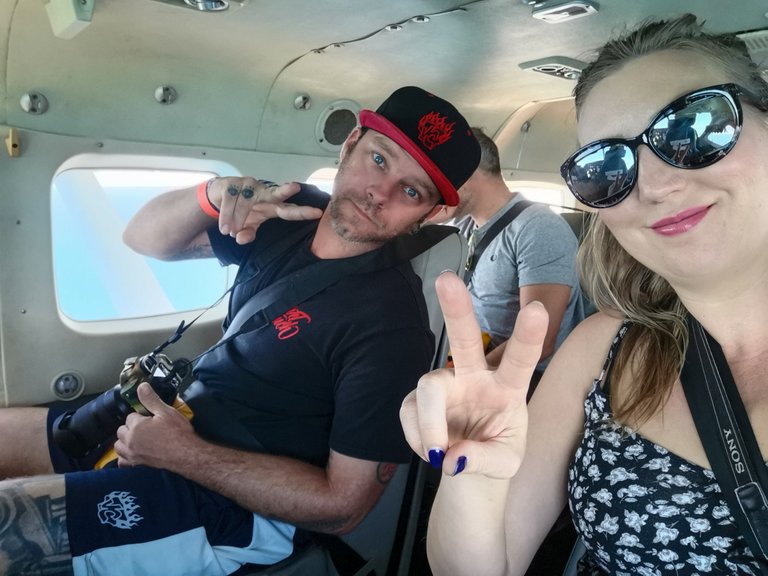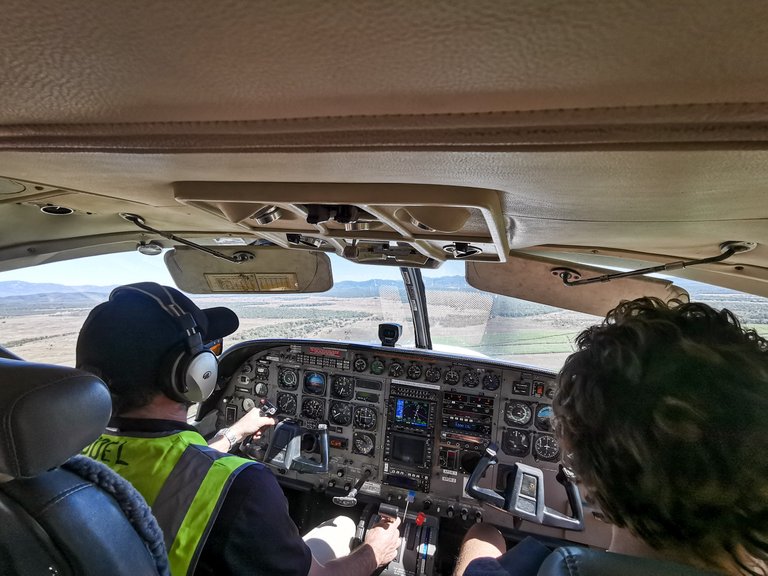 Now the Whitsunday's is made up of 74 islands which run from Airlie Beach out to the Great Barrier Reef.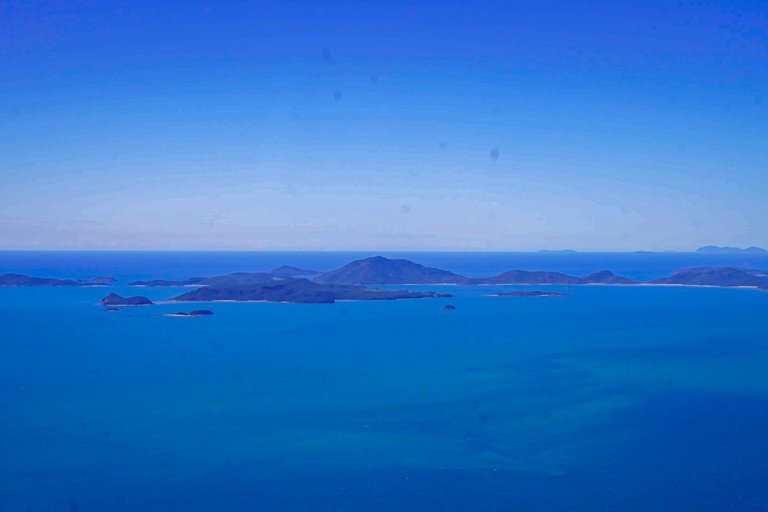 There is only a couple of islands that people live on and the rest are thick with forests and hiking trails.
As we take off from the airport we are met with a lush green landscape.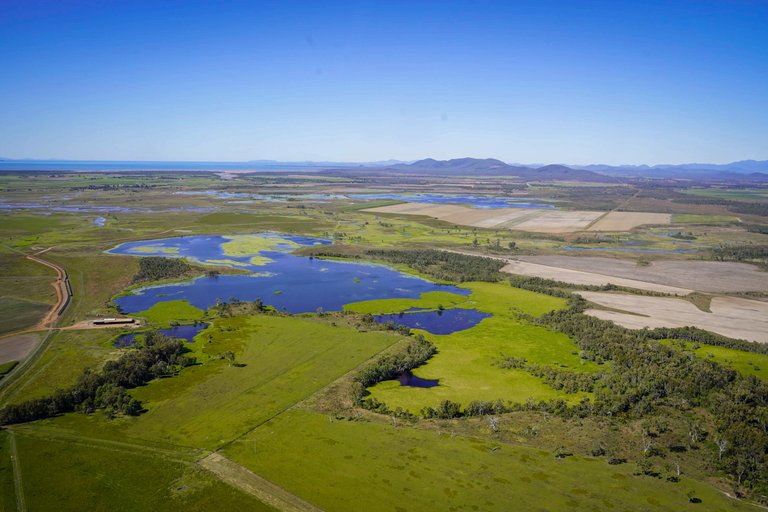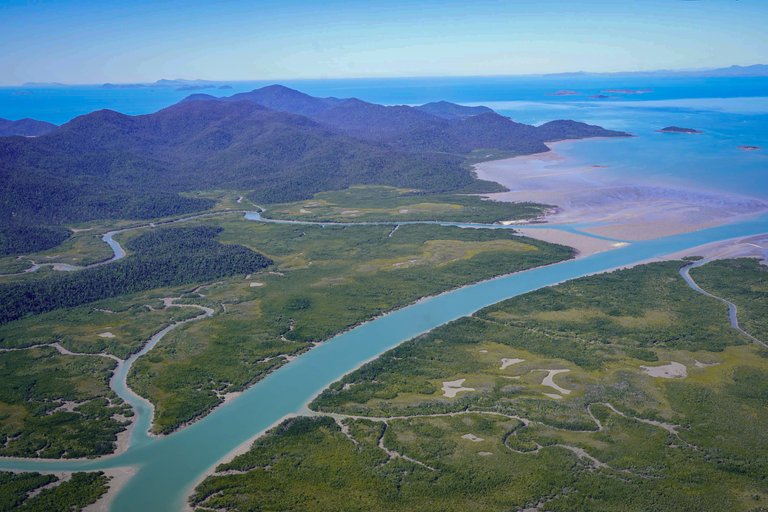 It's not long until we fly over Airlie Beach and make our way over the islands.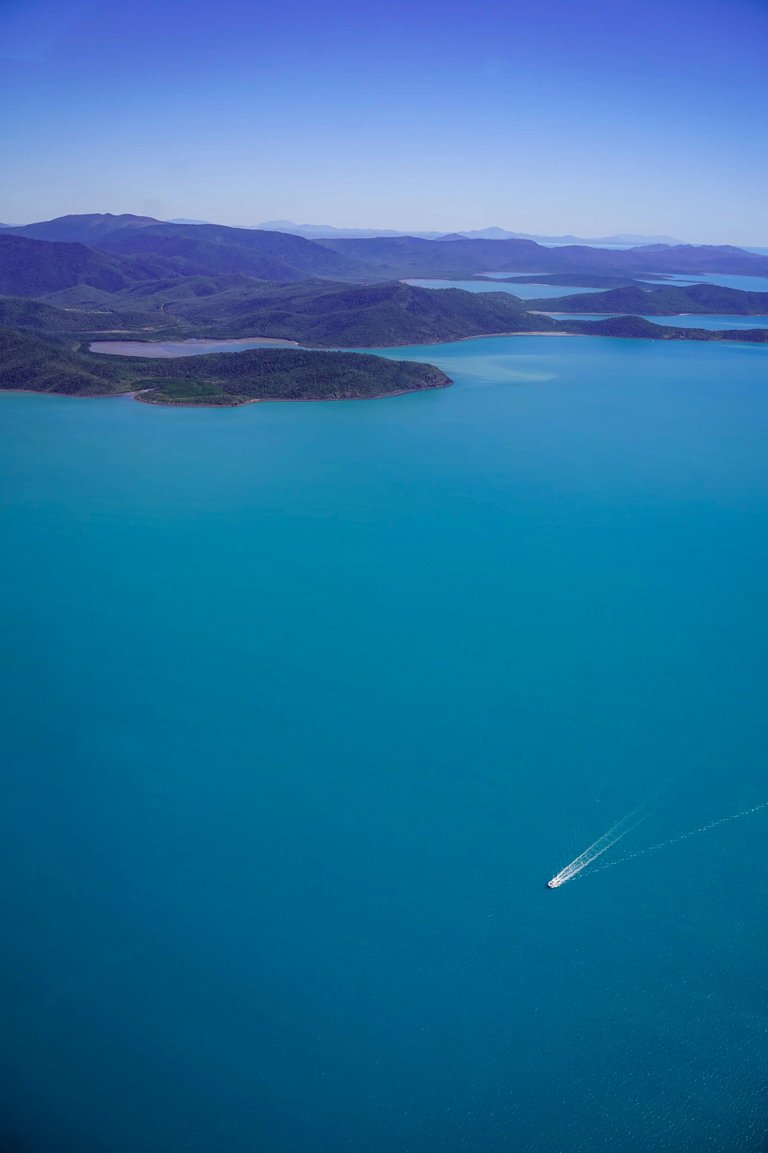 One of the most popular islands is Hamilton Island.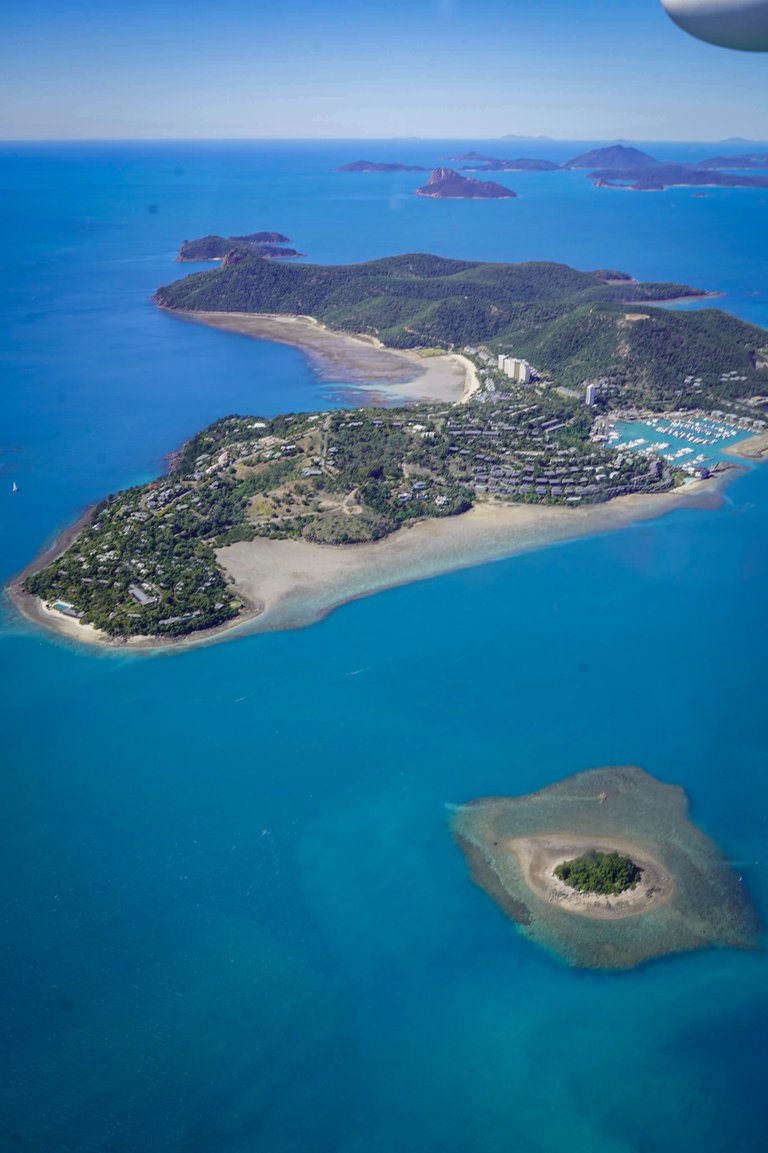 Before we know it we are above Whitehaven Beach which has this beautiful inlet.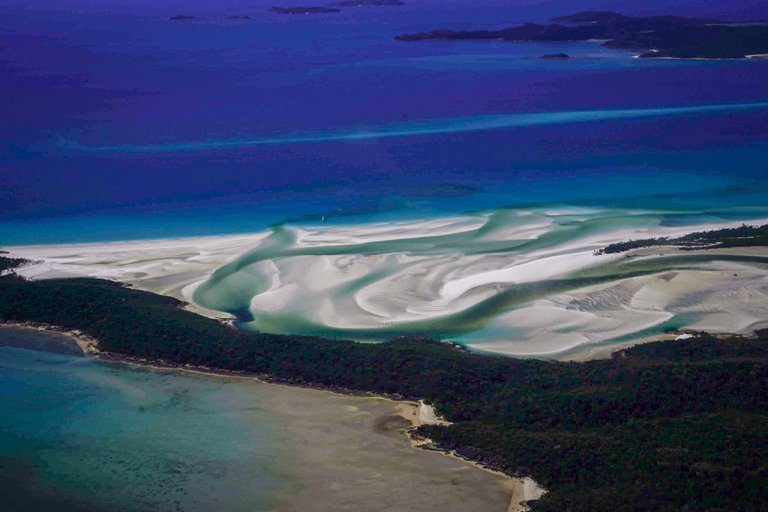 This inlet is the 3rd most photographed location in Australia. And you can see why.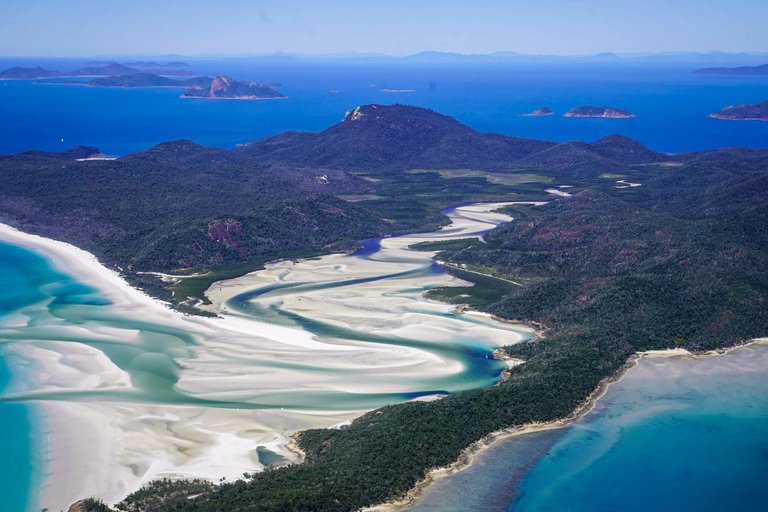 The scenery is so beautiful from up here. Bright blue water with the green islands scattered through it.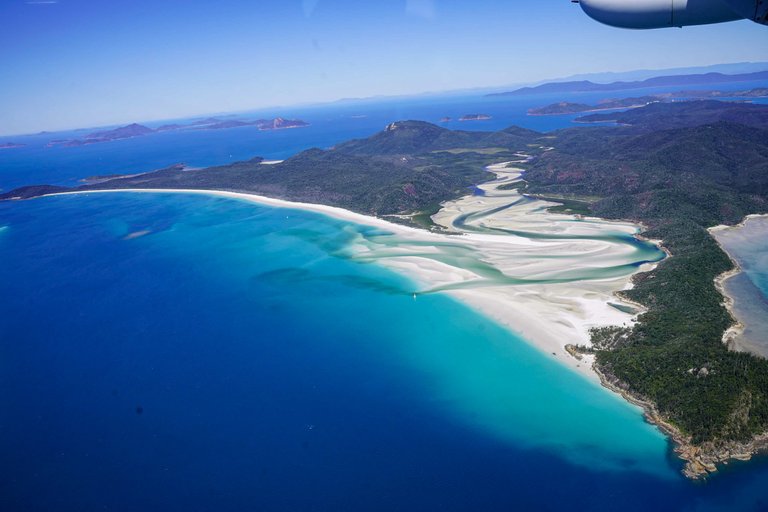 It's not long and we are flying over open ocean heading towards the natural world wonder that is the Great Barrier Reef!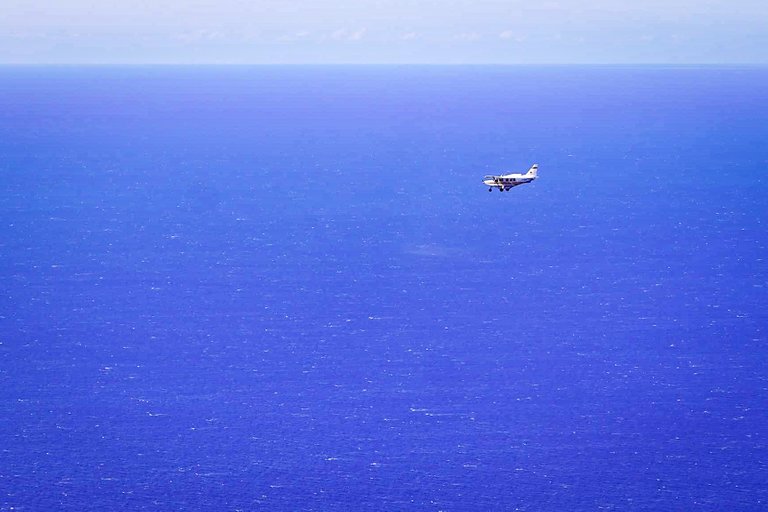 The Great Barrier Reef starts here in the Whitsunday's and travels all the way up the east coast of Queensland up to the top of Cape York. It stretches more than 2,300km.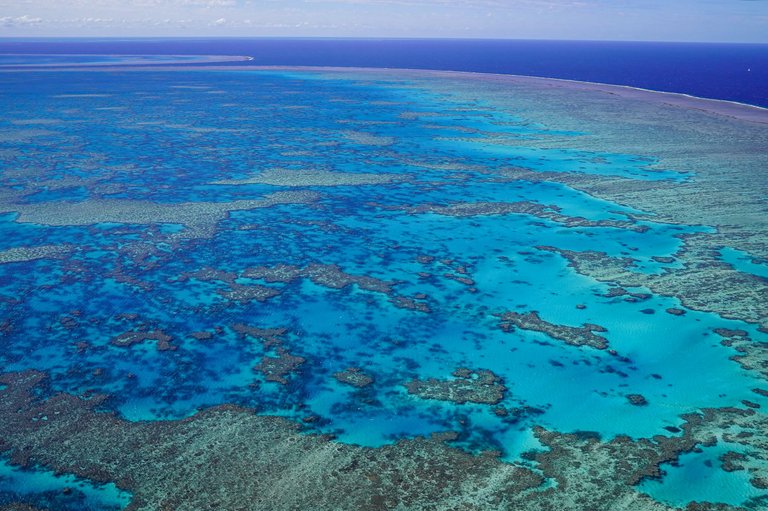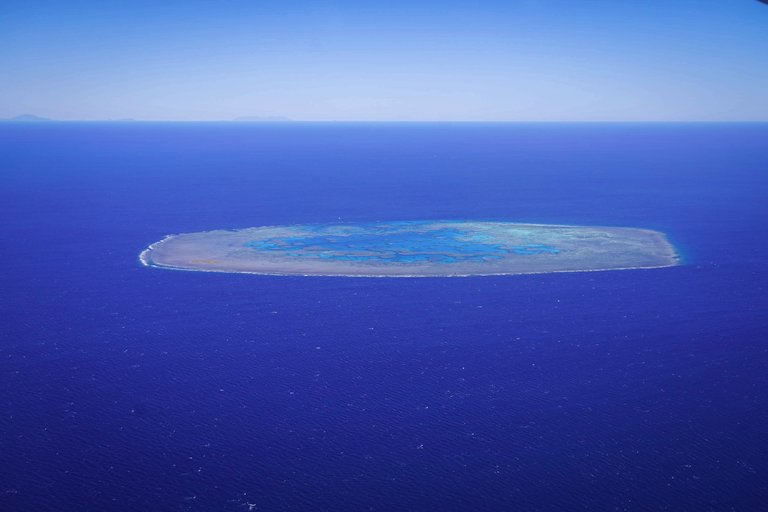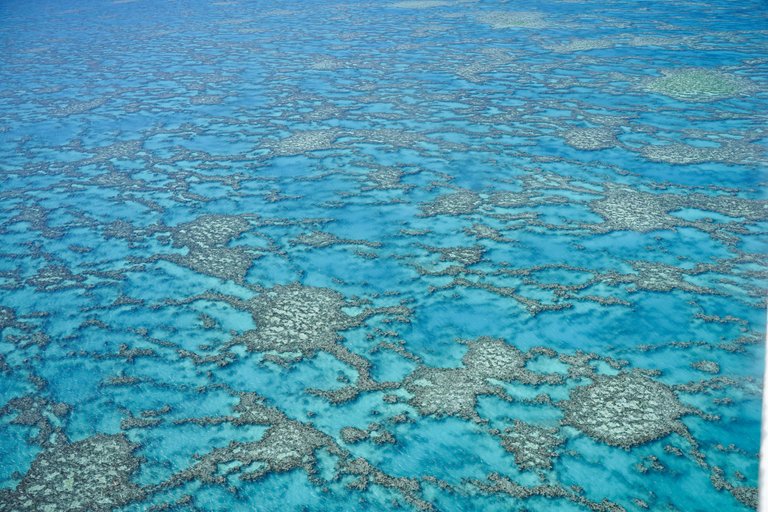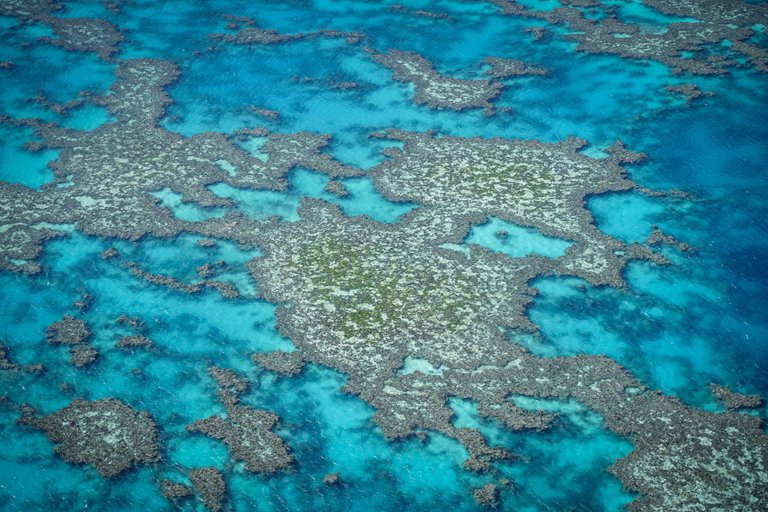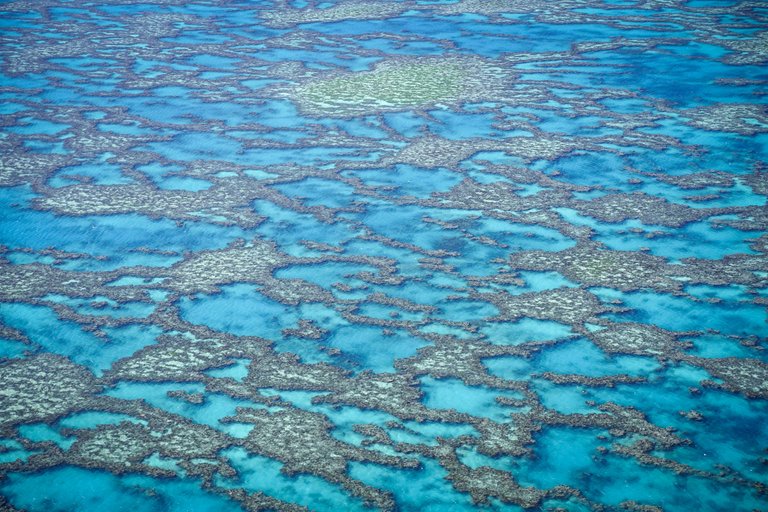 From up here we could see the pontoon that we stayed the night on called the Reef Sleep. Man that was such a beautiful two days there!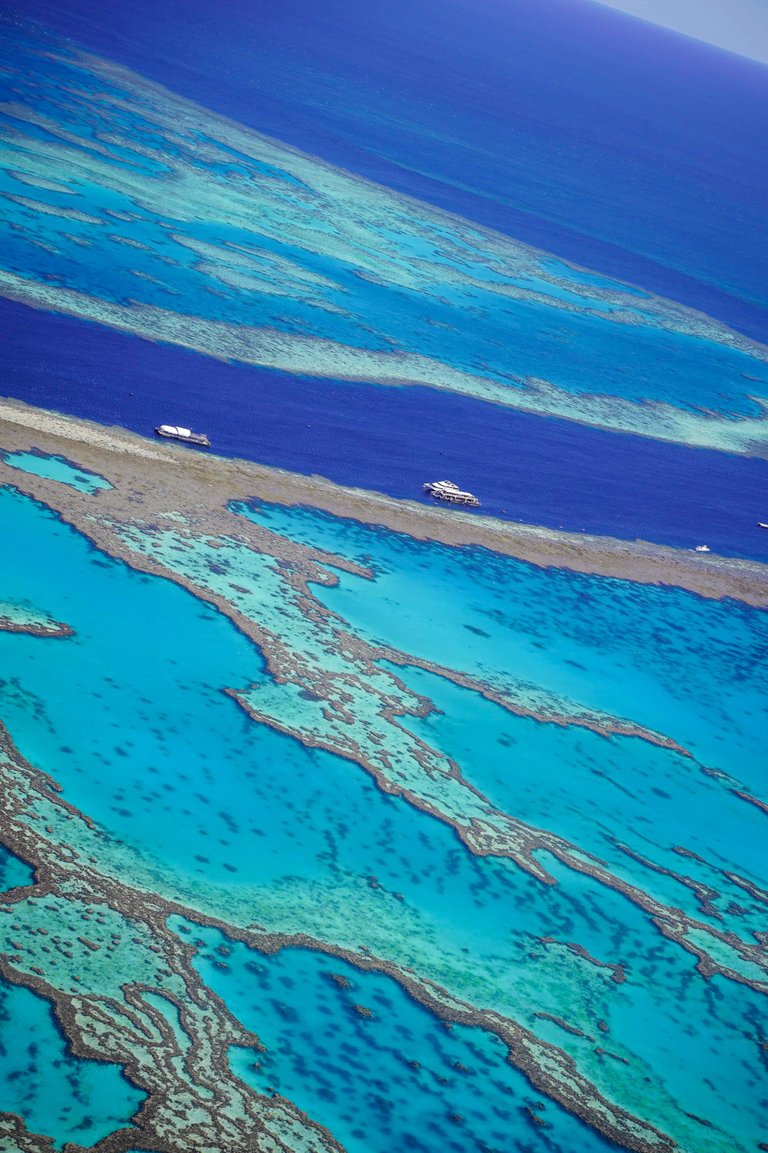 Now just up ahead from the Reef Sleep we flew over the world famous Heart Reef.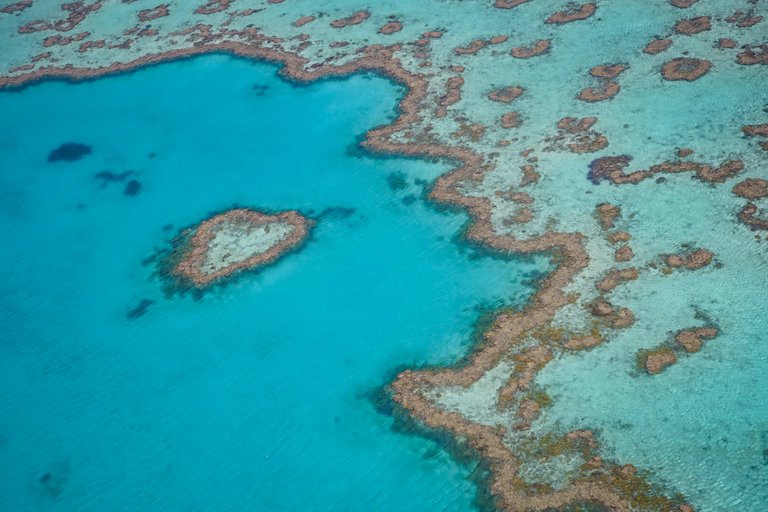 This heart shape reef is made up of stunning living coral that has naturally formed in the shape of a heart.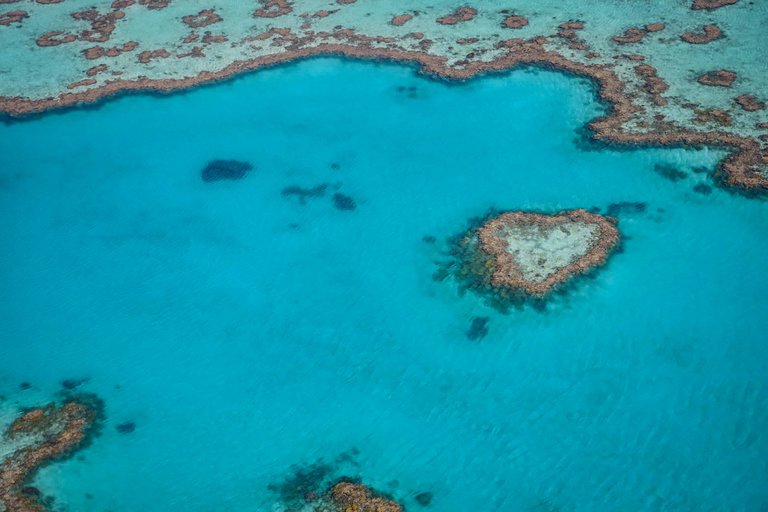 The coral formation is 17 meters wide. It is best viewed by air as you are not allowed to snorkel around it.
What a fantastic scenic flight this was. It was totally worth the experience while we were up at the Whitsundays.
We booked our flight through GSL aviation.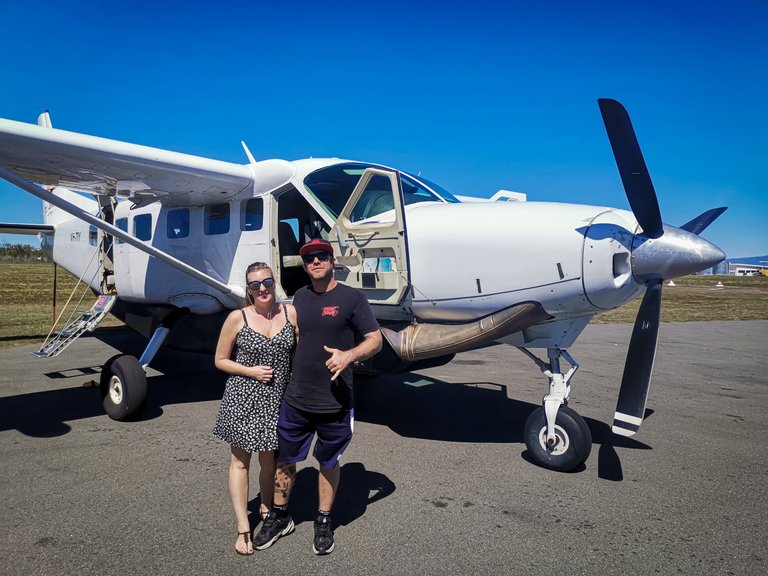 I hope you too will get the chance to fly over the Whitsundays once the world goes back to normal and we can travel again 😊