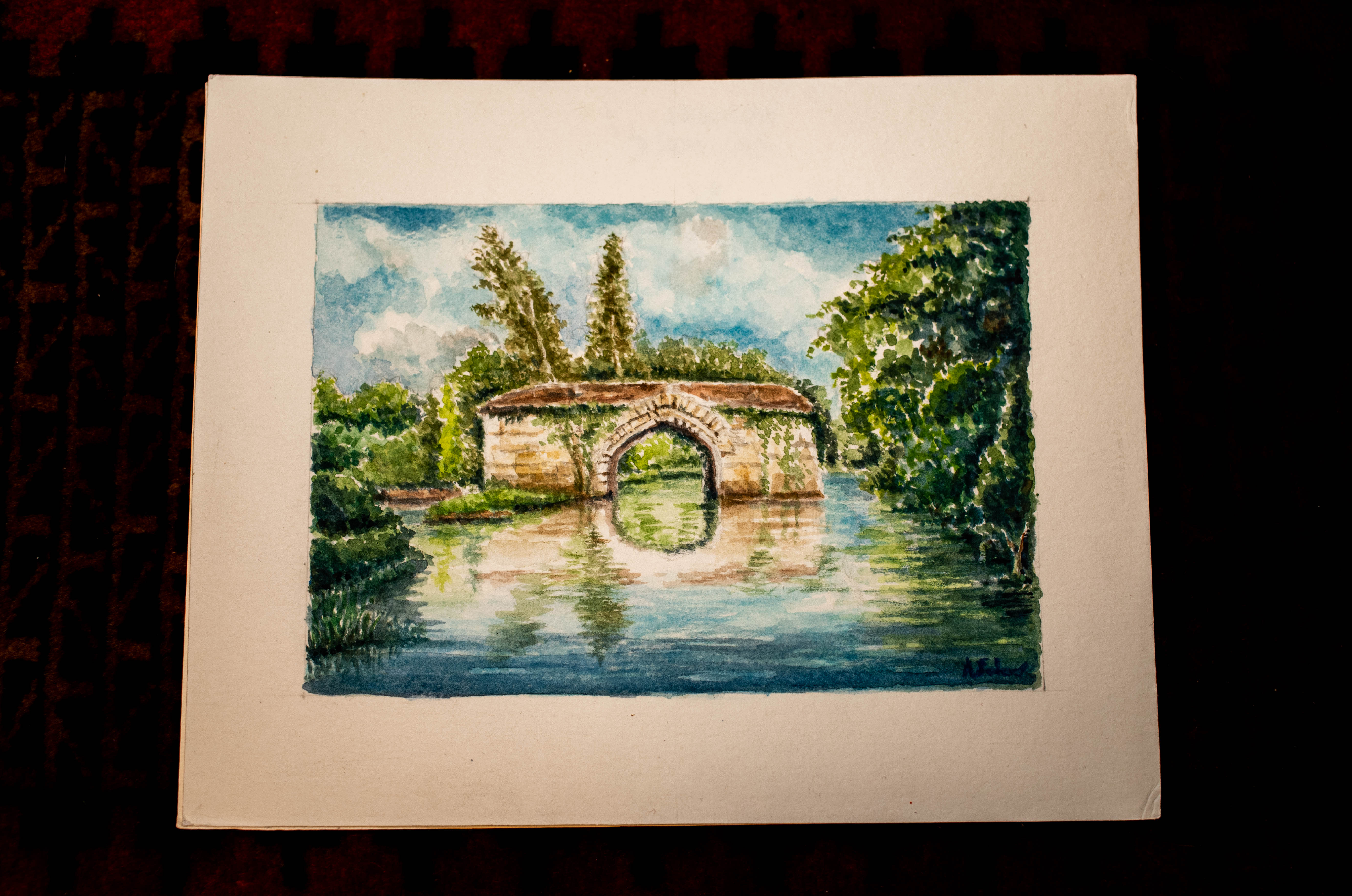 Old Bridge by @armandosodano 2020
Intro
I've been mostly accumulating and trading cryptocurrencies for the entire time I've been an enthusiast. Recently, I've starting to research ways I can start to integrate crypto into my daily life. One such way is getting a Metal Visa Card from Crypto.com, which allows you to make purchases using a traditional Visa card. It will deduct those purchases from your crypto holdings. While this card is a great bridge between crypto and the traditional finance world, it's not quite as exciting as a transaction occurring natively in crypto. I've really been looking for ways to start to engage with the real world, so I thought why not try to commission some artwork. Digital artwork is too easy. I wanted some thing I can touch. I wanted something I can frame and put on the wall.

Building Relationships On Hive
I've been following @armandosodano on Hive and have enjoyed his work for quite some time now. I have also provided a decent amount of support and engagement to his posts. When you start engaging with people on Hive, you can get a real sense of whether they are trustworthy or whether they value their reputation. Social blockchains like Hive are such that it makes very little sense to risk a reputation you have built over the course of years, to simply take advantage of someone for a short term gain. This creates all sorts of opportunities for building trust between individuals on other sides of the globe.
While I'd love to go to Italy, it's not really in the cards right now. At the same time, I was really excited about the prospect of him interpreting a photo I had taken many years prior. This was during my first trip to visit my extended family in England, so it's very nostalgic for me.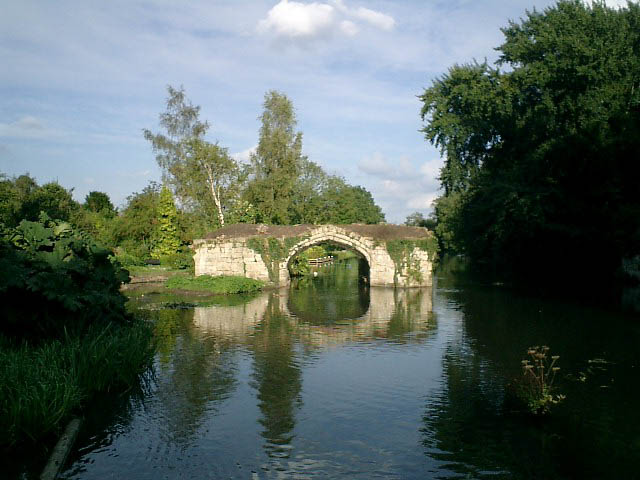 Old Castle Bridge by @joshman 2002

Why Not Hive?
I decided to attempt to facilitate this commerce using Hive. It's possible that we could have accomplished this transaction using Visa or Mastercard, but why not try it with something we both value? This conclusion led me to post a request for proposal (RFP) on Hive in which I tagged Armando expressing my interest in commissioning him to paint his interpretation of my photo. After this we were able to connect on Discord to discuss some of the more confidential details.

Building Reputation and Trust
Hive being a social blockchain, affords the opportunity for its users to build trust with one another and to build reputation. While the blockchain itself is trustless, the reputation one builds by being an active member builds trust and can enable commerce that extends outside of the blockchain itself. By the time I had requested this commission from Armando, we had already built up sufficient trust and reputation between each other that he offered to create the work, give me a substantial discount, and mail it to me with no payment up front! How could commerce like this exist anywhere else but a social-blockchain? Armando insisted that I did not need to pay him until the work arrived, and I obliged.

Watching The Process Unfold
This arrangement provided me the opportunity to not only purchase artwork, but to also experience the process of its creation through a blog post by Armando. After seeing the finished product, all I had to do was wait for it to be shipped to me from Italy to the west coast of the United States.

The Arrival
About two weeks later, my prize had arrive, and had been packaged very well for the long journey.
| Outer Packaging | Inner Protection |
| --- | --- |
| | |
The protective cardboard was removed to reveal the lovely painting below. It was signed on both the front and the back.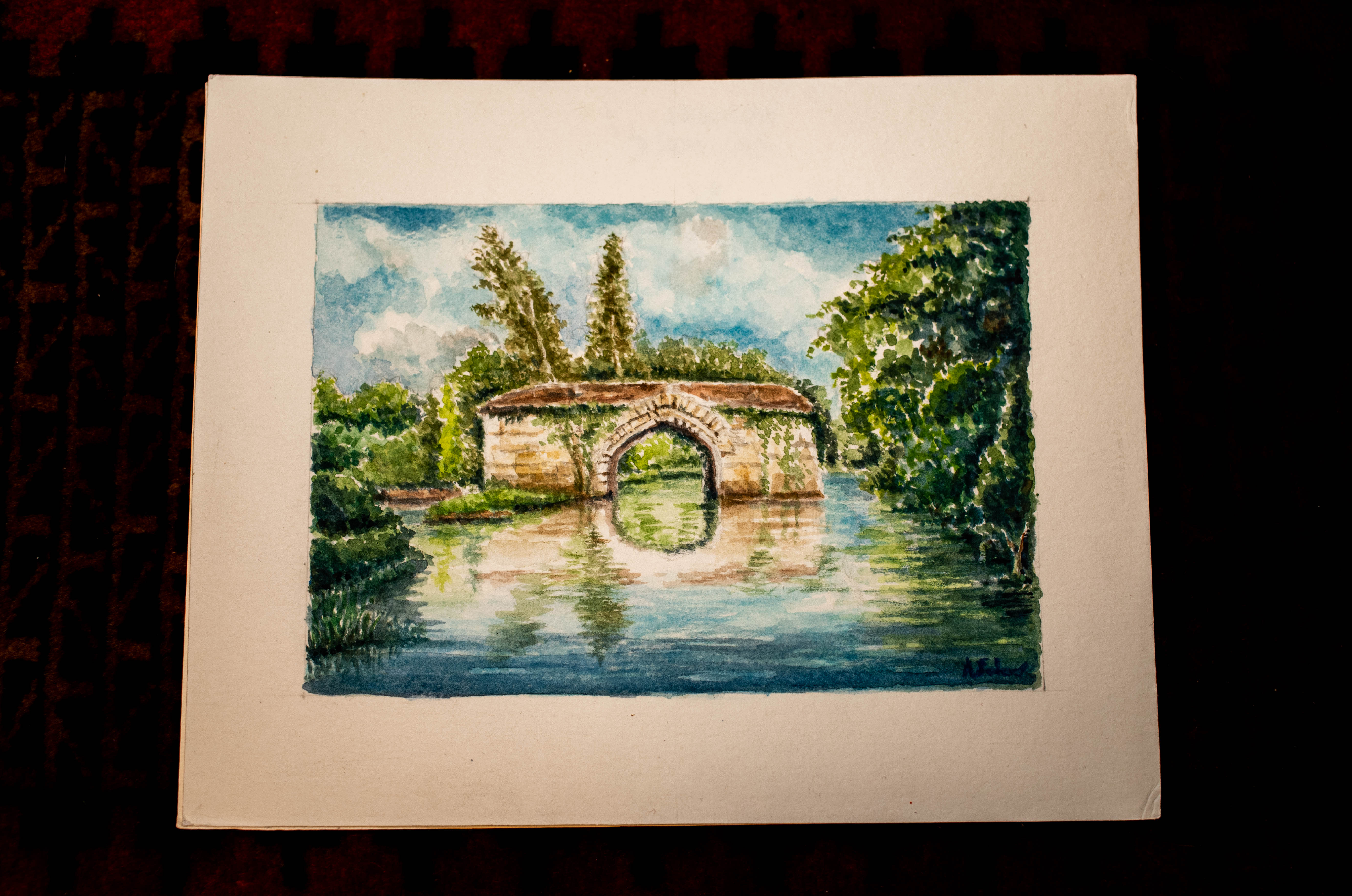 The Front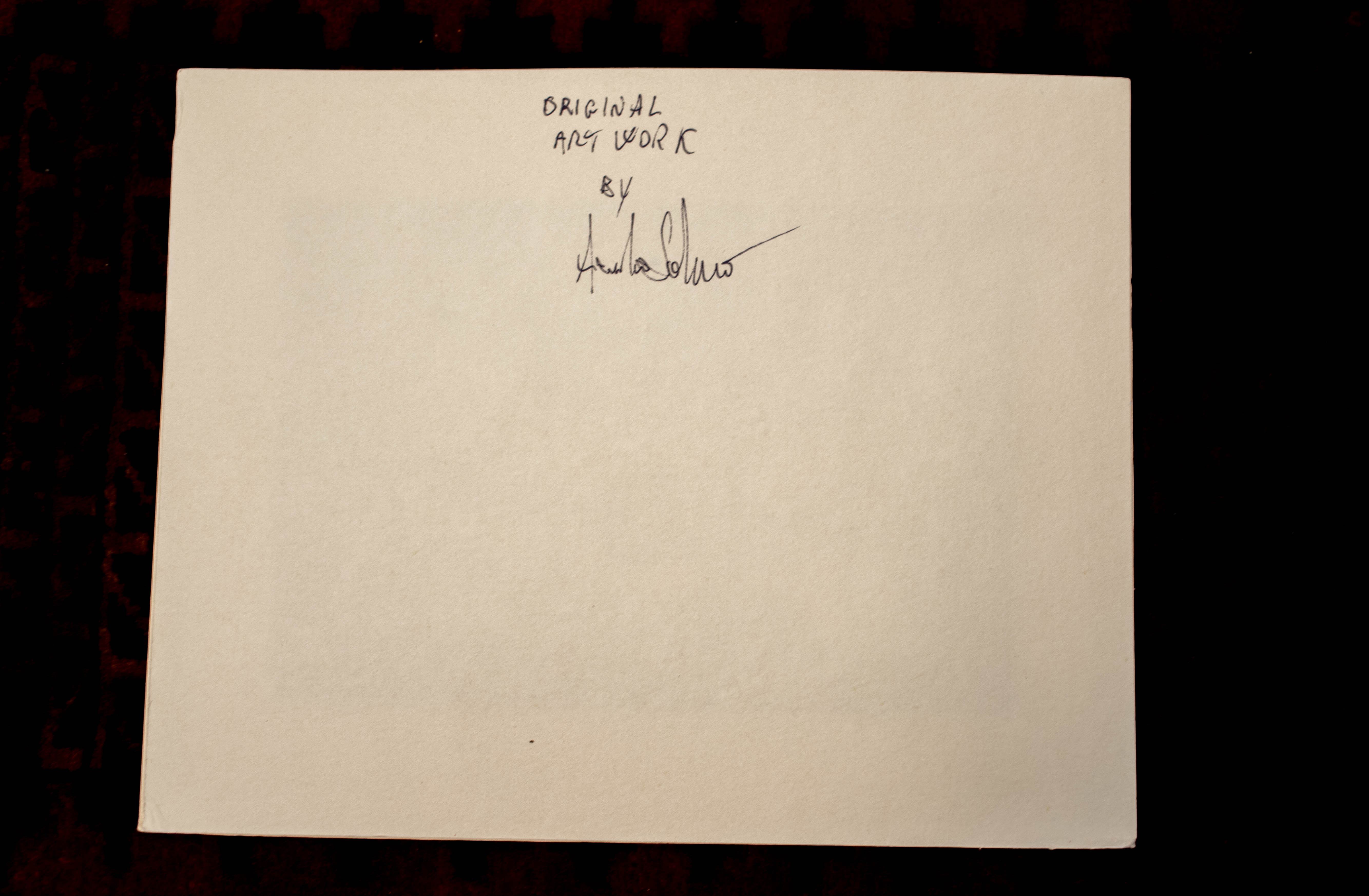 Signed Reverse
Side-by-side Comparison Of Painting and Source Photo

Payment

After my delight of seeing the painting, I sent Armando the agreed upon amount including a small tip.

Real World Commerce Can Be Facilitated By Hive
Hive has the potential to be much more than a reward mechanism for blog posts. It is also an excellent means by which relationships can be built and exist outside of a centralized platform. Cryptocurrencies such as Hive can be used to purchase physical goods and services, as well as digital ones. It can do so in way that encompasses both trust-less and trust-based interaction. It will be exciting to see if this experiment continues to evolve into a truly borderless economic system, where people from different countries and continents can come together and barter for those same goods and services. It's an exciting time to be alive. Though there's nothing groundbreaking on a macro scale about purchasing a piece of artwork using crypto, it's certainly groundbreaking for me.

Would You Engage In Commerce Via HIVE?
What about you? Have you considered purchasing art from one of your favorite artists on HIVE? What about other types of products or services? Have you seen someone creating a great product, and wondered if it was possible to purchase it from them? I invite you to give it a try, especially whales on the platform like @blocktrades, @theycallmedan, @azircon, @encrypt3dbr0k3r, @darthknight, @pharesim, @themarkymark, @gtg, etc.

Conclusion
Overall this was a great experience. I feel the public nature of transactions such as these help to increase one's reputation as an honest broker. I think people on hive should go out of their way to get an idea of the individual talents of those here they engage with, and attempt to leverage that talent in a value-for-value exchange. Whether that is seeking SEO help from somebody like @pitboy, an animated gif or logo from someone like @thepeakstudio, or post formatting tips from someone like @ybanezkim26 or @gabrielatravels. There is so much intellectual and human capital already here, we should do our best to leverage it! Thanks for reading. If you have any comments or suggestions, I encourage you to share them in the comments below.
---
Special thanks to @armandosodano for the great experience purchasing his art. I'd also like to thank @pitboy for his support and input on increasing the quality of my posts. Both have been set as beneficiaries of this post.