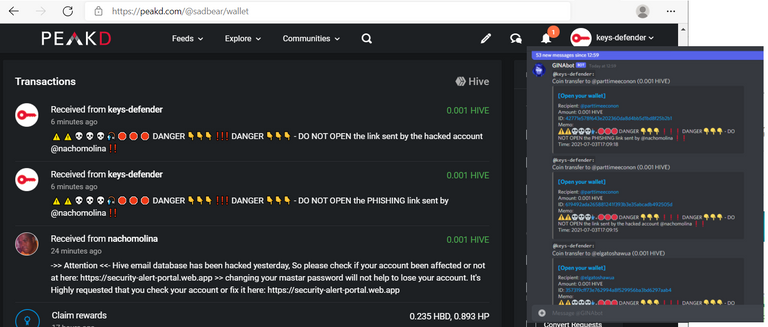 ---

It looks like the usual phisher that has been plaguing Hive for months is still using the hacked account with high reputation @nachomolina to spread phishing.
Since he was not successful spamming phishing links through comments, he now started sending out waves of phishing memos into your wallet. WATCH OUT!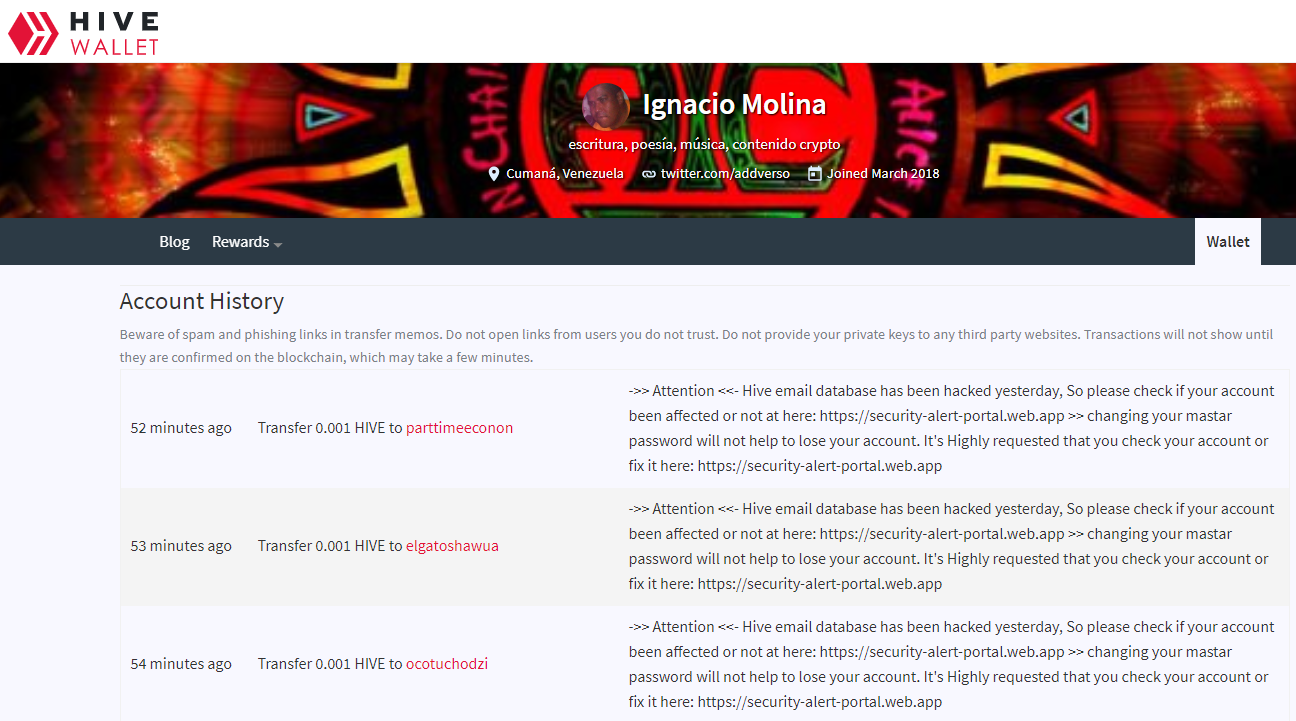 There was not a Hive database hack (of course, hive is decentralized).. it's just phishing!
@keys-defender (after a delay caused by a [now fixed] bug) has been automatically replying to all users that received such phishing memos.

The memo-autoreply occurs automatically for any phishing link that gets reported using my !PHISHING command (eg. "@keys-defender !PHISHING https://free-hive-of-course.com").
Furthermore, thanks to the newly introduced "moonwalk scan" improvement, older memos (and comments) in previous blocks will also be auto-responded to soon after a new phishing link is reported. So keep doing your part and report anything suspicious!
---
Take care and keep your private keys safe!
@keys-defender
---
Keys-Defender features:
---
To support this project..

---
UPDATE 06/07/21 00:50
About 1 hour ago the phisher went full-blast on steem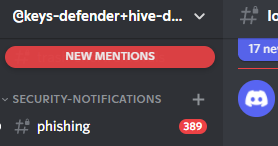 New link now blacklisted in case he starts spreading it on Hive too.
---

UPDATE: (07/07 9pm)
the attacker must have tested a phishing link and once figure out that it did not receive my auto-reply (@keys-defender was temporarily down due to a connectivity issue) it went full blast on hive too with this new PHISHING message: https://peakd.com/hive-150329/@rentmoney/warning-scam-alert-keep-your-keys-safe-video-inside
Old blocks now being scanned in parallel with new blocks added to the Hive blockchain.
---
UPDATE: (08/07)
New phishing wave being counteracted and targeting Leo users again.