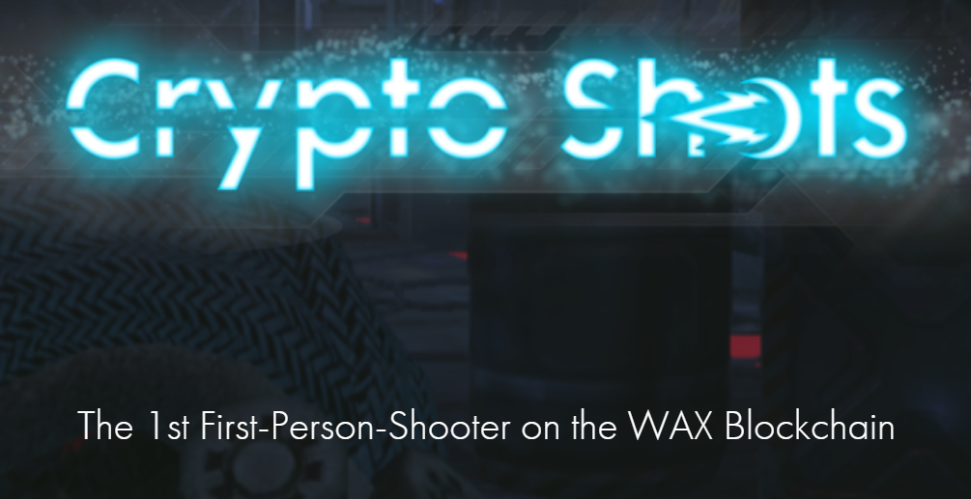 With the rise of blockchain gaming we have seen many success stories. Near the top of that list of success stories is the Hive blockchains very own Splinterlands. When first released Splinterlands Alpha Packs cost just $2 USD. Alpha Packs are now (Feb/2022) worth $256 USD (Market:LeoDex). Its not possible to go back in time and get those Splinterland Packs for $2 USD but we can keep our eyes open to watch for new upcoming BlockChain games and opportunities. Its hard to keep up with all that is going on and that is where your old Pal RentMoney comes in. No less than 24 hours ago in my post titled, ⭐️All The HIVE DOLLARS This Topic Generates Is YOURS⭐️ I announced I will be hosting a giveaway for some goodies for a blockchain game I have not yet advertised on my blog. I offered a Splinterlands Epic Card to anyone who could guess what game it was, Zero guessed correctly but I'm going to give away a Splinterlands Epic card regardless. Before I do that let me introduce you to CRYPTO SHOTS.
---
---
Did that preview video pump you up (it did me). Crypto Shots is a #play-to-earn game that allows players to earn tokens and NFTs, all while having fun! Crypto Shots is on the WAX network but the creators and devs of the game have plans for HIVE and we will get into that a little later in this post. What stands out about this game is most of the play-to-earn games on WAX are 2D and simple click-to-earn games, CRYPTO SHOTS goes above and beyond such game play.
---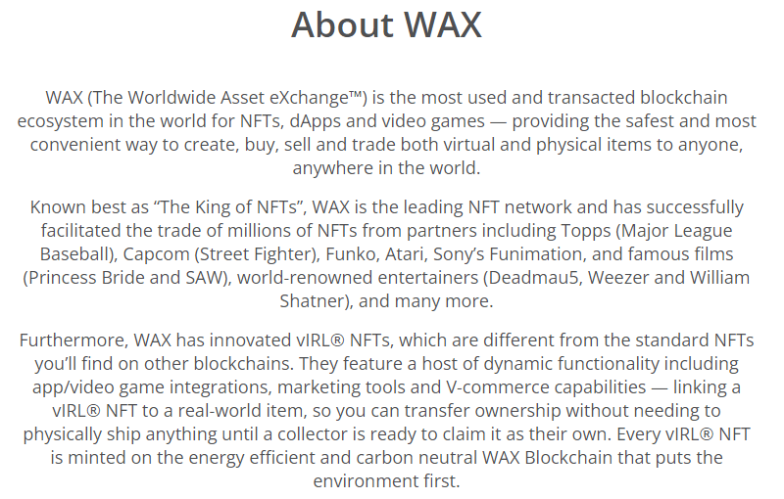 Crypto Shots Recent Milestones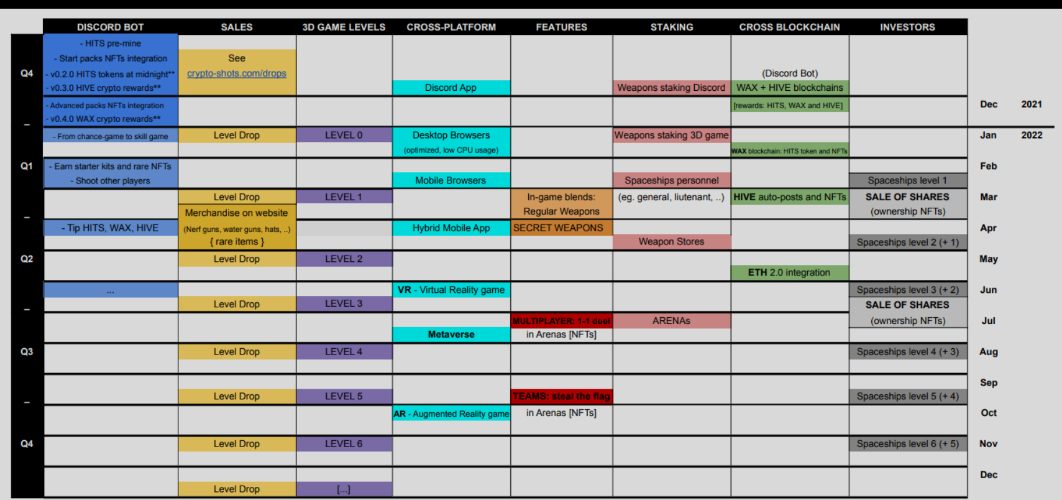 Roadmap Full View: https://www.crypto-shots.com/roadmap
---
Crypto Shots Hive Plans:
Integrate some HIVE NFTs
Give prizes in HIVE to users playing their Discord game.
Issue their own Hive-Engine token and let users decide which token to earn while playing (both?)
Allow users to link their Hive account to the 3D game and weekly auto-post into the CryptoShots Hive community a screenshot of their inventory and game stats (player level, last level completed, inventory, average play time, average score, ect.). User will also be able to add any additional text that they want to their post before it's published.
---
WHITEPAPER:
https://peakd.com/hive-190697/@cryptoshots.nft/crypto-shots-whitepaper
CRYPTO SHOTS COMMUNITY:
https://peakd.com/c/hive-190697/created
SOCIALS
Twitter: https://twitter.com/cryptoshots_nft
Discord: https://crypto-shots.com/discord
---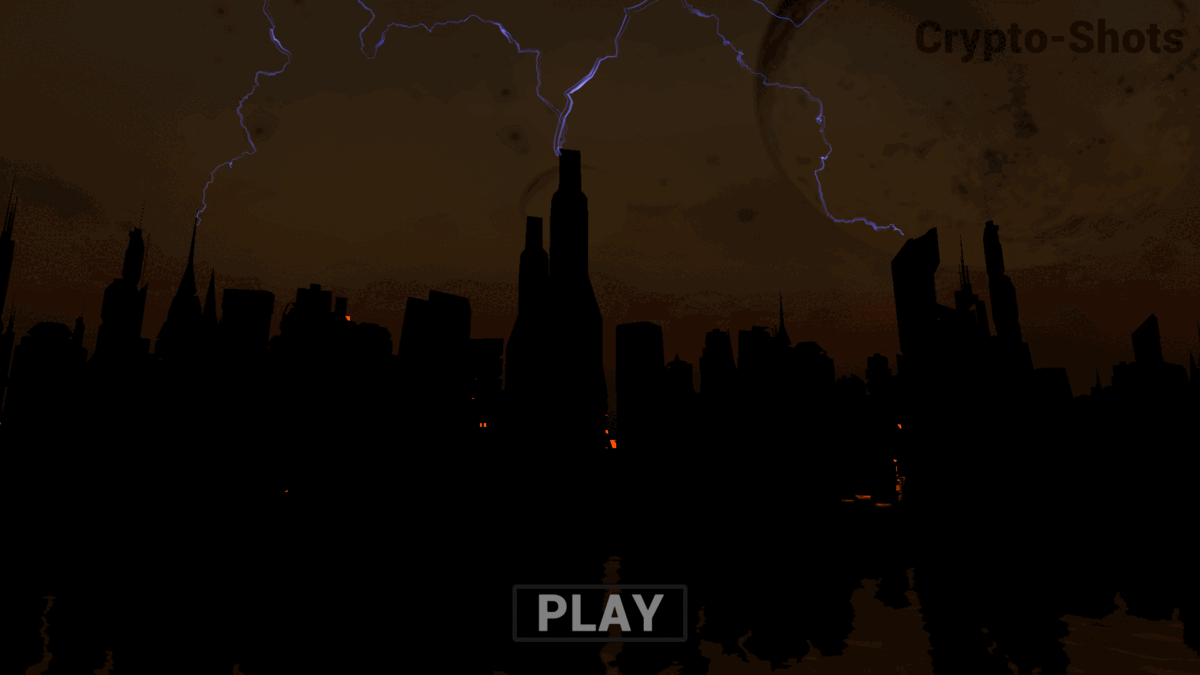 ---
Admit it, you clicked that play button (evil grin). Full disclosure, while I did stumble on the Crypto Shots game sometime back the game is just now coming back into my view. I'm learning about the game as I go and sharing that information with you. I have not yet invested in the game nor have I yet joined the WAX network, I do plan on doing both. Aside from all the awesome stuff I already mentioned the creator of the game is the Hive Networks very own @marcocasario and if we are going to be playing Blockchain games, right on top of that play list should be games created by our fellow Hivens.
Readers: "Hold Up, You Promised Giveaways!"
Yes I did, here today @marcocasario and myself (@rentmoney) have teamed up to bring you some free Crypto Shots goodies. Like all my giveaways entry will be as easy as leaving a comment but there is going to be multiple giveaways in this post. You can choose to participate in all or pick and choose which ones tickle your fancy. Lets get to the goodies!
First Crypto Shots Giveaway
First Giveaway Rules
I know
Rules Suck but...
Tag two other gamers
No tagging alt accounts
No Spamming random account handles
Prizes
The winner will get the 1X Aresenal Package ($30 USD Value)
Those who the winner tagged win also
First tag wins 1X Base Gun ($10 USD Value)
Second tag wins weapon small pack ($10 USD Value)
How A Winner Is Decided
The timing of your comments is your raffle number
A random generator will pick the winner
@marcocasario will send all Crypto Shots Prizes to the winners
---
RentMoney: "Hold Up, There's More"
---
A second Crypto Shots giveaway for those willing to do a little extra. If you are willing to create a post mentioning the Crypto Shots game and this giveaway (link to giveaway required to be showcased in the post) you will be entered in a draw to win a Teleport Device (valued at $30 USD). The post doesn't have to be extravagant. Just a mention about the Crypto Shots game and link to this giveaway showcased in one of your upcoming regular blog postings will do. Posts will not be judged, instead everyone who does the aforementioned will be placed in a draw and a random generator will choose the winner. Aside from mentioning the Crypto Shots game in a post and including a link to this giveaway the only other requirement is to leave a link to said post in the comment section below. I won't be able to include you in the raffle without proof of sharing. This $30 Teleport Device is the main attraction of this giveaway as it gives early-access to the alpha and every new level in the Crypto Shots game.
---
Reblog Bonus
---
Before I tell you about the reblog bonus at the start of this post I promised I would hand out a Splinterlands Epic card to someone who participated in yesterdays little fun guessing game. The random winner of the Epic Card is, @riandeuk. Congrats the Epic Splinterlands card known as Lava Launcher is on its way to your Splinterlands account.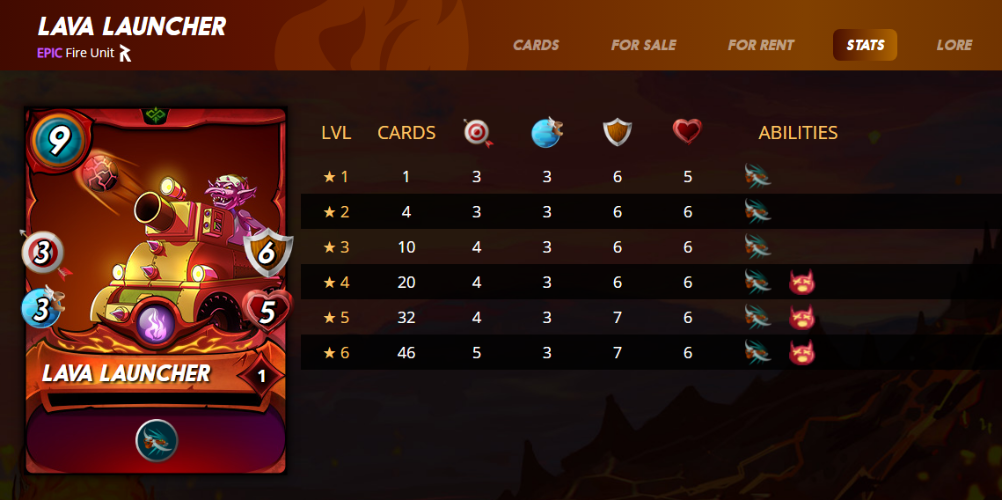 ---
Since we are mixing a little Splinterlands into this giveaway I thought why not toss in a raffle for a FREE Chaos Legion Pack for those who see value in this post and reblog it. If a FREE Chaos Legion Pack interest you all you need to do is reblog this post and let me know that you did so in the comment section below. Doing so will enter you in a raffle. You don't need to participate in the other giveaway contests listed above to earn the reblog bonus. You are free to enter all, one or every giveaway listed in this post. For those of you stumbling upon this giveaway post and might not know what a Chaos Legion Pack is; Chaos Legion is the newest edition of NFT's introduced to the Splinterlands game. Chaos Legion Packs contain five Chaos Legion NFT's that can be used in game play. Learn more about Splinterland by Clicking Here.
---
Crypto Shots: Eye Candy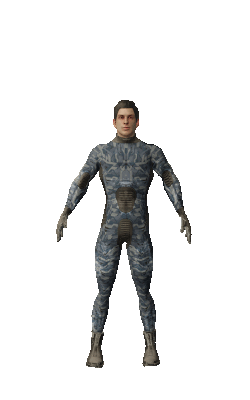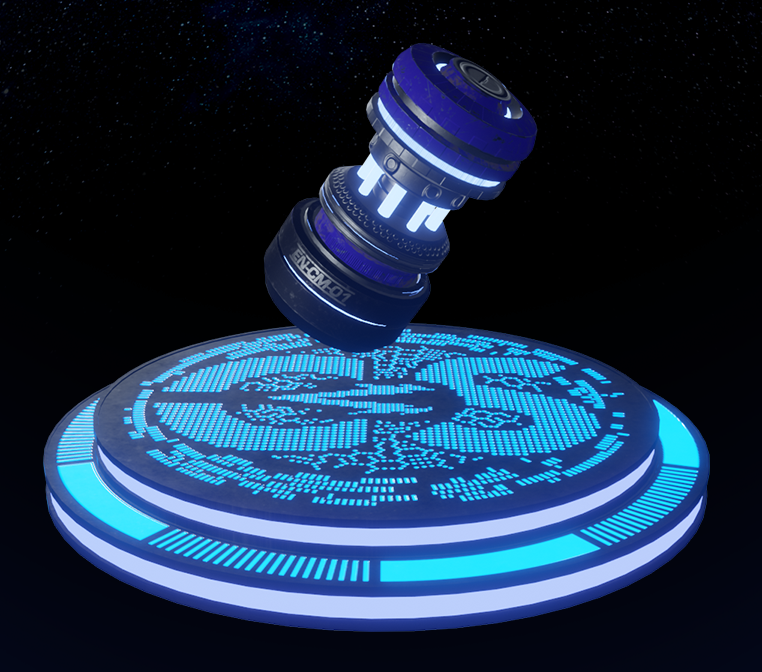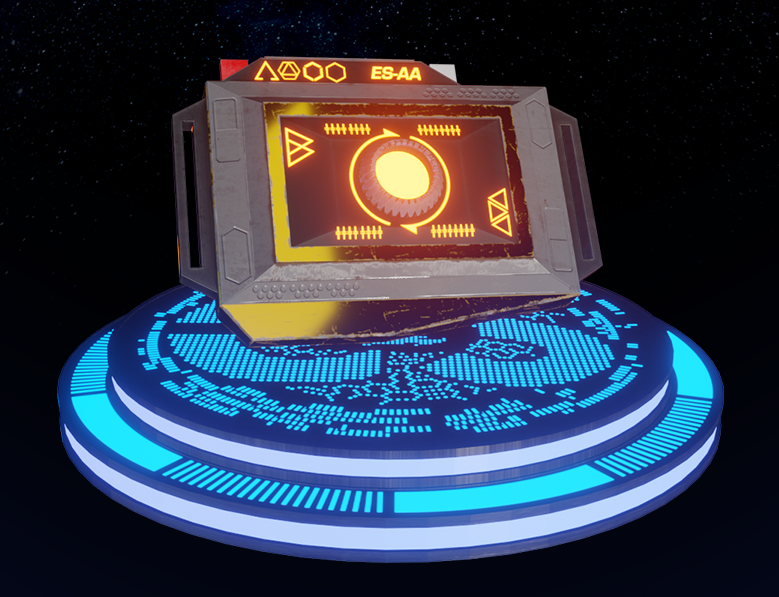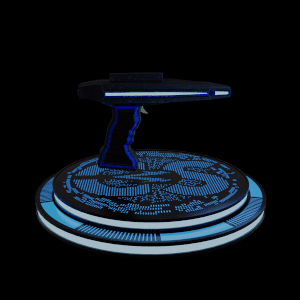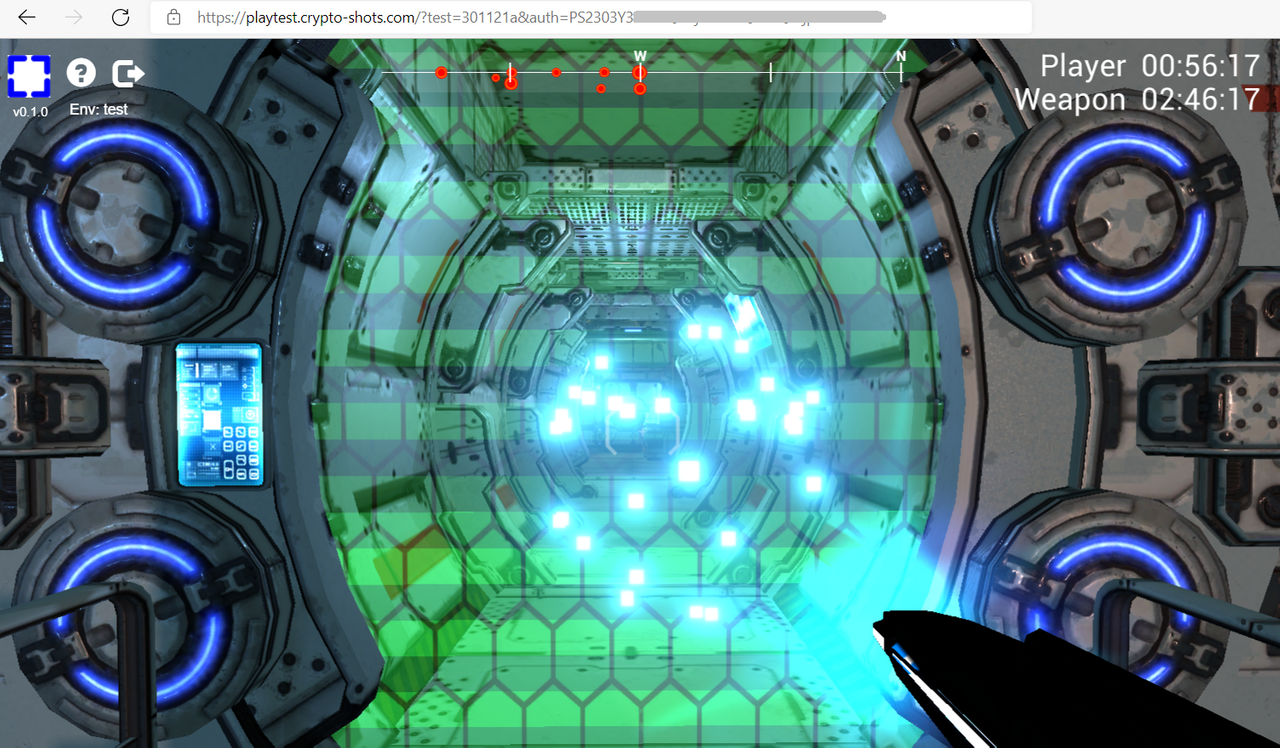 Posted Using LeoFinance Beta