Panda coins are considered to be one of the top five precious metal bullion coin choices worldwide. It has been struck each year by the China Mint since 1982. It stands side by side with the likes of the American Eagle and the Canadian Maple Leaf.
Chinese Panda coins are sold for a higher premium than other bullion coins. This may be due to their low mintage numbers and yearly changing designs.
I typically purchase a gold or silver Panda coin in its current year, as they are likely closest to the gold or silver spot price. I always get my Panda coins as soon as they come out.
Since forgeries have been appearing in recent years, it is advisable to purchase Chinese Panda coins from authorized coin dealers only. SBC Gold
2021 Chinese Silver Panda Coin (BU)
Issued a face value of 10 Yuan by the Peoples Republic of China. 37th issue of Chinese Silver Pandas.
On the obverse of the 2021 30 Gram Chinese Silver Panda is a depiction of a mother panda with her young cub. As the young cub climbs the trunk of a tree, the mother can be seen from the torso up as she leans her front paws against the tree trunk while reaching up toward the cub.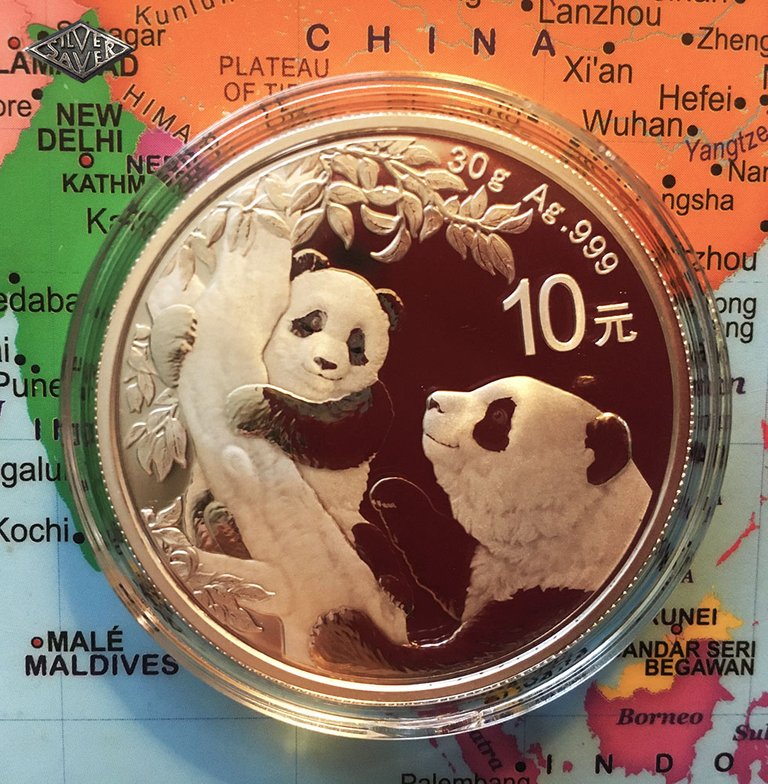 The reverse field of 2021 Chinese Silver Panda Coins comes with the longstanding image of the Hall of Prayer for Abundant Harvests. This image has featured on Silver Pandas since the debut of predecessor coins to the BU series back in 1983.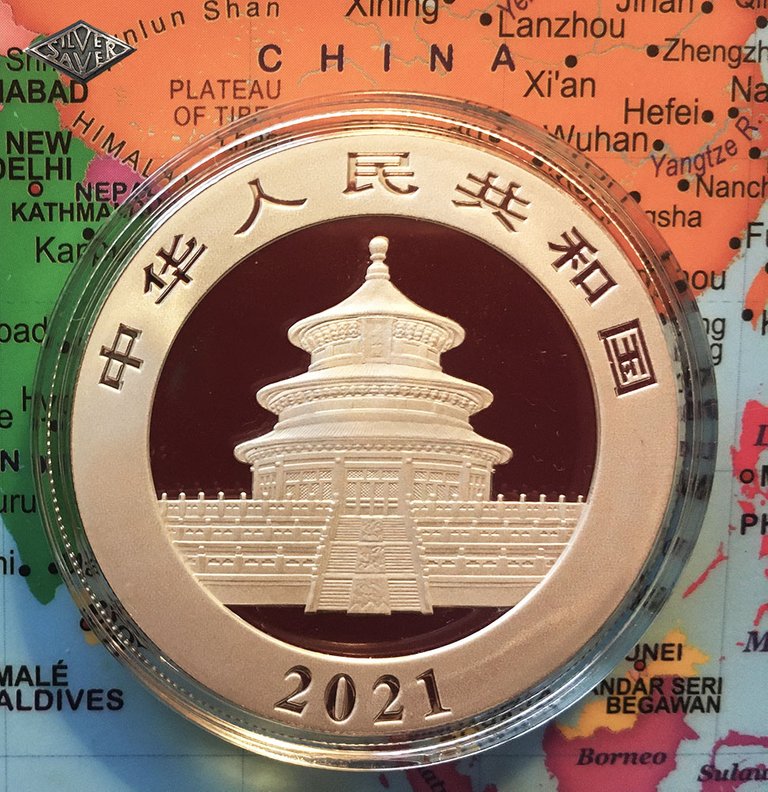 Chinese Panda coins have been in existence for more than thirty years. They apparently outperformed almost any other modern coin there is, from any Mint worldwide. Panda Coins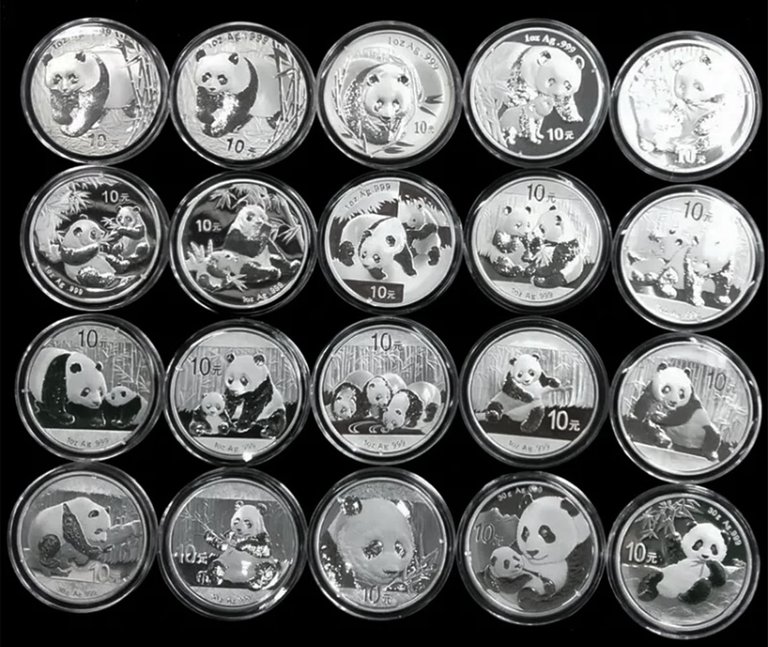 😍#ilikeitalot!😍
My 2021 coins, so far:
And here is the 2020 China Silver Panda.
---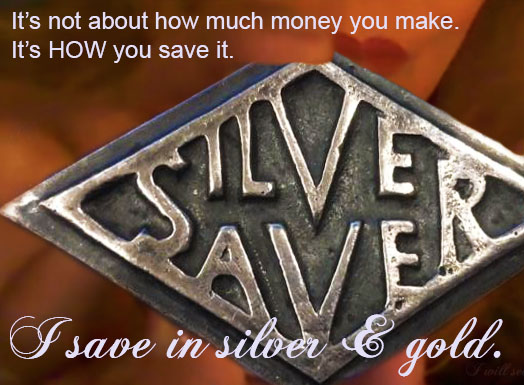 Best Regards,
I am not a financial adviser. This article is not meant to be financial advice. My articles on cryptos and precious metals share my personal opinion, experiences, and general information on cryptos and precious metals.
---
All photos, gif, and video were taken by me with my iPhone6.
Thank you for stopping by to view this article.
I post an article daily, and I hope to see you again soon!
Hugs and Kisses 🥰🌺🤙!!!!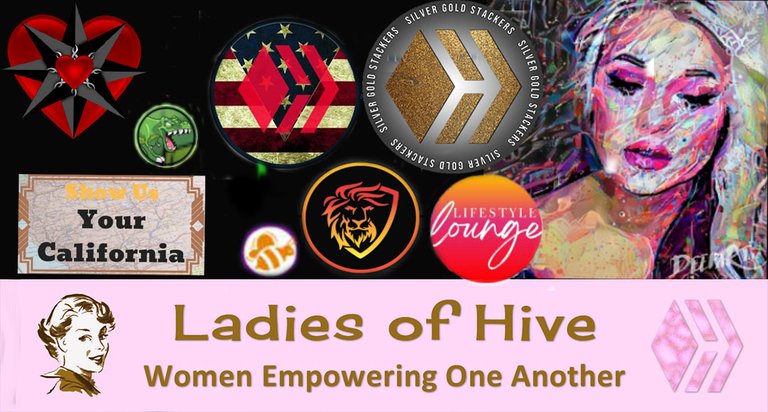 Would you like to support The Ladies of Hive Community?
Consider giving a delegation!
25 HP - 50 HP - 100 HP - 150 HP - 200 HP - 500 HP - 1000 HP - 5000 HP
---

Posted Using [LeoFinance
Beta
](
https://leofinance.io/@silversaver888/2021-china-silver-panda
)