Well, here we are again -
Is this the bottom?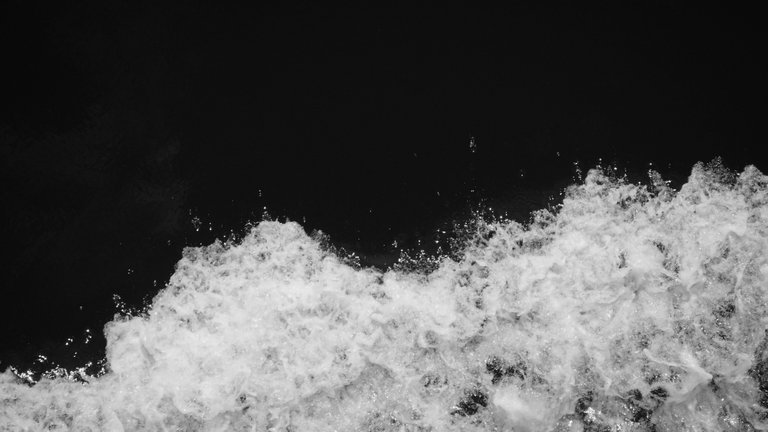 I don't know, but I had prepare for a massive HBD spike, as I had some sitting on an exchange and decided to bring it back onto the platform and convert it into HIVE. There are a couple reasons for this, as the volume has been too low for me trade it directly and I figure the conversion at about 0.183 HBD for a HIVE (~5.5 HIVE/HBD) looked pretty good. The other reason is that with the upcoming Hardfork, it could be that there is even more HBD on the scene and I have no idea how that is going to play out. I did keep a little HBD liquid, just in case things change. I also kept a little of the HIVE liquid, but decided to powerup and reach one of those unit bias milestones.

The interest rate addition moved to fast for my math and I screwed up the round number - which annoys me - but hey, 150K HIVE POWER is pretty good! Only 350K more until I am a whale ;D
I bought and have had the HBD sitting on the exchange for a long time hoping for a bit of a run on it, but that never came. I figure it is better to have it active on the platform instead and take a powerdown if needed. I have a problem though, I tend to powerup, not powerdown - which is how I ended up at this point in the first place.
Of course, a lot of people are pretty negative when prices drop and often become inactive, but I have always understood that low price is the best time to buy - you know, buy low. It seems that a lot of people are forever waiting for lower, whether that comes or not it is hard to say - but, that is part of the game.
While buying low is great, when prices are low is also the best time to earn on the platform, even though the values are lower. Due to a lack of participation, there is less competition on the pool as well as people tend to concentrate their votes more when their vote value is less. The HIVE pool is the HIVE pool, the vested stake is what draws on it and with lower post counts and effort, there is more chance to shine and be seen. Not everyone plays in this way though, they are more concerned about the dollar figure on the post, not the HIVE figure 7 days later.
Having another almost 10K in stake also affects my curation abilities too, which also means my distributive abilities concurrently. I still think about distributing to people, though perhaps not that many are these days. If I end up benefiting from Hive, I want to be able to have helped others benefit along the way also - though it is also up to them as to how they approach the platform in ways that matter. My brother @galenkp runs a Friday engagement post which makes earning some HIVE (I am one of the sponsors) pretty easy, so I hope people jump on it and have some fun.
Of course, not everyone is in a position to invest directly, but there are probably far more who won't even if they can, as some see Hive as a platform to earn on, not buy into, while others are not sure if it is going anywhere at all. Time will tell, but I think that the best approach is to both earn and buy and for me, the buying is far more enjoyable than other coins as I Feel it has practical value for my enjoyment on the platform too - whereas other tokens are just for the sake of financial investment.
As I mentioned, to play the crypto game in general has a buy-in cost, to play the Hive game doesn't have to, but comes with an option to "up the stakes" so to speak. A lot of people seem to get upset at the idea of buying into Hive, while they do so in various ways on other platforms already, ones that blend entertainment with social, like Spotify, Patreon and Netflix. Even the news services are becoming far more social platform than news distribution.
I think I saw a post description (don't know who it was) asking at what price does Hive become more attractive to buy than earn, and I would say, it doesn't really matter for me. I enjoy the earning process and I have worked hard to be able to continue to work hard to do it - but I also understand that the earning isn't going to last forever and if I really want to have skin in the game, I have to put skin in the game myself. There is a fundamental difference (in my opinion) between earning on platform and buying with fiat and I believe it changes mindset and feelings toward the platform. For better and worse, but mostly better in my experience.
Yeah, I am an idiot that thinks all of this is going to work out well for the majority of those who participate well, but who knows - so don't be influenced by me, make your own damn decisions in life and own the consequences. What I do think though is that the world is changing and while "we" might be on the fence about it all, the coming generations will have a different understanding of the world and I predict, will be far more "reckless" in their investing, as they have already been squeezed out of owning homes and getting in on the traditional markets - so where will they turn?
Time will tell, as it always does.
Taraz
[ Gen1: Hive ]
Posted Using LeoFinance