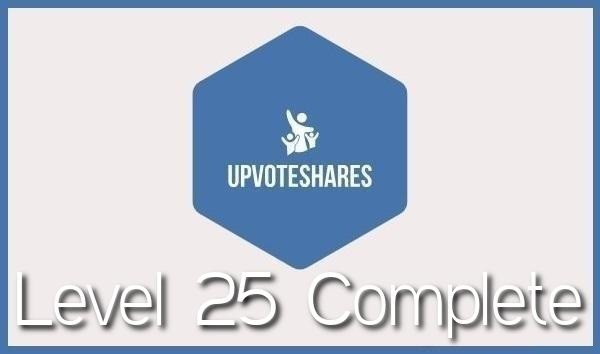 @upvoteshares is a curation project from @costanza that aims to provide reliable upvotes based on a fair model that has proven to be sustainable and scalable over time. This Project is mainly aimed towards Quality Steemians with a long term mindset. The model mechanics are better explained here.
---
Level 25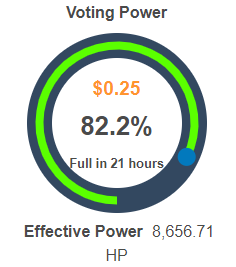 Level 25 sold out pretty quickly but I'm only now got around to completing it with the plan to open level 26 within the next 10 days. The price of Hive has seen a nice pump meaning the absolute value of each upvote also increased. This makes it so that more posts are being created and old shareholders have become active again putting a bit more pressure on the voting power. I also noticed some 'vote farming activity' which doesn't meet the minimum quality requirements. I will temporaly disable the auto-votes on those that too blatantly post with little to no effort just to get the upvotes as this is not what this project is about.
---

I continue to slowly but surely add more Tribe tokens and bought a little bit CTP with some of the Blurt Airdrop funds. I continue to monitor how much is of the voting power is being used (PAL & NEOXAG are the ones that are drained the most now) and will continue to add more along the way.
---
Level 25 Shares
---
---
Previous Levels Information
---
The next thing I will do is make an update on the total Minnowshare sponsorship numbers, 1 more free share was given to @lenasveganliving (See Level 14 share 728). Level 26 is basically ready to be opened up but first I will be paying out the Curation Reward Dividends for this completed level which similar to last time will have double the value with part of the Blurt Airdrop funds. So expect some more posts the coming weeks...
---
100% of the token earnings from this post will go towards growing this account and increasing the value of each share. As always feel free to leave remarks, suggestions or questions in the comments and let me know if I made a mistake somewhere not adjusting your voting % properly. Thanks Everyone !
Posted Using LeoFinance Beta