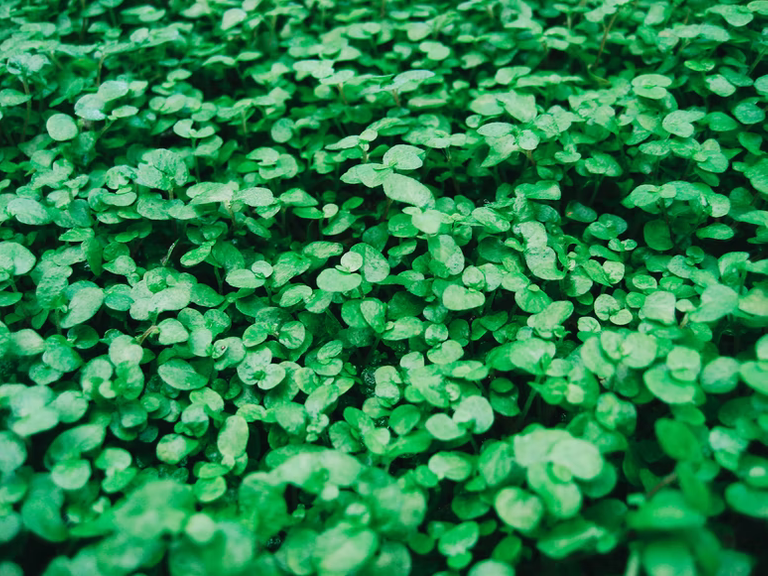 source
---
Luck: It's a funny thing, is it not?🍀
My grandfather bought land at one third the price that his brother paid. Both had green, rolling hills. Both had rivers and ponds, valleys and caves. Both were beautiful parcels that allowed you to rise early and catch a beautiful sunset, or sip tea in the evening, watching the sun dip behind the treeline. After settling on their new land, the brothers met. They toured the valley, appreciated the beauty of each other's estates, and reveled in their grand outcomes. When it came to the topic of price, the older brother had clearly been favored by fortune.
"Damn if you're not the luckiest son of a gun.🍀 A third of the price? I'd be tempted to sell mine and buy over here, but the missus would have my hide. She's settled in and wouldn't be keen on getting uprooted so soon."
So the brothers settled, raised their families, and began to set out building their lives. Who would predict that the nuclear power plant would be built in the vicinity of my grandfather's land?
"Tsk,tsk. An unlucky event for poor Grant.🍀 Those smokestacks cut right across his pretty view. Sure he saved a fortune, but at what cost? I bet his brother is feeling like the lucky one now.🍀"
Our family was the talk of the town for a while, and then life went on, as it always does.
The smokestacks were there before I was born, so I didn't know any different. As far as the scar against the landscape, I chose to have a different opinion. They were interesting shapes, and they created puffy clouds. I used my imagination and created tales of why they were there. But most of all, I immersed myself in the beauty of my grandfather's land.
My favorite spot was the emerald valley. I found myself getting lost in the fields of clover day after day. I never knew why people thought four-leaf clovers were so rare, but I couldn't seem to find anything but them. I would kneel down on my knees, inspecting the clusters and search with difficulty to find a three-leaf clover. As a matter of fact, it was even easier to find five-leaf clovers and an occasional six-leaf, but the regular three-leaf variety was much harder to discover.
On every St. Patrick's day, I would bring bunches of special shamrocks to school, much to the delight of the whole class.
"Oliver, how can you find so many four-leaf clovers? The luck of the Irish runs through your veins?🍀"
I led them to believe that it took me ages to find them all, but it was as simple as grabbing handfuls of grass.
Who would know that the same "lucky radiation" from those giant nuclear smokestacks- that was so easily turning 3-leaf clovers to 4-leaf clovers, was also turning healthy people and cattle into sickly versions of themselves.🍀
It took a while; it wasn't immediate. But soon the whole greater valley was talking about all sorts of funny symptoms. Not funny - ha ha. More like funny - grandma isn't getting better. Which isn't very funny, after all - or very lucky, come to think of it.🍀
So years of sickness, dying, and even some deaths led to all of us putting 2 and 2 together. Radiation poisoning eventually brought a lawsuit and some nice settlements from the power company. Seven-figure rewards for each individual affected- we were rich. How lucky!🍀 But still dying - how tragically unlucky.🍀
I used to always look at those posters and billboards from casinos and lotteries. Laughing to myself, thinking, why is it always the elderly that win those things? They have one foot in the grave, and the other on a banana peel. Why can't some young people win? People who have all the time in the world to enjoy that money! And now here we all were in the same position. Young and middle-aged millionaires, all of us, for 2-3 years? Then, the grave for most. Until one lucky moment.🍀
I had noticed that the cattle grazing in the clover fields seemed healthier than the ones penned by the barn. Now, I could tell you all about how that clover protected itself against the radiation pouring from those reactors, and offered that same protection to the creatures ingesting those clover leaves. I could tell you about the research, the experimentation, the amateur trials, the theories, the antidote, and the eventual patent on medicine that healed the whole town and brought my grandfather an 11-figure offer.
Or I could just tell you that we are the descendants of the luckiest son of a gun in these here parts.🍀
Luck. It sure is a funny thing.🍀
---
An entry for The Ink Well's March Contest. Good luck to you all! 🍀