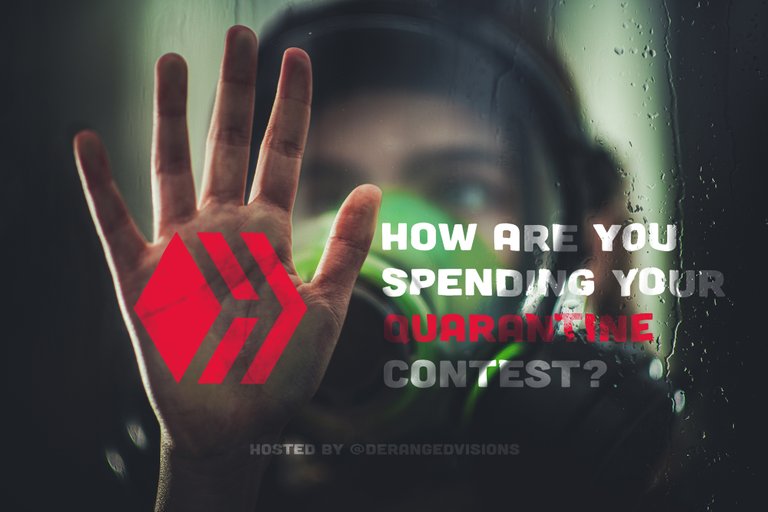 source
Quarantine doesn't have to be boring

So as the whole world has been pretty much locked indoors and we are all secluded, that doesn't mean the fun has to stop. With all of this time that many of us have on our hands while we wait for this to pass, it is a good time to take on new hobbies, connect with our families, or get some of that work done around the house that we have been putting off for so long.
So what I want to know with this contest, is how you are spending your quarantine, and how strict the quarantine is in your area.
For me, I have been working a lot as normal, but my wife has been sick lately, not with coronavirus, and my daughter has been home since her school is shut down and they are doing homeschool now. So my days off have been spent with them and we have been trying to do stuff that keeps them from going too stir crazy.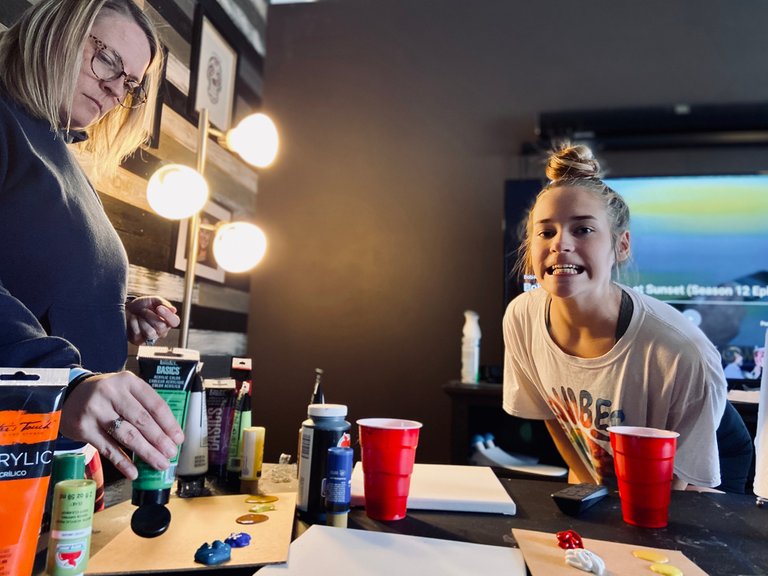 Photo taken by me @derangedvisions
We have been doing a lot of different things to stay busy. We had a Bob Ross painting session, and mine ended up nothing like Bob's painting. We built a fort out of blankets and we all watched movies and slept in it.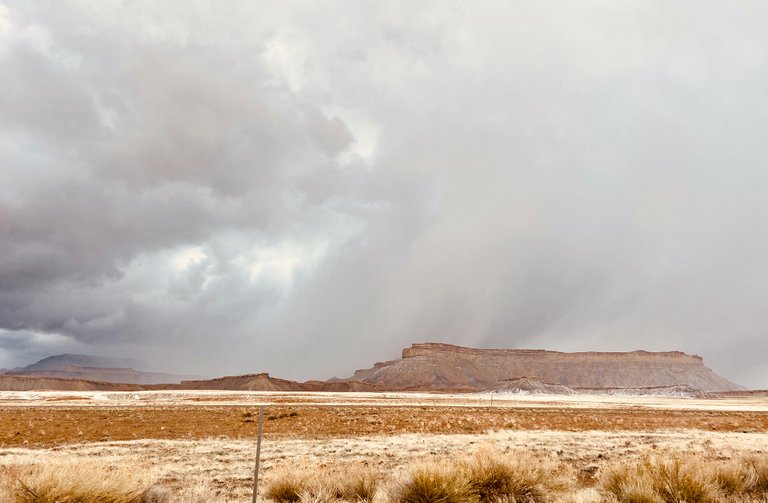 Photo taken by me @derangedvisions
Yesterday, Faith and I spent about 10 hours in the car driving to Colorado just to get out of the house and go see something new. I think we experienced almost every season during the drive as we went through all the different elevation changes.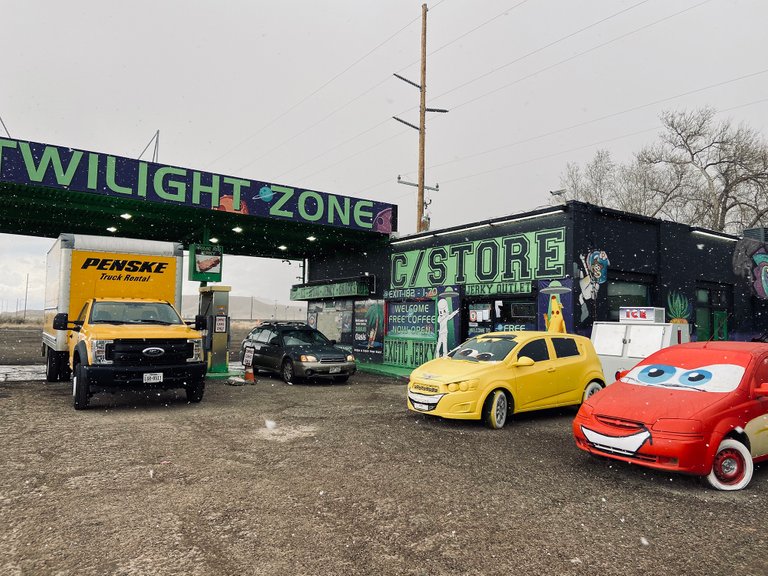 Photo taken by me @derangedvisions
One of the coolest parts about road trips along the smaller highways is the weird crap that you see along the way. I saw a sign for beef jerky, so I had to stop because jerky is the best driving snack. When we got to the little store, it was awesome, it was alien themed and had the cast from the movie Cars parked out front, which made absolutely no sense with the alien motif.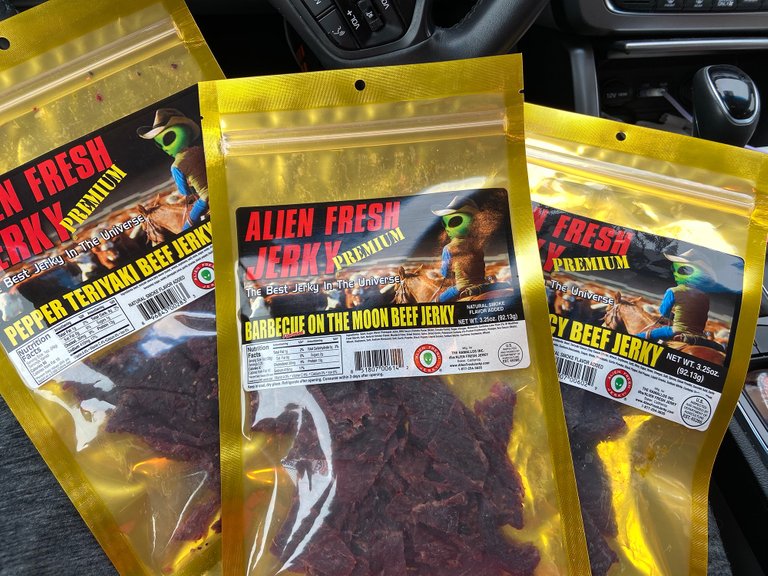 Photo taken by me @derangedvisions
We left with 3 extremely expensive bags of beef jerky, but they were very delicious. $40 for less than a pound of jerky is super expensive, so I decided that I was going to try my hand at making my own beef jerky today.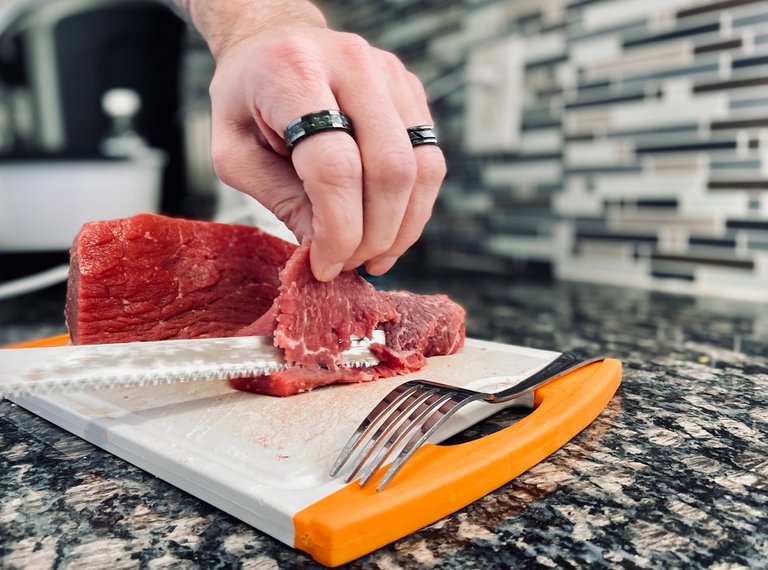 Photo taken by my wife
I did about 5 minutes of research on how to make beef jerky, because that is all that my short attention span would allow, and then I went to town on cutting up some meat and prepping it for the dehydrator.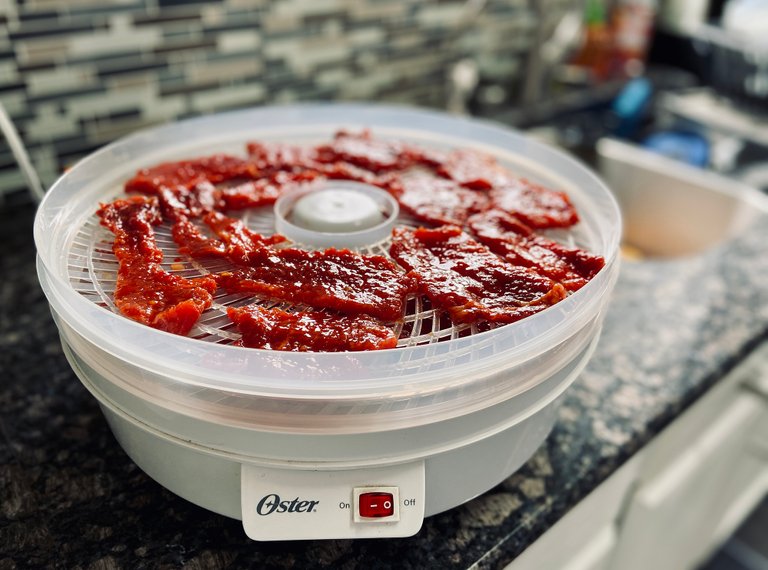 Photo taken by my wife
I used some spicy chicken wing sauce to marinate the meat in, so we will see how this batch turns out. I think I might be a bit underprepared, but I am hungry and don't care too much. This was all about experimenting. I will be ordering jerky seasoning from amazon so I can make all sorts of different flavors.
So that is how my family and I have been spending our quarantine so far. It has been a pretty different experience for us so far and a big change in the way we go about our daily lives. My wife and daughter are very social people and are not used to being out with friends and others. Me on the other hand, prefer to stay away from people, so this isn't too big of a deal for me.
Now for the contest

Make a post letting the Hive Community know how you have been spending these past couple weeks and if there are any special restrictions that have been imposed in the area where you live. It is important for everyone to know what is going on in the world and how we are all coping with this tragic situation.
Use the tag #quarantinecontest as your first tag for your post
Use the thumbnail from this post as your main thumbnail for your post
Post your entry in the OCD Community
Post a link to your entry in the comment section of this post
Share your entry on Twitter and use the #posh tag on your post
Prizes

The top entry will receive 50 Hive. There will be 5 runner up posts that will each receive 10 Hive each.
Entries will be based on creativity and quality. The more effort you put into your post, the more of a chance you have at winning and getting curated. This contest will run until this post pays out and then winners will be chosen and an announcement will be made.
I am looking forward to seeing your entries and the creativity that the Hive Community has. Thank you all for your participation and for being a part of the best blockchain there is.