Have you ever been to a mall with a big basket in hand ready to shop for groceries and other stuff but get confused immediately you step foot into the mall?. You look around confused, you see different sections labeled but don'tknow what to do. Your purpose at the mall is to shop but you realize the money with you isn't enough, luckily for you some good Samaritan hand you some cash to chop with and then the dilemma of what cabinet to go to return.
The above analogy is a brief description of my first few days on hive, after opening an account through @jane1289 April this year, I refused to write because i wasn'tready to commit to writing on another website, for i know it won't be easy, but nothing good comes easy,. This I know, but I wasn't willing to test the waters yet. Finally when I dive into the water after few activities I got low on hp.
There I was, going from one community to the other, reading various articles but not able to comment or upvote. I was like a lost kid in a toy shop. Not one to shy away from learning something new I ask around for articles that can help and my sister delegated some Hp to me, @princessbusayo is the good Samaritan my lost shopper needed alongside ate @Jane1289 who also delegated some HP to me.
I went around on a shopping spare, happy to use my newly recharged power. I went around trying to digest everything, it seems the more I read the more I realize I need to know more. My excitement clouded my judgement, I rushed into dropping an introductory post which didn't get the desired result but like Steve Rogers (Captain America) I said to the disappointing feeling lurking around "We don't give up here, I can do this all day".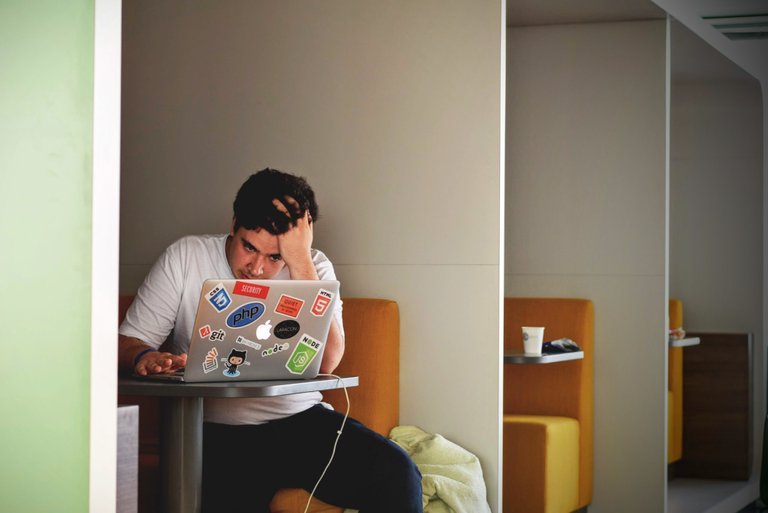 Image by Tim Gouw from Unsplash.com
I decided to just stick with sport, women's football in particular because it's an aspect I love so much but things weren't improving. My reputation remained stagnant and it seems no one was interested in the things I write, though I enjoyed reading various football post because here we have a larger football loving community. Every day I try to interact more, upvote the articles I love but there was no improvement despite the constant support I receive from friends.
I got an invite to "The Terminal" discord channel by @brittandjosie and there on the channel the questions I wanted to ask has been asked by other newbies, I only back read the chats, though I'm not that vocal on the server, I constantly check in when I encounter a problem. I also got some help with boosting my article from @olawalium and ate Jane.
I was asked to exercise patience and with time I will be glad I did. I realize it's easier to dish out advice when you're not in a position. What I mean by this is that, this same advice is what I give newbies on the other platform where I write but here I was impatient and sad for not getting the desired result on time.
However, in the last few days things improved in terms of the engagement post. Though the earnings are important but the Joy a comment gives is incomparable. It shows someone took time to read what your wrote and your effort isn't wasted. I'm still in the learning process and I'm enjoying it. Also, i feel the curation I got from Ocd might be the work of a friend.
Every day, i wake up with new determination to try again and I'm not getting tired of trying again and again, so allow me to reintroduce myself. I'm Adedamola Gideon . Feel free to check my introduction post to know more about me.
My reputation isn't as high as I'd want yet but I appreciate where it is currently. The drastic increase is better than the stagnant 35, and I'm ready to patiently create a name for myself here. I'm not sticking with sport alone, though I enjoy writing it a lot. Expect different genres from me and I promise it's going to be a fun ride.
Thank for Reading! 🤗💙🤗