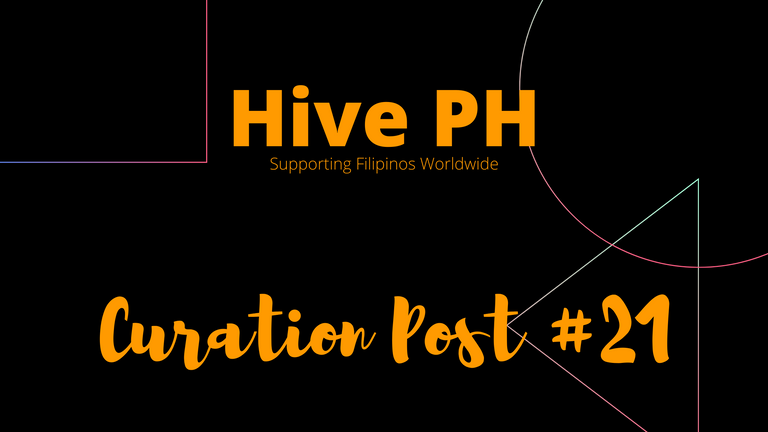 In line with the goal of @hiveph to support and empower fellow Filipinos here in Hive, we will continue to curate and promote quality content as we have done before. Thus, we officially present to you our "Curation Post" – a highlight of the contents that stood out amongst the posts in our community.
FEATURED POSTS OF THE DAY
MEAL PLAN | Healthy Chinese Style Broccoli + Mushroom and Cucumber, Tomato, Avocado Salad by @monkeypattycake
Someone you loved - Lewis Capaldi ( Short Acoustic Cover ) by @ligarayk
Doll House for Athena by @gailbelga
My entry. my art work. by @xonart
Garden Update: Harvest Day! by @bearone
MY ENTRY TO PHOTOPHILE PHOTOGRAPHY CONTEST - SUNSET SATURDAY: Mesmerized At The Stunning Hues Of Sunset by @diosarich
Storm Approaching- Moalboal ,Philippines by @scubahead
Huggu commission by @marieeedraws
My daily sketch (Pet painting) by @rowee22
DAILYPET PHOTOGRAPHY CONTEST: MEET TANDAG by @jurich60
Natural Medicine of Yesterday and Today by @sarimanok
Garlic Butter Shrimp by @el-dee-are-es
Cookies for my little cookie monster: Ulog#11 by @june21neneng
HOW TO CREATE NEW HIVE ACCOUNT for NEW COMERS by @kulzz1137
°º¤øº°°°º¤øº¤øº°°°º¤øº°
We would like to congratulate everyone who are featured and curated for today's issue! Job well done and keep on sharing quality content!
Let us show our support to our fellow Filipino authors by visiting their blogs and upvote if you like it too.
Hive PH Curation Guidelines
Should be posted on Hive PH community to be included in the Featured/Highlighted post.
Should have #hiveph on the tags.
Original Content. Give credit where credit is due. Failure to credit rightful owners will be reported as plagiarism.
Should not be considered as spam. Make sure to include engaging and interesting description on your photograph/art/crafts. Otherwise, your post will be considered as spam.
°º¤øº°°°º¤øº¤øº°°°º¤øº°
COMMENTS CONTEST
A big congratulations to
for winning the comments contest week 5!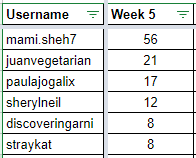 We encourage you to keep on commenting on all the featured posts for this week. The top commenter will receive one week of 100% upvote from @hiveph on their post. (Only one post per day, and provided the post still meet the qualification of a quality content.) The winner will also receive a Hive PH badge courtesy of @bearone.
Announcement of the winners will be done on Saturday of the following week.
We are also inviting you to subscribe to Hive PH to help with the curation and post promotion.
Don't forget to follow Hive PH trail on hive.vote as well.
Chat and interact with our fellow Filipinos in our discord channel.
Thank you and see you again on our next Curation Post!
°º¤øº°°°º¤øº¤øº°°°º¤øº°