Hello All,
How are you doing today?
I am happy to see you in my blogpost.
This is my art blog where I'm going to show you my drawing of Natural Beauty of Bangladesh in Rainy Season.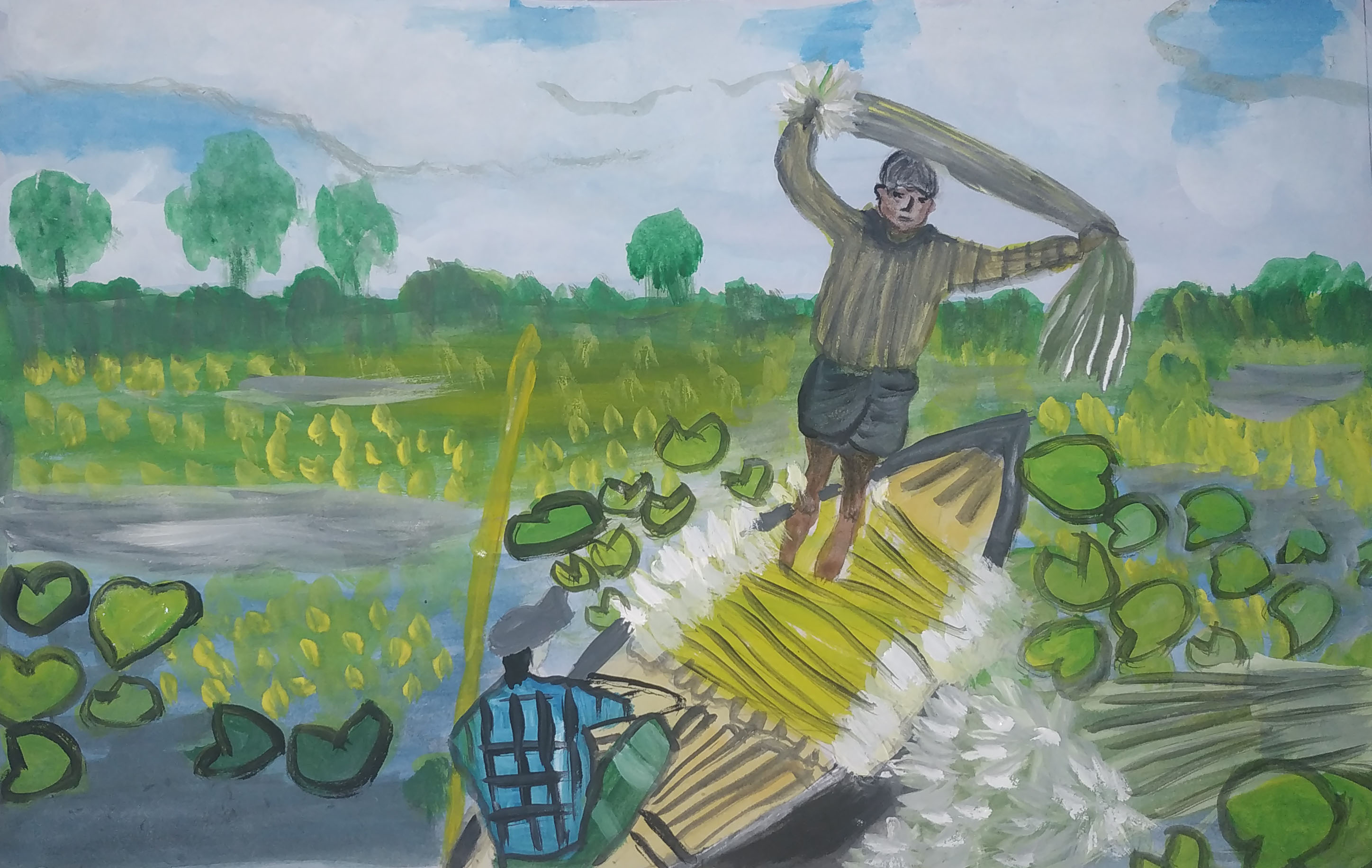 This is my own art but this is not my own idea.
I tried to draw a photograph that I've found searching in google.
Source of the photograph.
---
Process
I normally show the pencil sketch at first but this time I forgot to capture photo of the pencil sketch so I captured one photo after I did some coloring.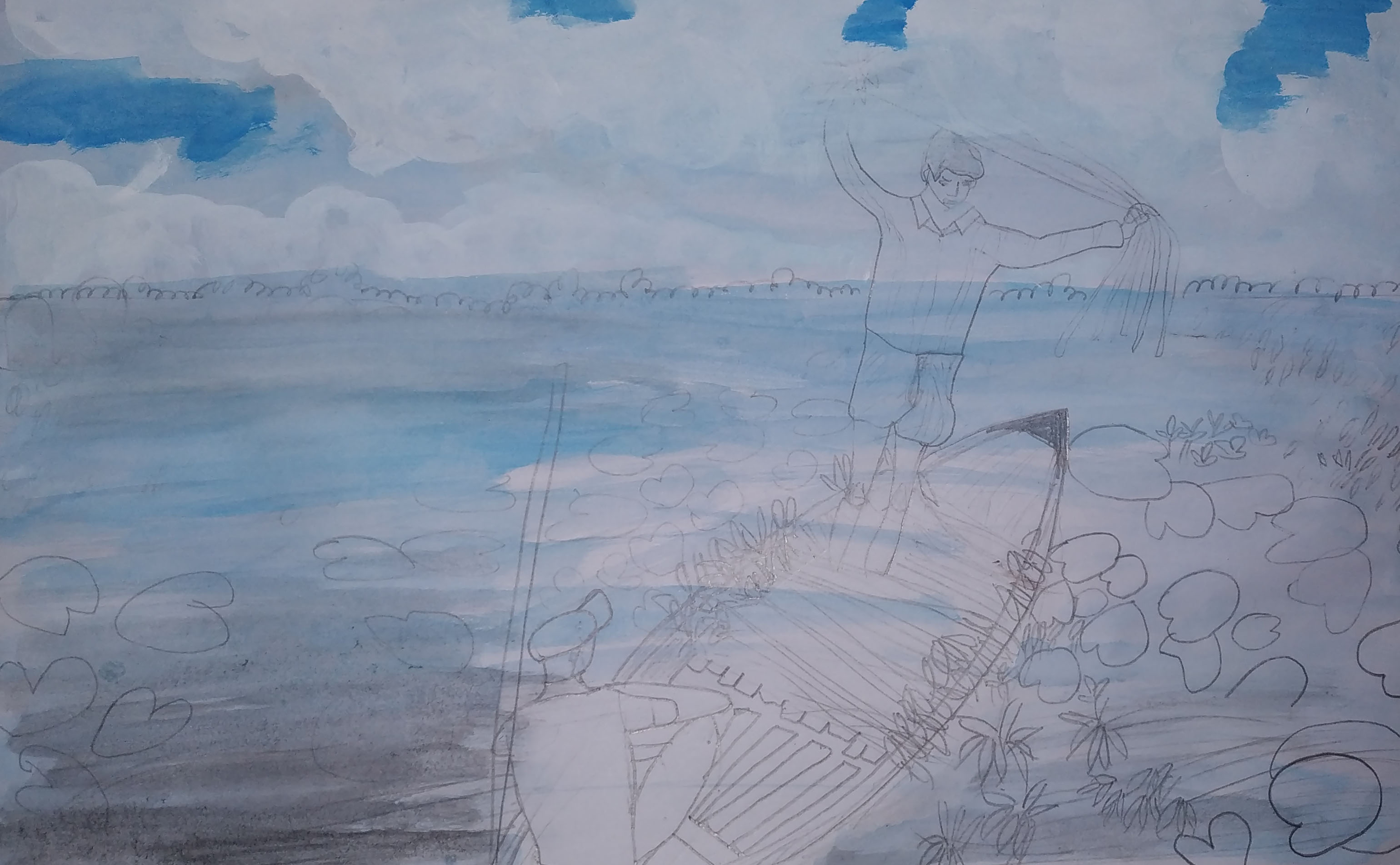 After I did some color on the river and on the sky, I colored on the green ground beside the river and I also colored the man who was standing on the boat.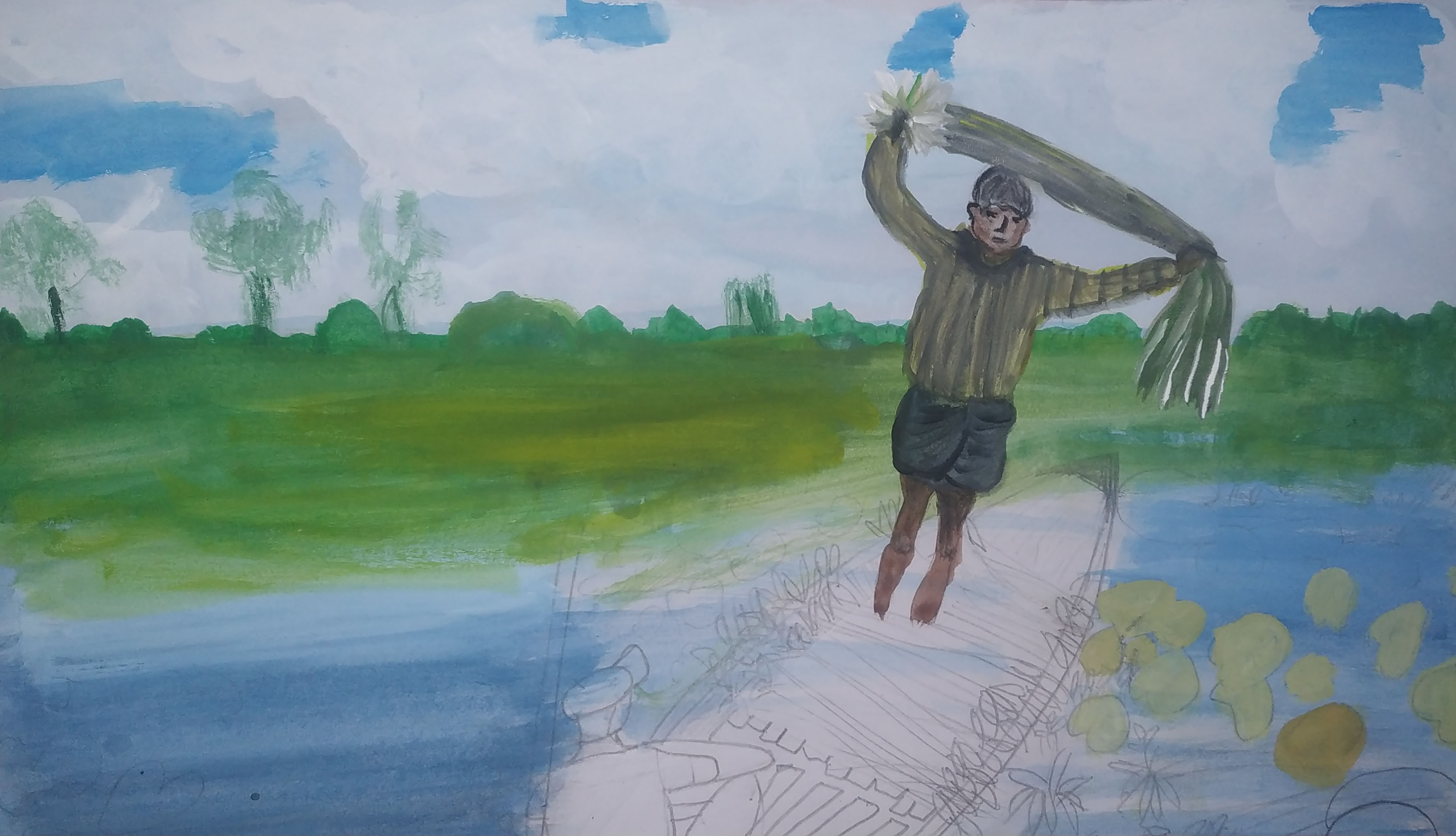 Then I colored and added lily flowers that those men collected on the boat, and I added some water plants on the river also.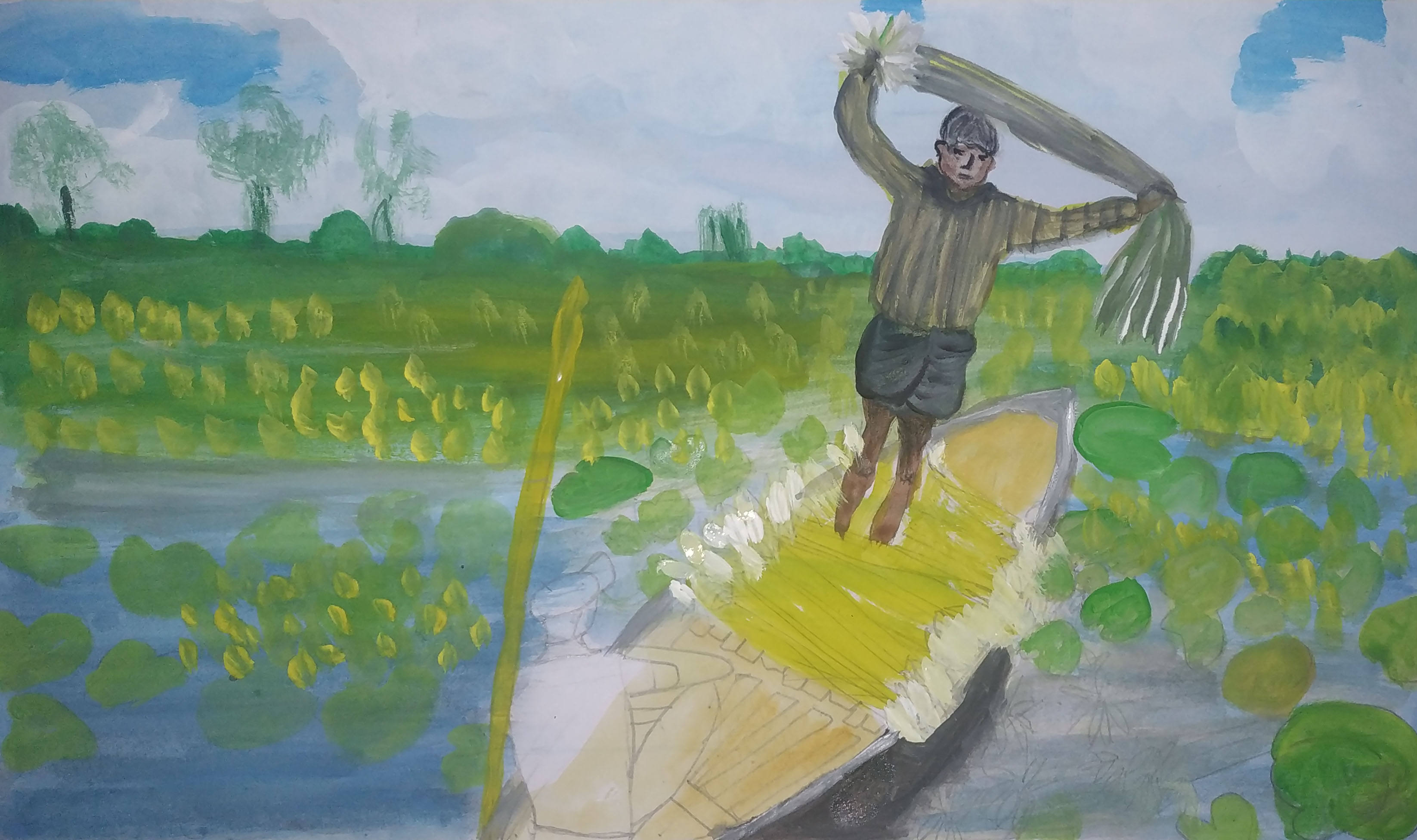 The I did my final touch by coloring the other man on the boat.
I also gave finishing look on the sky and those trees that are far from them and lily plants.
Then I got this finishing.
I'm still learning and trying to do better with my drawing.
So please don't think otherwise and keep supporting me.
That's it.
---
Some of my best drawing posts.
---
About Me.
I'm Sharmin Akter Mim from Bangladesh doing Bachelors in arts in a govt university in our country.
I'm the one and only wife of @ashikstd.
With my little effort, I'm trying to help my husband in this bad time and I'm trying to understand this blockchain.
---
I want to say goodbye now.
I'm hoping that this post will get some nice view and I'll be trying to do better next time.
Stay safe & stay home for corona epidemic.
Thanks.
Sharmin.