Hello All,
How are you doing today?
I am happy to see you in my blogpost.
This is my art blog where I'm going to show you my drawing about doctors fighting agains covid-19/coronavirus.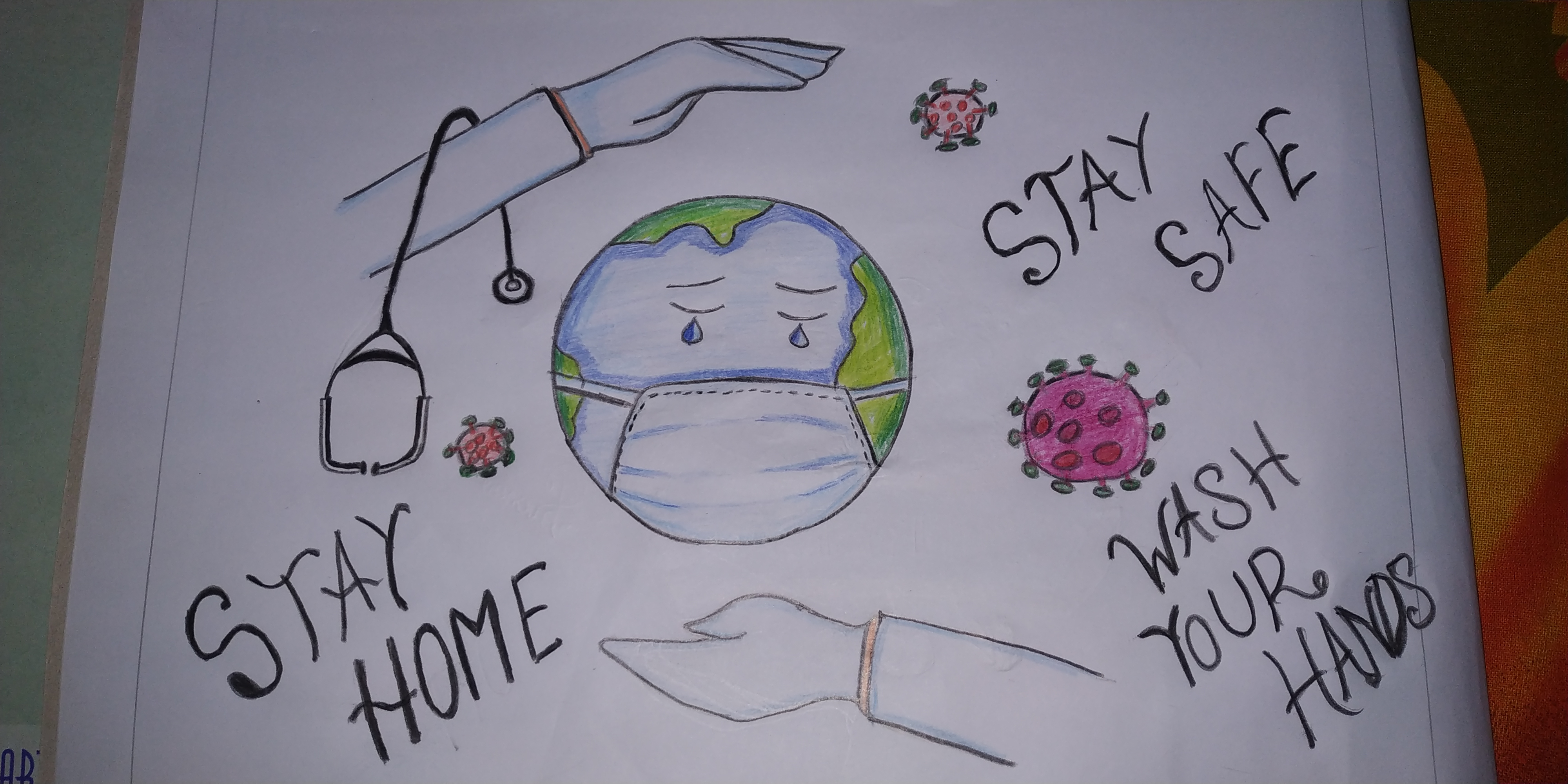 This is my own art but this is not my own idea.
I drew this with the help of a video that you can found here.
---
Process
At first, I did the pencil sketch.
As I needed to make a circle and I didn't have any compass so I used a small bowl.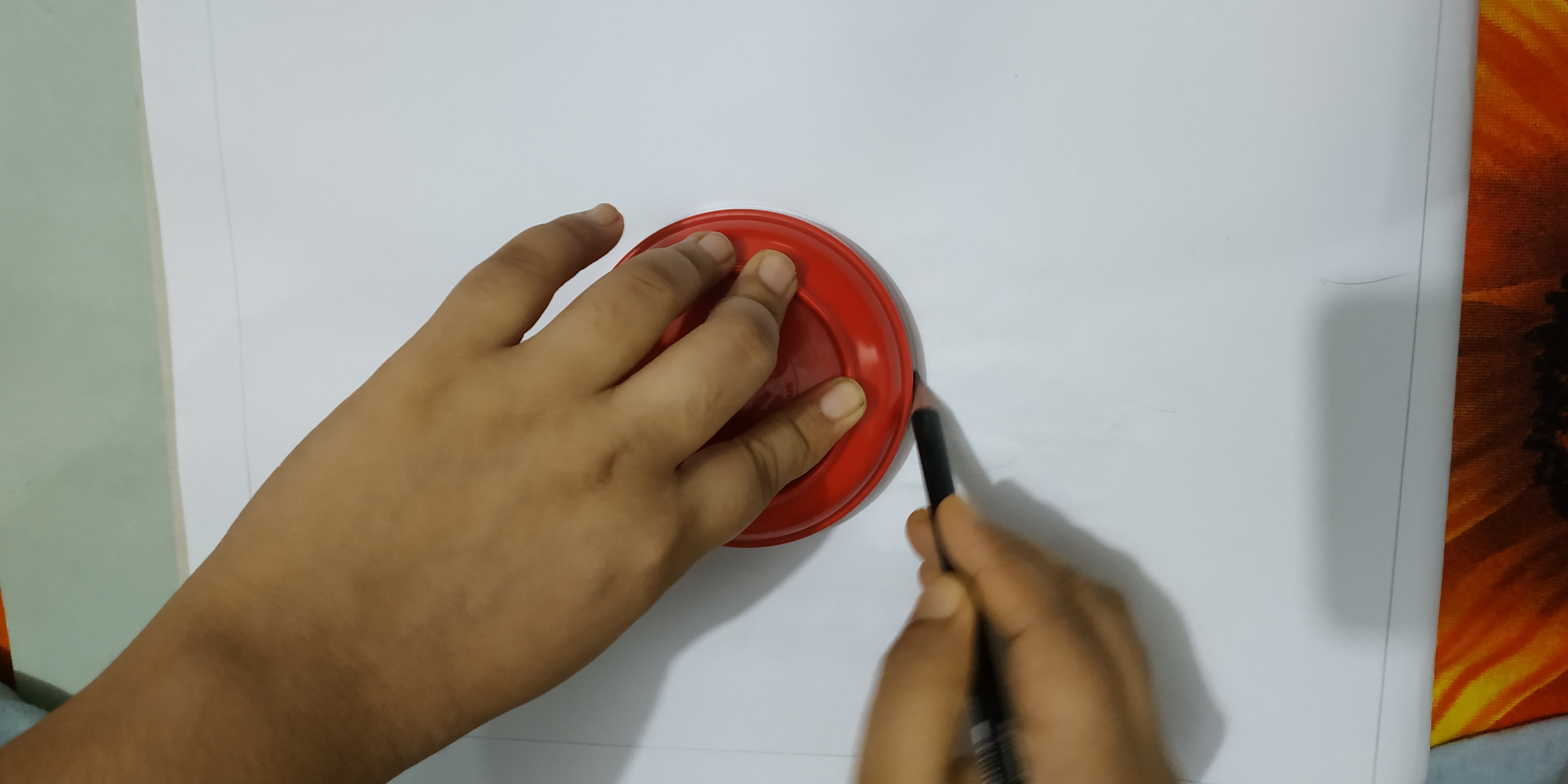 With this, I got an averagely perfect circle.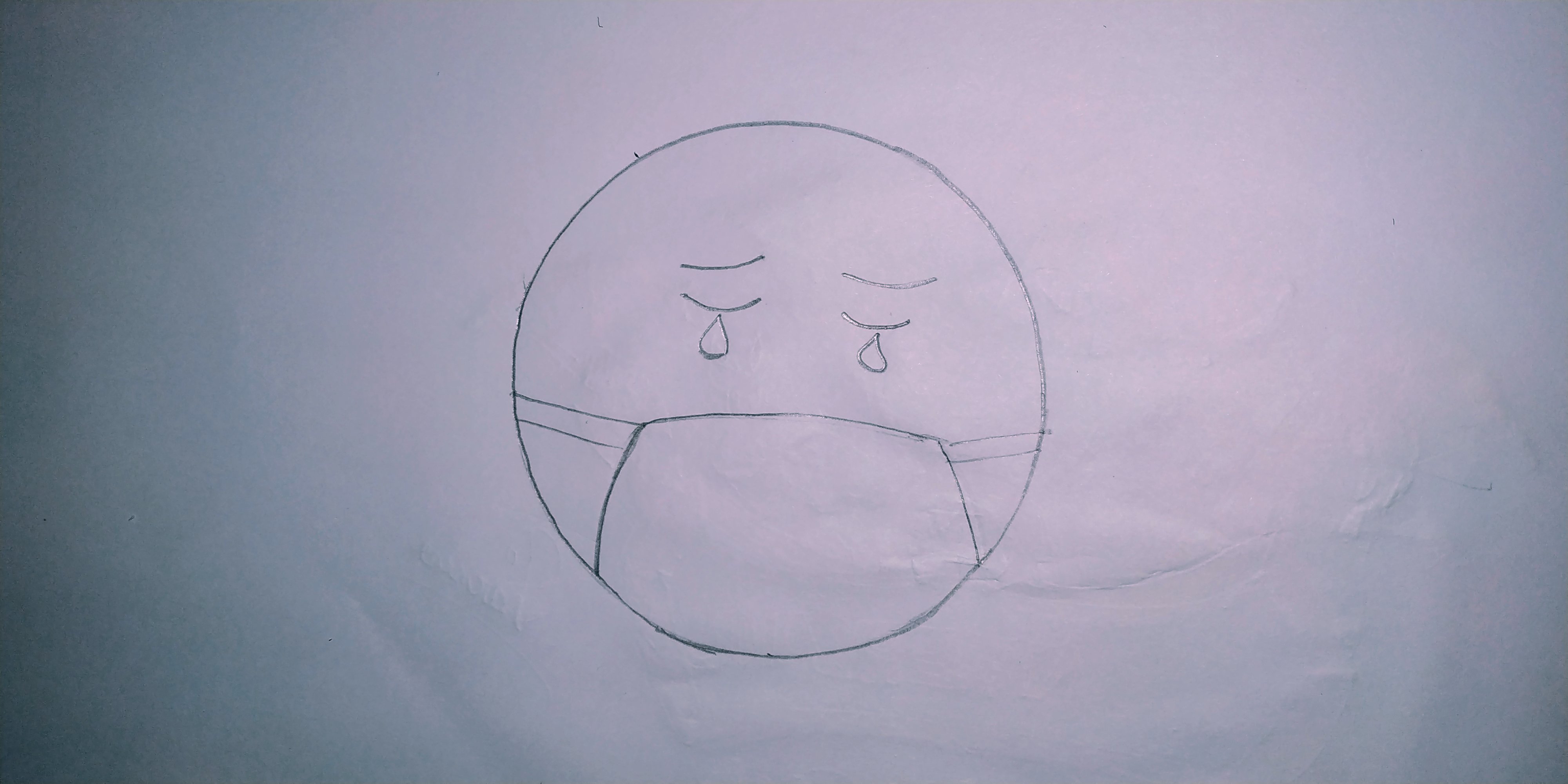 Then I gave the circle a look of the earth with two eyes with tears and a mask.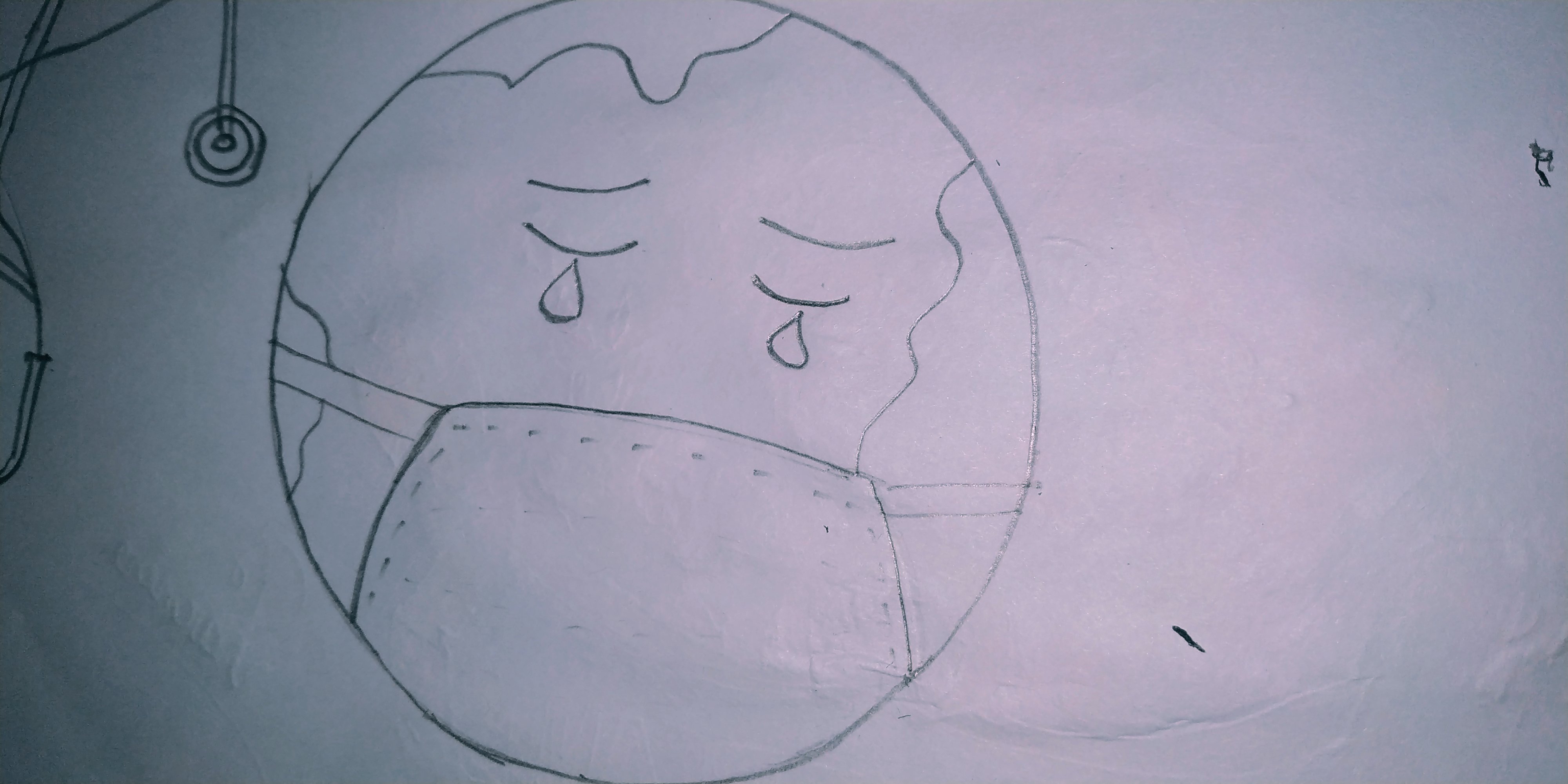 Then I added two hands of a doctor that's been treating the earth.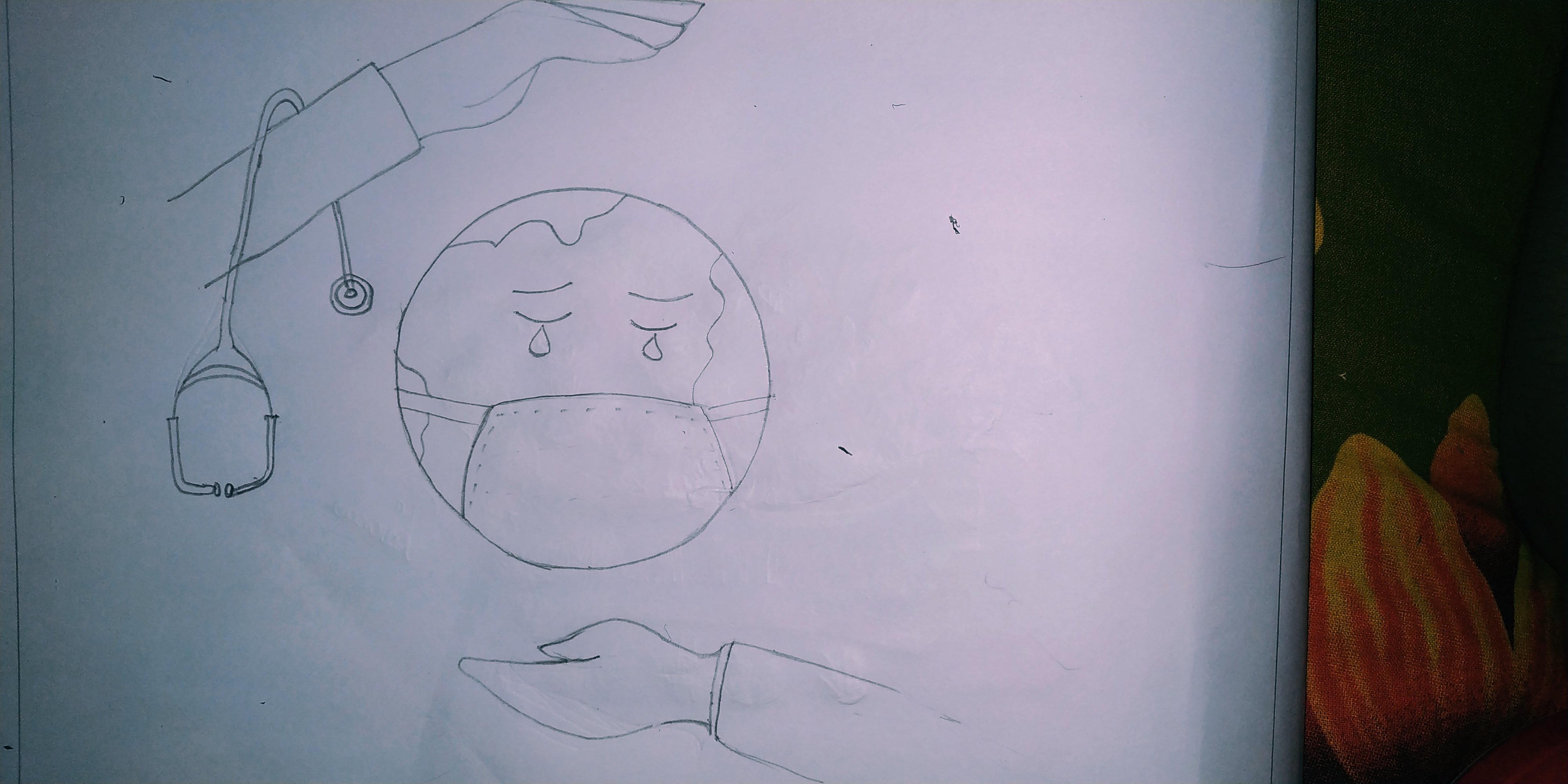 Then I added some things that can bee seen as covid-19 virus.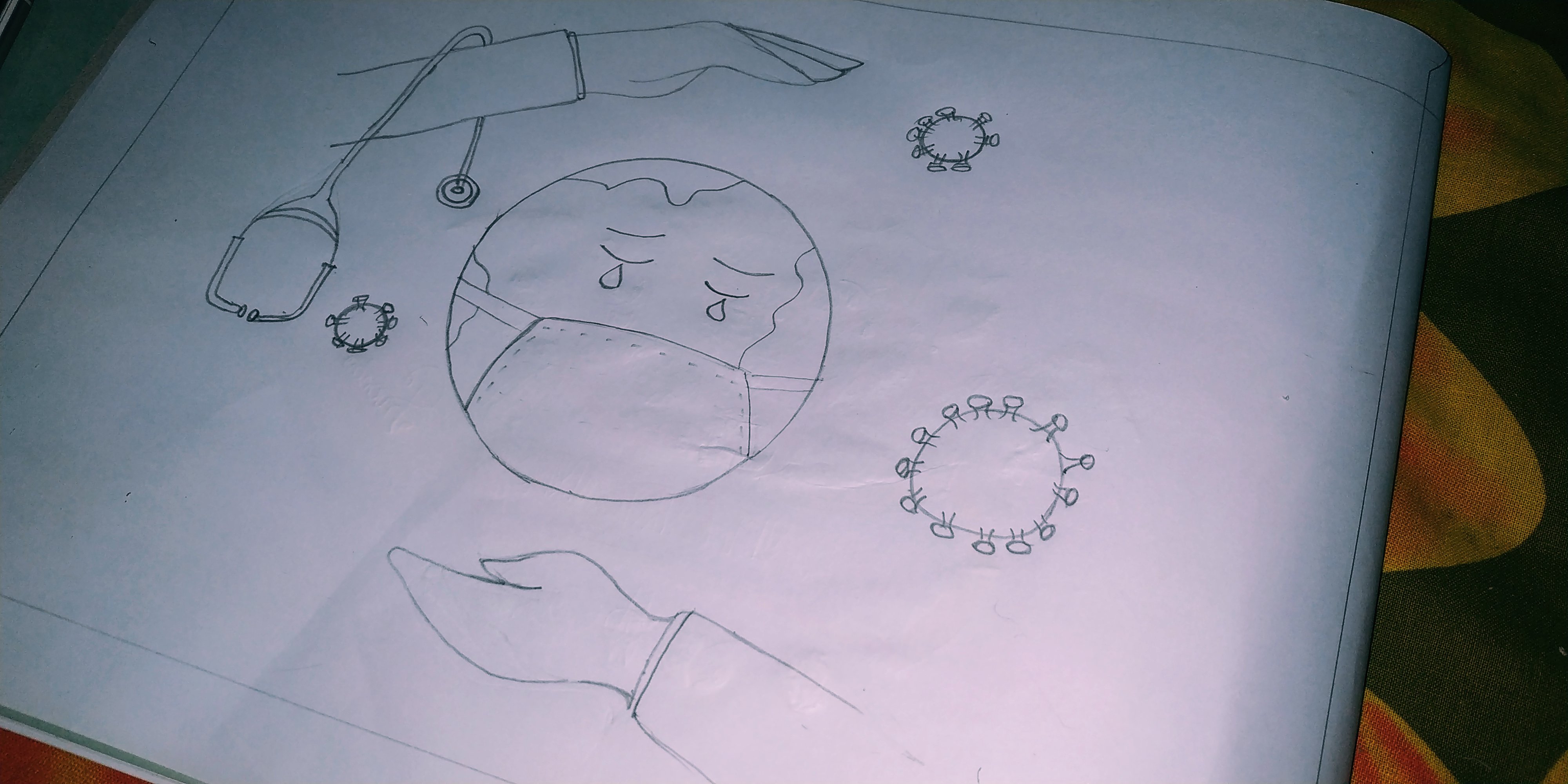 Then it's the finishing of my pencil sketch.
Now I started coloring the art.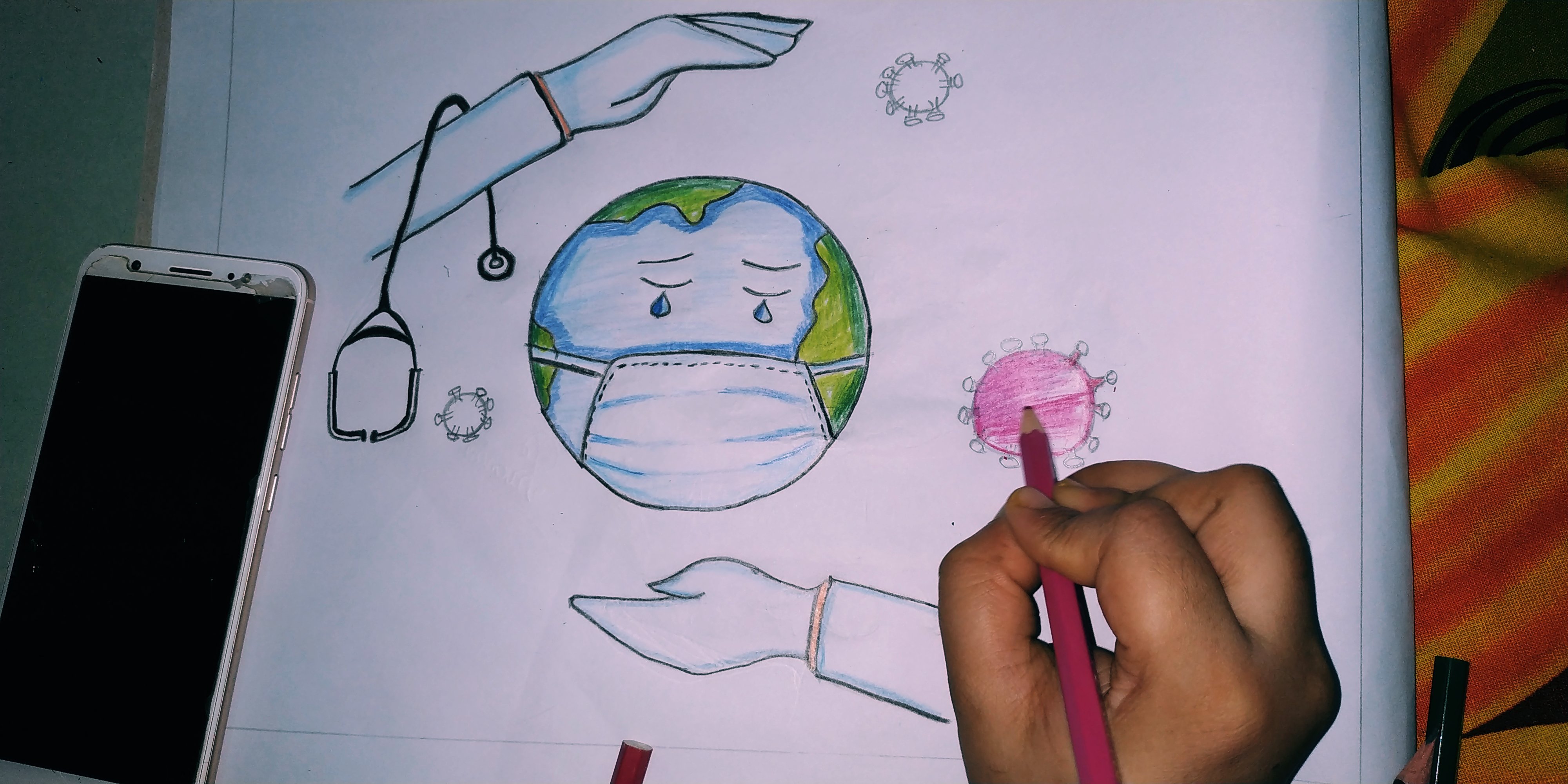 You've just seen the moment when I finished coloring everything except viruses.
And I was coloring the viruses too at that moment.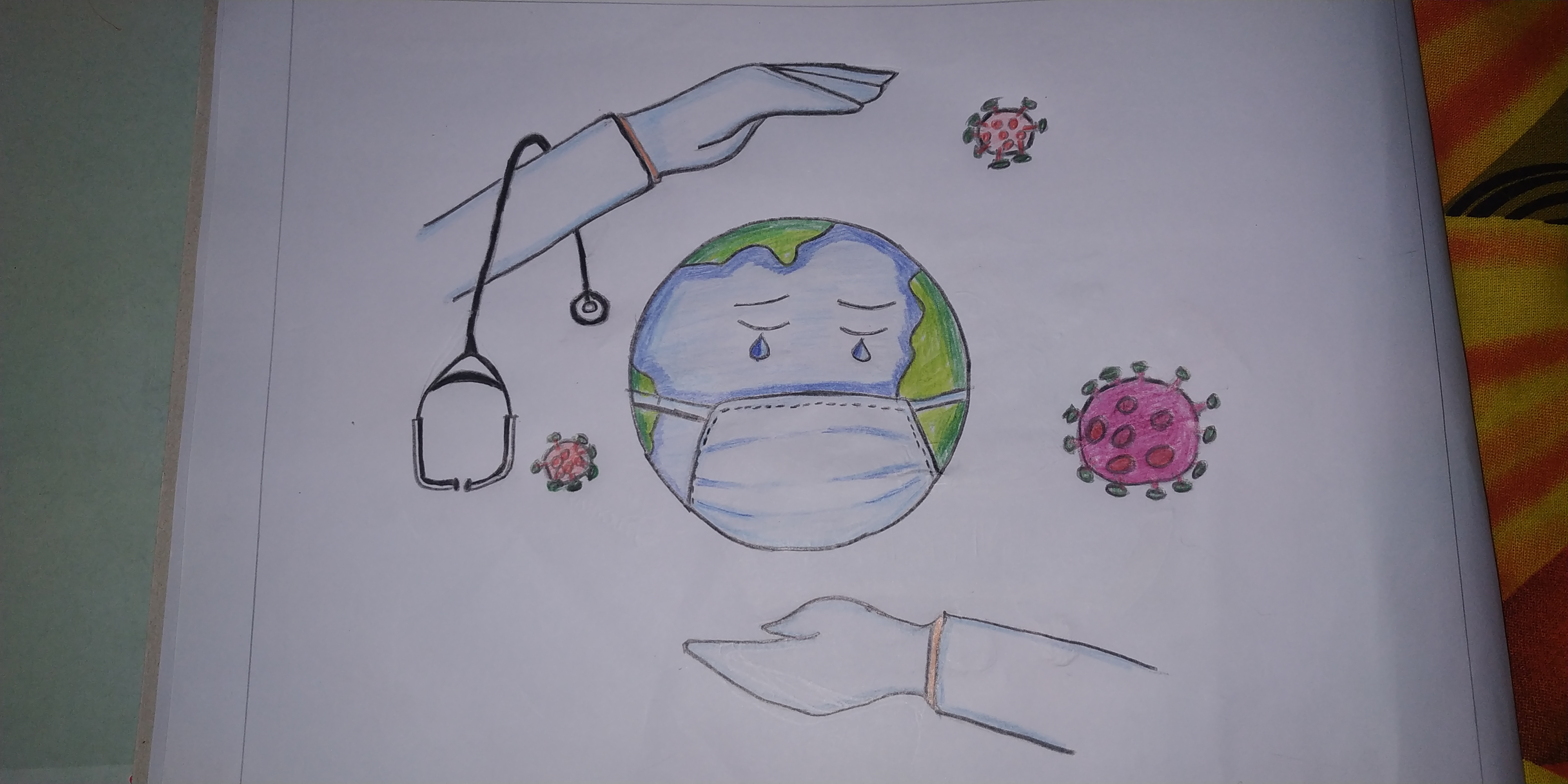 Now it's finished coloring too.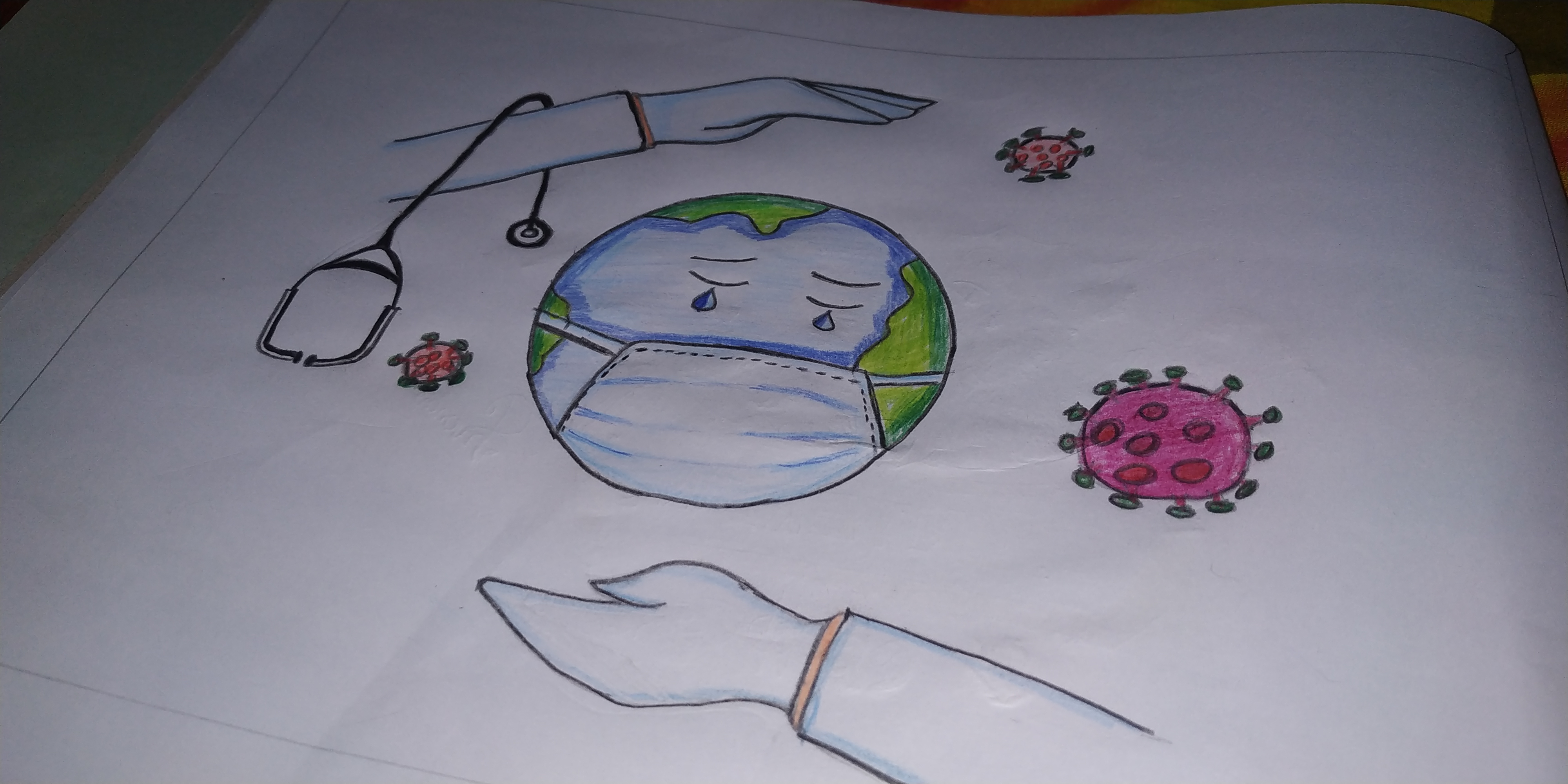 Let me show you individuals.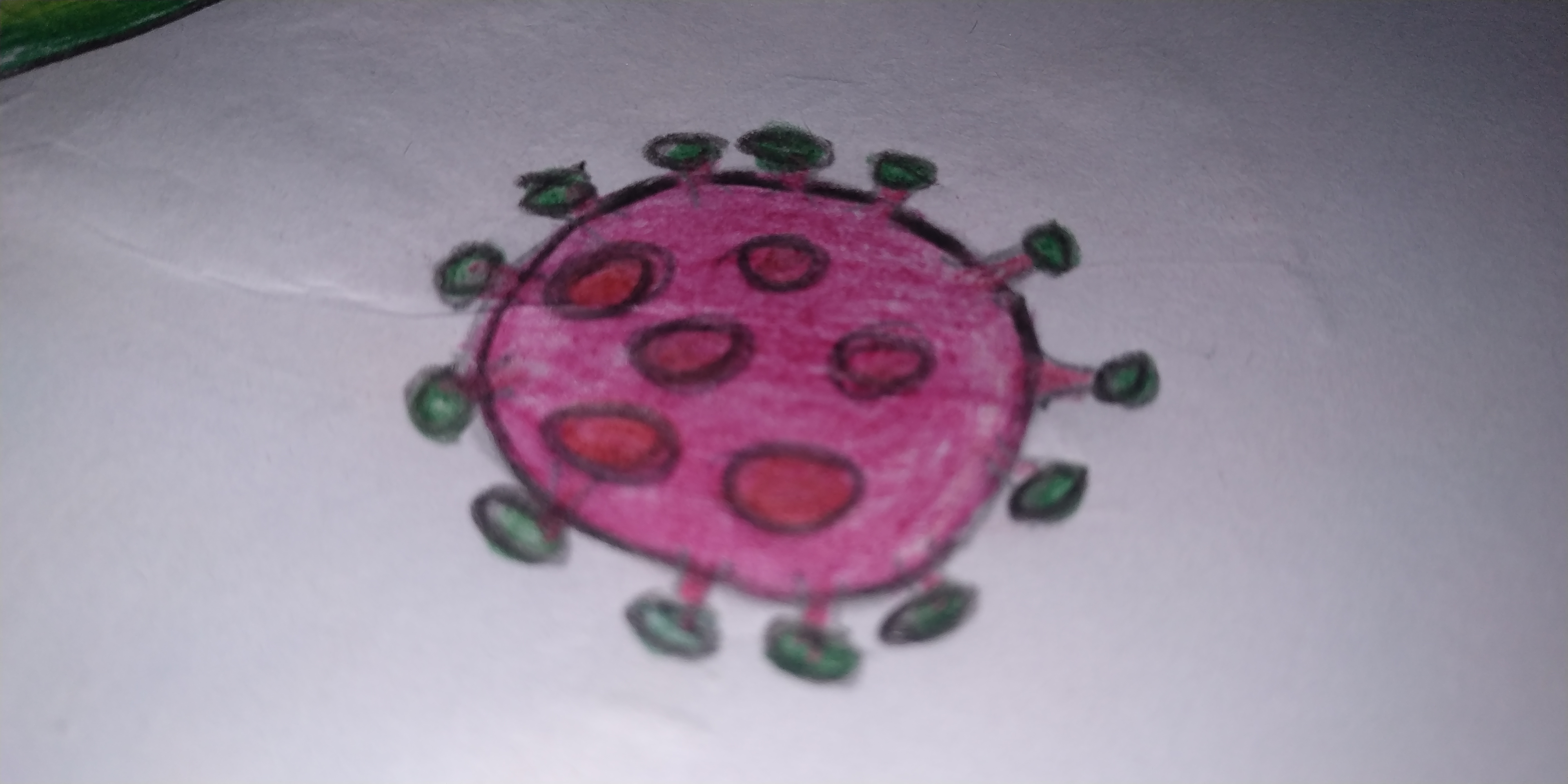 This seems like a virus.
And I drew them as covid-19 virus.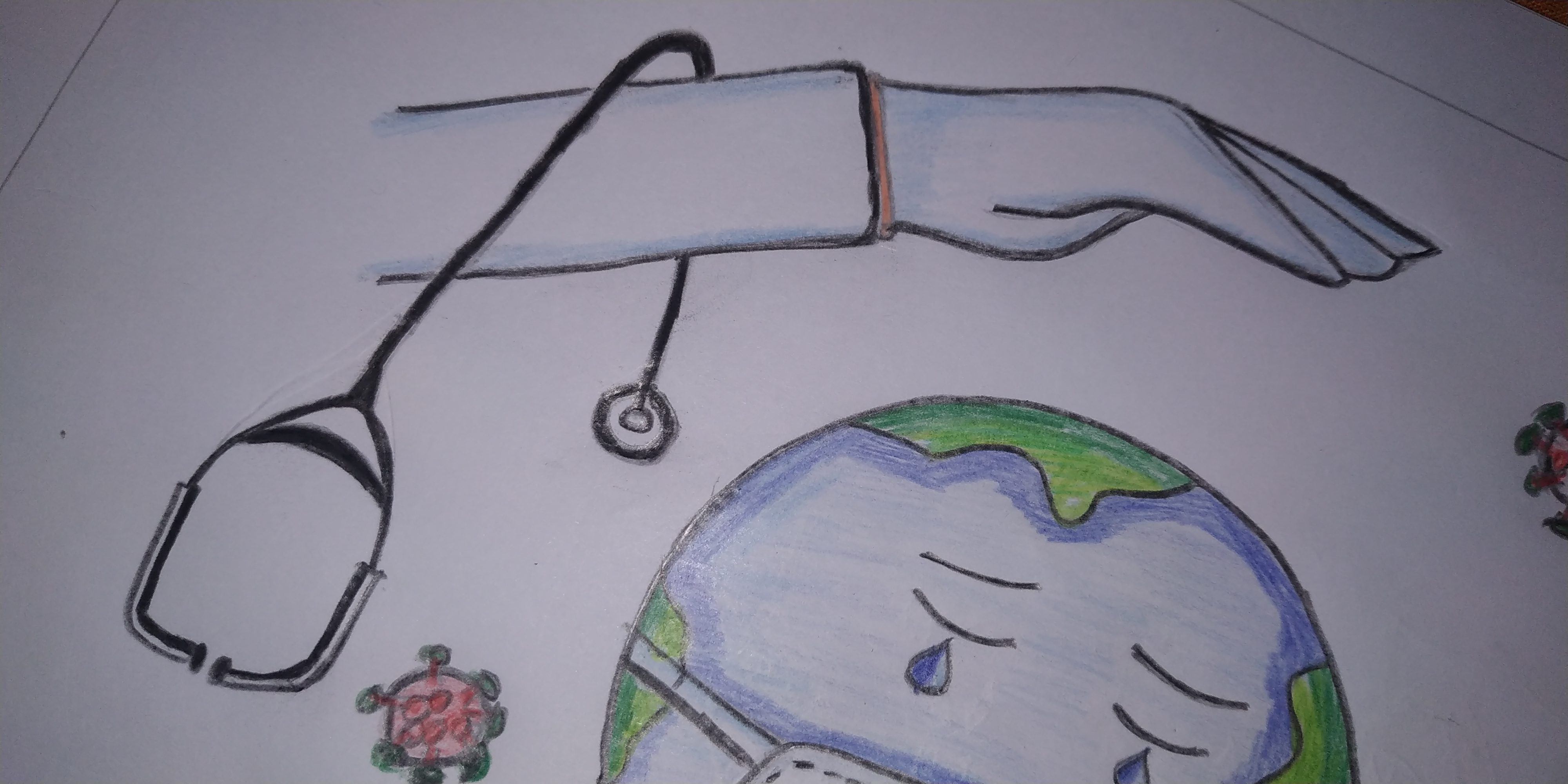 Hand of a doctor with doctors equipment that was treating/caring the infected earth.
The finishing.
I added some helpful words against corona virus which are "stay home, stay safe, wash your hands.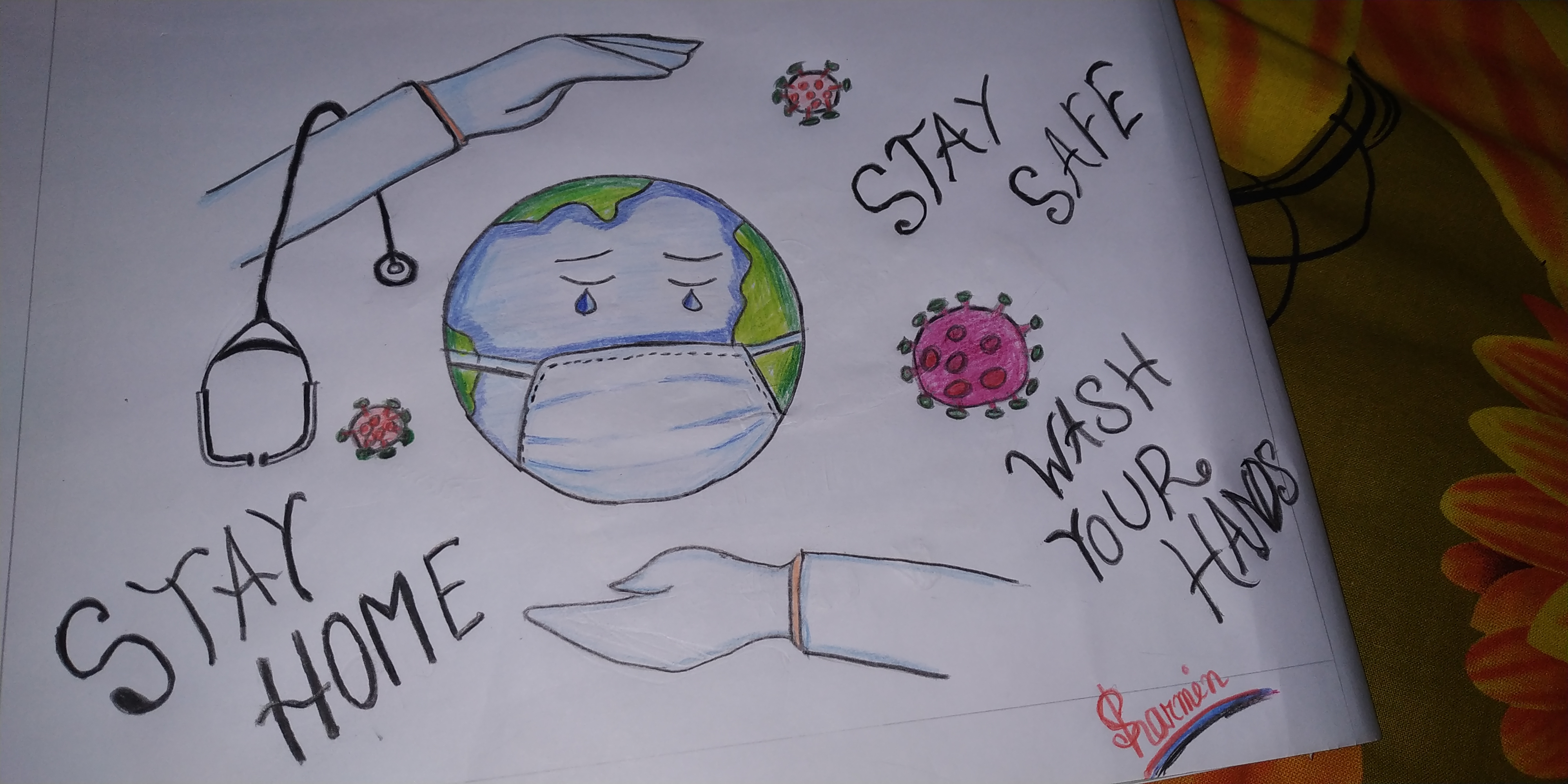 That's it.
---
Photos of this posts are captured by @ashikstd.
---
Some of my drawing posts.
_Introducing Myself As An Artist.
_Rabindranath Tagore - My 1st Drawing To This Blockchain.
_Splinterlands Logo - For Splinterlands Art Contest.
_Ice Dragon for Splinterlands Art Contest.
_My Drawing Portrait of TheyCallMeDan.
---
About Me.
I'm Sharmin Akter Mim from Bangladesh doing Bachelors in arts in a govt university in our country.
I'm the one and only wife of @ashikstd.
With my little effort, I'm trying to help my husband in this bad time and I'm trying to understand this blockchain.
---
I want to say goodbye now.
I'm hoping that this post will get some nice view and I'll be trying to do better next time.
Stay safe & stay home for corona epidemic.
Thanks.
Sharmin.