---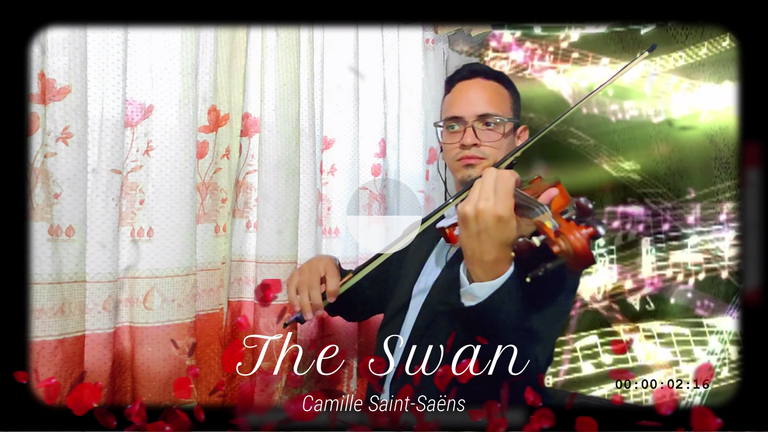 Hola amigos de Hive y en especial a los seguidores de esta estupenda comunidad, llevo algo de tiempo pensando si hacer algo de catarsis o solo agarrar mi violín y hacer algo de música.
Me apasiona mucho escribir, crear historias con algún mensaje que en parte me ayude a liberar el día a día y sus complejos por qué. Por otro lado, cuando toco el violín, cuando interpreto este tipo de melodías, no hay otro lugar en el que quisiera estar.
Me entusiasmó mucho la idea del Hive Music Festival, incluso este video lo tenía grabado desde el día miércoles y por una u otra razón me alejé de la computadora, del teléfono y de cualquier red social intentando drenar un poco. Ahora lo comparto como una entrada normal, muchas veces planeo cosas que terminan saliendo de manera inesperada como no deseaba, lo importante es no dejar de persistir.
Bien, espero no tornarme aburrido o dramático, así que pasemos a lo que realmente nos causa alegría, en mi caso, la música. Entre tantas cosas, mis hijos y estar en paz conmigo mismo y en familia, la música es de esas cosas que puede desconectarme y hacerme sentir como nuevo.

Hello friends of Hive and especially the followers of this great community, I've been thinking for some time whether to do some catharsis or just grab my violin and make some music.
I'm very passionate about writing, creating stories with a message that partly helps me to release the day-to-day and it's complex why. On the other hand, when I play the violin and these kinds of melodies, there is no other place I want to be.
I was very excited about the idea of the Hive Music Festival. I even had this video recorded since Wednesday and for one reason or another, I got away from the computer, the phone, and any social network trying to drain a little bit. Now I share it as a regular entry, many times I plan things that end up coming out unexpectedly as I didn't want, the important thing is not to stop persisting.
Well, I hope I don't get boring or dramatic, so let's move on to what brings us joy, in my case, music. Between so many things, my children and being at peace with myself and my family, music is one of those things that can disconnect me and make me feel like new.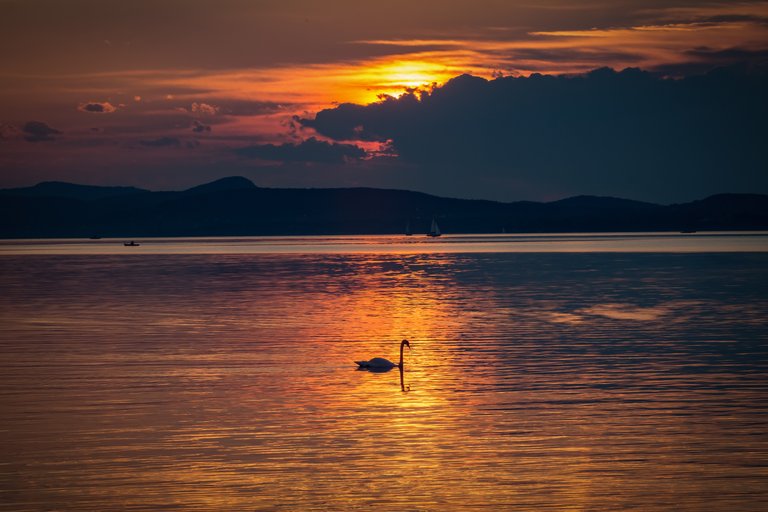 The Swan o "El Cisne" en español, forma parte de una obra humorística compuesta por el gran Camille Saint-Saëns compuesta de catorce números, esta pieza es el penúltimo movimiento de "El Carnaval de los Animales".
Cada número representa un animal, incluso de manera muy creativa y con ese toque de humor que no quiso mostrar en vida por temor a la crítica y perder su título de compositor serio y célebre, compuso uno de los números dedicado a los pianistas.
Leerán centenar de reseñas sobre este tema por todo internet, algunos dirán que se trataba de un cisne moribundo, otros posiblemente lo relacionen con su belleza y la paz que evocan al estar sobre un inerte lago. Lo importante realmente está en lo que ustedes sientan, en lo que la música les transmite.
Soy fan de este estilo de música, música para imaginar, para inspirarse, para soñar y dejarse llevar por la melodía a lugares, quizá jamás explorados.
The Swan is part of a humorous work composed by the great Camille Saint-Saëns made up of fourteen numbers, this piece is the penultimate movement of "The Carnival of the Animals".
Each number represents an animal, even in a very creative way, and with that touch of humor that he did not want to show during his lifetime for fear of criticism and losing his title as a serious and famous composer, he composed one of the numbers dedicated to pianists.
You will read hundreds of reviews of this theme all over the internet, some will say it was about a dying swan, and others will possibly relate it to its beauty and the peace it evokes by standing on a lifeless lake. What is important is what you feel, what the music conveys to you.
I am a fan of this style of music, music to imagine, to be inspired, to dream, and to be carried away by the melody to places, perhaps never explored before.

Como buen músico clásico, me permito recomendarles una versión que es sin duda una de mis favoritas, claro está que este tema está compuesto realmente para violoncello y dos pianos, luego llevado a solo un piano y violoncello para temas de interpretación solista no relacionado con la obra completa.
Este violoncellista (Yo-Yo Ma), es y me atrevo afirmar uno de los mejores en el mundo, referente para muchos y con una calidad interpretativa excepcional. Me encanta el sonido del violoncello y hasta podría decir que siento algo de envidia (sana), porque no lo sé tocar a un nivel superior (solo lo más básico de él).
Me despido no sin antes agradecer, como siempre, por escuchar mi interpretación, por leer y regalarme un poco de vuestro valioso tiempo. Deseo realmente sea de vuestro agrado, que así como a mí lo ha hecho, les regale un poco de paz, no hay tormentas que la música no logre hacer llevadera.
As a good classical musician, I would like to recommend a version that is undoubtedly one of my favorites, of course, this theme is composed for a cello and two pianos, then taken to just a piano and cello for solo performance themes not related to the complete work.
This cellist (Yo-Yo Ma), is and I dare to affirm one of the best in the world, a reference for many and with exceptional interpretative quality. I love the sound of the cello and I could even say that I feel some (healthy) envy, because I don't know how to play it at a higher level (only the basics of it).
I say goodbye, but not before thanking you, as always, for listening to my interpretation, for reading, and for giving me a bit of your valuable time. I hope you like it, that as it has done for me, it gives you a bit of peace, there are no storms that music can't make bearable.

- Los separadores usados y muchos otros están disponible haciendo clic aquí (Página no disponible) y su uso es de libre distribución, hay muchos que son realmente geniales, se los recomiendo.
- Fuente de Imágenes, captura de pantalla del video original. Vídeo realizado y editado con mi Xiaomi Redmi Note 10 Pro y el programa Filmora X.
- Grabación de audio con Audacity usando un micrófono condensador Maono, mezcla y masterización por la página de BandLab.
- Fuente de las imágenes y videos de fondo utilizados en la edición del video: 1, Video Background
- YouTube: Yo-Yo Ma, Kathryn Stott - The Swan (Saint-Saëns)
---
- The used separators and many others are available by clicking here (Page not available)

- Image source, a screenshot of the original video. Video made and edited with my Xiaomi Redmi Note 10 Pro and Filmora X program.

- Audio recording with Audacity using a Maono condenser microphone, mixing and mastering by the BandLab website.

- Source of the images and background videos used in the editing of the video: 1, Video Background

---

Banner made in Canva ||| Banner realizado en Canva



---
▶️ 3Speak