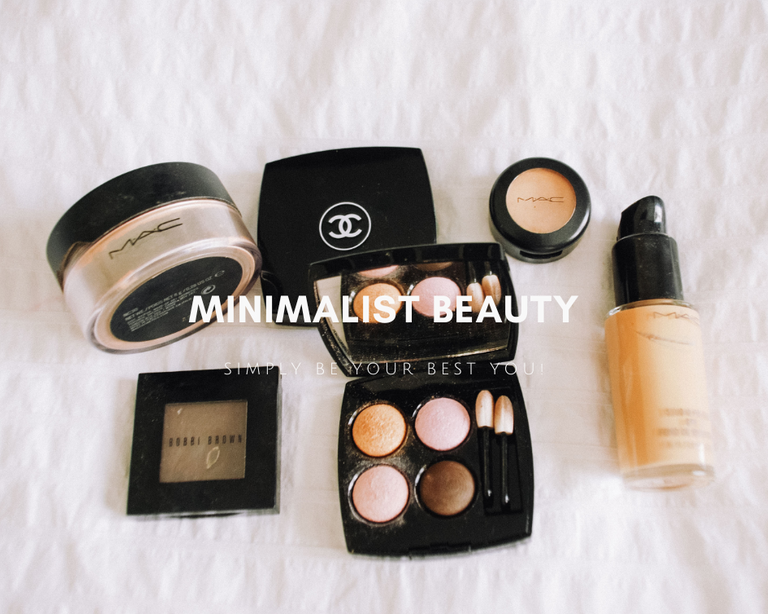 "Less is more."
One day two decades ago, a young lady named Kathy, a year older than I walked inside the meditation center lobby. Did I say walk? It appeared as though she glided on the ceramic tiles across the hall. Her naturally black hair was in a neat bun. She had a heart-shaped face, high cheekbones, and smooth tanned skin.
She glanced up and quickly smiled at me before she disappeared. Something was captivating about her, perhaps it was her ballerina stance or the pure glow that emanated from her. Bare-faced, she immediately became my epitome of beauty. (Kathy turned out to be a beautiful ballerina in the Philippines many years later)
Minimalist beauty is celebrating one's natural beauty with the most basic tools and with the simplest approach to enhance the features that set us apart. Each one of us possesses an inherent original beauty that is unique and makes us who we are.
Imagine a world where each of us values our own body, unmoved by any beauty standard we see on social media while there is a harmonious acceptance of our attributes. Competition and the desire to look like someone cease, and we become appreciative of each other's special-ness.
Authenticity is attractive. To gaze at someone who had embraced their genuine beauty in quiet confidence is wonderful, honest, and graceful.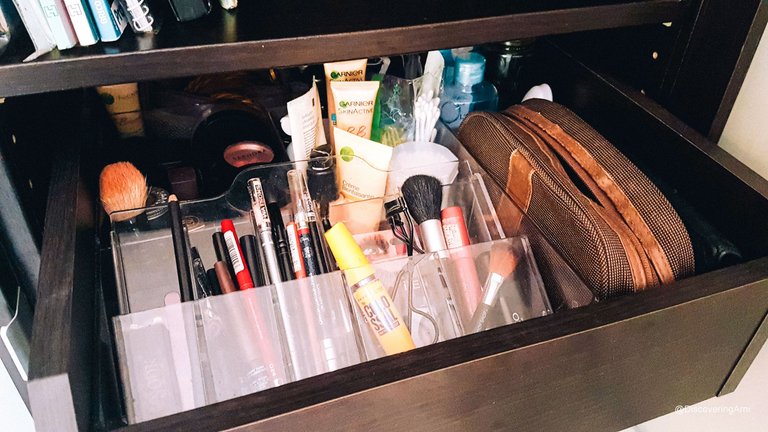 While Kathy embraced her natural self, I grew up unsure of myself. I was surrounded by peers and relatives that constantly criticized anything that didn't fall within their standards.
The desire to please and conform makes one gullible to beauty ads triggering an impulse to buy the promises of making us beautiful. Learning to apply makeup was fun. However, the dependence on covering up made me uncomfortable to step outside especially in the glamorous sandpit without makeup. I felt naked and incomplete.
Life has a way of balancing things. When I returned to the Philippines, the harsh tropical climate discouraged the laborious way I applied makeup while living in the Middle East. The laid-back lifestyle in the countryside made it unnecessary.
I slowly went through the un-making process and purging while our 20-foot container of possessions diminished.
The personal care and skincare routine automatically changed for me and our entire family as well.
A Minimalistic Skincare Routine
An allure to being bare-faced also known as "skinimalism". I was smitten by the idea of naturally healthy skin with simple skincare.
Tip # 1: Find skincare products that work well with your skin.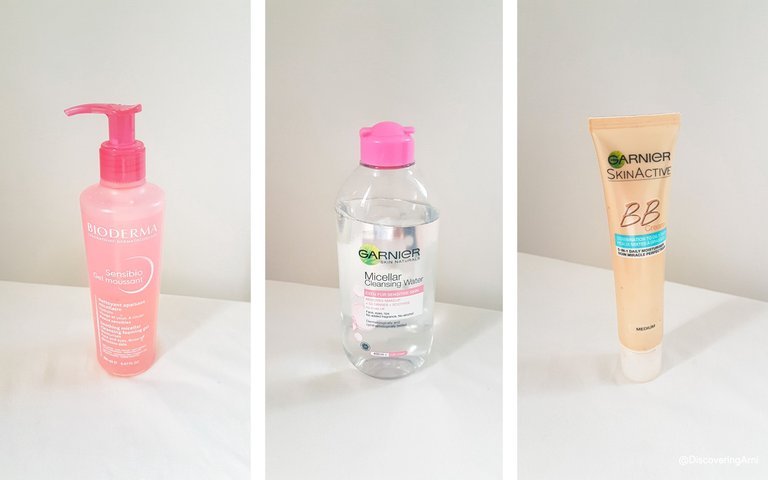 Tip # 2: Buy High-Quality Products that offer long-lasting effects
I discovered Bioderma in a pharmacy while briefly living in France. I have sensitive skin. I had been using a brand called Celeteque when I moved to the Philippines. It was a bit tricky to find affordable but dermatologically approved products, moreover, I am also against anything branded 'whitening' which is rather popular in South East Asia. I recently found this Bioderma facial wash which calms sensitive skin and it's worth every penny.
Tip # 3: Use multi-functional products
The BB Cream became my daily replacement for foundation and make-up since it also has sun protection. The color also matches my natural skin tone and offers a seamless bare-faced look. The cream comes in various shades but it is however not available in the Philippines so I habitually purchase tubes during overseas travels.
I gave up using heavy moisturizers while living in the Philippines when I watched a clip from celebrity dermatologist, Vicki Belo when she stated that the only time we should use moisturizers is when traveling to a cold country. She recommended hydrating and exfoliating our skin instead Having said that a once-a-month trip to a trusted facialist has been a constant.
The micellar cleansing water serves as a mild toner to remove the BB Cream or makeup after an event.
---
Simplified Skincare Morning and Evening Routine
Step 1: Wash face with facial wash
Step 2 (Morning Only): Apply BB Cream
Step 2 (Evening Only): With cotton pads, apply micellar water to the skin
---
Simplified Personal Care
After a quickie skincare routine in the evening, I apply this mild lip balm called Mentholatum Lip Pure I found in Watsons when the AC is turned on and this body lotion that had been with me since Dubai days. I refuse to buy a new one until I finish it.
Instead of eyeliners when going out, I put on mascara whenever I want to appear more put together.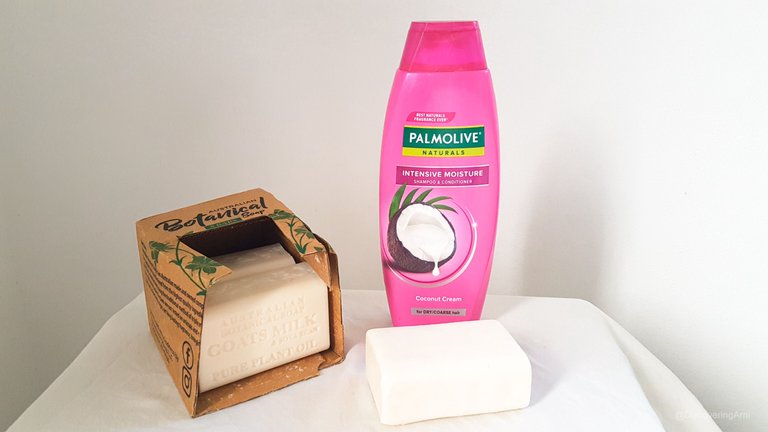 Tip #4: Avoid Multiple Products of the Same Type in the Bathroom
That's it. Shampoo and Soap that our entire family use. We prefer shower gels but since a friend gave us this lovely smelling botanical soap, we won't be purchasing shower gels until we finish these soap bars.
Skinimalism as a Daily Makeup Routine
Our beauty habits had been altered by the pandemic so I'm sure you have your version of minimal daily makeup. My "Skinimalism" Daily Skincare Grooming Routine would be BB Cream, Mascara, and Lip Balm.
Simplified Minimal Make-up Routine for Special Events
Quality over quantity. I have purged my make-up since and have kept these for special occasions
Tools:
High quality pressed foundation
Liquid Foundation
Skin Tone Matching Concealer
Bronzer
Eye Shadow Palettes
Highlighter
Eyebrow Powder and Brush
Mascara and Eyelash Curler
Blush and Brush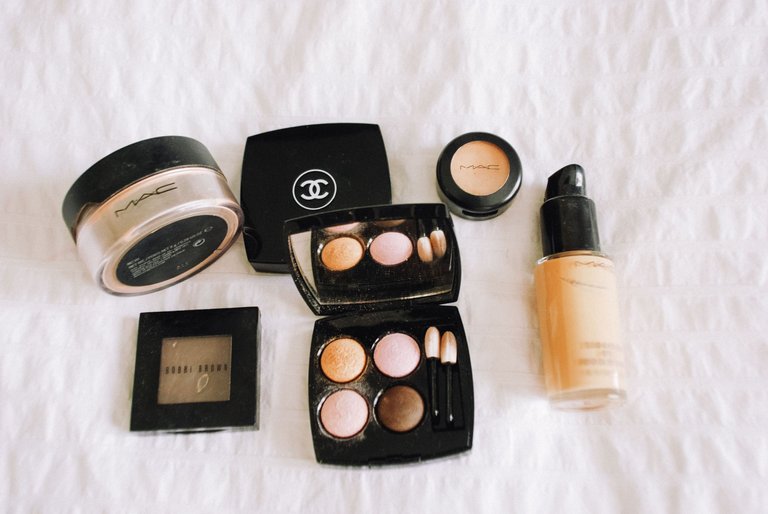 Special Event 8- Step Minimalist Make up Routine
Step 1: Cleanse skin
Step 2: Optional: Use Liquid foundation and liquid concealer (at night only) otherwise skip to Step 3
Step 3: Apply Pressed Powder Foundation evenly
Step 4: Apply blush with a brush to the cheekbones and bronzer to contour the face
Step 5: Apply Eyebrow powder with an eyebrow brush and eye color
Step 6: Curl eyelash 5 times and apply mascara
Step 7: Apply highlighter for a supple look
Step 8: Finish with a red or subtle toned lipstick
This makeup routine is reserved on those days or nights of dolling up.
The benefits to simplifying are enormous when it comes to budget and de-cluttering. The simplicity of the process gains more time with less effort yet full attention to one's health and well-being.
Ultimately to simply be our best selves, the goal for a simplified beauty routine is to achieve an effortless, minimal, timeless, clean, fresh and glowing look, ideally with less.
This is my entry for #KISS Week 6 (Keep It Simple & Smart) Option 1 Topic: What is your minimalist daily regime for morning & bedtime? Benefits of your regime? I am tagging @noopu and @laviesm to join the fun writing topics.
Thank you for reading!
How did you find the beauty regime that works best for you?
Which multi-functional product do you fondly use and recommend?
Image cover edited with Canva
---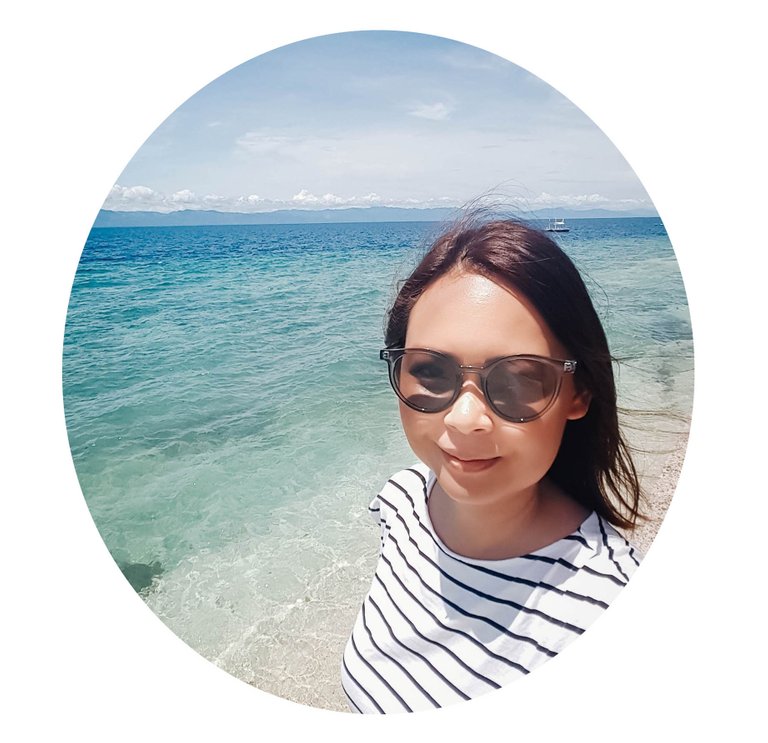 "I am an old soul who simply loves coffee, who finds joy and beauty in both tangible and the unseen."
Curiosity and imagination lead to unexpected experiences. Interested in Nature, Places, Roads Less Traveled, Minimalism, Authentic Living, Anything French, and International Cuisine. Feel free to follow her, re-blog, and upvote if you enjoy her content.