Greetings to dearest community on the Hive blockchain!
I doubt that anybody missed me. Did anyone even noticed that I am missing?
A very long month is behind me and if you told me a couple of years ago that I will hardly wait to see my computer I would burst out laughing.
My overnight disappearance is justified by a last minute call with a great job offer. To keep this short, I spent a month on a small island within the Kornati national park renovating a restaurant complex. It's important to note that restaurant is the only facility on the entire island and that the rest of the island is unapproachable.
The restaurant is open during the charter season and needed to be visually refreshed. In addition, we did some upgrades and modifications.
All of this would be great if the rest of the team didn't look at weed as a drug. Simplified, weed is drug and stoners are junkies and they are blamed for all evil on planet Earth (or flat Earth, depends what type of Earth you live on). After statements how terrible drugs are they would, without any shame, regularly every fucking day, without single day missed, lap up alcohol from the time we stop working until they collapse and fall asleep.
But literally they where drinking until head hits the table.
It was sad, but also fun in a one way to observe the total opposites of me. Amount of money I earned was brutal so I had no second thoughts and in a few days I adopted. No, I didn't start drinking if that is what YOU think. I only learned to keep my lips sealed and not to join any conversations hat are not connected with work. First day I was naïve and asked who would like to debate with me positive and negative sides of weed and alcohol. I am not so sure that anyone know what debate means because they all started yelling at same time how can I even think that alcohol is no good, and what kind of man doesn't drink!? I almost flew out with "and slap a wife if dinner is cold" but I didn't, instead I sealed my lips for a month.
If I have to choose I would rather live with heroin addict then with alcoholics.
At least with junkies I have some common topics to talk about.
Thing is that I missed the weed, a lot!!!
Missed WeedCash also, but first thing that I did yesterday (after kissing a girl and playing with a dog, of course) was rolling two mega joints. First one knocked me so hard that second one survived till today. Is there anything better than scrolling through WeedCash, with mega spliff in hand and reading a month of great contents?
Of course that there is but today for me that is only thing that I wanna do!
Hat off for all those posts!
It's a pleasure to read them but it is also a pleasure just to look at all those beautiful photos. Especially after few hits when letters suddenly become blurred.

Conclusion is that I am back home and there are so many updates that I need to publish.
Those who didn't noticed my absence will most definitely notice that I am here now. Are you getting a picture how many posts I have to publish?
Lets start easy with update of my existing plants.
---
Girlfriend took a good care with existing ones and she also did transplanting of sprouted seeds that I left to germinate. Quick flashback! I had three plants, one female, one male and smallest one was debatable (for me). To shorten a story, HappyFrog and Canna-curate would win in a debate. Smallest one was also dude!
Unfortunately I have no recent photos of those two because they were smashed on the balcony during a short and brutal hailstorm while no one was home. They certainly didn't deserved that kind of end, but they where dudes so its much easier to handle. Now I have one lady and after not so delightful fillings that I had, now I must admit that I am falling in love with her. Was thinking to give her a name and I am open for suggestions!? She is a bit thin but after turbulent life she had so far thin looks good on her. While I was gone she grow a lot and, what meters the most to me, flowers are bigger, fatter and stickier every day. Smell is also great, in fact my whole living room smell's perfectly, thanks to her. My girl helped her to carry weight of growing buds on her thin body and she came with interesting solution.
Transplant of sprouted seeds that Loona sent to me deserves special post. From now I will post separately updates for lady Jane, and grow diary for newcomers.
I am done writing for today.
Enjoy photos without any more text!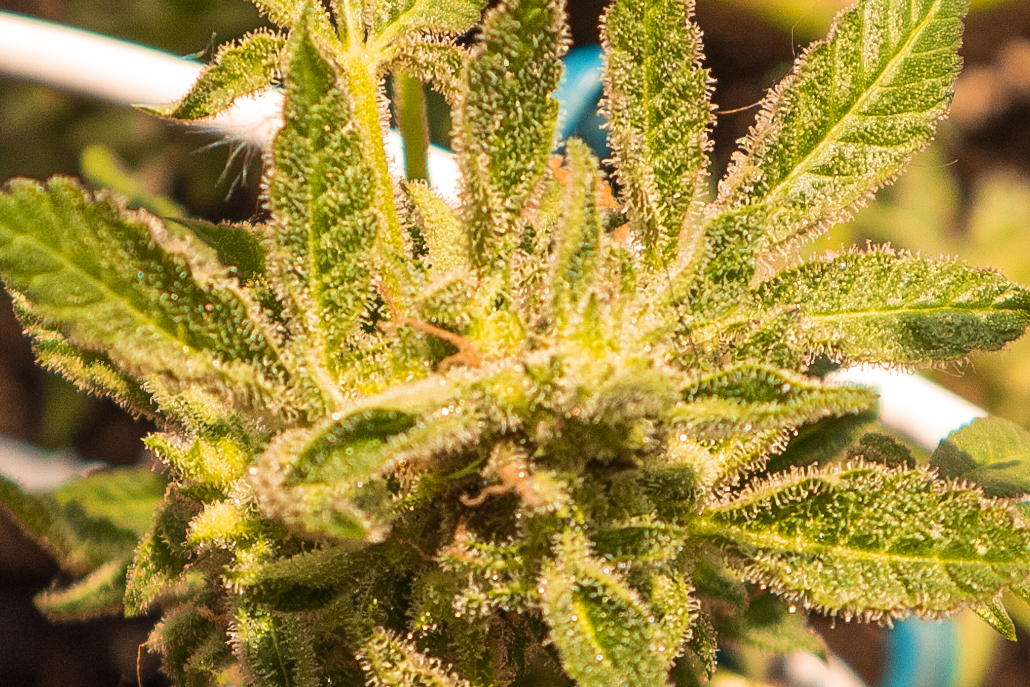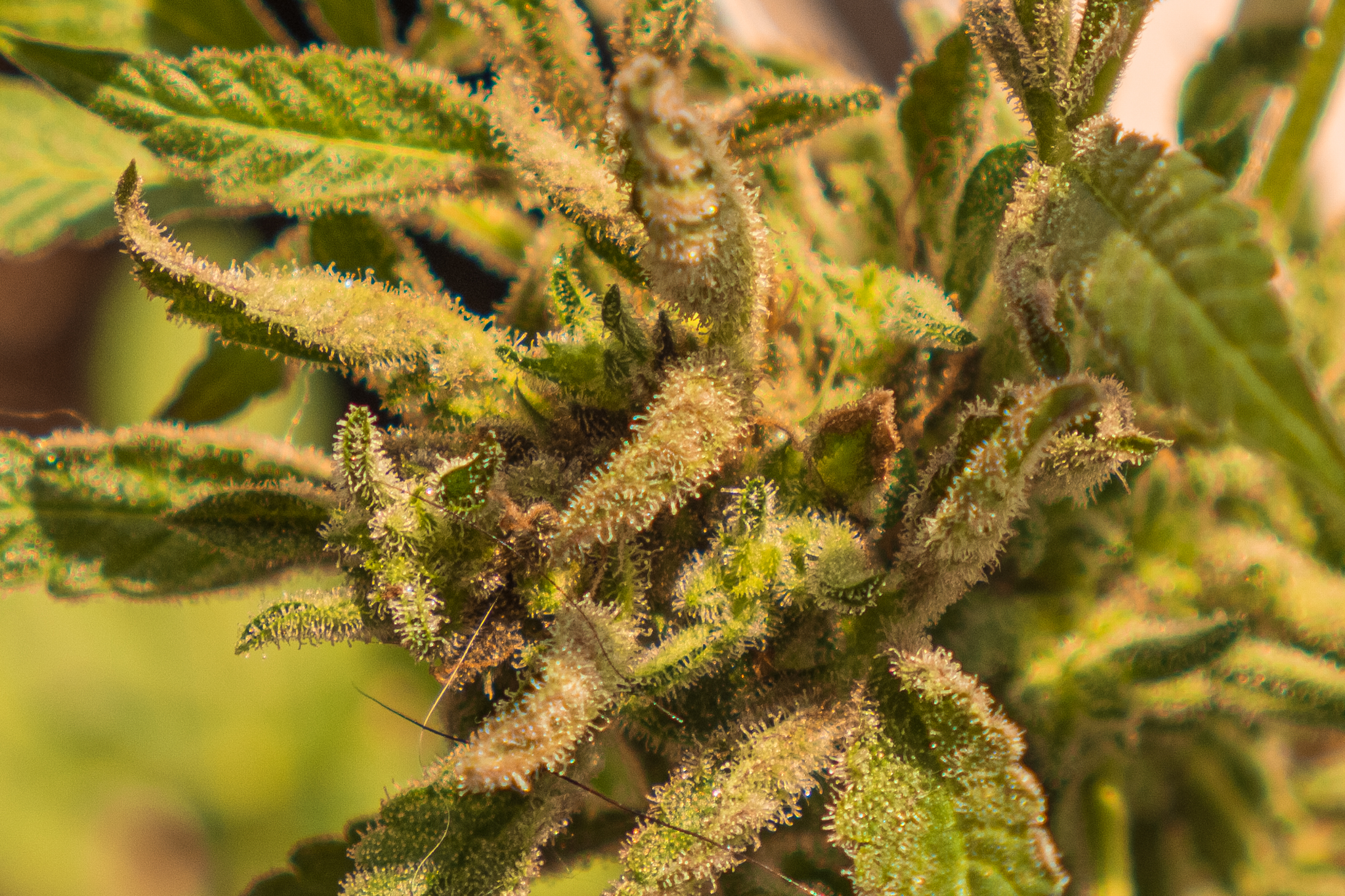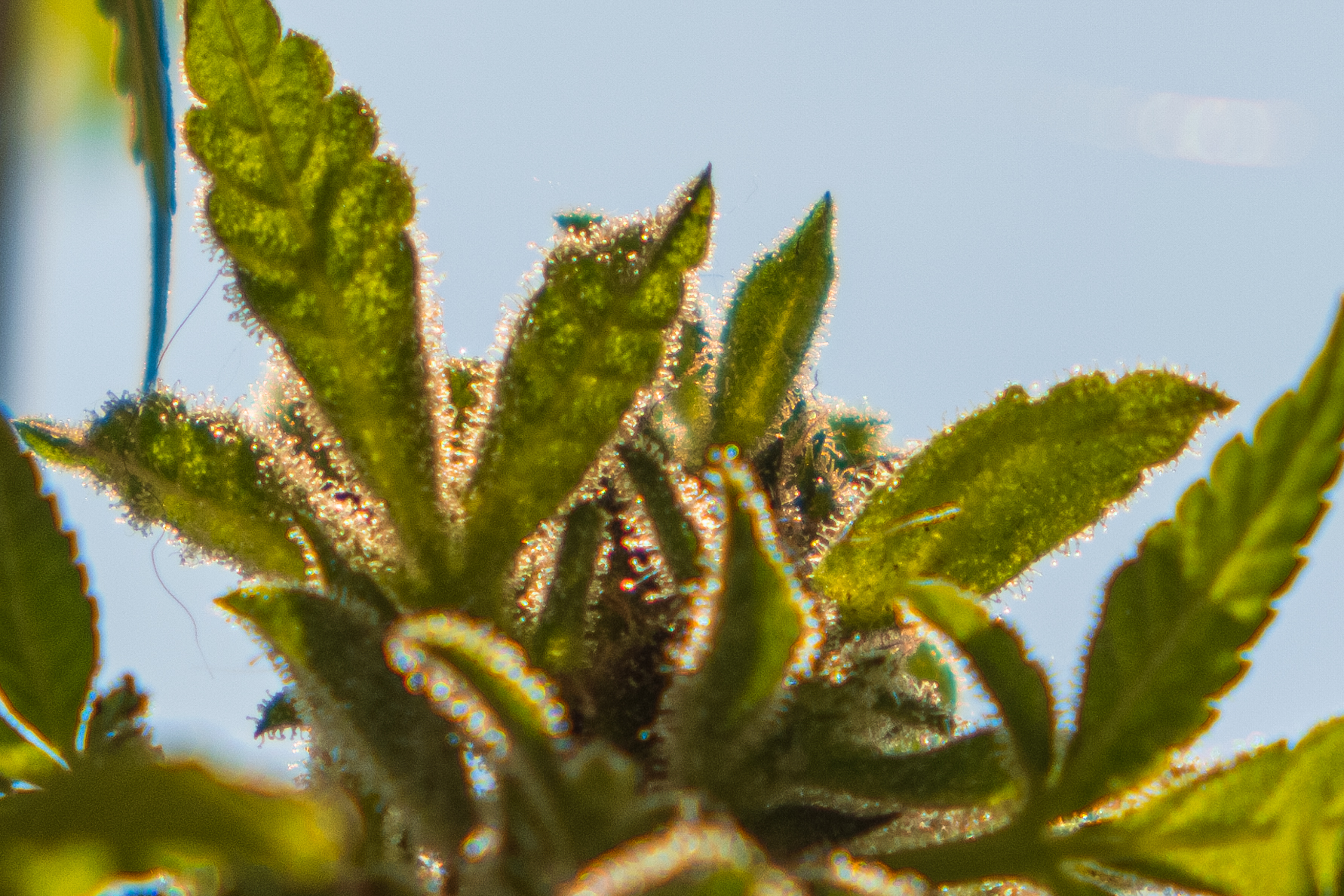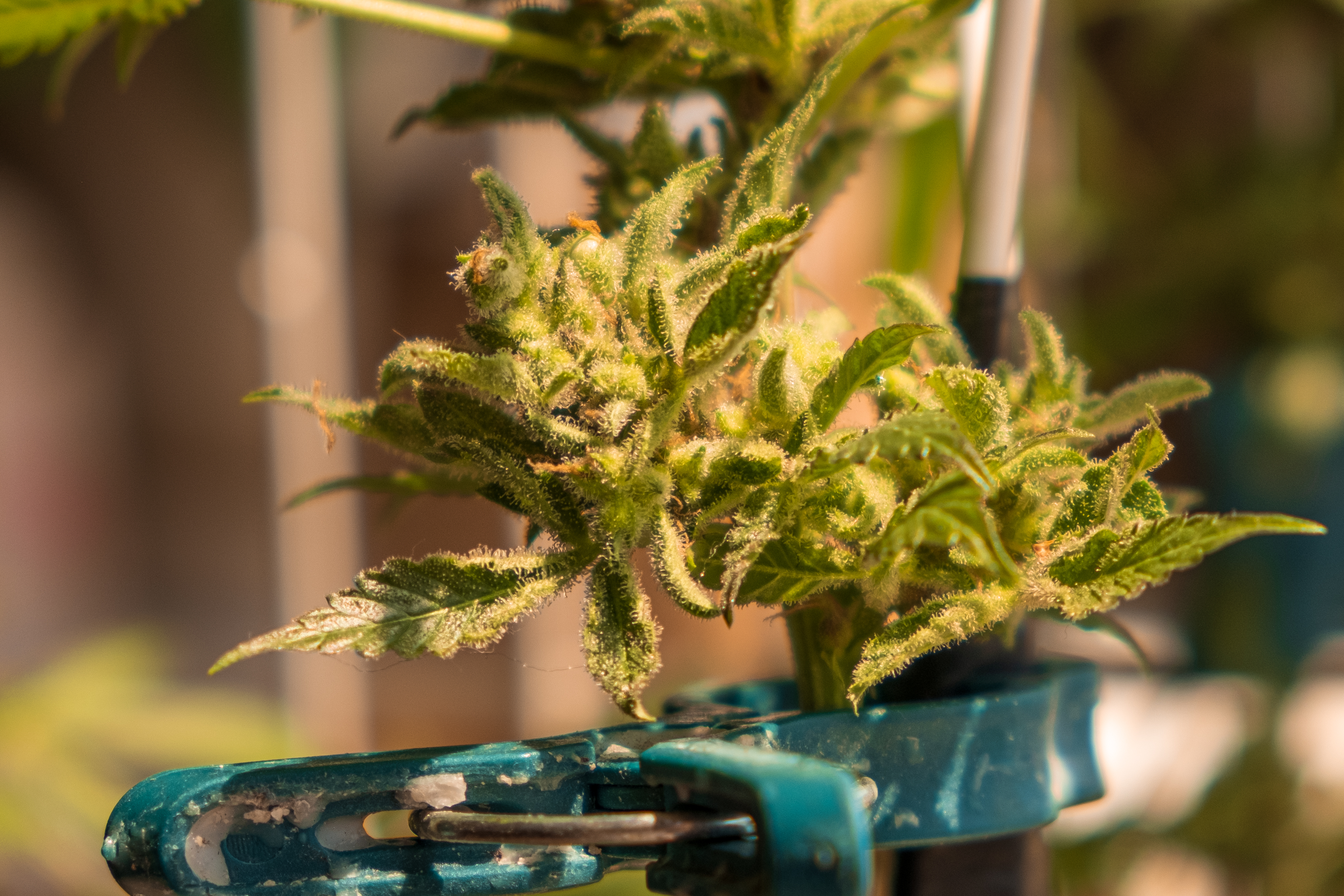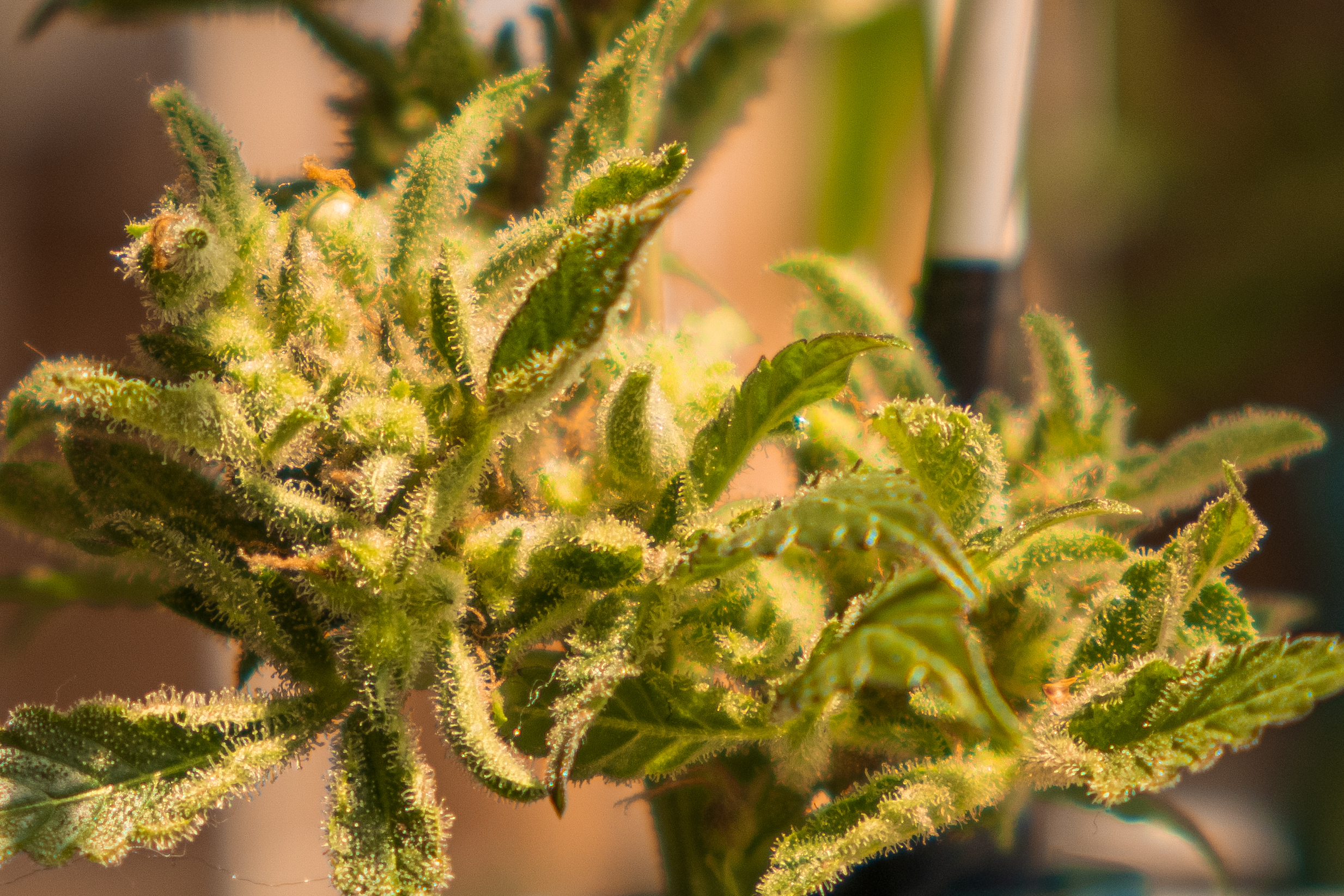 I know that lot of time passed from then but still
💚💚💚Happy 4:20 my dear stoners!💚💚💚
See you soon


STAY HIGH 😮‍💨
This time photos are taken by friend with professional Fuji camera. Please comment if you see differences in photos taken with smartphone and this ones.