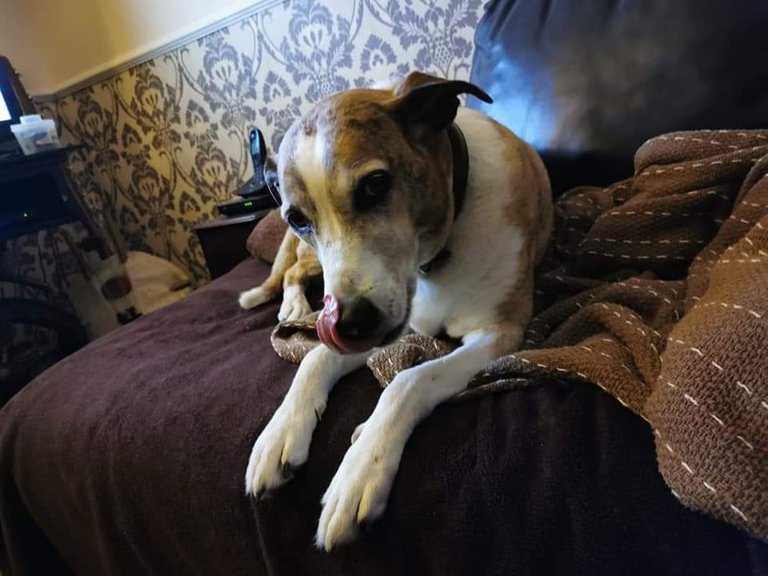 For most of our 42 years of marriage, my wife and I have had a dog, three in all. Two of them were a huge part of our family when our children were growing up, the last one, Khan, was around to see our grandchildren. Looking after a dog is a huge commitment in both time and money. They quickly become a part of the family.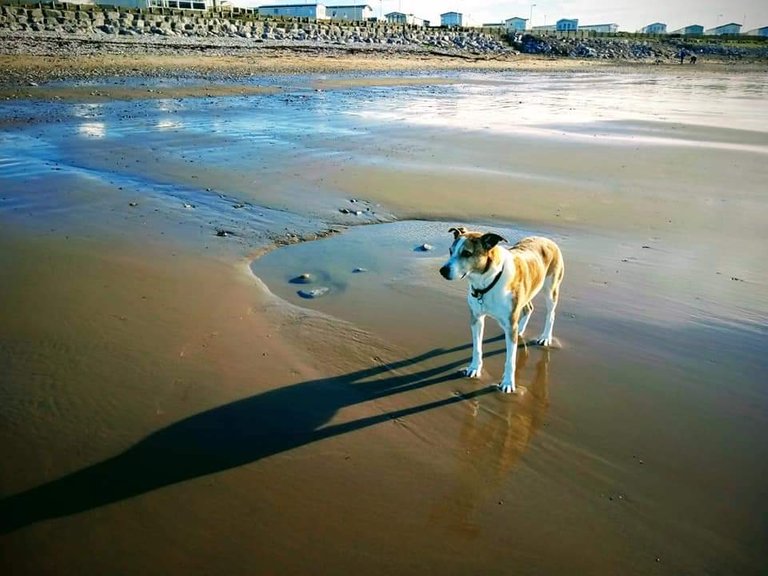 As far as I'm concerned having a dog makes a home. I loved coming home knowing that my dog would always be there to greet me and even seemed to know if I was sad. Yes, there are negative things about having a dog in your family. They tend not to respect nice furniture, they will occasionally steal food if given half the chance, they have to be walked a couple of times a day no matter what the weather or the season, but when all things are considered I think the advantages outweigh the disadvantages.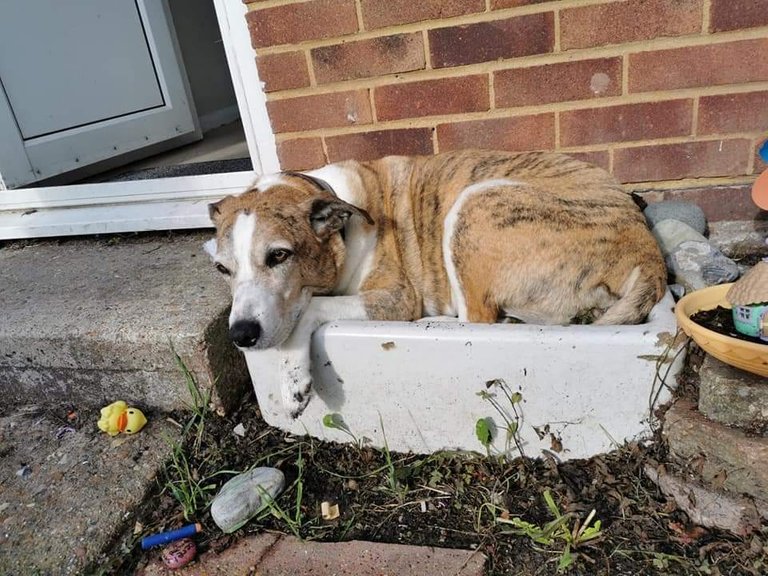 However there is one responsibility that comes with owning a dog that I find hard to bear. Unfortunately it is quite rare for dogs to just go to sleep and quietly die. It is nearly always the case that it's down to its family to make the decision to end its life. And if you love your dog it's one of the hardest things to do.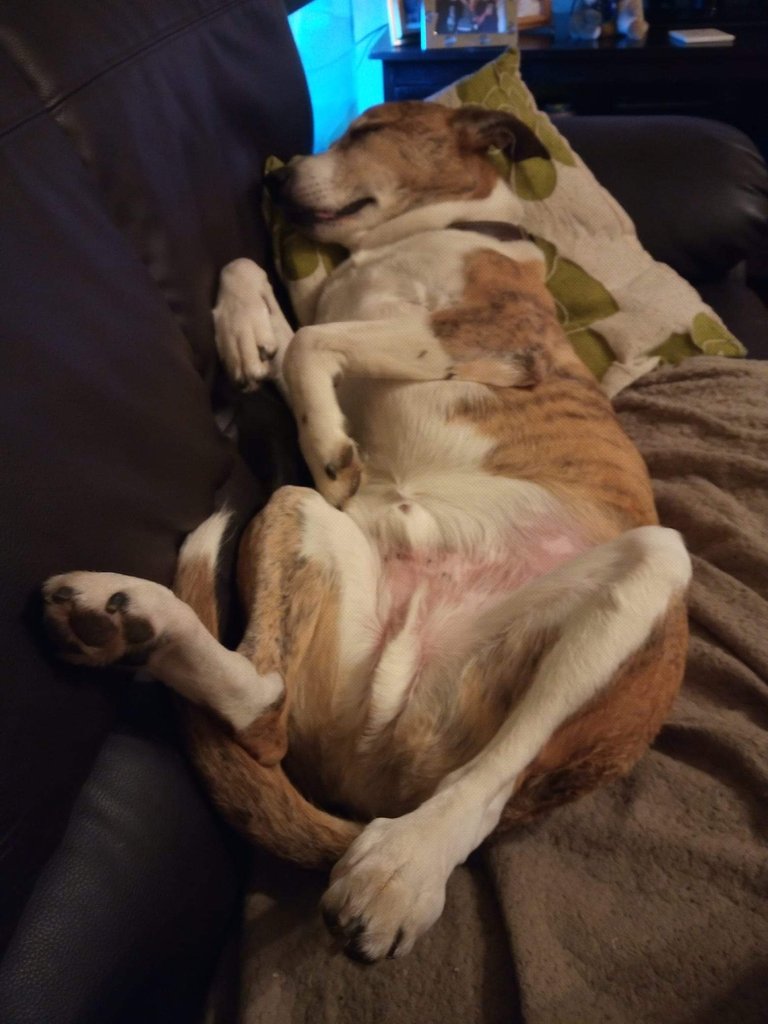 I recently had to make that horrible decision for my dog Khan.
We got Khan when he was 2 years old from a rescue centre. He had already been rehomed twice so it is possible that he may have been put to sleep if we hadn't taken him on.
He was originally called Grainger but we thought his stripes made him look like a tiger so we named him Khan after Shere Khan from the Jungle Book. He was strong, fast and a real handful when we first got him. He also thought he was a lap dog even though he was the size of a labrador. He could be very gentle and I soon had him trained to walk alongside my mobility scooter allowing me to take him for long walks to use up some of his energy.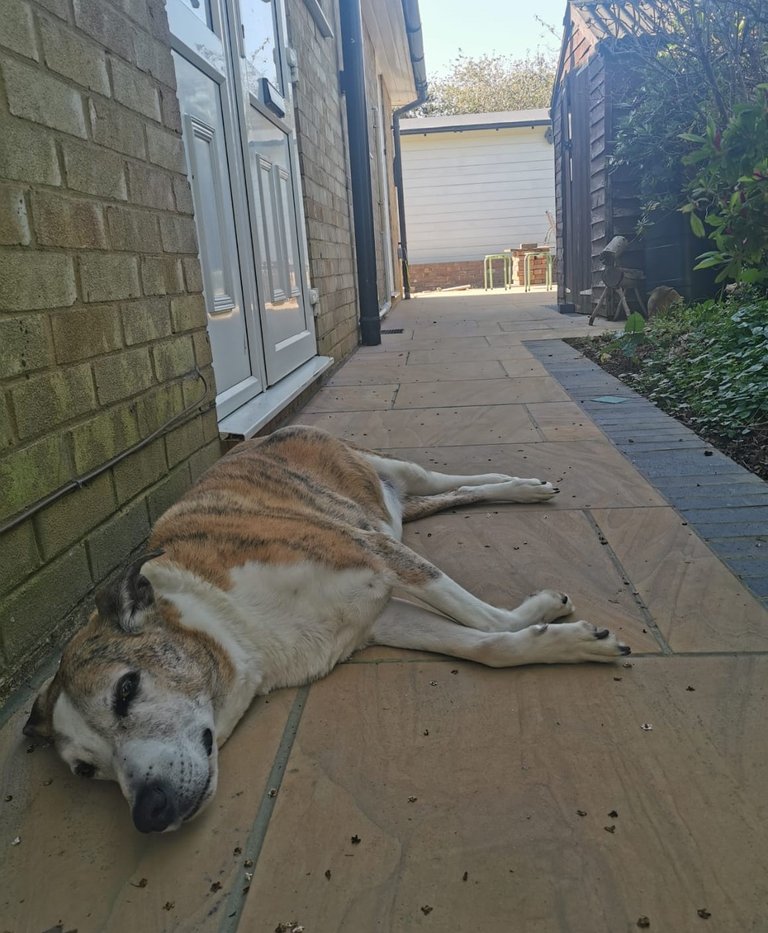 Sadly he developed a large lump in 2020 when he was 12 years old. The veterinary surgeon thought it was likely just a fatty lump, and we didn't feel it was fair to put him through surgery at his age. Anyway, over the course of the next couple of years the lump grew and others appeared, but Khan was happy enough. But about June this year we noticed he wasn't doing as well, but he wasn't in any pain. However in early September it became obvious that he was struggling to settle at night because of the lump so we had to make the horrible decision to have him put to sleep.
My wife and I were with him at the end. He passed away peacefully, but it was very upsetting watching him pass go. I know people who don't have pets might think he was just a dog. But anyone who has pets know that they become much more than that.
Khan had been faithful to me. He kept me company while my wife was out at work which was so important to me while I was grieving the loss of our son. It's been a month and I still miss his company. I still expect him to be hovering around me when I'm eating waiting for scraps.
Part of me wants to get another dog but the thought of having to go through that final act again is too much to think about. I also have to think about the cost and my age. But no doubt some time in the near future we will succumb to the desire of having another dog to share our home with.
Rest in peace old friend; we will never forget you