When I offered 500 HIVE to anyone willing to ship me some Ivermectin tablets, I was happy to over-pay to get what I wanted quickly and smoothly. We hear all the time how "you can get ANYTHING on the internet, especially if you pay with crypto!" but I've found that's not exactly true. I can't even get a common, cheap, legal medication! I've been actively trying for 2 months now, every way I know how, and I am still no closer. I've given 15 years (one third) of my life to creating free content to help others, been credited with changing and saving lives, given tens of thousands of dollars to help Venezuelans and other people I met on the blockchain, never charged for my content, and after more than 4 years of full time posting, never withdrawn or spent a single cent I've earned here on Hive. Now, for the first time, I need a favour in return. Just an hour of someone's time and one box of medicine. If they do that for me, I will happily give them 1000 HIVE to show my gratitude.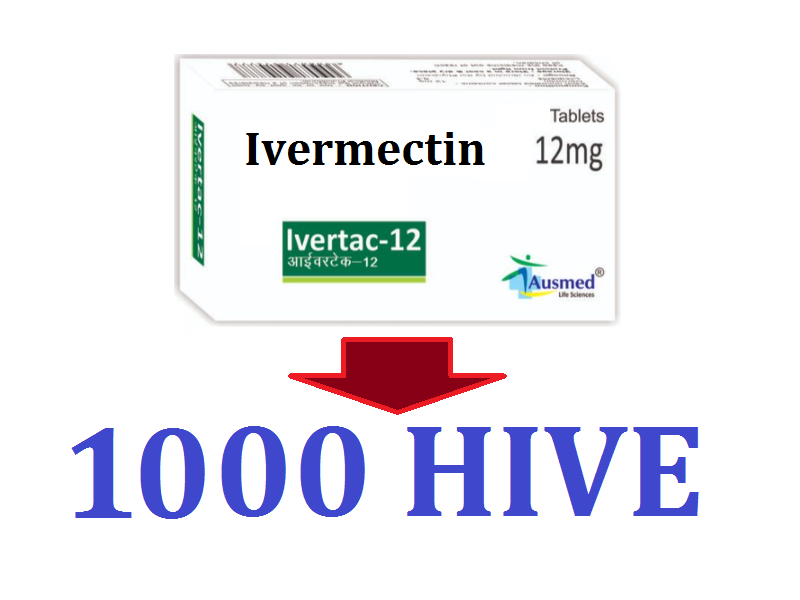 What I want:
720mg of Ivermectin tablets (ie: 60x 12mg)
postage/shipping to BC Canada
The reward:
1000 HIVE sent from my account to yours
I don't care if you're from Mexico, Venezuela, USA, Sweden, or right here in my town. I don't care if you pay $200 or $2 for the tablets. I don't care if you make a massive profit, and I don't care if I could have done this much cheaper. This is how I'm doing it. If you don't like it, I'm not pressuring you to be involved.
I will make arrangements with you by email ([email protected]) - send me your proposal and I'll get back to you. For example, 'I can ship 120x 6mg tablets in a small bubble mailer via Nigerian Post airmail on Monday', or whatever. The first person to satisfy my requirements will be confirmed, and given my shipping address. We can keep in contact via email. When the Ivermectin arrives safely I will send 1000 HIVE to your account, and do another post about it. Your details (other than your Hive name) will remain private. Let me know if you would like an advance to cover expenses.
---
As I said last time, I have suffered from symptoms of "long Covid" since I recovered in April 2020. For example, unexplained bouts of shortness of breath, even at rest. Other symptoms that match those of "long Covid" have been present for 5 years, as I have an undiagnosed neurological condition. These symptoms include fatigue, nerve pain, unwanted movements, brain fog, and more. I'm already doing everything else I can for my health. Ivermectin has been shown effective against "long Covid", as well as other conditions caused by parasites, viruses, bacteria, etc. Since it can't hurt me, and might fix me, I'm going to try it. Millions of other Canadians and Americans are doing so, many with great results. It's my turn! And I'm going to keep a few doses on hand for my family. Also, a portion of the Ivermectin will be gifted to someone who - like me - can't get it in Canada.
India created Delta variant with vaccines, then destroyed it with Ivermectin: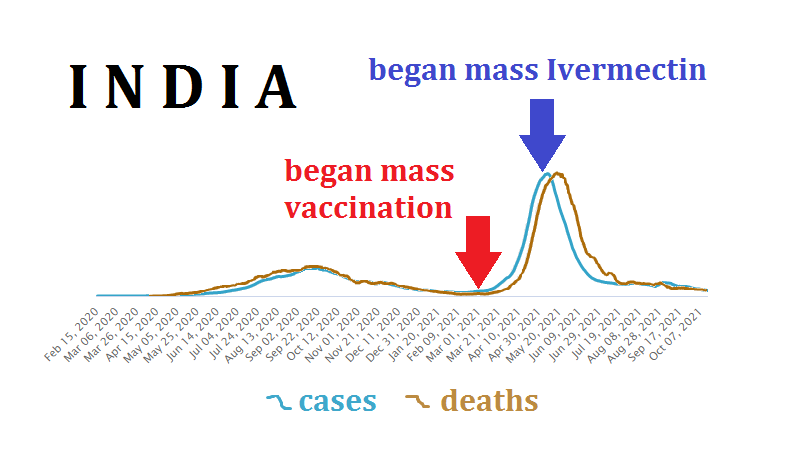 But I don't need you to agree with me about Ivermectin. I just need you to do me a favour!
For those who are interested, please email me now. The first to make a suitable suggestion will get the contract. Thank you.
Know somebody from Central or South America who wants to make more in an hour than they normally make in a month? They have inexpensive Ivermectin available on every block. Please tell them about this post! Maybe they'll split the bounty with you.
My gratitude to the Hive blockchain for making this possible.
DRutter