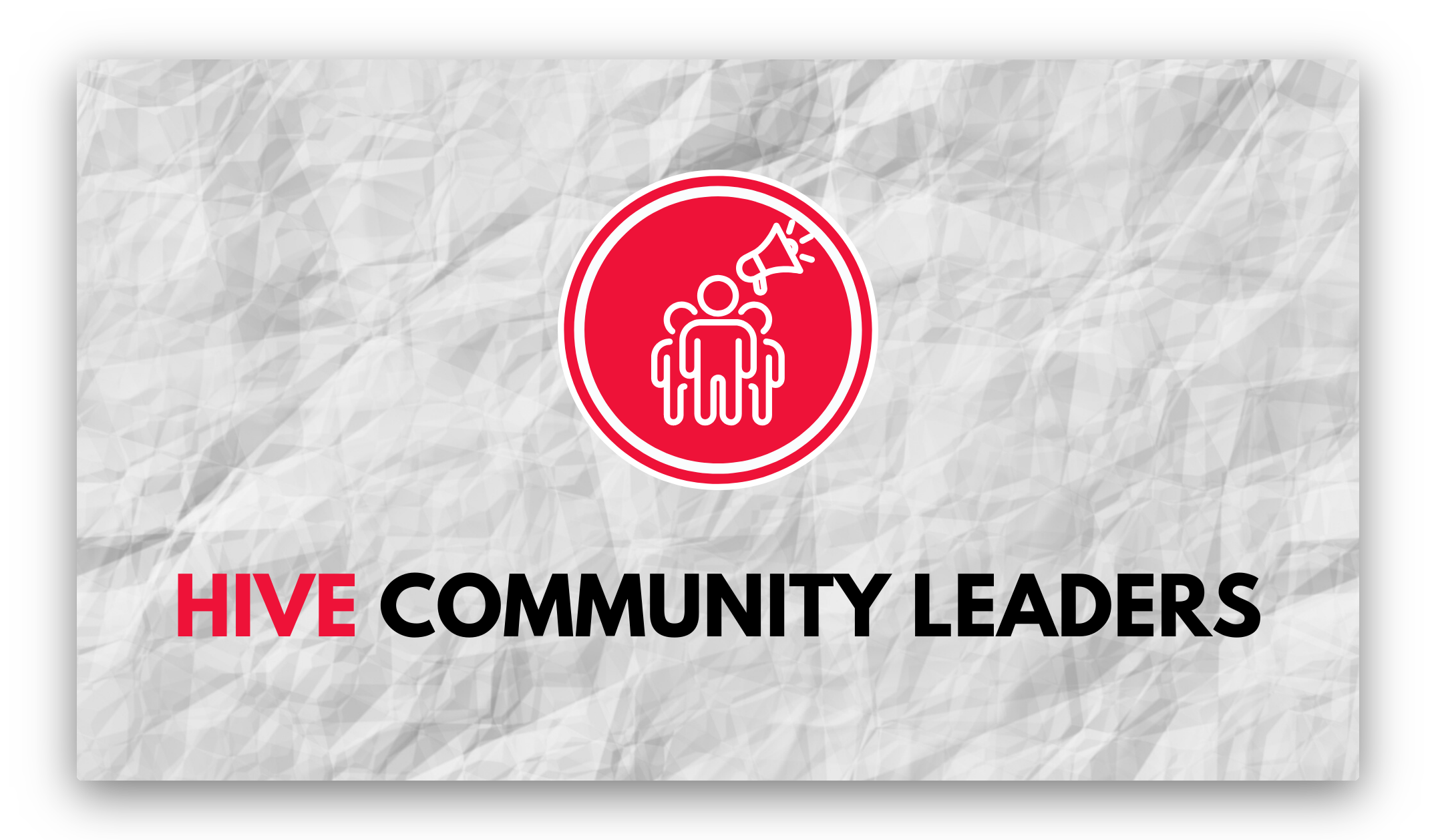 Welcome to Hive Community Leaders
3Speak and State of the Dapps are working together to support HIVE's growth with Hive Community Leaders. It is a voluntary group of HIVE users which forms a worldwide network that rewards and supports voluntaryists who are actively promoting and growing the HIVE community, as well as, supporting those who are helping to build the ecosystem in their respective countries.
Each country will have a community and a presence on twitter. Hive Community Leaders will work in collaboration with or even manage the communities and twitter accounts set up for individual hive counties. You can read more information on the #mycountryinitiative HERE.
Our Goals
Our major goal is to get the word out. Word about HIVE, its projects and communities should reach far and wide out in the world. This place is growing very fast in terms of developmental activities. The coin is getting listed on various exchanges as compared to STEEM. With collaborative effort of HIVE users and Community Leaders, we hope to achieve the following:
Promote HIVE among the masses and help onboard new users.

Leverage the HIVE blockchain to reward valuable, voluntary promotional work where the hive community leaders themselves are able to direct HIVE rewards.

Set up an international network of trusted Hive Community Leaders, providing structure to Hive promotional initiatives and ensuring that quality promotional work is recognized.

Publicize your promotional activities and events while finding willing supporters to come and help you.

Provide essential tools and resources to help make it simple to promote HIVE and other Projects/Initiatives.

Provide a chat area for discussion and development of promotional ideas and projects.

Become the go to place for HIVE Whales and Dolphins to propose bounties to the HIVE community for promotional work.

Coordinate & arrange local Hive Meetups & Events. Also, to make sure the possibility of marketing HIVE at local marketing & Blockchain events.
Hive Community Leaders
Hive Community Leaders are respected, trusted and upstanding members of the community who have a proven track record in the execution of highly effective promotional work for the Hive Blockchain. Anyone who is a HIVE user can become a community manager by following a simple application process which will be explained in detail later in this blog.
Responsibilities
Represent hive in a responsible, positive light.
Participate in twitter and online marketing campaigns.
Assist to identify and curate content that helps spread knowledge of and / or information published on hive that has been shared on twitter and other external social media.
Set up meet-ups in major cities in their country.
Attend manager coordination meetings with the group.
Coordinate social media campaigns that help in marketing HIVE to the masses.
Actively get involved in Twitter Madness campaigns in the 3Speak discord.
Show their capability to set up hive meet-ups in their country.
Demonstrate ability to identify high quality content.
Demonstrate ability to coordinate their followers.
Find, curate and submit the best blog from your community once per week to the Hive Community Leader's discord for significant upvote from @starkerz, @threespeak, @theycallmedan and State of the Dapp's official HIVE account.
How To Apply
In order to become a Hive Community Leader the prospective user shall apply by publishing a blog entitled "My Hive Community Leader Application". This blog shall be tagged with #hclapplication and #hivecommunityleader.
The blog shall include the following content as a minimum:
Photos / video of the applicant promoting HIVE or any of these: HIVE DAPPs, Projects or Communities
What leadership skills you bring on the table
Previous promotional experience (if any)
Your story and achievements as a HIVE promoter so far
Your social media achievements in terms of engagement and activity on the Promotional work done especially on Twitter, Facebook & Instagram
Why & How Do you promote HIVE?
What are the reasons you want to become a HIVE Community Manager?
What is your vision for Hive?
Pledge to follow the HIVE Community Manager's Responsibilities and Guidelines outlined above.
Team shall review the applications based on a pre-determined scoring criteria, so that each application is scrutinized as fairly as possible!
Support Us
If you like the goals of Hive Community Leaders, here are a few things you can do to support us:
Thanks To Our Sponsors
Thanks to 3Speak, State of the dapps and @theycallmedan for sponsoring this initiative.
Looking For More Sponsors
Please get in touch in our discord
HERE
or by replying to this blog if you are interested to sponsor or support this initiative.
---