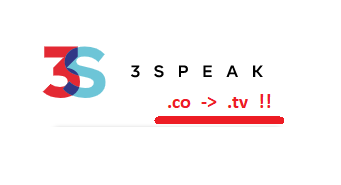 @guiltyparties and @hivewatchers (ie. @spaminator @steemcleaners) marked 3speak.co as a phishing website in one of the APIs that @keys-defender consumes. This was done in order to safeguard users because the .co domain was compromised.
This temporary blacklist will remain in place until the issue is resolved. Please hang in there.
The downvotes were automated and we'll try to remove them afterwards.
---
UPDATE: New posts using the old domain will now not be downvoted.
---
Clarifications from GP:



---
Update/clarification:
Got my 4-day old baby crying in my arms all day so I could not be on top of this.
Recently I gave partial control of my bot to @spaminator @hivewatchers @steemcleaners and they added the 3speak.co link to their blacklist that my bot uses.
If you're marked as a phished account you'll get the auto-replies that warn other users ( example )
If your post or the metadata of your post still uses the 3speak.co domain you'll get the auto-reply that warns other users about the compromised domain ( example )
Please reach out to the admins of their discord server so that they can decide whether to remove you from @spaminator's list of phished accounts:

---
Update:
Changes that I just released:
From now on the bot will check if the phished account message contains a link before replying (still risky because the attacker could just post a link like "new airdrop, visit: t.ly/air9" and users could copy and paste it)
Added workaround for metadata issue
Take care, kd
——-
Update - from hivewatchers discord: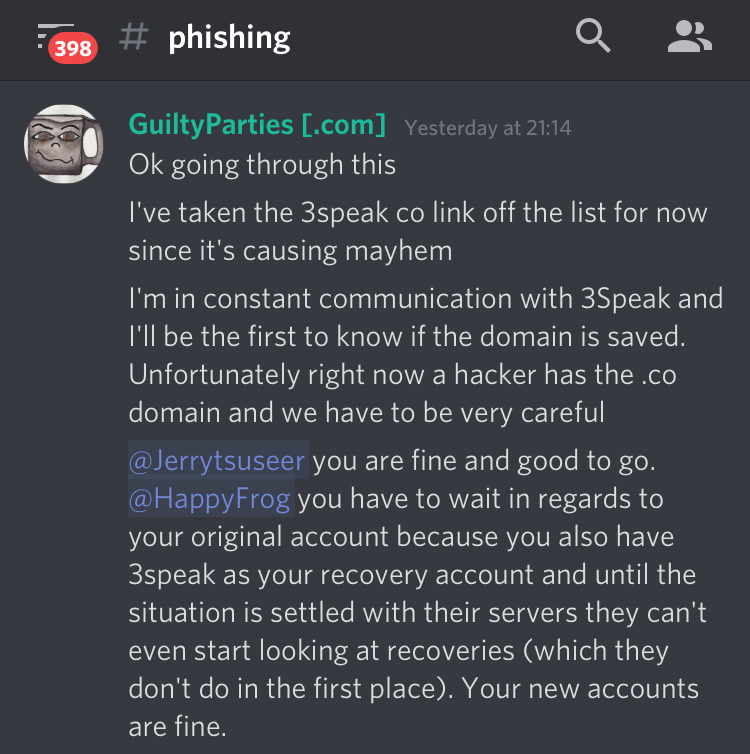 ---
Final update: the issue seems now resolved and the domain has been restored -> https://peakd.com/threespeak/@threespeak/important-announcement-we-have-control-of-all-top-level-domains-including-3speakco