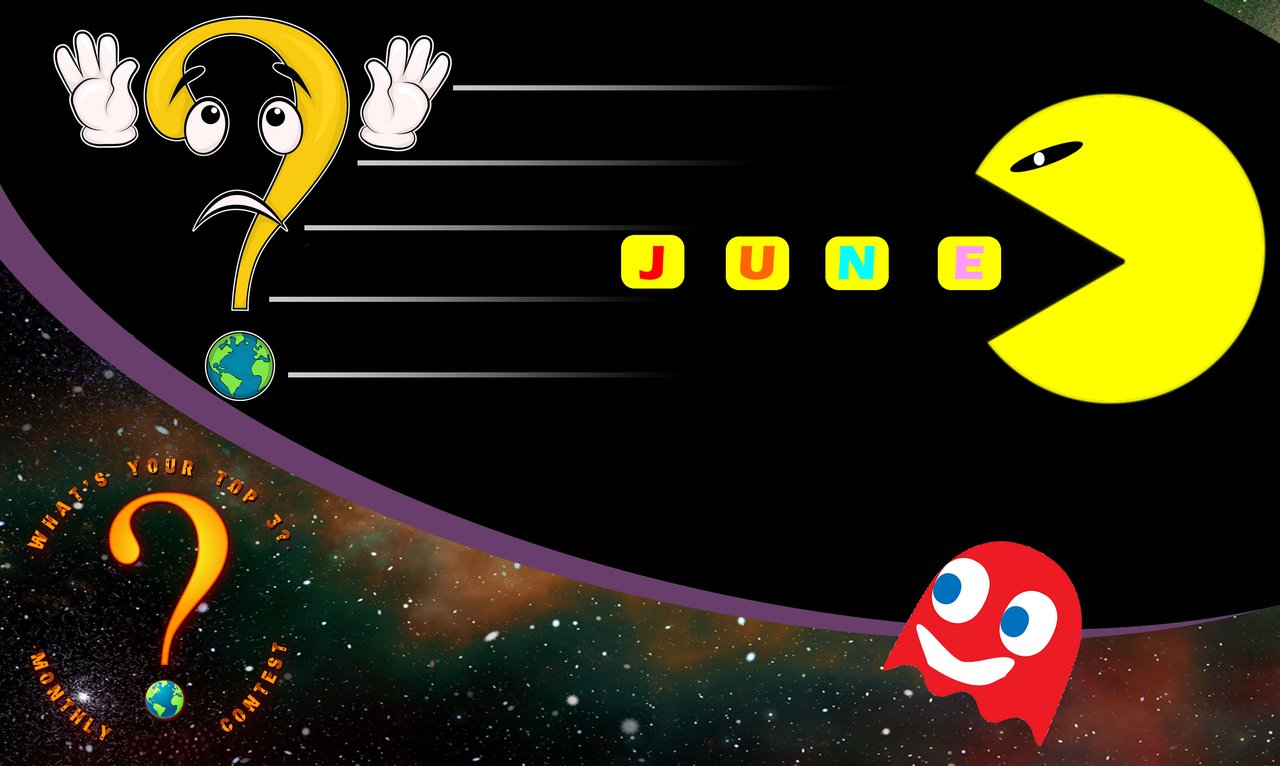 GAMES!!!!!
Oh, how I like games. This is a tough one to choose because just like many of you, my gaming started with Nintendo! I use to start collecting consoles and games, from Atari to Sega Genesis, everything I could get my hands on in between but consoles started getting expensive and the old consoles were just getting dusty, so I sold them.
Fun fact: My step brother once held the Guiness world record for the amount of games owned and yes he played them all.
https://www.guinnessworldrecords.com/world-records/largest-collection-of-playable-gaming-systems/
If you go on that link, you will see he had 572 items that include games and consoles. I remember he called me once without hearing from him in a long time almost freaking out and arguing with me thinking he lent me a game I never heard of. He did the same with a few others. He was trying to hold the record strong but he didn't in the end for various reasons like starting a family for one. I know his collection grew since then he also hasn't bugged me about that one game.
GAAAAAAWD, this is so hard to chose my top 3! The categories of games I played are all over the map; from computer games like The Sims to console games like racing, first person shooters, to even the weirdest game ever on PS3, Catherine... It's about goats and sin and lust. Not lust on goats. Look it up, I know you will be thinking about this one for a while.
NUMBER ONE!
With trying to categorize in order to find what my top 3 are, I give you one from my childhood.
There are so many good games I played, like Silent Hill and Resident Evil but there's one that really kicked started my gamehood when I was a kid and that was Sonic the Hedgehog.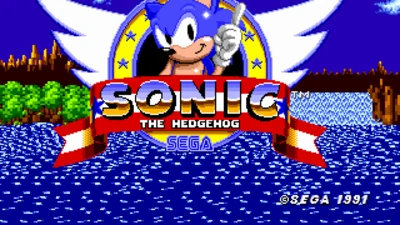 This game is what got me to become possessive over my things. I never had much as a kid, my mother was a single mom until she remarried later on, so life was tight for us. One day she showed up with a Sega Genesis and a sonic game. This was huge! I cherished that game and console so much that when my sister tried to play it without asking, oh boy, I would scream at her, flail my arms and try everything to get her out of my room. MY GAME! No touch!
My Sonic games collection grew and I finished everyone of the ones I had. I really enjoyed the twist with the Knuckles game where the top flipped open and you could put in another Sonic game so you could play it with Knuckles. It was like a whole new world since I was able to climb walls and find secret coin boxes.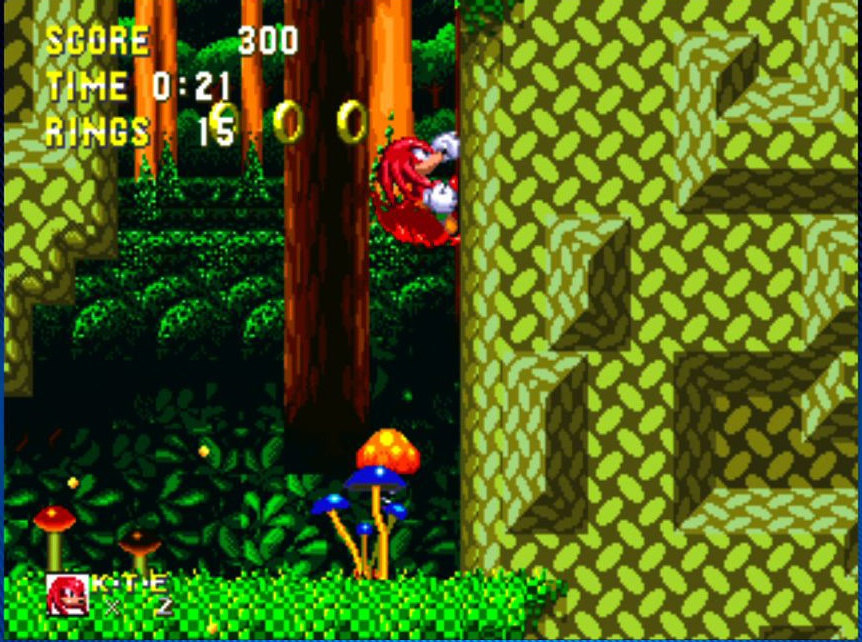 NUMBER TWO
Fast forward to my late teen years, at this point I still had my Sega, Atari and Nintendo 64. I enjoyed my 64 for a long time and there were many good games on there. It was the first console that gave me my first "scary" game...In which I can't remember what it was anymore.
At this time I had moved to a new place and made new friends. I was 17 years old when I had my first birthday party (not counting baby toddler parties. I can't remember those days and no pictures to show for). When my friends found out I hadn't had a birthday party, they held one for me at one of their houses where I was fed wonderful cheese cake and we had lots of fun. I stayed over night at my friends place and she asked me if I wanted to play Playstation. It was the first time I got to play and woah what a cool console. When she found out that I enjoyed gaming so much (by staying up late to play) she just gave me her console and a game. Very, very generous of her.
The game was Final Fantasy 9. Another game that changed my game play forever. I cannot tell you how many times I played this game over and over again!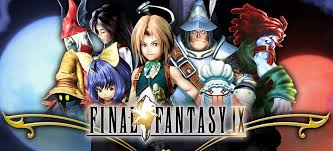 First time I have ever seen an RPG fantasy game with such a story and the graphics were amazing, the story was amazing, and I know people would argue to say that FF7 is the better one, but for me this one had a whole knew meaning and was the first of the Final Fantasies I've played. Just don't tell my old high school teachers that I stayed up all night playing this game as I had better "excuses" to sleep in class.
Number three
The hard one because it is the last one. Fast forward to recent years to the games of today where I only own an Xbox One and Playstation 3 and where my memory has begun to lack and so I can't remember all the good games I played. Of course this one I have to add a fun creepy game as it wouldn't be a post from me if I didn't.
I haven't had a chance to play all the scary games that I wanted as games today are like $50 minimum and the really good games are in the $80's. So, going in for scary factor I am going with.....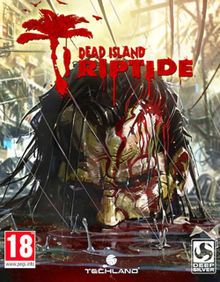 Dead Island Riptide. There are more Dead Islands but I never got to play the others and this one I own. I've played a few zombie games but the reason why I like this one is I did get a few jumps just by sounds. You will be walking along a path to get to your goal and there is no sound when all of a sudden, unexpectedly, you hear screaming like someone is being torn apart, which is basically just a zombie screaming.
The game play is good, the story is good, the zombie action is good, the graphics is good. It's good. Play it.
So I can't just leave this post without any honorable mentions as there are just too many games that are good. So here is a list in no particular order from which ever consoles:
League of Legends
The Sims
Silent Hill
Resident Evil
Black
The Last Of Us
Borderlands (my favorite being 2 with psycho pack)
Super Mario
Ratchet and Clank
Kingdom Hearts
007 GoldenEye
Zelda Ocarina Of Time
Turok
Mortal Kombat
Tony Hawks
Wave Race
God Of War
Dantes Inferno
Vampyr
Vampire: The Masquerade
Dishonored
Alice: Madness Returns
Red Dead Redemption
And the list goes on.... Sorry, I am a gamer.
Alright, it is time for you to participate in this contest. Click the link for the complete details.
https://peakd.com/hive-186561/@yourtop3/your-top-3-monthly-contest-june-2020-what-are-your-favourite-video-games
Keeping in mind, I am a panel member and this post has been created to encourage everyone that wants to participate by putting the post payout into the prize pool. Hopefully this post will also spark some memories ^_^