Hi there!
As with all discoveries, it was there all along but it's new for the discoverer.
I joined Steemit yesterday (9th January) and so far I like what I see! The response from Steemians on my first few posts has been very welcoming and genuinely friendly. So thank you to everyone that has commented and followed me at this early stage! Now, let me introduce myself
Who am I?
Right now? I am a Photographer, husband and soon to be father. I live in Melbourne, Australia and as much as I love this city I always feel the urge to explore the rest of this country and the world. If you want to see where I've been before I flood Steemit with my excited ramblings of my travels then check out @kieranstoneau on Instagram. Lately it will be photos from Madagascar, New York and Australia.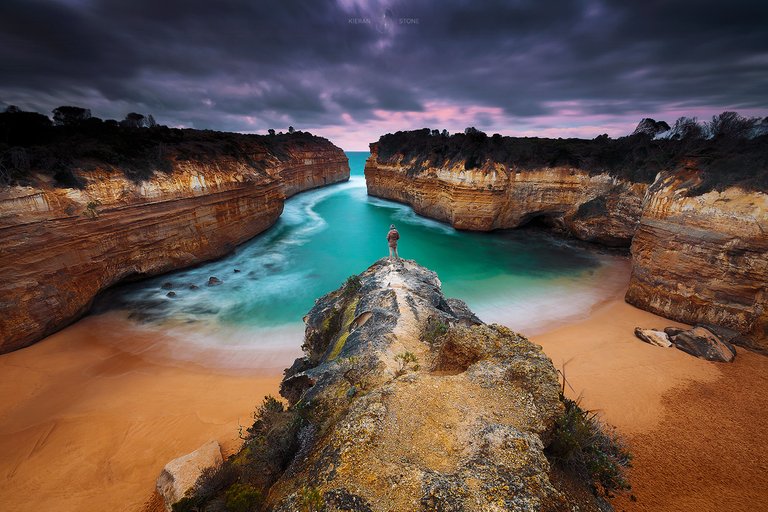 Where did I come from?
I was born in Victoria, Australia and besides a 2 year stay in London I've lived my life here, mostly in Melbourne. I grew up with my head pointed towards the stars and thoughts on the physical complexities of how the world works. This lead me to complete a Bachelor of Science in Astrophysics and Pure Mathematics (NEEEEEEEEEEERRRRD!!). From here I delved into humans, quite literally, spending 10 years as a biomedical scientist in the field of Histology. After travelling across the USA and Europe I developed a love and passion for photography and voilà!
Why am I here?
Crypto-fever seems to have gripped the world in the past few months and I am only human. I spend a lot of time on social media as you can tell from my Instagram account. And since I love maths... Crypto + Social Media = Steemit. It was only logical to sign up.
What can I give you?
A big part of my work as a photographer is teaching others and guiding them on their own photography journey. Where possible I'll share my tips and secrets to getting great images and also try to include some settings used when I share my photos. This is a social platform and I love getting questions and starting discussions around photography. So feel free to say "hi" and ask me anything!
How can I be avoided?
Don't look at my website www.kieranstone.com
Don't follow me on Instagram @kieranstoneau
Don't like my Facebook page Kieran Stone
Don't comment with a friendly "Hello, my name is..." on this post.
(But seriously please do all the above)
Thank you so much for checking out my intro!