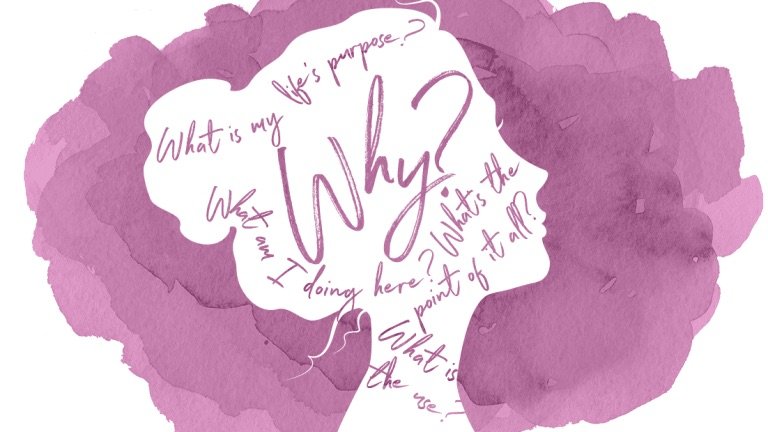 Where do I fit in?
I sometimes wonder about my purpose in life. At the age of 40 I'm still trying to figure out where I fit into this world. What do I have to contribute to society?
I'm not being "productive"
As the mother of three young children I am eternally busy. However I often feel that what I'm doing isn't "productive" or "valuable". As well as being a mum and a housewife/homemaker or whatever you want to call it.....I actually have a problem with calling myself those terms but in reality it's what I've been doing for the past few months....I'm also a writer and freelance radio producer. When I write or produce programmes I feel like I've done something productive. The problem is I'm trying to find time to do these things and end up feeling bad because I currently don't have enough time to devote to these creative career building pursuits. When I do have the time, usually after all the children have gone to bed, I'm often exhausted and end up falling asleep at 9pm!
Boss lady
All of this means that I can end up feeling like I'm not fulfilling my true purpose in life. Interestingly if another woman had just said all this to me I would tell her that what she is doing is very valuable and right now that is her purpose.....to raise kids with love and guidance, to provide a safe and stable family unit, to go out there and be loving, compassionate and fabulous. Occasionally I do take my own advice and go round feeling like a boss lady who's parenting the shit out of life. That's a nice place to be.
Something to work and hope for
Purpose is important. It's what gets you up in the morning and helps you stay positive during adversity. It's something to work for and to hope for. The other day a friend of mine posted this on Facebook: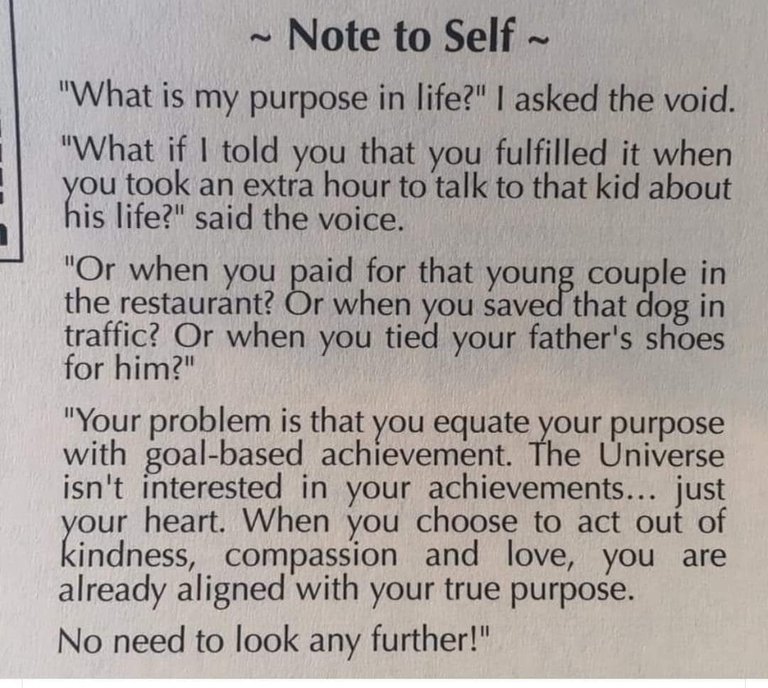 The universe connects us
It really resonated with me. During the months leading to our house move I was feeling a little stressed out. At that time I used to take Mini Me 3 to a local parent and toddler group which an older Malaysian lady used to help run. I don't know how but we ended up talking and she always asked me how I was doing and what the update with the move was. In a way it was easier to tell her my worries rather than a family member as they would then become stressed out for me! This lady was practically a stranger but those random conversations with her helped to put my mind at ease and she had some good advice. Maybe that was part of her purpose? And now that I've told you this little anecdote will it encourage you to also find a surrogate Malaysian grandmother (she doesn't have to be Malaysian by the way!) and tell her your worries? Maybe that's part of my purpose? I really don't know but I like that fact that the universe connects us all in that way. It's more profound than we know.
MummyImperfect x