One thing I deem to be an issue and have given a lot of thought is that it's easy on this platform and free (due to feeless transactions) to maintain a high amount of APR on your curation rewards through no effort. This is partly cause there aren't many downvotes active, no one likes doing them and no one likes receiving them, etc, I'm not going to get into that in this post but mentioning it cause that could theoretically be the one reason to consider manual curation/trailing manual votes/delegating to manual curation rather than choosing autovotes/trailing autovotes/etc.
Over time we've noticed that while autovotes are great and I'm sure have caused a lot of retention over the years, they've also been found to reward a lot of lazy content, authors who get used to them and post for the sake of posting and cashing in those autovotes. I don't think I need to explain too much the negative aspects of autovotes and why most of the good ones are from those who are still very active and maintain their autovote list and check up on them from time to time - or at least are there to accept hints when someone is reaching out to let them know if some are being misused.
Lastly there's also votes that don't have a lot of consideration, they may be manual as well but mostly refer to autovotes. We've seen this with a few accounts who don't care much about their APR or haven't been around to find out how the rules of curation have changedwhich causes a lot of other accounts to "front-run". This potentially means that there may even be autovotes/trails that take no effort from the voters and end up with a higher than the default 8.5% curation APR.
Point being, we all know that manual curation takes effort but the incentives to do so are close to none. Of course there are hidden "incentives" such as making sure this place grows, stake is distributed wide and fairly, but with there being a lot of work behind the votes (10x per day, more if you care to spread it further) it's understandable that many give up and look for ways to automate them while still maintaining the same returns and there's plenty of options to choose from.
I've heard many saying "well if the chain allows it then what can you do" and they're right, there is nothing one can do because determining if a vote is manual or auto is close to impossible. Right now it's not hard to distinguish between them because it hasn't been challenged, but if it ever were the autovote programs would become more clever such as voting in more random patterns, percentages, to mimic manual voting, same could be done with trails on hive.vote if there is a demand. Even if the front-ends would start adding captchas or things to prevent this kind of voting, most of it happens on the "back-end" on the chain directly through programs so this roadblock wouldn't affect them at all and just annoy the few manual voters we have left.
There's many who then also go the extra mile to maximize on their post rewards as I've seen a few cases lately due to the ease of setting up autovotes in the form of trading votes with other people so they're utilizing most of their own votes towards themselves rather than putting them to use for curation and proof of brain, but again this post isn't about that so I'll leave this part for another time.
Point being, those who vote manually put in effort, are often better with their votes but there is no extra rewards for them compared to others not doing so. You may wonder what the problem is here but similar to vote-trading the amount of effort that goes into manual voting not being rewarded means that those doing nothing/going against PoB keep earning more/easier than those putting in work which isn't great. I'm not sure what % of current powered up stake is voting manually compared through auto but it's to no surprise that if you can get away with getting the same returns with no effort, many would do it and many have, do and will.
So aside from downvoting which at the end of the day isn't the best solution as it also affects authors' post rewards and would require more consistent adjusting of rewards for those on auto to even notice/care about changing their ways, many would probably not even bother and be okay with taking less APR considering the alternative means trying to pick 10 daily posts to upvote daily or entrusting their stake with curation services that return rewards if they're planning on going afk for a while and aren't sure if the service will be around as long.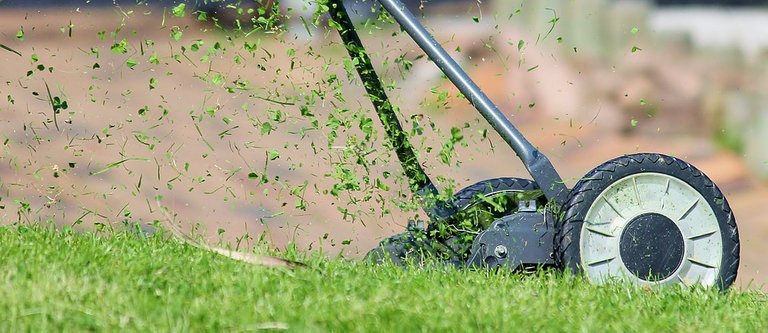 Now you may be wondering, okay but what can we do to reward manual voting more in terms of APR?
Would this encourage more people to join in?
That's the possible million dollar question here that I've been thinking about a lot lately so here are some thoughts.
As you may know I run a pretty big curation project, and ever since the day we went back to the linear curve and everyone/most decided to stop this whole big bot fiasco, with some needing a little push, we shifted away from our non-profit bid bot we had at the time with a curated whitelist of users who could use it, towards fully manual curation. A lot has changed over time and things have evolved and you don't have to trust just me that votes have remained manually cast as there's tons of users involved in our project nowadays that can verify it. Okay so now that we know OCD is manual and remains that way for now, what is the next step?
Similar to OCD, if there are other projects out there that can verify/show proof of manual curation having been used in the past and it continuously being the case, we can now determine that this stake is being used manually. There are of course other individual stakeholders doing so as well outside of curation/delegation projects with some running hybrid manual/auto, but it's going to be difficult to enforce that kind of commitment platform-wide.
The idea would be that stake/delegations/curation that is being used towards manual curation ought to receive some kind of extra rewards. The big question is how.
Going for a DHF proposal seems out there because all stakeholders would need to trust those asking for funding that that's what it's being used for and will remain to be used that way. It's also a bit icky cause many would of course prefer some other solutions where stake isn't being taken from "everyone" through the DHF to reward a certain few. I'm not saying it's impossible or that the outcome wouldn't be worth it (if this would lead more active stake to be used manually spread over many projects/entities) but it's quite an expensive trial with uncertain outcome in a space where the same rewards could potentially be used for many other things to bring value to the ecosystem (such as marketing/onboarding/etc). There are in general a lot of things to consider here so I kind of skipped this step completely and looked elsewhere.
Okay, but what else is there?
The reason I've been thinking a lot about this but ran into walls most of the time and why I decided to write this post now as there's a little glimmer of hope is due to this. We're in the process of creating a new way to onboard people from #web2 through their web2 accounts connected to hiveposh.com and at the same time planning on giving people more reasons to visit the website a bit more often than they may do now when they just register and are done with it. This is to eventually start generating some adrevenue from traffic, adrevenue that was initially thought to be used towards POSH buy pressure but revenue that could potentially be used for more things if the numbers start adding up over time. At first it seemed unfair to take adrevenue from a standalone project like POSH but considering we'll be using ocd/ocdb's account token credits, which are mainly generated thanks to delegators delegating HP and RC to it which has enabled our manual curation, maybe it could make up for grabbing some of that revenue to feed back to the delegators in hopes for higher APR.
This would mean that there then would be an additional source of income/generation from the outside, being siphoned back into the hive ecosystem to reward those who are using their stake towards manual curation. If enough revenue is generated, enough incentives exist to generate the revenue, it could potentially lead to there being more rewards than auto-voting/trailing. Along with other small things like beneficiary cut for onboarders/account creators as we're already doing through hiveonboard (even though it's only 1% towards the account that gave away the free Hive account) it could over time add up.
While I've of course mostly thought about my own curation project with this idea, it doesn't mean others would be shut out from doing the same, if there's trust that certain projects that work similarly to ocd I wouldn't mind inviting them in and sharing the revenue with them or they could create their own solutions to attempt to generate additional revenue to encourage people to delegate their stake to them which goes towards manual curation to take away more voting power from auto/trail voting. Even if it didn't it wouldn't hurt to reward those who effectively make sure stake is being cast and distributed well more.
Needless to say the idea with adrevenue is still quite unrealistic as our userbase is small and generation wouldn't net in a lot, we've seen that even with Leofinance there wasn't too much adrevenue being generated aside from maybe a few weeks at ATH of Leo/Hive when there was a lot more traffic. Point is though that we can start working towards it and with all of us being and staying here cause we believe in the tech, the coin and think it's inevitable that traffic will eventually come, it wouldn't hurt to be ready to make the most out of it then and direct that revenue towards that which has brought the most value to Hive. While most of it would still go towards POSH and its concept of rewarding those directly sharing our links and bringing people to our ecosystem from #web2, part of it could be used towards rewarding manual curation at least since that stake is what enabled POSH to generate free Hive accounts for #web2 users among other things.
Either way, just some thoughts written down to give those who bothered reading all this an idea of what I've been thinking about lately and how I may go about it. I of course also wouldn't mind if others opted into doing something similar based off of this post as it may all be a win for Hive, although maybe don't do this if your main goal is to reward autovoting/trails instead. :P