Back in oh, around 2008, I bought my first "real" camera, a Canon EOS 400D. You see, I've always wanted to be a photographer, ever since I admired the photos taken by my friends Dad in primary school (he was a professional with a home studio). But coming from a fairly poor working class background, any notion of pursuing that path in life was quickly vanquished upon discovering the costs involved. At the time, the cost of a camera alone seemed insurmountable to me.
Anyway, fast forward to me buying that Canon. I did play around with it a bit, none too successfully. I think I was under the illusion that all I needed was to point, shoot, and then marvel at the gloriousness of my immediate and obvious talent. Yeah, that notion was quickly vanquished too. This was going to take actual work. Aherm.
Of course I was busy with other things in life at the time too. Like worrying about paying bills and keeping my then teenage daughter safe and sound. So I kind of forgot about the camera for a while (a few years in fact).
Fast forward a bit further to 2012, and I suddenly remembered I had a camera that I'd paid (for me) a lot of money for. I really should try and get some use out of it. A friend of mine who had gotten into photography a couple of years previously suggested that I read a book called Understanding Exposure: How to Shoot Great Photographs with Any Camera by Bryan Peterson, which I duly did. It was a revelation for me, I suddenly understood how a camera actually functioned and began to get an idea of where to begin.
Of course my first attempts were still pretty horrible. With the encouragement of friends and the photographic community on Google+ however, I persevered, and I was soon taking walks and photographing everything I came across. Trees, flowers, people, buildings, dogs, cats and even horses (there's a whole field of them a 10 minute walk away from my house). Slowly, I began to improve.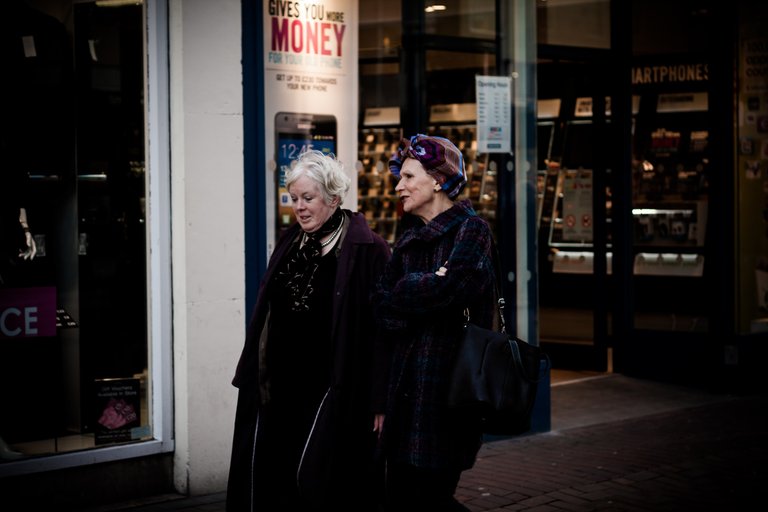 Then I found my first true love, street photography. The above is taken from a selection of my very first attempts at it. It was pretty scary at first, especially taking my long history of depression, anxiety and social phobia into account. I didn't use a zoom lens, so often had to get physically close to people, strangers, on the street. But I loved the resulting images, so just had to grit my teeth and get on with it. I soon realised that the vast majority of people were absolutely fine with it and rarely did anyone object (I always delete images if asked to, but that only ever happened once).
I just grew to love the ability to capture tiny ordinary and candid moments of peoples lives and the stories that (I hoped) would live in the imaginations of people looking at those captured moments.
Photography for me also became therapy. I've struggled with depression / anxiety most of my life, and I had finally found something that not only gave me purpose but was also therapeutic in a way that didn't involve swallowing pills or a psychologist. It was amazing and it made me feel alive!
So why did I stop? Well, this is a hard thing to explain and I don't want to go into too much detail, but suffice to say there was a traumatic event and it made me feel like photography, and indeed pretty much anything, was pointless. I just couldn't bring myself to pick a camera up. It triggered a quite intense depressive episode that was very hard to drag myself out of. I did eventually, but then found myself out of the habit of taking photos regularly, google+ had been taken down, and I felt very low in confidence (still do!).
Apologies if I've rambled a bit. I've written all of this just as much for myself as for anyone, as a reminder of what I stand to gain from it. I may not be the best photographer in the world and doubt I ever will be, but that's not the point. The point is I enjoyed it, and other people seemed to like what I did too.
So, note to self: get off your lazy arse and take some photos! You were just beginning to be semi competent at it and there's still so much more to learn and discover!
Oh, and here's a very random selection of some of my street photography.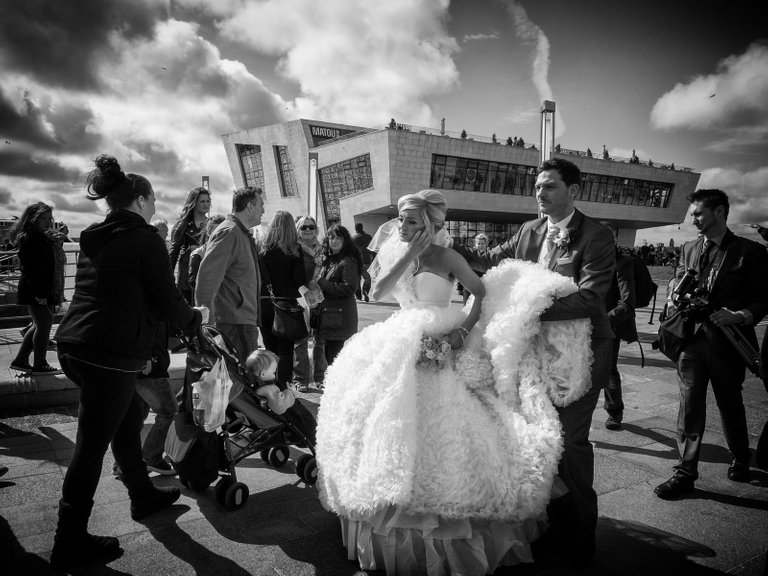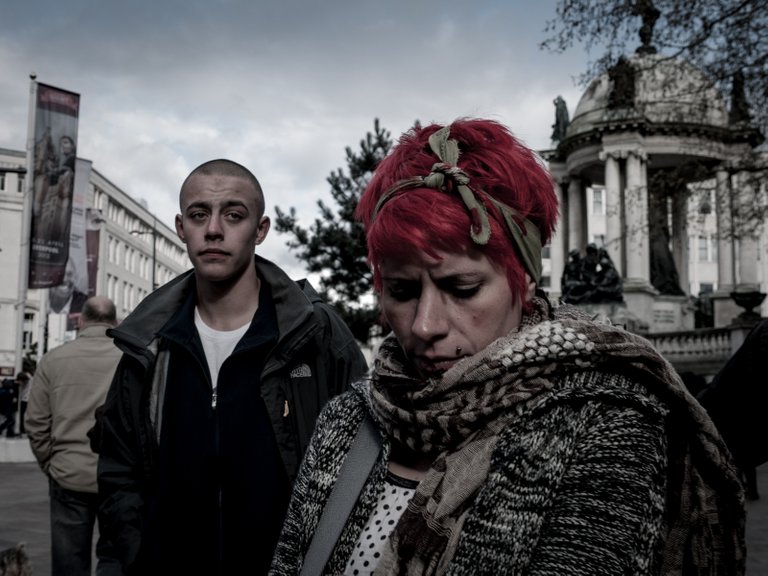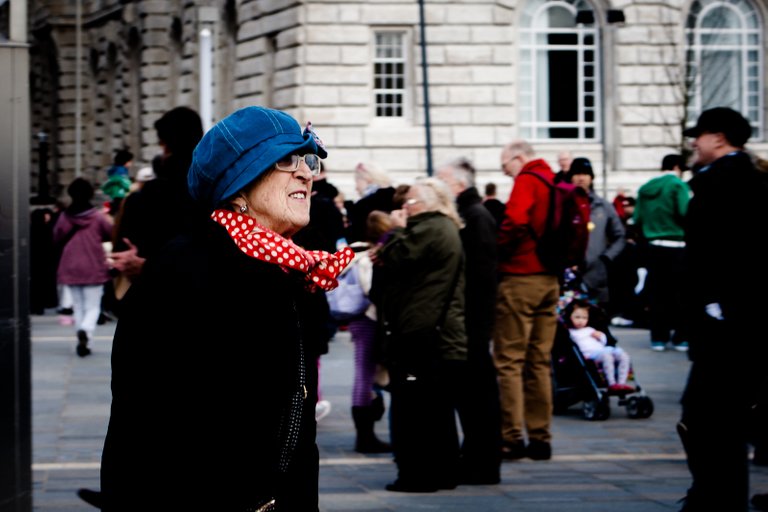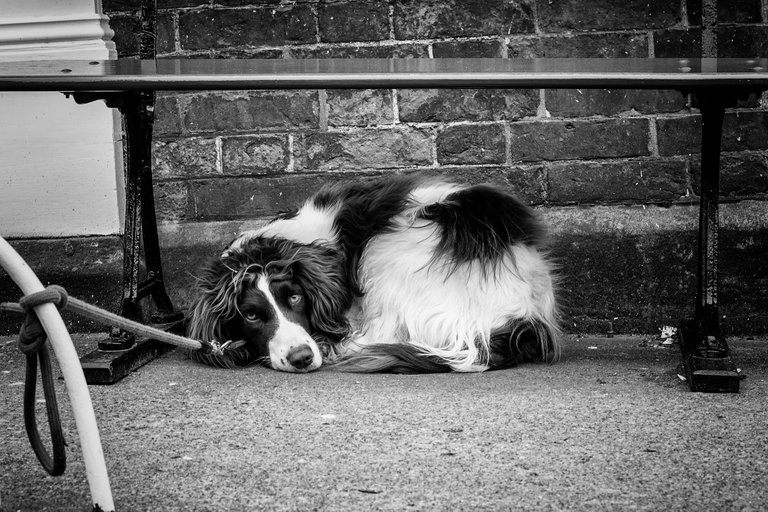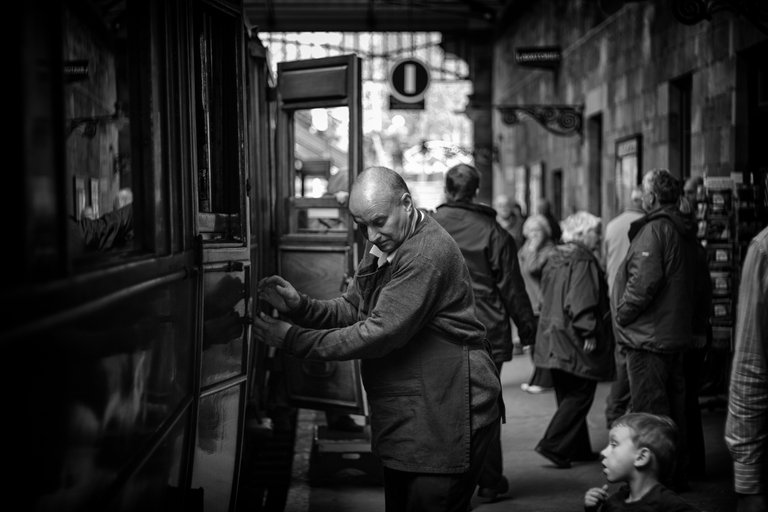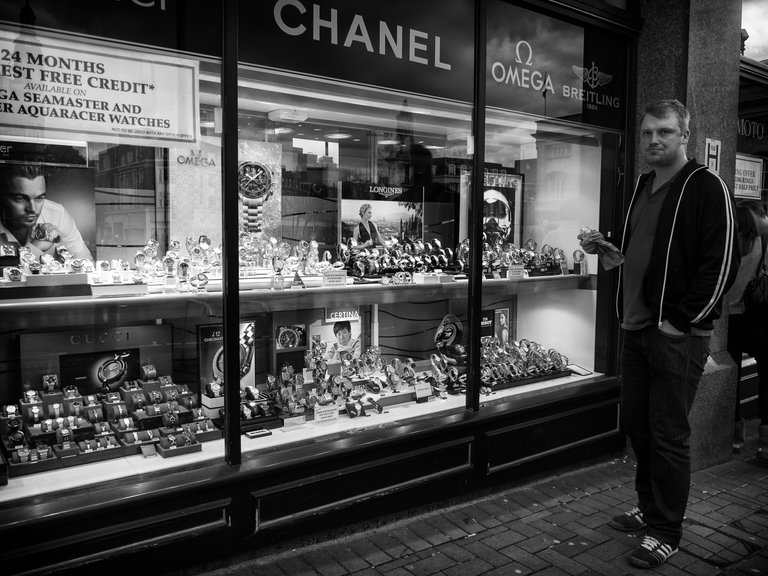 Also (and thank you if you've scrolled down this far!), one question - what is the commonly accepted etiquette for posting photography here? Back on Google+ I would post just the image with the place it was taken and the date, that was it. Is that ok to do here or is it expected / desired to have some accompanying text to go along with it?