After authoring my last post, I somehow found myself consuming one Jordan Peterson video after another. I myself hadn't even realized how outrageous it had all become. I mean, when you really dive into this, and realize that he's even spent hours defending this garbage in front of a Canadian Senate Hearing, you really start to realize what a TRUE HERO Jordan Peterson is for standing up to the regressive left's tyrannical control-everything tactics.
Between the Senate Hearing, and some of these interviews, you'd really think you're watching some sort of creepy Twilight Zone or Black Mirror episode. I mean, literally... Canadians Could Be Jailed or Fined for Using Incorrect Gender Pronouns! How abso-fricken-lutely insane is that?!
It's really become the "regressive left's" crusade against our free speech and sensibilities.
I mean, if someone asks me to refer to them as a "non-binary reverse interpolated toadstool", from my perspective I couldn't care less. Although I'd think they're completely nuts (and I wouldn't be afraid to tell them as much), I'd most likely accommodate them nonetheless (for whatever period of time I might have to entertain their delusions), though I'll probably have an awfully hard time keeping a "straight face" while saying it...
However, when these same people attempt to push through legislation making "non-compliance" a punishable and enforceable "hate crime" for not conforming to their twisted worldview (or perhaps, even for LAUGHING while saying it), then my response is that they can go fuck themselves (which, ironically, they probably already do anyway)! lol 😂
Funny, these self-proclaimed "trans advocates" claim they're demanding respect and validation. Perhaps they should try offering something of true value to society, and they may just earn some actual respect, the same way it works for the rest of us.
And, of course, this is just classic too... (around 4:30 into the interview.. even [insert appropriate pronoun here] defending it says [insert appropriate pronoun here] needs to look up the appropriate "pronoun" to use for each person in [insert appropriate pronoun here]'s cellphone!) lol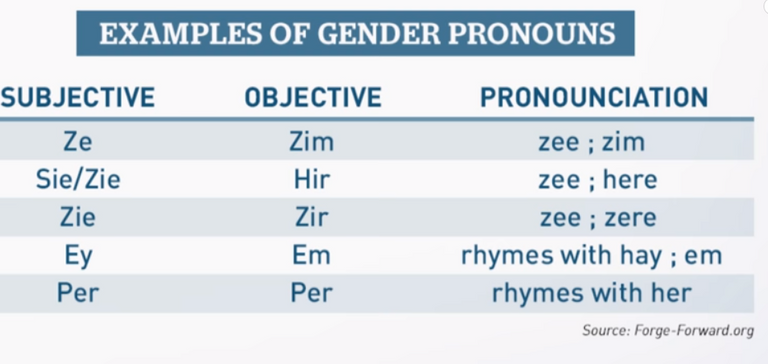 (can I sue this [insert appropriate pronoun here] for offending me and making me feel too stoopid to understand WTF any of that means?! 🤣 )
And how about the complete insanity and waste of time of this ridiculous Senate Hearing... I'm waiting for all the masks to come off and see the demonoid creatures hiding underneath and laughing their 👹 stoopid little horns off 👹...

Jordan Peterson on Tucker Carson's Show
Well, this one I've gotta include if only to rip on YouTube and Google once more, given my recent post, "GoodBye YouTube, it's the END of an ERA :: Hello STEEMIT and DTUBE! 🤗".
It turns out that Jordan Peterson also appeared on a recent episode of Tucker Carlson's show, where they even go so far as to rip on YouTube and Google for censoring and/or demonetizing many of the more "conservatively-oriented" voices on the platform.
What else can we learn from Jordan Peterson
In the process of binge-watching Jordan Peterson videos, I also came across a few other fascinating videos that attempted to break down some of the reasons why Jordan Peterson has been so effective at changing so many people's minds on such critical issues such as this one. For those of you who haven't seen it yet, these "tactics" can be witnessed first-hand in Jordan Peterson's recent interview with Cathy Newman:

Now, here are a few videos that break down Peterson's interview and conversational "tactics", in order to maximize his chance of having the other side understand his reasoning and point of view. These are all skills that any of us can develop with enough practice and awareness.
How To Get Respect Without Being A Bully:

-
How To Avoid Embarrassing Yourself In An Argument:

The Greatest Speech Every Student Should Hear (by Jordan Peterson):

-
The Real World
Finally, I wanted to turn your attention to a new documentary series, 'Undercover High', on A&E that sheds light on modern struggles for teens. A&E's new show sends seven young adults, ranging in age from 21 to 26, back to school at Highland Park in Topeka, Kansas in an "undercover" capacity. The reason for this is that students and teenagers generally won't open up and trust adults and teachers in quite the same way as they would their peers.
The hope is that through this program, they'll be able to find better solutions to address some of the problems and issues that high school students face.
Now, granted, some of what you'll see here is outright shocking. You'd think that most students, when in class, would at least be compelled to listen to the teacher instead of chatting away on their cellphones throughout the entire class. Why this is allowed for anything but emergencies, or at least limited to note taking and such, is rather shocking to me. But I digress...
Here's the point I wanted to make. I find it humorous that politicians try to legislate people's use of "correct pronouns", as if none of them have ever experienced how potentially cruel kids in high-school and elementary school can be to one another.
Who frickin' gives a damn if someone doesn't say "Ze zer zing zey", as you were "properly requested to do so"! 😂
Forget about "proper pronouns", most kids would be happy just to be left alone, without living in fear of getting bullied, getting beaten up, or having false rumors spread about them.
Then again, perhaps some of those "trans advocates" in those Jordan Peterson interviews should try going back to high-school and requesting fellow students to "refer to them in their designated pronouns of choice". I don't expect anyone will feel sorry for them when they face the inevitable backlash of a right 'ole whooping.
And therein lies the real problem. You can't legislate "respect" and "validation". From my perspective, by doing so you actually LOSE people's respect. Perhaps that's what more people should really think about....
As always, I appreciate your upvote, your follow and all your comments!