I should really set a note in a calendar each month to be reminded to produce one of these for myself - you can have one too if you like.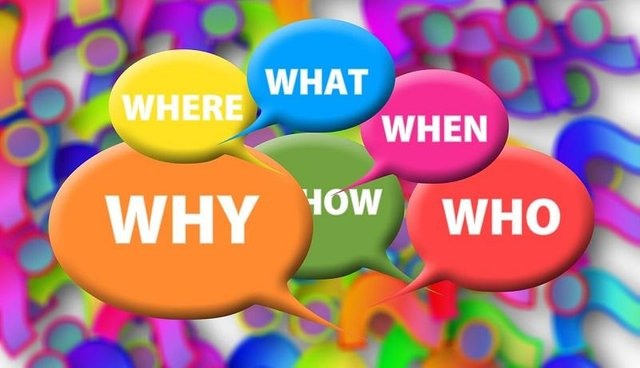 source
---
The first report of this kind was in February of this year and I only had three takers. I think that could have been down to me asking for some of those 'priceless' ENGAGE tokens though. This time they are not required - I would rather have engagement on my blogs than the tokens :)
There was a request in the comments for a monthly report, sorry I totally forgot about that @newageinv - can I interest you in a monthly report instead?
Another account that I very much enjoy reading their monthly assessment of onward and upward progress is @glenalbrethsen, and you can find his latest here:
https://steemit.com/community/@glenalbrethsen/dolphin-541-753-monthly-report-april-2019
The report will look like this:
---
Dear @abh12345

In April (2019), you authored 28 top level posts comprising of 113606 characters. You also entered 1282 comments onto the Steem blockchain totaling 178457 characters of text.

You used 22 different categories for your content and engagement was the most popular, chosen 4 times.

The post titled The Curation and Engagement Leagues earned the most comments with 236 replies.

The post shared with the community the most was the-curation-and-engagement-leagues-32638f5f93163est which was resteemed 19 times.

In April, you cast 3094 votes, 7 of these were down-votes, and 2 were cast to self.

Your average vote weight (to the nearest whole number) in April is 11%.

You upvoted tarazkp the most - 116 times, and chose to issue 3 down-votes to esbjornbo.

You earned 292173.552798 VESTS via Curation, which is approximately 145.923159 Steem Power.

And as an author, you earned 239.954000 SBDS, 0.000000 STEEM, and 1372473.520200 VESTS (approximately 685.468175 Steem Power) in April.

Finally, abh12345 upvoted you 2 times in April 2019!
---
And I guess with the data in hand, you can have a look through and assess why it is how it is, and pad that out into a few more words....
---
Almost a post a day in April, and really there are no excuses I have not to be at 30 for the month. I have delegations to the likes of wherein, and a daily busy vote of a decent amount, and these should be taken advantage of, especially when this is your income stream.
22 different categories seems quite diverse, but I've never been too strict with initial tags, unless for the Engagement League, and utopian-io.
264 replies on one of the EL posts is a great effort, and that count is thanks to the visitors talking amongst themselves - @glenalbrethsen appearing 29 times in the reply section alone :)
7 down-votes, almost all automated on the back of steemflagrewards, but I do remember one guy linking someone else's work and I didn't like that so much.
2 'selfies', tut tut. Not a mistake, just more of a 'why the hell not' moment, twice :)
An average vote weight of 11% doesn't surprise me, I have been aiming for 10% with comments to ensure there is no dust knocking around.
And the last part regarding earnings, well that's tricky to assess without prior months to compare, and in February...
And as an author, you earned 67.648000 SBDS, 454.046000 STEEM, and 1928203.370700 VESTS (approximately 963.021891 Steem Power) in February.
...we were being rewarded in STEEM so that makes things a little trickier to evaluate.
---
Last stat of the day (relating to me at least) - My account has just ticked over 1000 days old.
Crazy how time flies when you are having fun :D
Who wants some text data? And is there a chart of mine you'd like to see in a Post again soon?
Cheers
Asher