Another month has passed, which means it's time for a personalised review of June on Steem for whoever is interested.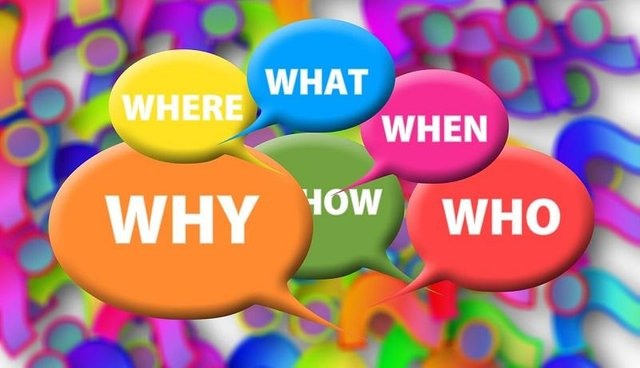 source
---
Those who requested this data previously can visited these links for a refresher and comparison if they wish:
The report looks something like this:
Dear @abh12345

In June (2019), you authored 24 top level posts comprising of 100132 characters. You also entered 999 comments onto the Steem blockchain totaling 233879 characters of text.

You used 14 different categories for your content and engagement was the most popular, chosen 5 times.

The post titled The Curation and Engagement Leagues earned the most comments with 152 replies.

The post shared with the community the most was can-a-post-that-is-produced-on-palnet-io-or-tagged-with-palnet-earn-more-usd-in-pal-than-steem which was resteemed 11 times.

In June, you cast 2770 votes, 5 of these were downvotes, and 0 were cast to self.

Your average vote weight (to the nearest whole number) in June is 12%.

You spoke to meesterboom the most, leaving 68 comments and meesterboom spoke to you the most with 90 comments.

You upvoted tarazkp the most - 114 times, and chose to issue 3 downvotes to coininstant.

You earned 222120.313167 VESTS via Curation, which is approximately 111.666101 Steem Power.

And as an author, you earned 345.109000 SBD, 0.000000 STEEM, and 1721038.205700 VESTS (approximately 865.214095 Steem Power) in June.

Finally, abh12345 upvoted you 0 times in June 2019! (What a meanie)
---
Short summary
One more post than last month and 81 additional comments, although text output for comments overall was down.
Previously, an Engagement League post would receive the most resteems and so it's nice to see a 'one-off' post being shared the most last month.
New this month is an 'interaction count' showing who you have commented to the most, and who has returned the favour to you the most. Hello again @meesterboom :)
Fewer downvotes in June than previously, and three of the five going to one account who seems to gone rogue recently. I suspect this total will rise following the EIP - for everyone I hope.
| Month | Author V | Author SBD | Author SP | Cur V | Cur SP |
| --- | --- | --- | --- | --- | --- |
| April | 1372473 | 239 | 685.46 | 292173 | 145 |
| May | 1936387 | 349 | 972 | 278445 | 139 |
| June | 1721038 | 345 | 865 | 222120 | 112 |
In May I called OCDB to the majority of my posts but slacked off a little on that in June - at least as far as the amount sent to the service, and this as always is skewing rewards received.
It will be interesting to see how July stands up as it is likely that there will be around 3 weeks of numbers to collate following the go-live of HF21. The hope is that curation rewards will increase, but this is not a given seeing as the reverse auction window will be reduced to just one minute (from 15 minutes) and thus making vote timings somewhat of a lottery - I think.
As you can see from the below my CR is on a downtrend at present. Pants.
---
Let me know in the comments if you would like a report for June 2019 and/or a CR chart for this year, have a good day!
Cheers
Asher