Behind the scenes our web team has been actively working on features to make Steemit.com easier and more fun to use. Today we have release a preview available at https://test.steemit.com.
Among the features available are notifications about new posts, feeds, replies, and followers. These notifications show up as red badges next to your account toolbar.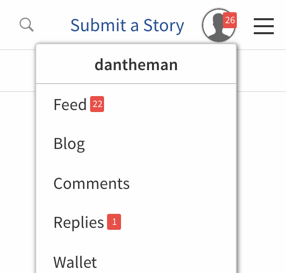 The new editor works very much like Medium and renders the text almost identically to how it will look in the final post.

There are still some quirks with the editor (hitting return after inserting an image will add it another time), but those quirks should be worked out in short order. Along with this new editor is the ability to insert images by copy/paste without having to upload to a 3rd party server first.

When you put your cursor at the start of a new line it gives you a popup toolbar allowing you to insert images, youtube/vimeo, and code blocks. Currently image uploading is not working on https://test.steemit.com, but that will get fixed shortly.
Soon you will be able to align / justify your images right in the editor as well.
There are some small performance issues we are stilling working out with the editor as well. In the mean time try it out for yourself and let us know what you think!