Last year, HIVE price lasted 7 weeks below the 21 Medium Average, as you can see in the purple line below:

I've made a circle around the date I'm expecting HIVE to have a significant recovery in the weekly chart.
It's June 20th. Let's see how well this post ages.
This year we're seeing more than 14 week candles below the 21 MA, and another 4 below the 50 Medium Average. Probably due to the huge spike in price a few months ago.
Considering possibilities
To be brutally cold when analyzing the chart, I cannot deny there's a possible death cross incoming, but that most probably already happened, as the Medium Average indicator is a delayed one. The information comes after it happened, in order to have a better confirmation of it.
Possible, but not expected.

Making A Comparison
Last year the Weekly RSI went all the way down to 44, but didn't drop more than that, which for me was a surprise.
If everything goes as expected, HIVE should behave similarly this year, The current RSI is 43.29 on the Weekly Chart, as you can see on the first image.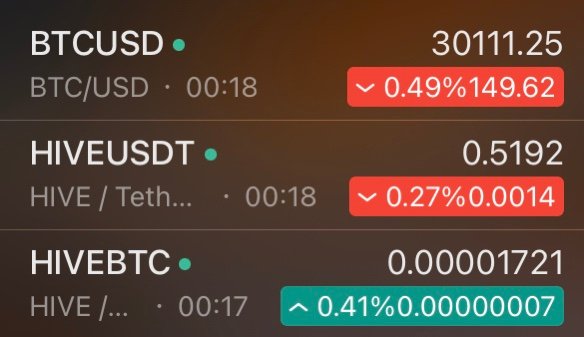 Hive Price
The price is currently $0.5192 on Binance, and I belive it should stay like that if BTC continues to consolidate around 30k.
Worst case scenario would be seeing HIVE RSI dropping to 20 or something, but in this case this would become an enormous opportunity to stack more. I've made a Power Up yesterday of 1800 HIVE on average. Time to accumulate, no doubt.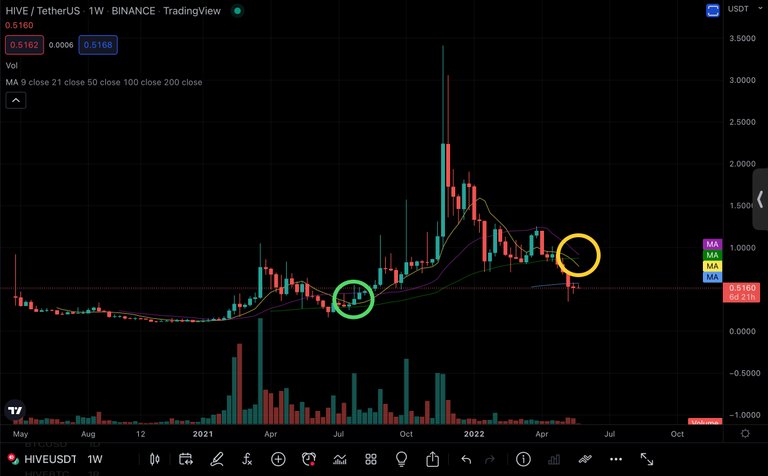 Remember to always make your own research, pathfinder.
May the force be with you.
The future is awesome.