Dear Steemit Friends: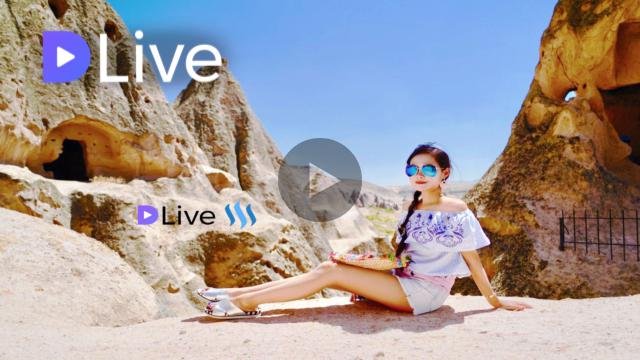 Discovering Selime Monastery and Goreme horse ranches
---
As you'll discover with me today, this land's cave dwellings were shaped by ancient settlers.
Welcome back friends, to my discovery of the Central Anatolian Region of Turkey. The area I am exploring with you is located in Cappadocia, with it's fairy Chimneys, ancient cave dwellings and charming local people. As you'll discover with me today, this land's cave dwellings were shaped by early Christian settlers who were fleeing persecution.
The cave dwellings of Cappadocia have also been home to a wide range of different peoples. Hittite, Assyrian, Persian, Roman, Byzantine, Danişment, Seljuk and Ottoman civilizations have all inhabited the region during different periods of history. As you move around the region, it's not difficult to understand why. The landscape is other-worldly, beautiful and surprisingly fertile for the right crops and grazing animals. It was also prized for its defensibility against attack which is why so many different peoples chose to make this their home over the centuries.
The hidden monastery of Selime
---
The Selime monastery was first built between the 8th and 9th century though the region has seen habitation for thousands of years. There is evidence of the Hittite people from as early as 1800 BC with their empire reaching its height around the mid 14th century BC. Since the collapse of the Hittite civilization, the region has seen host to Assyrian, Persian, Roman, Byzantine, Danişment, Seljuk and Ottoman peoples.
The Selime monastery is the largest example of a religious building in the Cappadocia region with a church the size of a cathedral. The monastic complex is huge and includes quarters for monks, large kitchens and stables.
To get to the monastery, you have to climb a steep, rocky pathway. Apparently, camel caravans used to stop over at Selime, and would be stabled inside the monastery itself. I hope camels are better at rock climbing than I am because, though not long, the path was very difficult to walk up.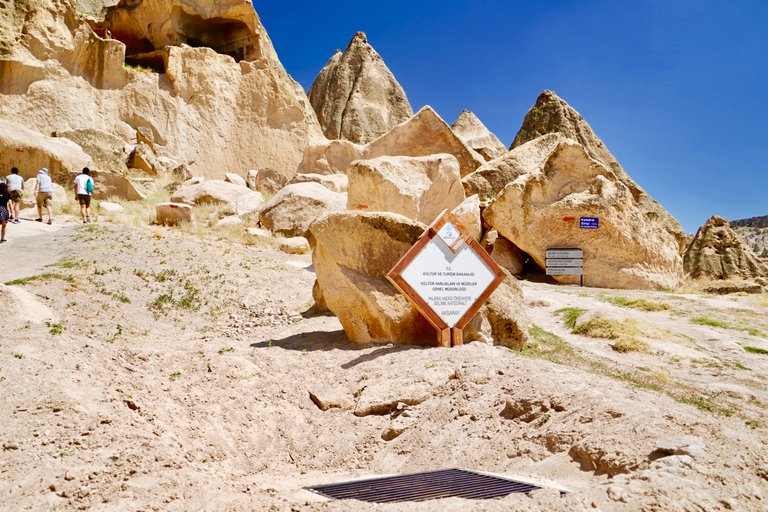 Once I got up, the view from the top was worth it! As you can see, amongst all of the rocky landscape, there's a lot of fertile land. The green of the plants really contrasts with the yellows and oranges of the rock.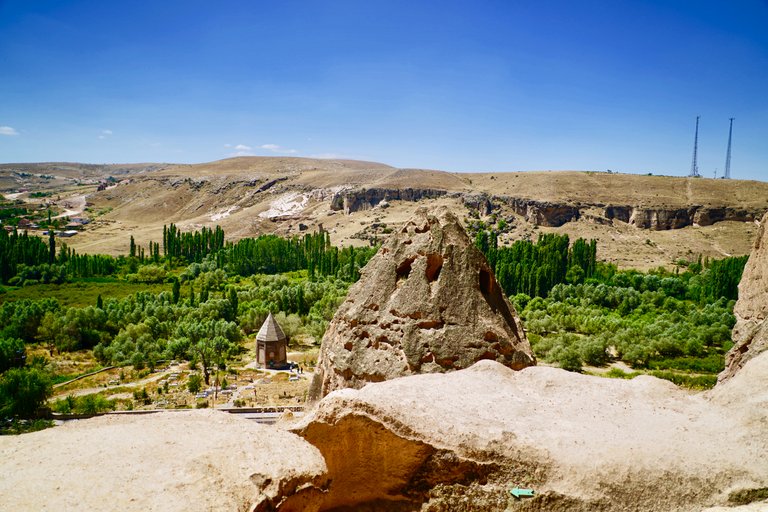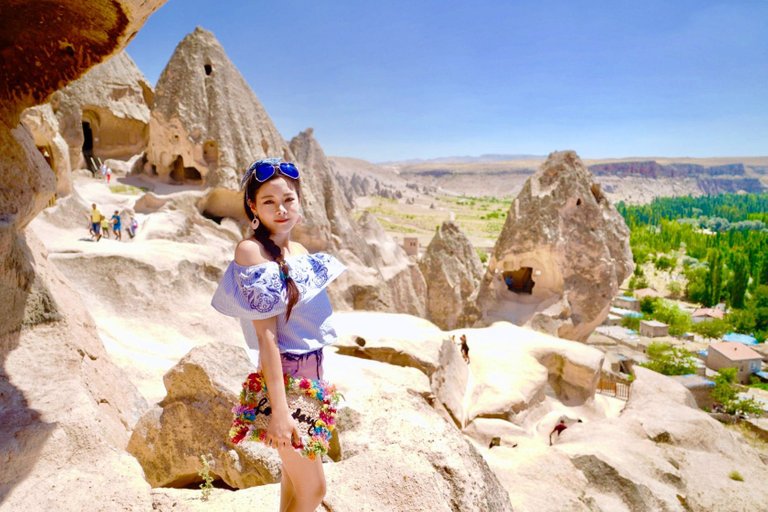 Every fairy chimney and rock formation that that you can see in this area has been adapted in some way by humans. The natural rock formations have been hollowed out for different living areas. You can see the doors and windows just appearing in the side of the rock faces. The Cappadocia region of Turkey is subject to extreme changes in weather. In the summer you'll experience temperatures as high as 40 degree centigrade, but in winter the area is covered in a thick layer of snow. That makes it very difficult to make housing that can deal with these two extremes.
Cleverly, the local people realised that caves are the perfect for surviving this changing landscape. The traditional non-cave architecture of the region has flat roofs, which is a problem when there is snow because the weight of the snow can cause the roof to collapse. With more modern building methods, this isn't so much of a problem, but to ancient people, it made most non-cave structures impractical. The caves also have an amazing property because they stay a similar temperature inside all year around. That means when it's freezing outside, it will feel warm inside the caves and when it's hot outside, it will feel warm inside the caves.
I really got the sense of surviving and thriving from the area. The local peoples used the resources that they had available to them to help them live. Every natural resource was used to help them survive, but they still lived in harmony with their landscape by using it to help them rather than destroying it for their own purposes.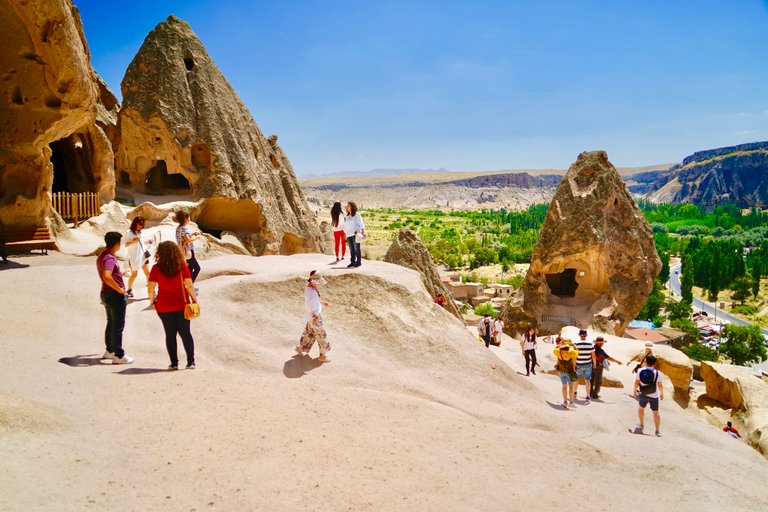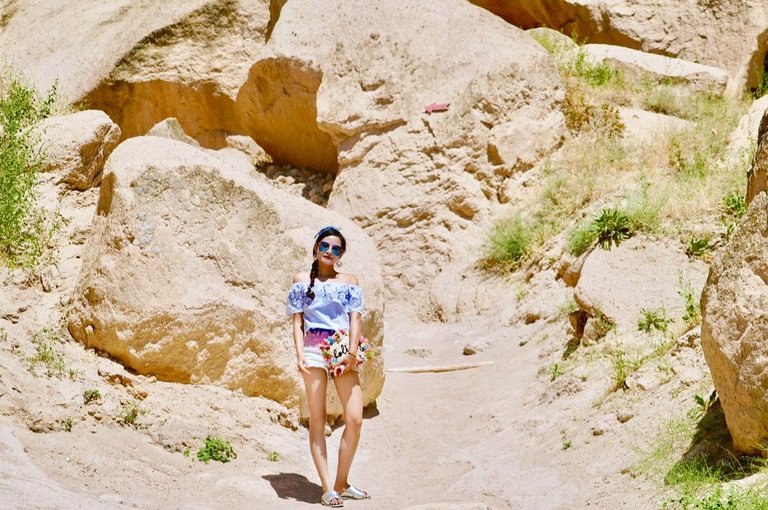 Some of the cave entrances were very large. The Selime monastery used to have a bazaar here where camel caravans would stop to sell their goods on the way to other towns in the area. For protection, the camels used to be brought inside the cave complex so they would not be stolen or have to endure bad weather. So the entrances had to be big enough for camels!
I was told that camels were one of the most valuable resources to a caravan trader because without them they could not trade their goods or carry their food and water. Losing a camel could ruin a caravan's business so they looked after them as well as they looked after themselves so they always brought them inside when they could to keep them safe. It was fascinating to imagine camels once walking around these ancient tunnels!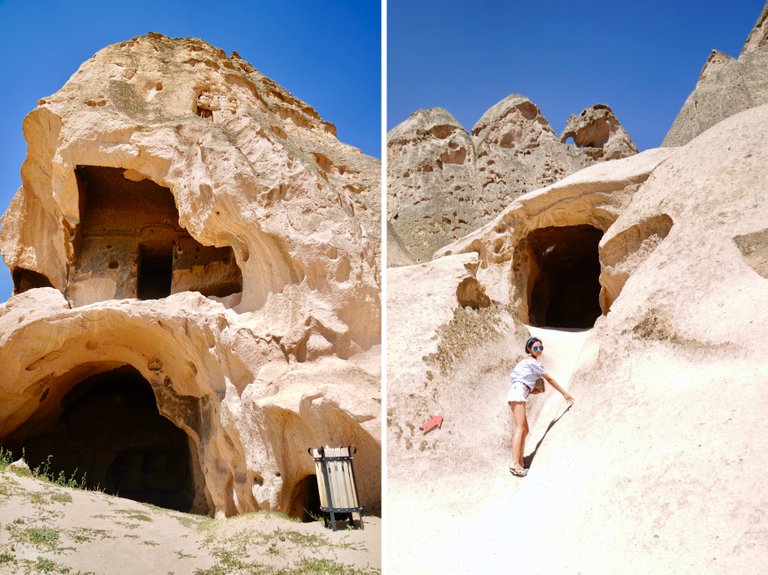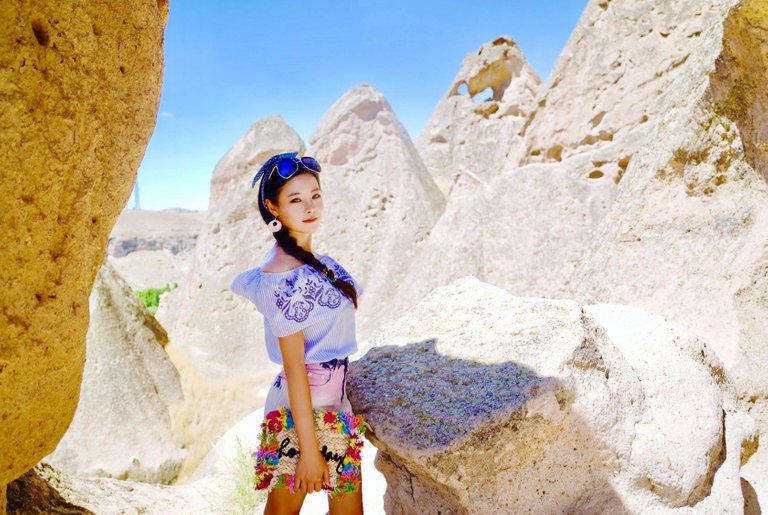 This being the largest religious cave structure in the Central Anatolian Region means that it is also ornately carved and decorated. In many of the cave dwellings that I visited, the cave doors would just open up straight out of the rock. In Selime many of the doors had also had archways carved for their entrances to make them look more impressive.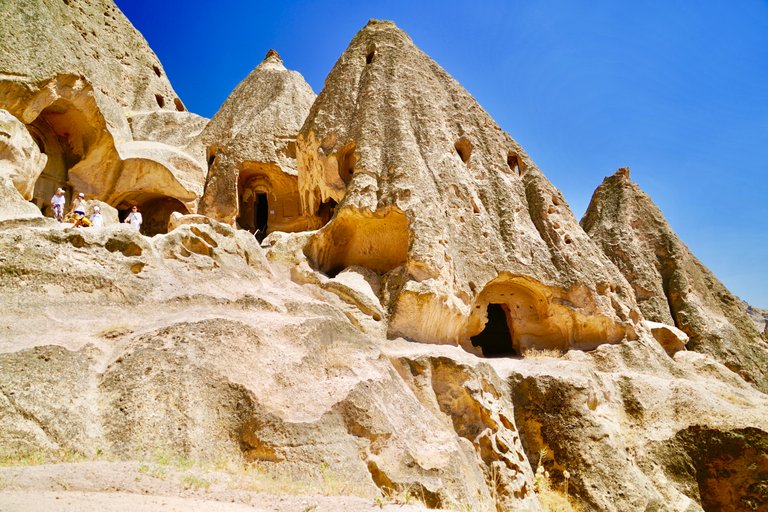 The structure of the Selime monastery is well maintained compared to some of the other caves that I visited. It meant that I could climb up inside some of the amazing tunnels inside the rocks which afforded stunning views of the local area. The monastery complex didn't just serve as a place of worship. It also hosted a military presence which shows that this region was not always the peaceful land that it is today. Looking out over the beautiful fairy chimneys, it was difficult to think that once this area would have been a stronghold for people against religious persecution. Perhaps this view point was once used as a look out place for the people defending this monastery.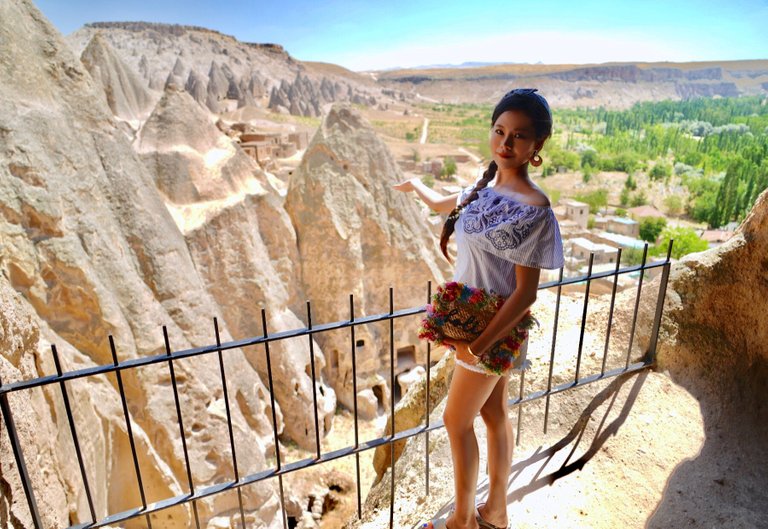 Once I moved inside, the true wonder of Selime is displayed for all to see. Many of the ceilings were carved and vaulted in peaks and domes. Like many of the places I visited around Cappadocia they had also carved shelves in to the rock walls for storage in their communal areas. There were so many rooms, I just felt like I would get lost in the maze of tunnels and archways. It is amazing to think that all of these rooms were carved by hand. Though the rock formations would have had some small natural caves, most of the cave systems are hand cut by man using basic tools to shape their homes and churches.
Can you see the little holes carved high up in the rock? These were carved as little homes for pigeons. I learned that the pigeon is very important to the region because they were used for sending messages from place to place. Pigeons have an ability to track certain locations. You would house your pigeon at one place for a long time, and it would learn the magnetic location of that place. Then when you travelled somewhere else, you could take your pigeon with you and if you wanted to send a note home, you could attach your note to the pigeon and it would be able to navigate its way back to its original home location, like a little pigeon satnav! I wonder if I could have a few pigeons to keep in touch with my friends? I'm not sure I could have enough pigeons to keep in touch with all of you!
The pigeon egg shells were also ground up to be used to make plaster and their egg whites were used to make a glaze to help protect the wall paintings that were painted onto the walls of the caves. Who knew pigeons were so useful? And that explains the hundreds of holes carved up high in to the rock - they were homes for all of them to live in!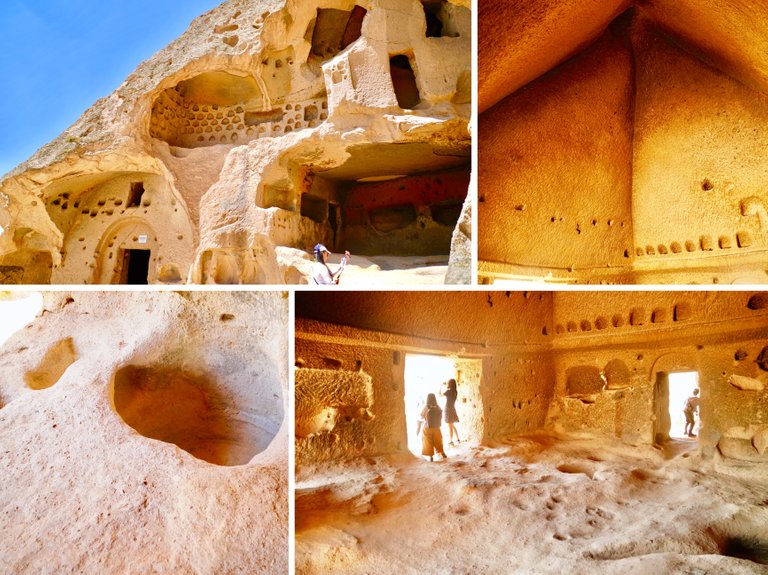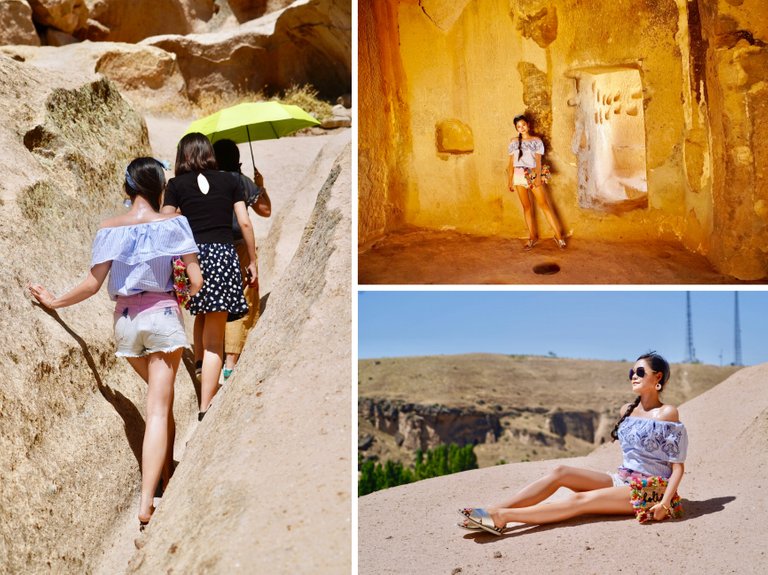 To get to this door you'd have to walk on that tiny ledge!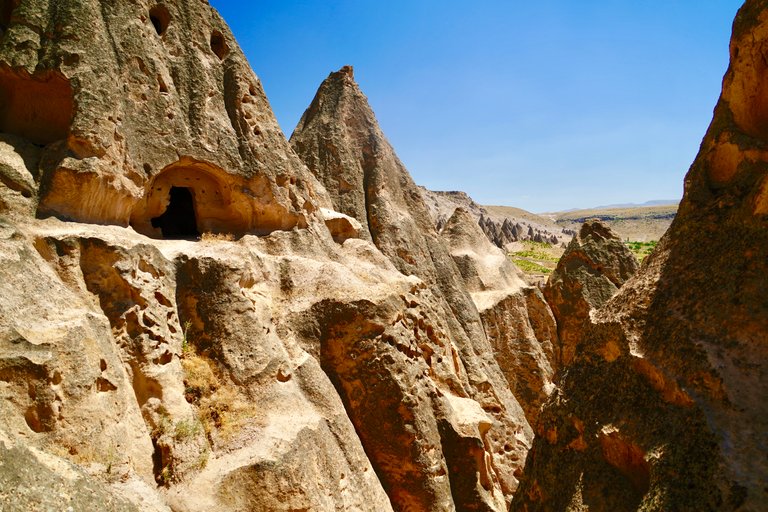 After much wandering through the winding tunnels I found the main church. I cannot believe that this was carved from the rock by hand. The arches were beautifully shaped and the ceiling was so high. It had everything a modern church would have, with space to sit, an alter at the front and big domed ceilings, except this was build right inside a fairy chimney!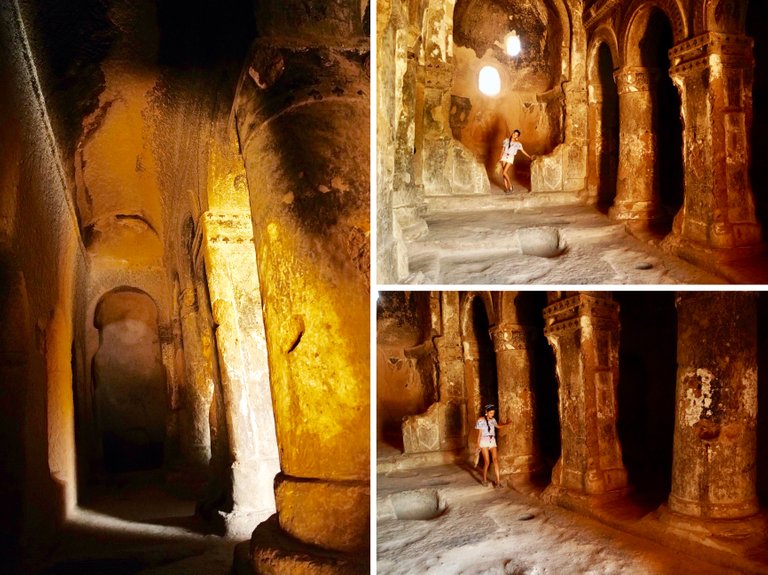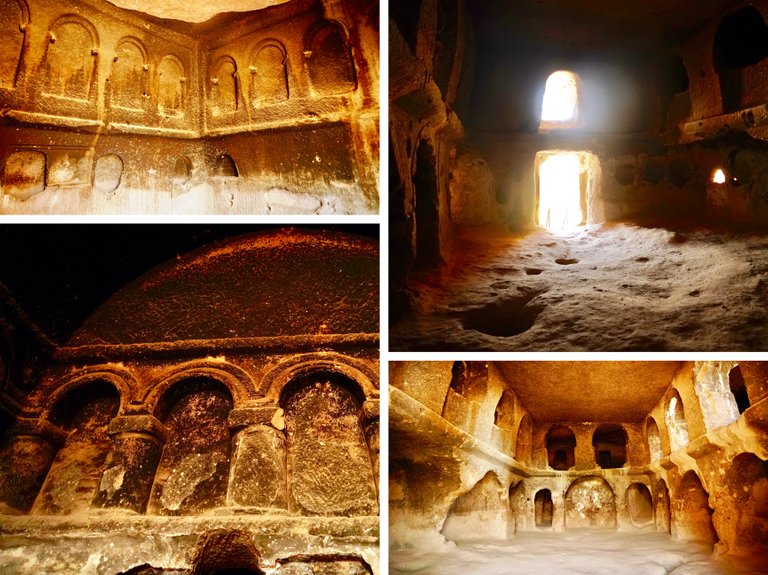 A view from high up on the mountainside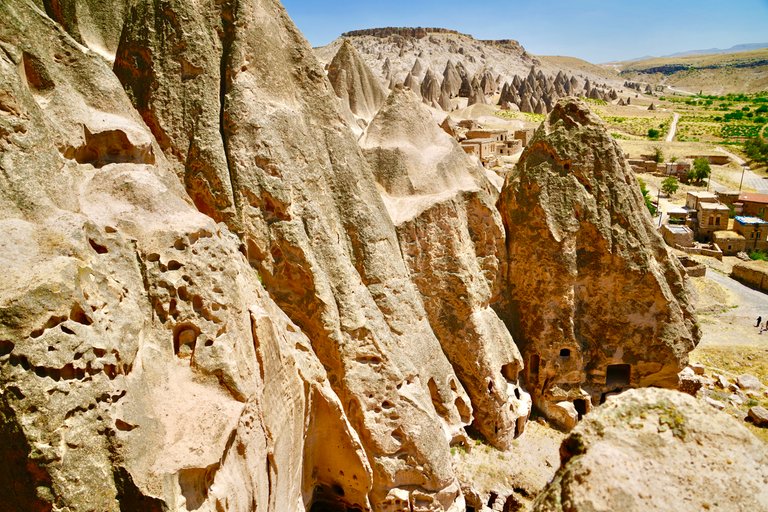 You can see just how huge these structures are. I know I'm small but these made me feel really tiny! I tried to touch the top of the doors, but even when jumping I always missed the top because they were so big. I just couldn't believe the detail that I was discovering. Built over 1200 years ago, the structure of the church caves is remarkably well preserved. I suppose when you build things out of solid rock, they are built to last! Unlike many areas that I visited in the Central Anatolian Region these rooms were carved with decorative pillared doorways, supporting pillars and archways. I was told that they were not needed to make the building strong - they were already strong because they are built of solid rock. All of the arches were put in just for their beauty, and beautiful they really are.
I had to take some close ups of the carvings above the door way to the church. It must have taken thousands of hours just to hollow out the room, but to then carve such detail is amazing. I wonder how many people it took to make this room like it is... I am so happy that it is still around for me to see these thousands of years later.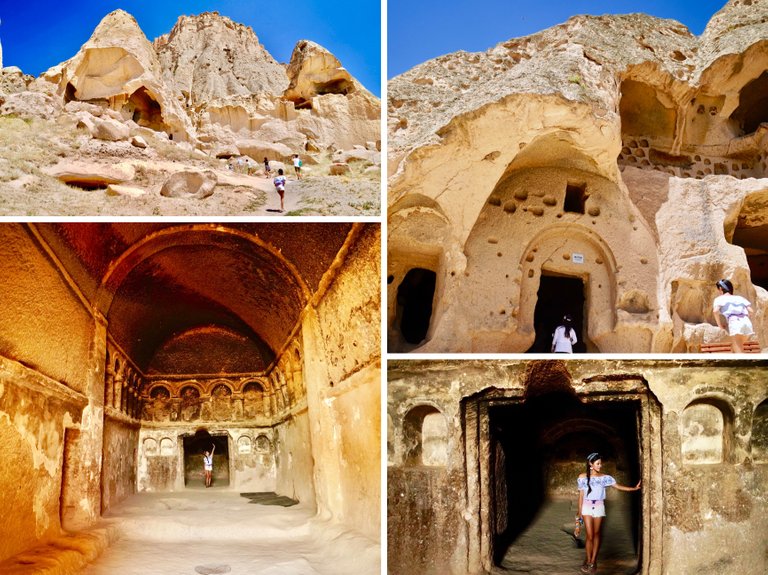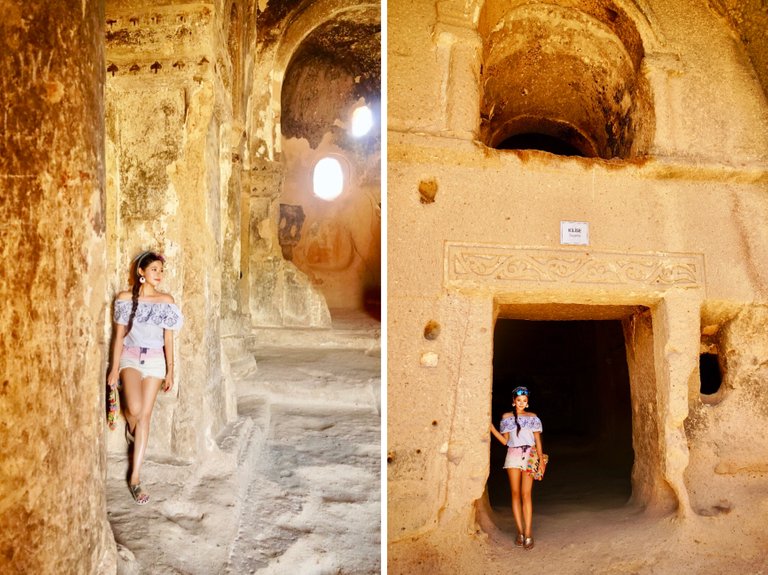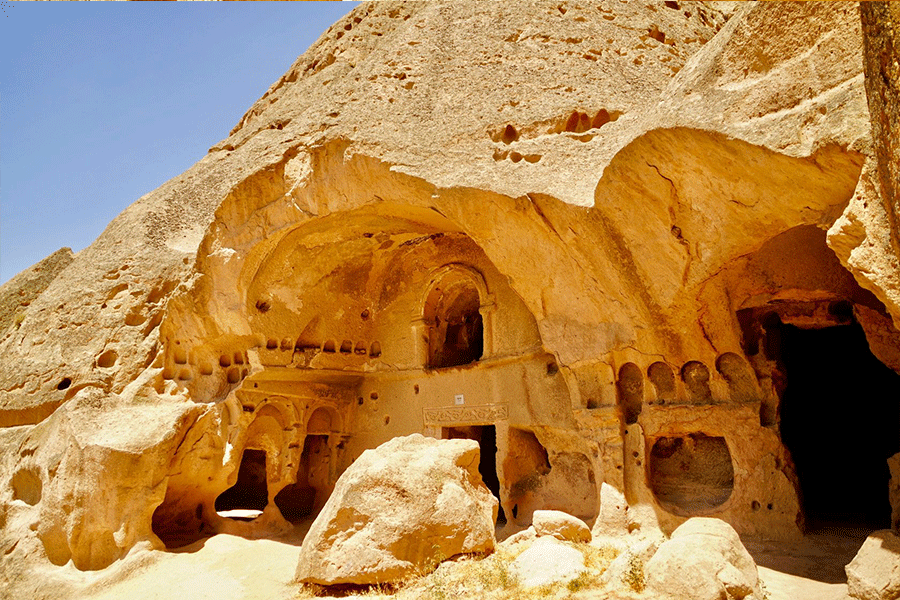 A carriage ride around Goreme
---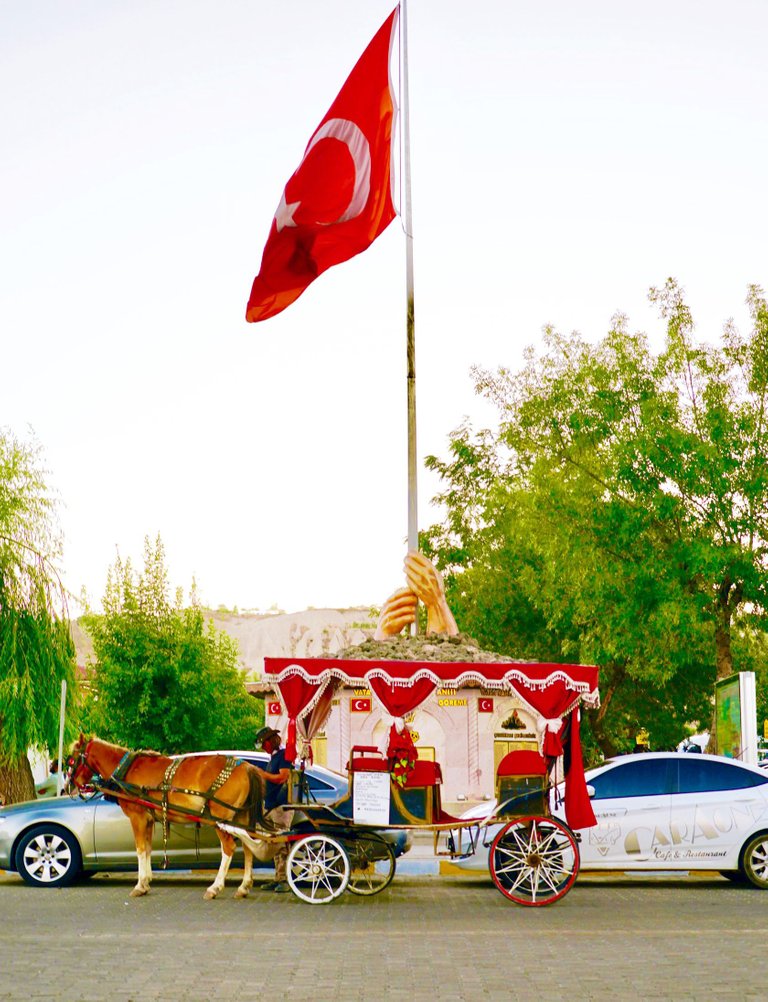 Goreme town is the base that most people use to explore the beautiful landscape and fairy chimneys that the region has to offer. The local population of Goreme is around two thousand people but that number swells during the tourist seasons as the town offers a wide range of accommodation and restaurants that cater to the growing tourism industry.
While discovering a little more of the town in the afternoon after my visit to Selime, I stumbled across this ornately decorated carriage just sitting by the side of the road. I thought that a carriage ride would be a lovely way to see the town, but I wasn't sure if that's what the driver was offering. He seemed to just be sitting around! I just had to see if I could get a ride around town so in a moment of boldness I approached the driver to ask him about his horse and carriage.
It turned out that he did in fact give a short ride around the ancient town as a little tour. I think he was new to doing this because he seemed a bit nervous with his horse on the roads or maybe he was being extra careful because he wanted to make sure I felt secure on my ride.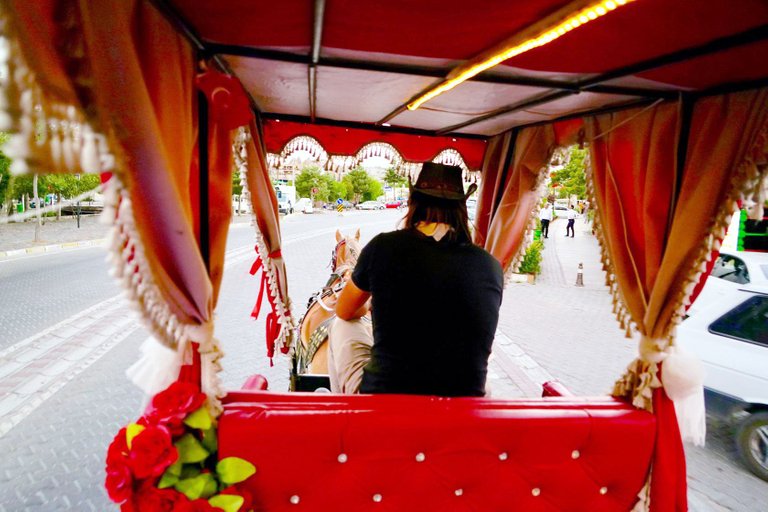 This turned out to be a great way to see the local town of Goreme, and it felt very authentic to be riding a long with a horse whose ancestors have probably transported people around these lands for hundreds of years. I didn't know any good Turkish names so I just called my new horse companion Bill. My guide was absolutely lovely and was very friendly. He helped me feel completely relaxed, even though he was a bit nervous, and he told me all about his ranch on the outskirts of town.
Me, always wanting an adventure, asked if he could take me on a visit to see his ranch. To my delight he agreed and he seemed happy that he would be able to show off where he looked after his horses.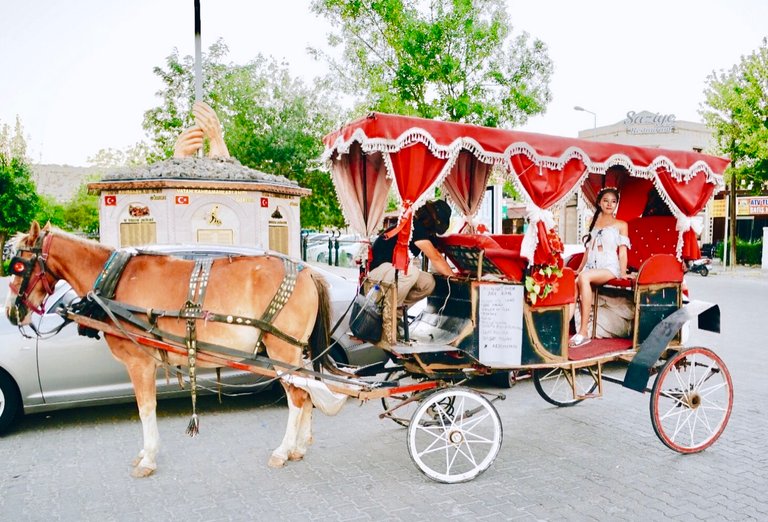 When we arrived at the ranch after a short ride, I was surprised by how many horses he had! They were all so friendly and though I felt a little scared at first, I felt like they knew this and were extra gentle with me. Soon they were letting me stroke their soft noses and they all wanted to hug up against me. It felt like the horses here wanted to welcome me to Goreme and their home!
As you can see, even here there were more examples of cave dwellings. I imagined to myself that each of these handsome guys had their own little cave dwelling there they'd go to sleep at night, taking advantage of the ancient caves for their shelter. Perhaps they were living in the same cave stables that their great great great grandfathers also stabled in.
Horses are essential to the region and were the main mode of transport around the fairy tale landscape for thousands of years. The Central Anatolian Region is very large and the terrain is rough, so horses were important for getting around between cave settlements. I learned that this breed of horse was prized for being strong and hardy, but also being small and nimble. They are great at picking paths through the rough rock formations and keeping their riders safe by being extremely sure-footed. In times gone by, these horses would have helped connect the peoples of the area in trade and friendship. They were certainly very friendly to me! I even got to feed them.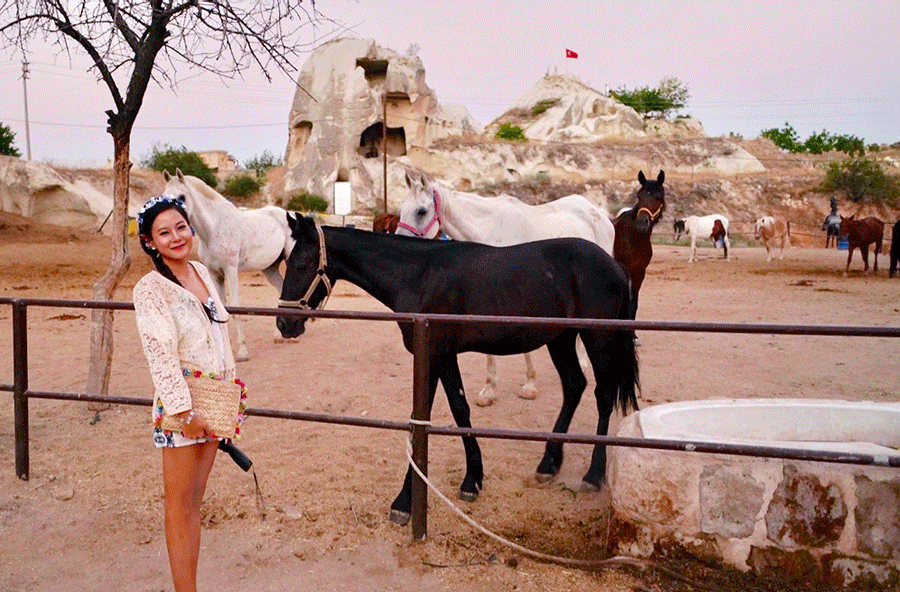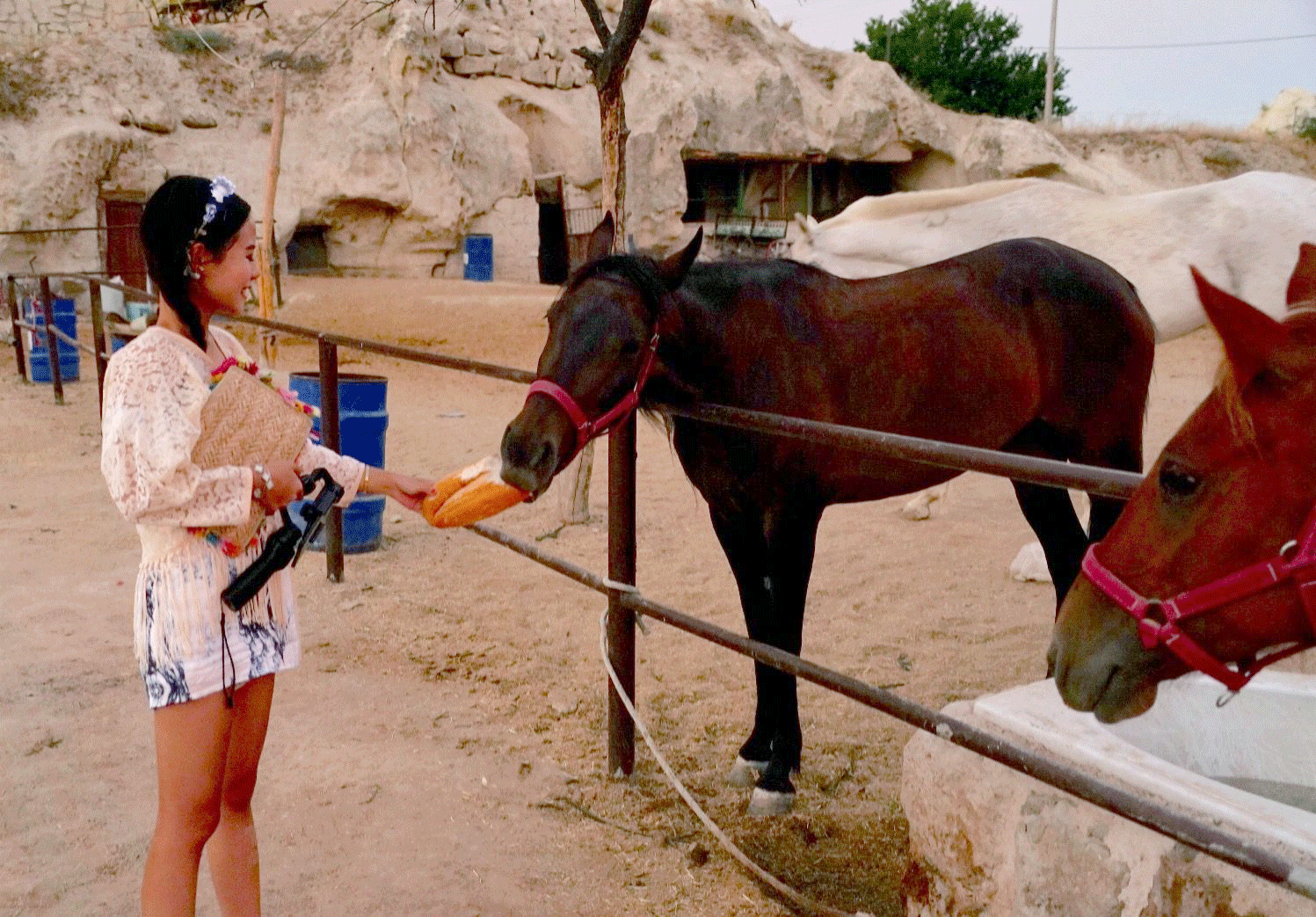 Viewpoint Cafe and Restaurant
---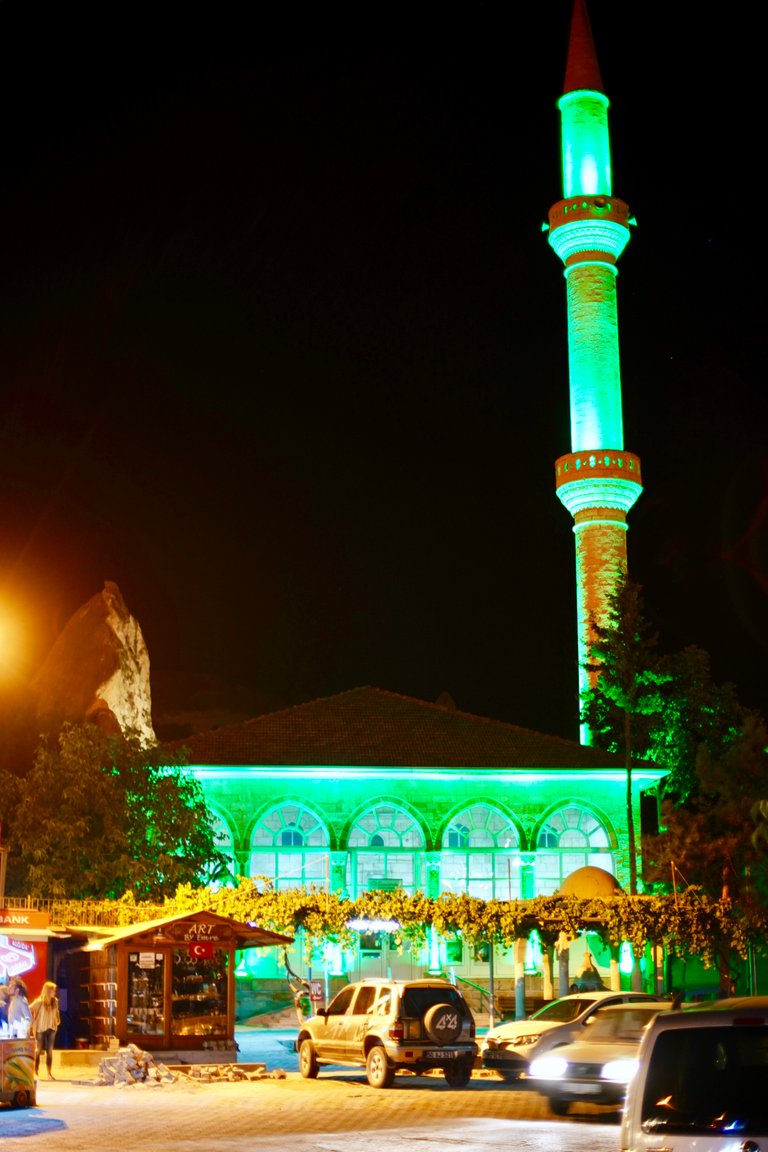 I finally had to leave my new horse-friends as it was nearly their bed time. I wanted to experience more of Goreme so I chose to eat dinner at Viewpoint Cafe and Restaurant whose terrace restaurant boasts 360 degree views of the town. Goreme is beautiful in the day but it comes alive at night with lights of every different colour lighting up the buildings and fairy spires all around the town. Viewpoint really was a viewpoint and had some of the best views of the town that I had yet experienced. I found it difficult to even order my food from the menu because I couldn't stop staring out from the terrace.
Viewpoint Cafe and Restaurant is located in the centre of Goreme and has a small, intimate atmosphere. Their menu consists of a range of family recipes. They ensure that they only use the freshest, local ingredients and the menu changes daily based on the base ingredients that are available that day. Their skilled chefs make a new menu each day and offer a variety of home-made dishes and desserts. All of the staff were friendly and helpful and really made you feel like you were sitting down for dinner at a friend's house. I felt very welcomed!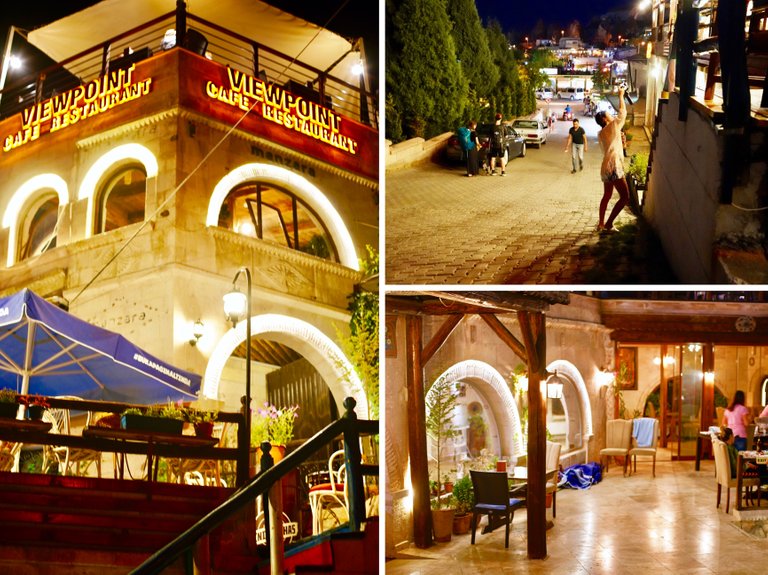 As you can see Goreme comes alive at night and is always beautifully illuminated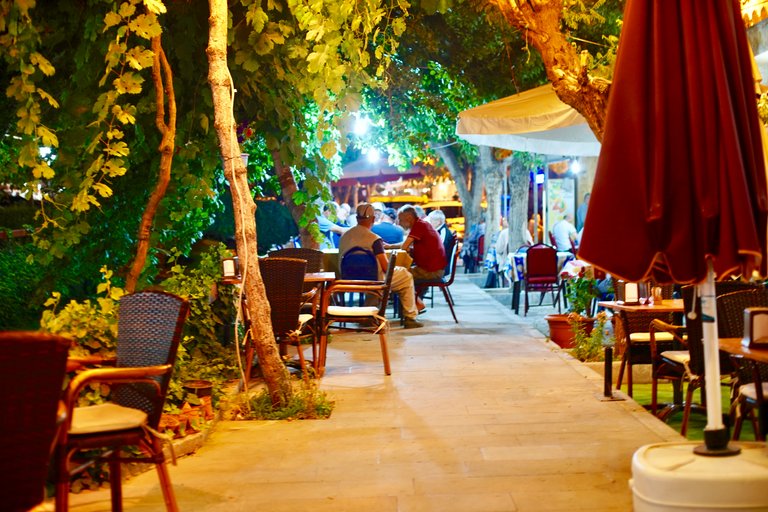 Fresh home-made bread to start the meal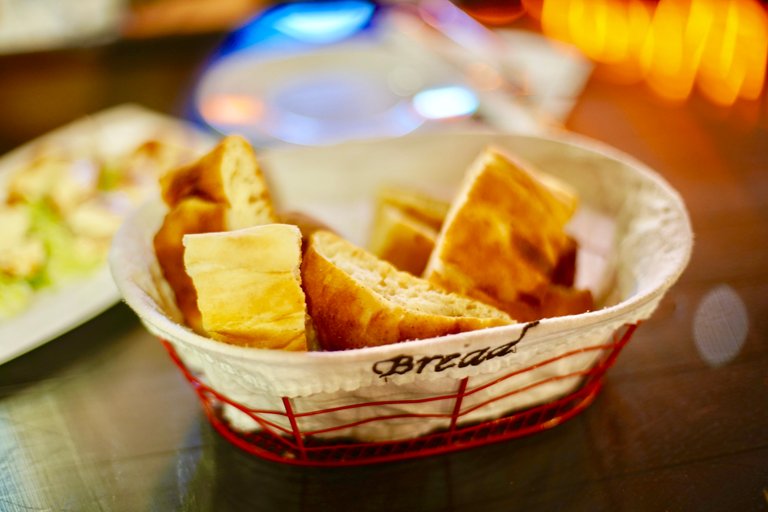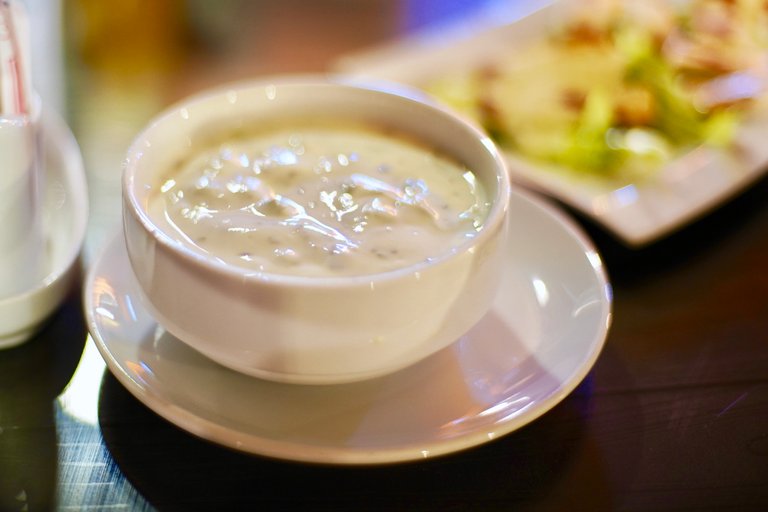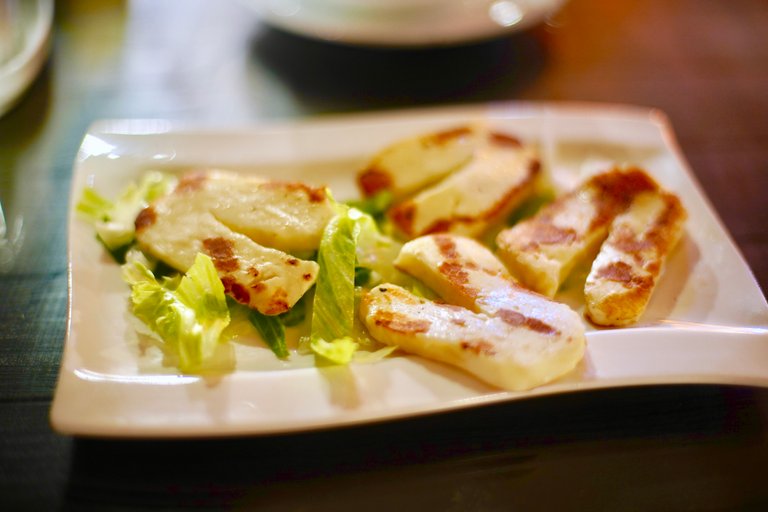 The variety of food and flavours served here was amazing but what really appealed to me was the colours. Every dish had bright colours, contrasting and vibrant. They just caught your eyes and made you want to eat them, but at the same time you didn't want to eat them or you'd their simple but beautiful presentation on the plate. Between the colour of the town's lights and those on my plate, I felt like I was in a vibrant fantasy land.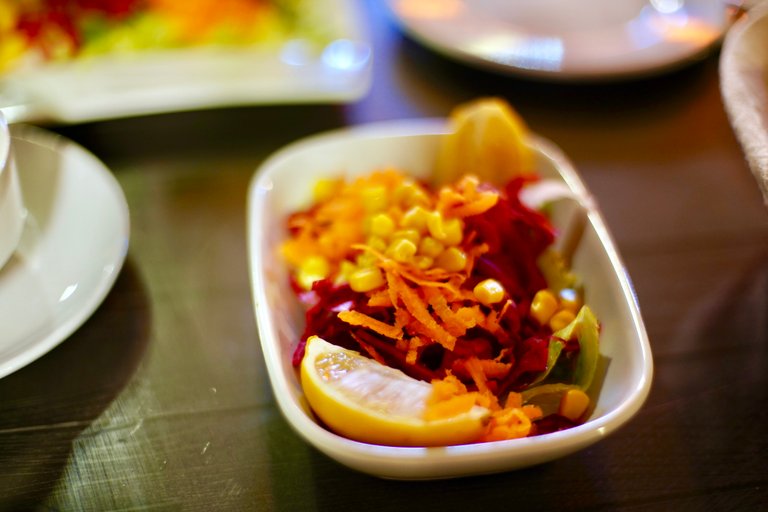 The fish course was served on a fish plate!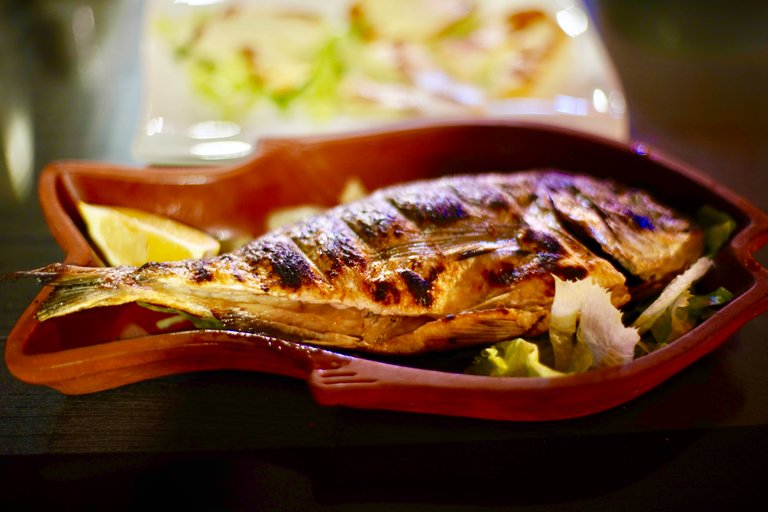 This freshly squeezed orange juice from local trees was just what I needed after my hot day sightseeing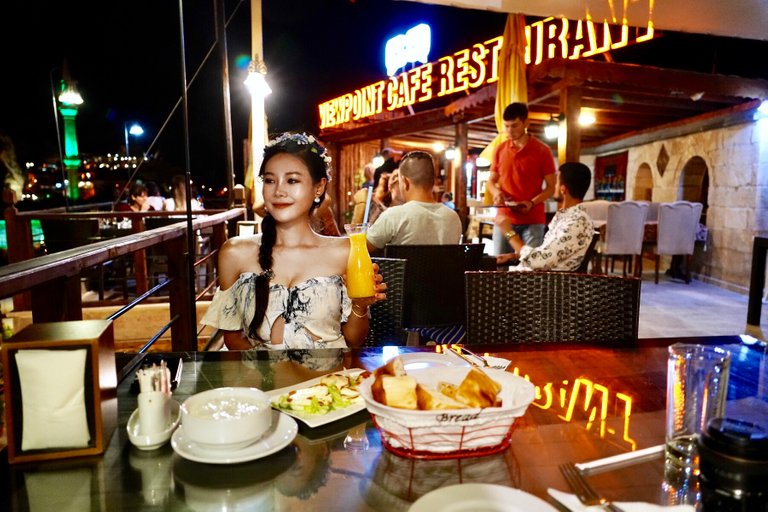 Can you believe this view? My meal took so long because I couldn't stop staring out at the fairy chimneys of Goreme.
And so comes to an end another day of travelling. Thank you for discovering Selime Monastery with me and riding a long on my carriage ride to discover a local horse ranch. I hope you enjoyed it as much as I did, and it was lovely to have you travelling a long with me. I was most fascinated by the church in Selime because it was just so big. I was trying to imagine someone carving all of that architecture from the stone by hand and I just couldn't understand it. It felt like nature must have somehow carved these shapes from the rock because they were so at home in the landscape and their construction was so sympathetic to the nature of the area. The archways of the doors, windows and decorations were so intricate and their designs have survived thousands of years, almost untouched.
Thank you for commenting on my posts. If you liked this one please give it an upvote and make sure you follow me for future blogs as well! To all my friends on Steemit, have a great day and I'll see you next time!

在卡帕多西亚的奇幻旅程当中,注定了我随时随地拥有冒险精神,并带着一颗流浪的心,在这片怪石林立的世界里,放飞禁锢的思绪,与大自然更加贴近。今天我想带着大家继续穿梭在如同天外来客一般的石柱森林里,逍遥自在的玩转格雷梅。在格雷梅有两条线路是不容错过的,一条俗称红线,可以亲身感受那些出现在明信片上的明星风景,也是主要围绕着格雷梅的近距离景点。另一条路线俗称绿线,这条路线会带你深入格雷梅西南方比较偏远的山谷中徒步。不来一点浑然忘我的冒险精神,怎么可以体验与大自然交融的心驰神往?
接下来我们就整理好背包,踏上惊险刺激的格雷梅探险之旅吧。说起修道院,大家在脑海里都会有一个印象吧,传统的修道院是一个诉说历史的人文景观,而格雷梅的修道院,却是一个人文与自然巧妙融合的景观,这就是建在石头山里的塞利梅修道院。这座千年遗址坐落在厄赫拉热峡谷的北端,来到这里的第一感觉是绝秒。虽然卡帕多西亚盛产诞生在石头里的艺术建筑,但是塞利梅修道院却有着别具一格的美。在一个个冲天而立的石林上面,却寸草不生,远远望过去就像是无数只千疮百孔的庞大外星生物,怒发冲冠的把触角伸向四周,又像是外星人在地球的一个角落不小心遗落下的宇宙飞船战队,让我心生畏惧。据说这片异形的突兀怪石堡,还是科幻大片鼻祖《星球大战》里突尼斯土洞屋群外景地的设计灵感来源,正是因为这一处景观,让塞利梅修道院成为格雷梅区域内首屈一指的景点。
塞利梅修道院开凿于一整块岩石最顶端的山崖上,让我格外惊讶的是,为了保持其最原始的样貌,没有任何多余可以依靠的扶手或者栏杆,更没有爬山的石阶,完全是原汁原味的土路。所以如何征服这座光秃秃的山岩,爬出一条路来呢?看到这陡峭的地势,我立刻后悔莫及,自己怎么只带了双拖鞋来。但是为了奇异壮观的美景,也顾不了那么多了,我鼓起勇气,手脚并用,开始了攀爬之路。火辣的阳光把山体染的金光灿烂,十分刺眼,手扶着滚烫的岩石,这也增加了挑战的难度系数。路上多是滑滑的沙岩,而且道路狭窄,是名副其实的羊肠小道,刚好够一人过,还好跟着景区的箭头标志,红色箭头上行,绿色箭头下行,就能找到走的最稳的路。为了自己的安全,这一次探险只好放弃了我心爱的手机稳定器。踩着拖鞋徒步攀岩的我,已经没有录视频的心思,唯一的专注就在于保持平衡,不要滑倒。我的内心是忐忑的,难以想象在下一站等着我的是怎样惊涛骇浪的景象。这一队姿势狼狈却勇往直前的人们,像是行走在外星球的探险家,虽然路上磕磕绊绊,但是最终注定会收获气势磅礴的风光。
经过与古怪岩石的一番斗争,最终爬上山崖登上千年遗址。眼前这个石窟建筑群奇特又惊人,这里几乎所有的蜂蜜岩石上都有小开口,简直就像一块块或大或小的芝士。这里曾经是修道士修行的地方,后来因为岩石崩塌危害到居民,居民只好搬去数公里外。这里面有很多的洞穴,有的是住家,有的是教堂,更多的还是基督徒的避难所。走进这个烟囱直插云霄的巨大厨房,里面确实像开了冷气一样凉快,和室外的温度形成了巨大的反差。除此之外,还有一座回廊环绕的教堂,以及洞穴族的石磨,储藏粮食的洞穴和餐厅,以及一系列具有穴居生活显著特征的建筑。
离开了塞利梅修道院,我回到了格雷梅的市中心,天色将近黄昏,原本安逸的小城逐渐热闹起来,周围的纪念品商铺亮起灯火。这时候突然从我身旁经过一辆马车,引起了我的注意。记得在安塔利亚的时候,就遗憾没有坐到马车。这一刻坐上马车,穿梭于林林立立的精灵烟囱森林里似乎是最完美的选择了。马车夫是当地小伙,非常热情,带我悠闲的逛着市区,友好的和周围商铺老板打招呼,途中看到闻着花香的小猫,打瞌睡的狗狗,看见我,就抬了一下前抓,是在跟我打招呼吗?马蹄声清脆的奏乐,配合着我最喜欢的土耳其灯具,星星点点,奏响了夜色下的交响乐。土耳其的民俗商店真的很漂亮,这鲜艳的色彩,绚丽的灯光几乎照亮整个天空。
马车夫兴致盎然,问我要不要去参观一下他的马舍,我欣然答应。土耳其到处都是喜爱动物之人,想必土耳其的动物应该能得到人类最用心的呵护呀。这应该是我第一次近距离接触马,看到高大的马群,披散着长长的有光泽的鬃毛,大眼睛滴溜滴溜的,一股傲娇的气质,我谨慎的小碎步慢慢靠近,马夫似乎看出了我的紧张,递给我面包来喂马,黑白双煞两匹马伸头过来,一点不害羞啃起脆脆的面包,嘎吱声有趣极了。我渐渐放松下来,和马儿们玩起来,一只黑色的小马似乎特别喜欢我,一直过来亲我。坐马车与马儿互动真的太好玩了,只可惜天色已晚,也到了晚餐时间,马车夫把我们送回市中心的一家餐馆门口。
我们来到了这家全格雷梅景色最佳的观景餐厅,餐厅有三层楼,依旧装修成格雷梅最有特色的洞穴餐厅。我选择了最高的一层楼坐下,在这里可以欣赏到格雷梅炫目多姿的夜景,非常迷人。这家餐厅提供土耳其本土菜和西餐混搭,给我印象最深刻的当数那一整条烤鱼,放在鱼儿形状的木头盘子里,真的太可爱了。这家餐厅的晚餐很好吃,蔬菜清爽,烤肉很香,再配上土耳其当地最有特色的酸奶酱料,酸甜可口,让人食欲大增。亲爱的朋友们,今天的格雷梅探险之旅和美食体验就要告于段落了,之后还有更多精彩的土耳其卡帕多西亚游记等着和大家分享。
My video is at DLive