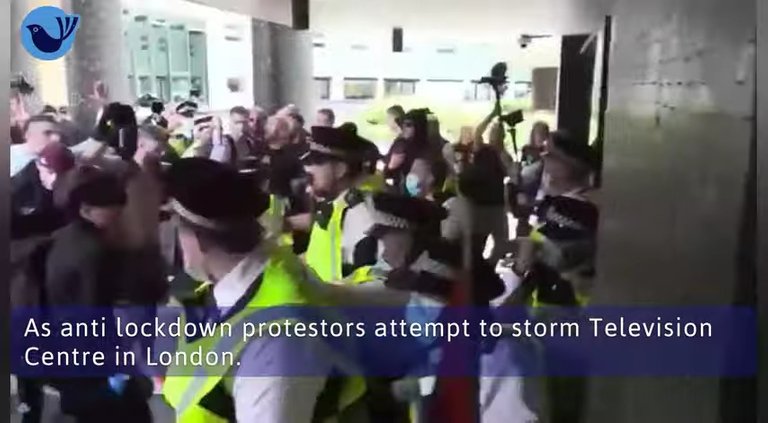 Source / Извор: news world
Judging by the reactions of the people all around the World, the proverbial fan could suffer a smelly hitting very soon!


Today angry mob tried to storm BBC Television Center in London:
OK, they have finally identified a key subcontractors in the Coronavirus Hoax. A Center of lies and panicdemia. As we are informed, they will go from one outlet to another to deliver a message. It's a good start, but it is still not enough.
France forced its Covid health passes today, despite a massive resistance of the population:


And in the United States, last Thursday Centers for Disease Control Director Rochelle Walensky told CNN that fully vaccinated people who get a COVID-19 'breakthrough' infection can spread the virus to others even if they are not symptomatic… People are fed up. Yesterday, Kentucky Senator Rand Paul, a medical doctor by profession with 33 years of experience, call for resistance against Covid lies & totalitarianism in the United States: