I'm exited to share the good news with you. My Etsy Shop is up and running, most of my bags are available. Take a loom if you have some free time and contact me if you're interesting in something. Most of my bags are listed for sale, there are a few left, those will be listed as soon as possible.
Today I'm showing you another example how you can use (almost) every piece of fabric.
There are bits and pieces left from the bags and as my goal is to #recycle, #upcycle, #reuse #repurpose and stop waste, I needed to come up with an idea to use every piece. My sister in law has also cleaned out their closets recently and I got two bags full of things they don't use anymore. I told her to throw away nothing as I may be able to save the clothes they don't need anymore. That's how now I have a bunch of (new to me) fabrics I can work with.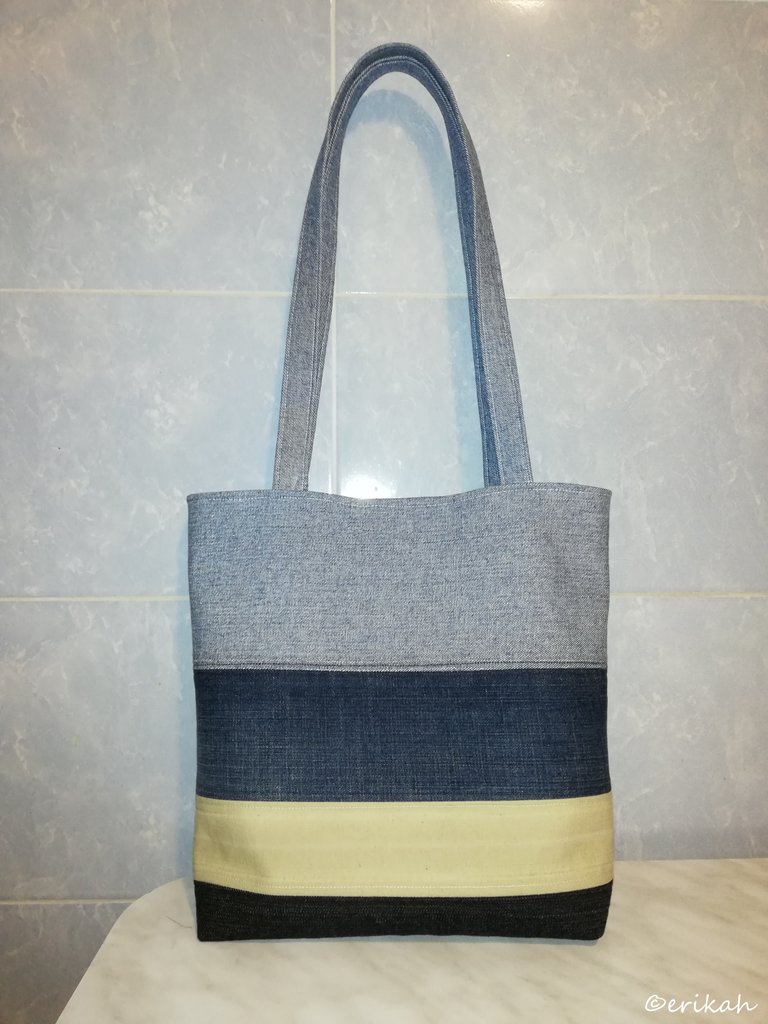 The bag on the photo has been made of those pieces, some jeans that I used for previously created bags. The beige fabric is from my sister in law, the light blue jeans was my brother's jeans that was almost brand new but due t an accident, it got stained with accumulator acid, which is fatal to any fabric.
I thought a bag like this would come in handy when you're wearing one or more similar colors like these. You can wear it with black, different shades of blue and beige as well.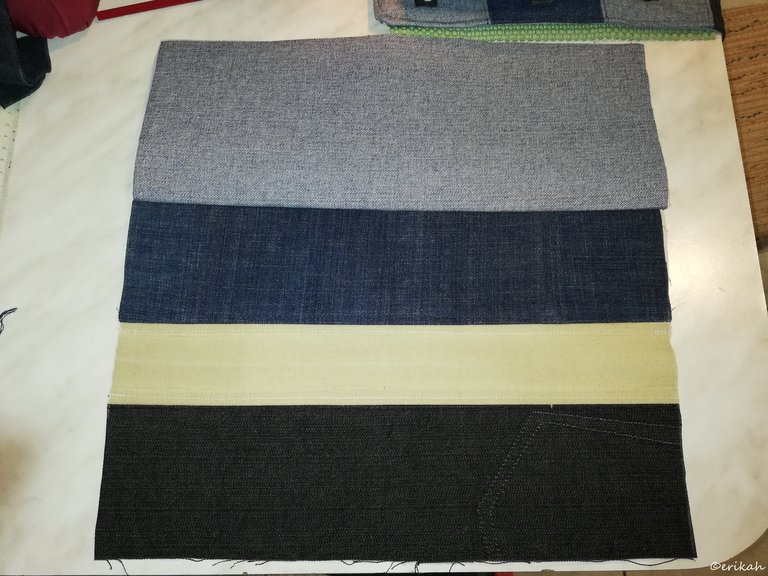 At that point did not look like much as the proportions are strange but I knew once it's assembled and the bottom part is finished, it's going to look nice.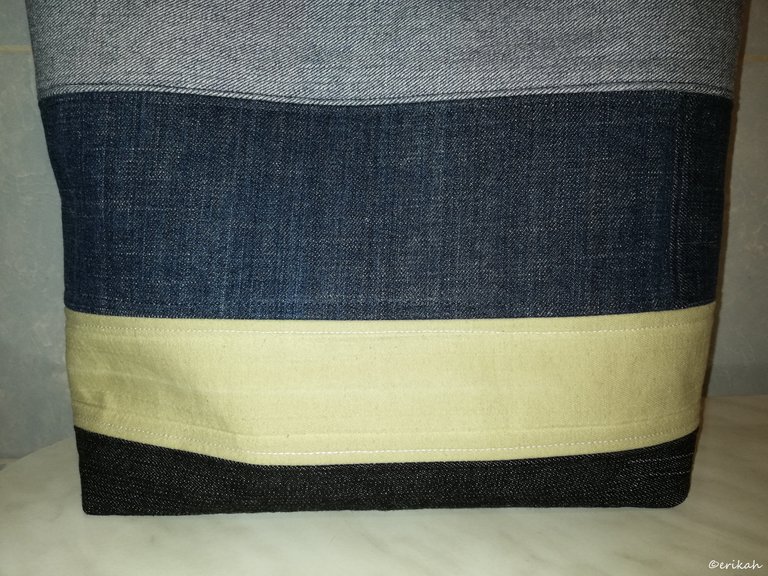 Matching colors is always a challenge, as my taste it's my own, others may have different taste. Matching threads with fabrics is another challenge.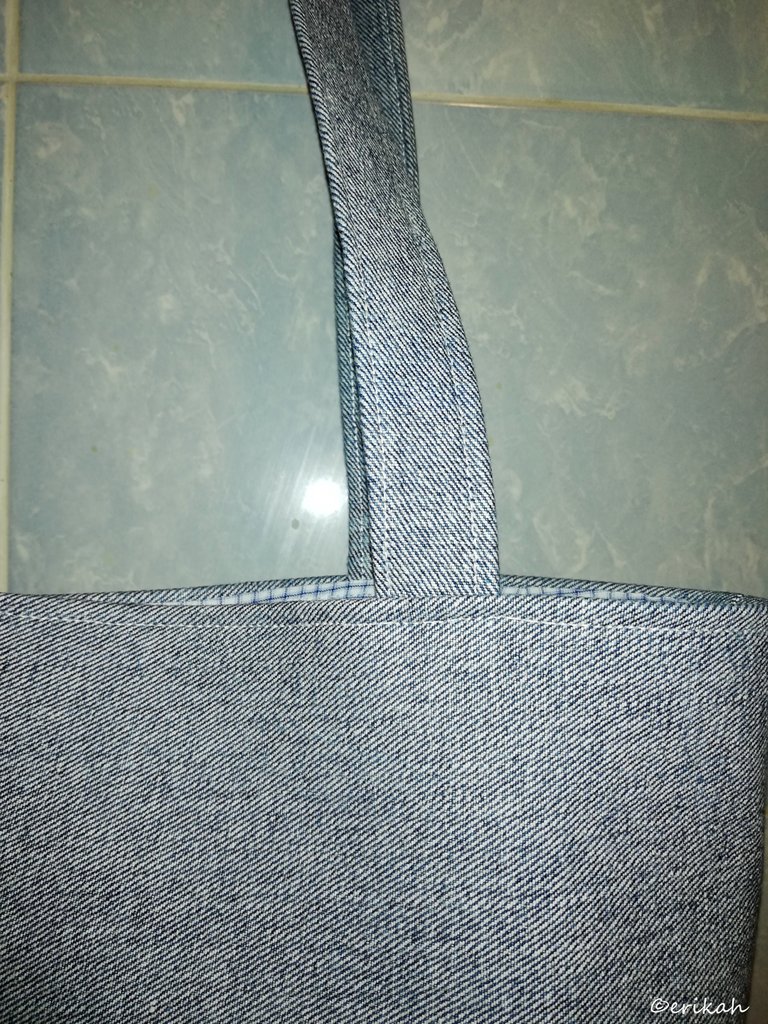 Since I'm pretty new in the business and we had two months lockdown in the meantime, my thread collection is missing a few threads. Colors ranging from cream, beige to brown and olive are missing. The shop in the neighborhood doesn't have these and who knows when they will be able to replenish the stock. They were hit hard and selling what they have. There's another shop downtown, maybe tomorrow I'm going to pay them a visit and help sales a little bit.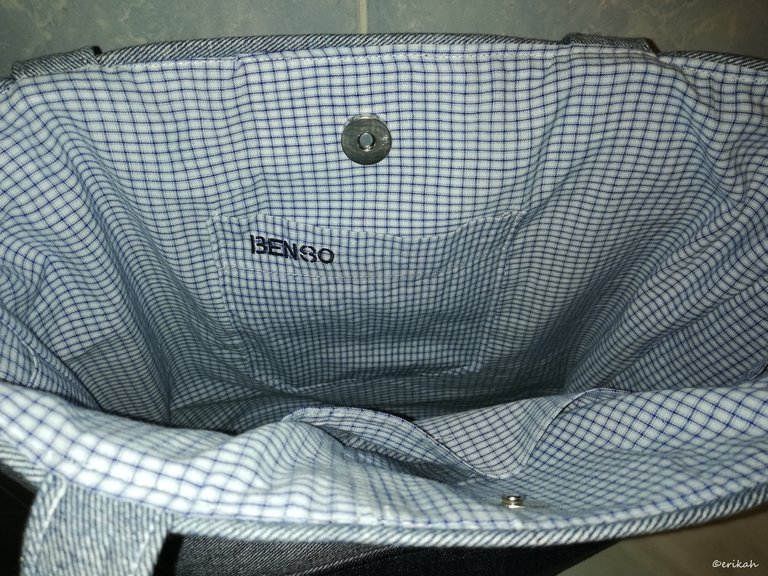 I had this shirt that I've bought from the second hand shop, the pocket was pretty nice, so I thought why not use it. This is how the bag has pockets. Instead of zipper this is closing with a magnetic snap.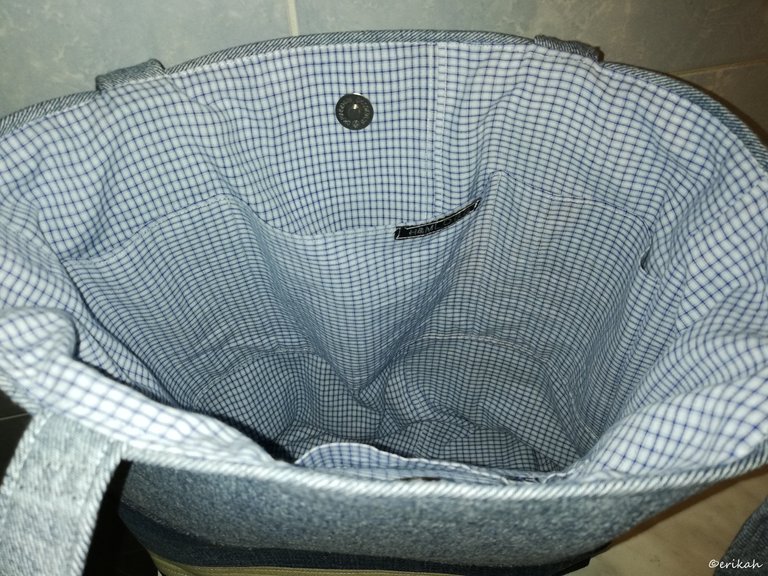 Update! While writing this post, my niece called and told her I have new bag and sent her the photo. She loved it, so it's hers. The bag going to where the fabrics came from 😁
So is one is not going to be listed in my Etsy shop but I'm going to make others like this as it's a good design.
Please feel free to check out my Etsy store.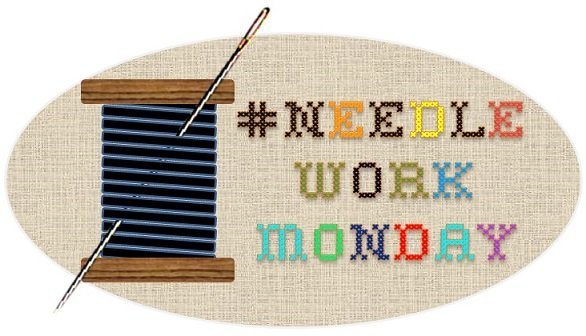 source
#NeedleWorkMonday founder: @crosheille 🧶
Hostesses (admins): @muscara, @shanibeer and @marblely

Check out my other sewing posts: