Now that winter is here, it's time to get my crochet hooks and yarn out again. Here are my current projects, all due for Christmas.
---
My computer pouch
About this time last year I bought a new computer, and with nothing much to do in the winter months, I decided to crochet a nice little pouch for it.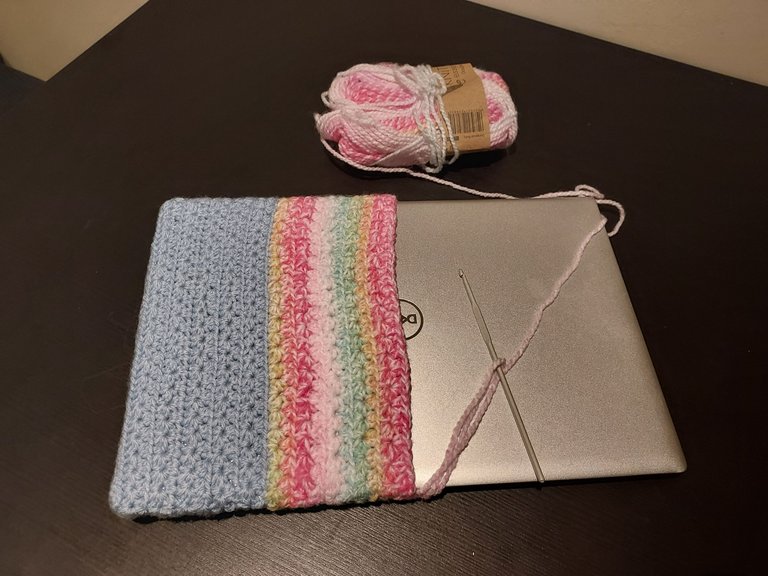 There was a pattern on YouTube for a purse, and I adapted it for my computer pouch. You can see the pattern clearly in the blue section, it's like a flower, very pretty. It's a simple pattern and once I started, it was easy to master. Very soon I was half way there and my new computer would have a new pouch to keep it nice and cozy. That was 12 months ago. Then I moved houses, the country gradually opened up, I went out more and forgot about my computer pouch. I'm confident my computer will have a Christmas present this year - I just need to find the pattern from YouTube again.
---
Henri's dinasour
In the meantime, Computer will have to wait a little while. Back in Easter, I saw a couple of my great nephews (my sister's grandchildren). One of them, Henri was six and like many little boys was into dinasours. He's really sweet and gave me a lecture on the different types of dinasour and their characteristics. I've made him a dinasour before so I said I would make him another one. We even discussed what colour and type of dinasour he wanted. A few days later I mentioned it to my sister, she said don't worry about it, he'll forget about it. Actually I did. I was busy with other things in life and dropped crochet, so it was a relief to hear that.
In September I saw Henri again. He'd grown a tad since Easter and came rushing for a hug when he saw me ❤️. Then the first thing he said was
"Where's my dinasour?"
No!!! Why does he remember?? He's supposed to forget about it! 😱😱😱
"I'm still making it darling, it will be ready for Christmas" I uttered
"Ok!" And he runs off to play. Phew!!! I nearly lost my position as his most favourite great aunty. Now I need to get my act together. But what dinasour and colour did he say he wanted? I really hope he forgot as he kept on changing his mind back in Easter. I found this pattern on the internet, the dinasour looks really cute, and I hope Henri will like it.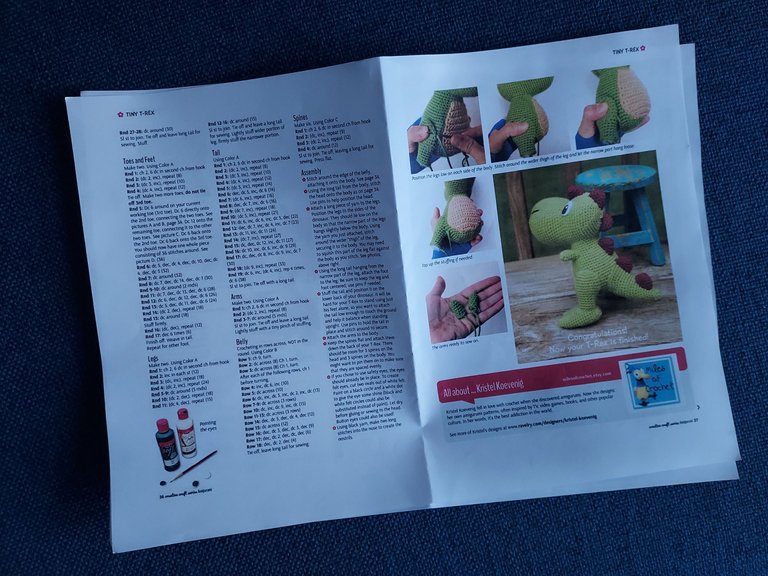 This is the first part, the head but I don't know if it's the front or back. It looks a little pointy, don't know why because I followed the pattern. Anyway, I shall see how it goes. I still have a few more weeks till I see Henri at Christmas. Hopefully I will still be his most favourite great aunty then ✌️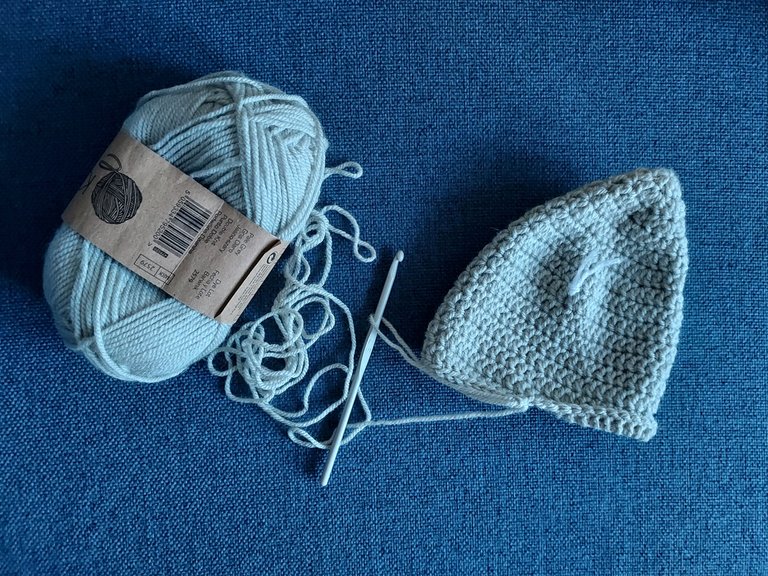 ---
Our little princess
I come from a big family and including Henri I have 5 great nephews. Another one is Baby Arthur who is the youngest of the five. Well, not anymore as he had a baby sister recently!! I have a beautiful great niece now, the first baby girl born in our family for over 30 years. I'm going to see the little princess later this week, and rather than buying her a present, I want to make her something. I found this lovely candy heart cushion pattern in the internet. It's simple to make, nice and dramatic, and would look lovely in her cot or room.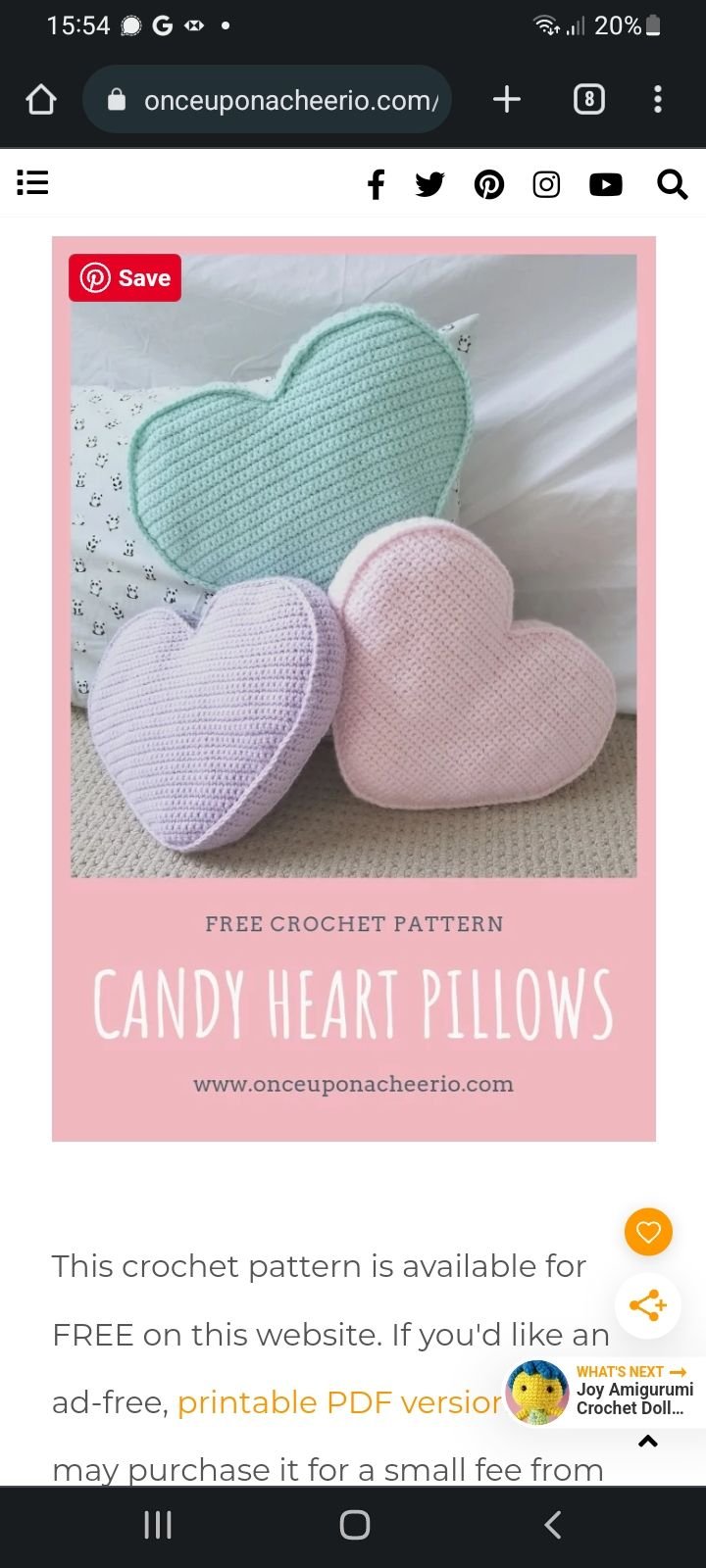 The colour is light pink but the shade doesn't come out very well in the photo. I just started crocheting it last night and am satisfied with the progress, this is probably half of one heart and I need to crochet two, plus the rim to go round it. Hubby says it looks like underwear 😂 and I can see why he says that!! When I finish, I plan to embroid her Chinese name and date of birth on it. I've never done that before, and if it's too difficult I'll just go to Plan B and do her initials instead of Chinese name.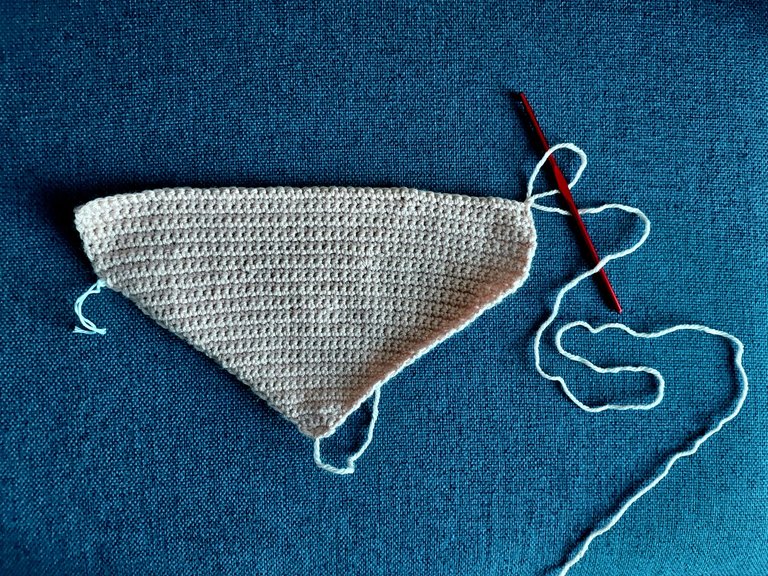 ---
It's going to be a few busy weeks ahead as I really need to get all this finished by Christmas to keep my most favourite great aunty status. Wish me luck!!