¡Hola!
Saludos a todos los hivers de esta querida plataforma.
Hello!
Greetings to all the hivers of this beloved platform.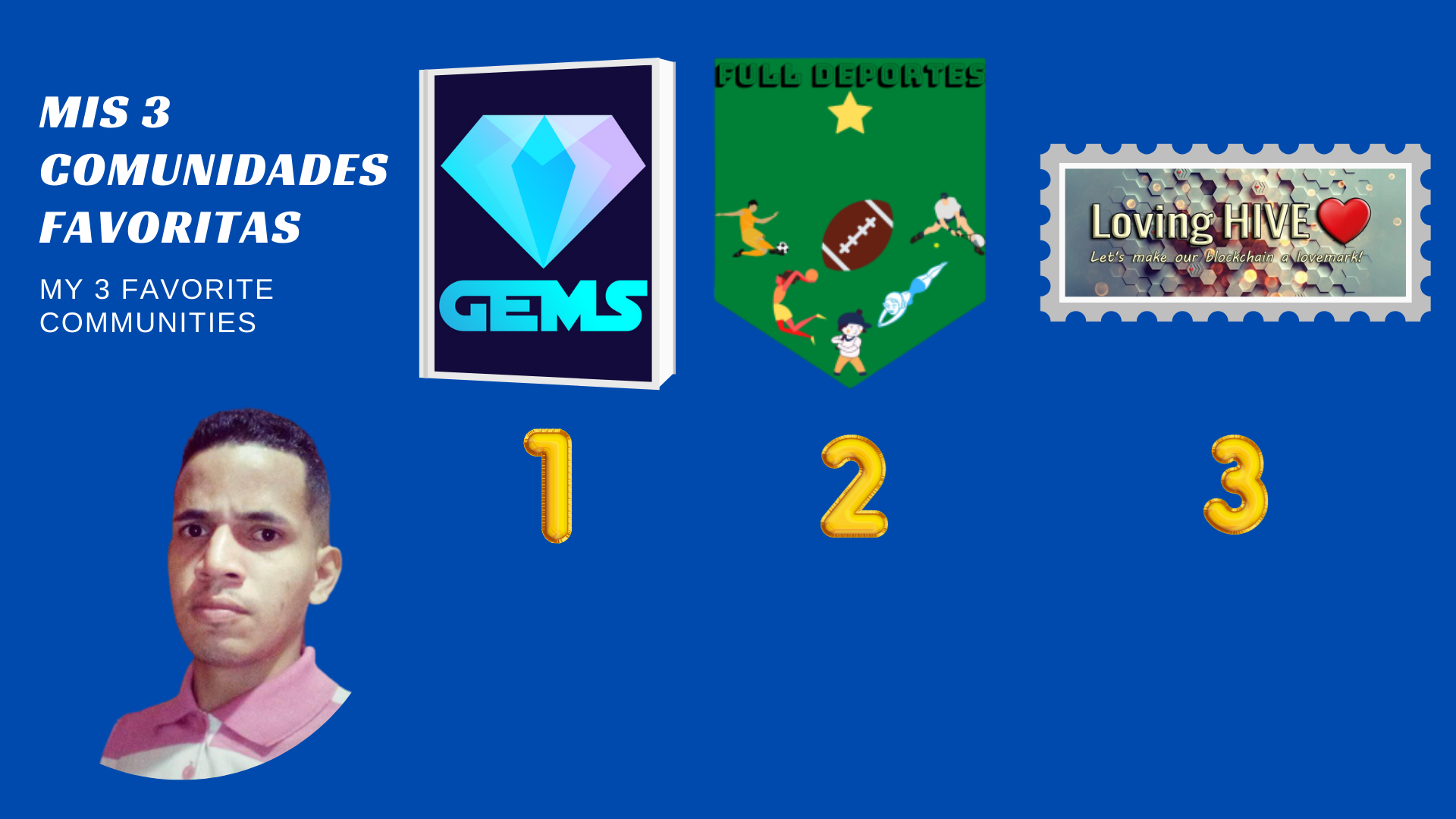 Foto realizada con la imagen de Gems, imagen de Full Deportes elaborada desde canva y por último, la imagen de Loving Hive
Photo made with the image of Gems, Full Deportes image made from canva and finally, the image of Loving Hive
---
It fills me with satisfaction and excitement that #Hive is growing little by little. In addition, many new users enter the platform, in order to be supported by the curators and the different communities that exist in the Beehive, which become favorites for the author, since they constantly publish directly from them; therefore, today I will tell you which are my three (3) favorite communities.
The first call is for, @gems-community, a fantastic and incredible community in all its senses; it is fantastic, for the simple reason that every day the authors give their best to be supported by the curators (@appreciator, @rocky1 and @upmewhale) of this very popular community in Hive.
Likewise, when I get up at 9 in the morning (Venezuelan time), I always have in mind to check the @gems-community and read those publications that catch my attention. Sometimes, I find extremely extraordinary posts, which even make me want to share them on Twitter, but I stop. I just comment on the post, saying: "Keep it up, you're doing great".
Me gusta el contenido original variado que hay en esta comunidad, desde bien temprano, hasta cuando me voy a dormir. Las personas son muy humildes y amigables, es más, ¡Sé las recomiendo!
I like the varied original content that there is in this community, from very early in the morning to when I go to sleep. People are very humble and friendly, in fact, I recommend them!
Having said that, now I want to touch on a very important subject regarding this question, which is the following: Why do I publish in @gems?
Publico mi contenido por 5 razones:
I publish my content for 5 reasons:
Encuentras buenos contenidos para leer con una taza de café al ladito.
You find good contents to read with a cup of coffee.
La creatividad resalta en el inicio de la comunidad.
Creativity stands out at the beginning of the community.
I find curiosities that are good to read, like this: Initiative #MakeupChallenge - | Men make up too! | #MarsCrea. It looks great on you, bro.
1,503 activos en la comunidad y 7.094 suscriptores. Eso habla muy bien de la comunidad.
1,503 active in the community and 7,094 subscribers. That speaks very highly of the community.
Suben vídeos divertidos de toda clase.
They upload fun videos of all kinds.

A community just out of the oven, created in August, which bets on original content in all sports. Its administrator is none other than the renowned partner, @fermionico, who commands this community.
¿Por qué me gusta esta comunidad?
A pesar de que es nueva y solo tiene 7 publicaciones, la considero importante para mi evolución en el periodismo deportivo en Monagas, Venezuela.
Why do I like this community?
Even though it is new and only has 7 publications, I consider it important for my evolution in sports journalism in Monagas, Venezuela.
Debo confesar que todavía no he podido publicar en la comunidad de Full Deportes, pero en estos días verán mi primera publicación y les adelantaré que será sobre un Jugador que pasó por muchos equipos en Venezuela. En estos momentos, se encuentra en Perú dirigiendo a un equipo. ¡Próximamente más detalles!
I must confess that I have not yet been able to publish in the Full Deportes community, but in these days you will see my first publication and I will tell you that it will be about a player who has played for many teams in Venezuela. At this moment, he is in Peru coaching a team. More details coming soon!
I feel that this community will be seen by many through this publication and will increase its subscriptions little by little. As @fermionico says: "We are small, but we will grow as the sports spirit grows in the Hispanic American community".
La imagen que cree para Full Deportes, fue realizada desde canva
The image I created for Full Deportes, was made from canva

Loving HIVE ❤
Loving HIVE ❤
The community of Loving Hive became known on August 1st of this year, thanks to the friends of @rutablockchain, who are the administrators of this prestigious community, where day by day we express our feelings and all the love we feel for #Hive. Love? Yes, love for #Hive dear reader.
Igualmente, es de admirar los artículos que puedo encontrar en Loving Hive. Me siento completamente enamorado de esta comunidad, y que mejor manera para hacerlo que demostrar lo que siento por esta Colmena en mis artículos.
Likewise, it is to admire the articles that I can find in Loving Hive. I feel completely in love with this community, and what better way to do it than to show what I feel for this Beehive in my articles.
No saben cuanto me gusta esta comunidad, ¡La amo! y me gusta leerlos a todos. Demuestran su amor por Hive y eso me motiva a compartir mi cariño, amor, afecto, otros.
You don't know how much I love this community, I love it! and I like to read them all. They show their love for Hive and that motivates me to share my love, affection, and others.
Sencillamente, publico en Loving Hive, porque es un modo de agradecimiento a todo lo que he podido comprar en tan corto tiempo. Gracias a #Hive, y ahora a Loving Hive como comunidad, he sido testigo de sus excelentes concursos.
I simply publish in Loving Hive, because it is a way of thanking everything I have been able to buy in such a short time. Thanks to #Hive, and now to Loving Hive as a community, I have witnessed their excellent contests.

Si no sabes como unirte a las comunidades, aquí te dejaré un tutorial que publique hace dos (2) meses.
If you don't know how to join the communities, here I leave you a tutorial that I published two (2) months ago.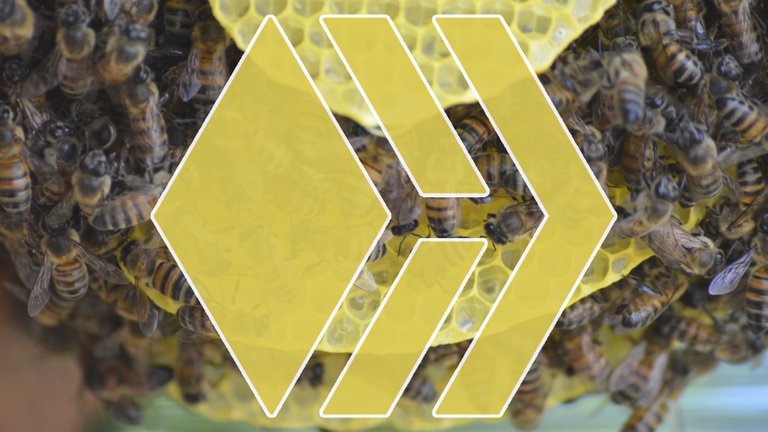 ---
¡Hasta luego, nos vemos!
See you later!