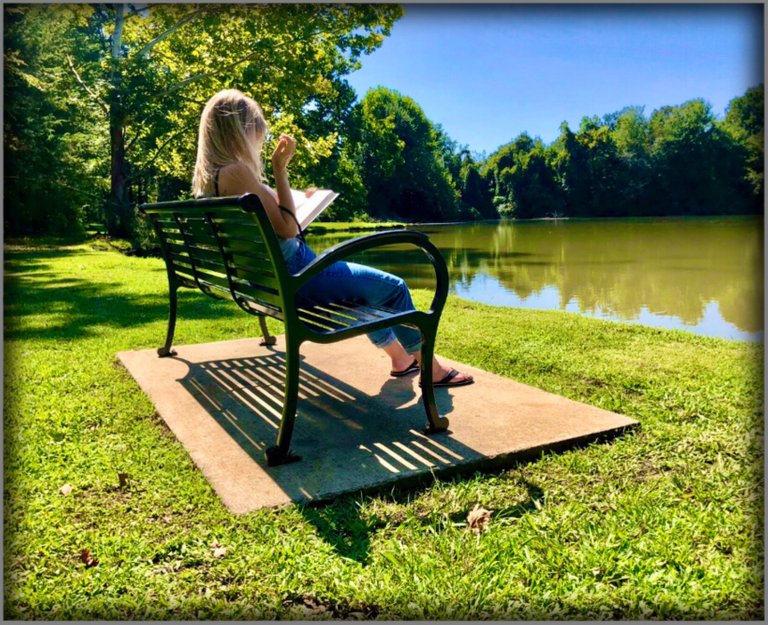 It was so nice outside I forgot where I was a couple times. A wise man once said a late summer day in Tennessee is like an early spring morning in California. Me. Ok it was me who said that, whatever. And posted it. You consumed it and now here we are, together in agreement:




It started at the pool. Every day starts at the pool unless of course it's not summer and it's freezing outside or the sun's not out or there's no water in it. Otherwise community pools around here are like restaurants, salons, concert venues and amusement parks, theaters, gyms and everything else—wide open. Covid Delta 2V SARS variant squared 19 hundred virus 2020 Corona avoided Tennessee USA like the plague.




Gorgeous! 79 degrees and sunny, slight cool breeze from the East. The weather hasn't been that nice since we were in a different country. Way too nice outside to enjoy ourselves lounging around effortlessly doing nothing poolside all day soaking up vitamin D when we can do that at Fort Loudoun Lake.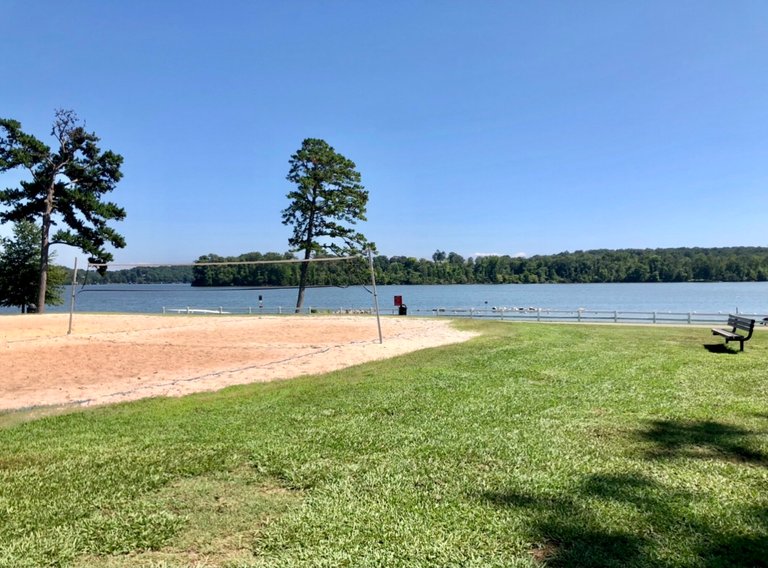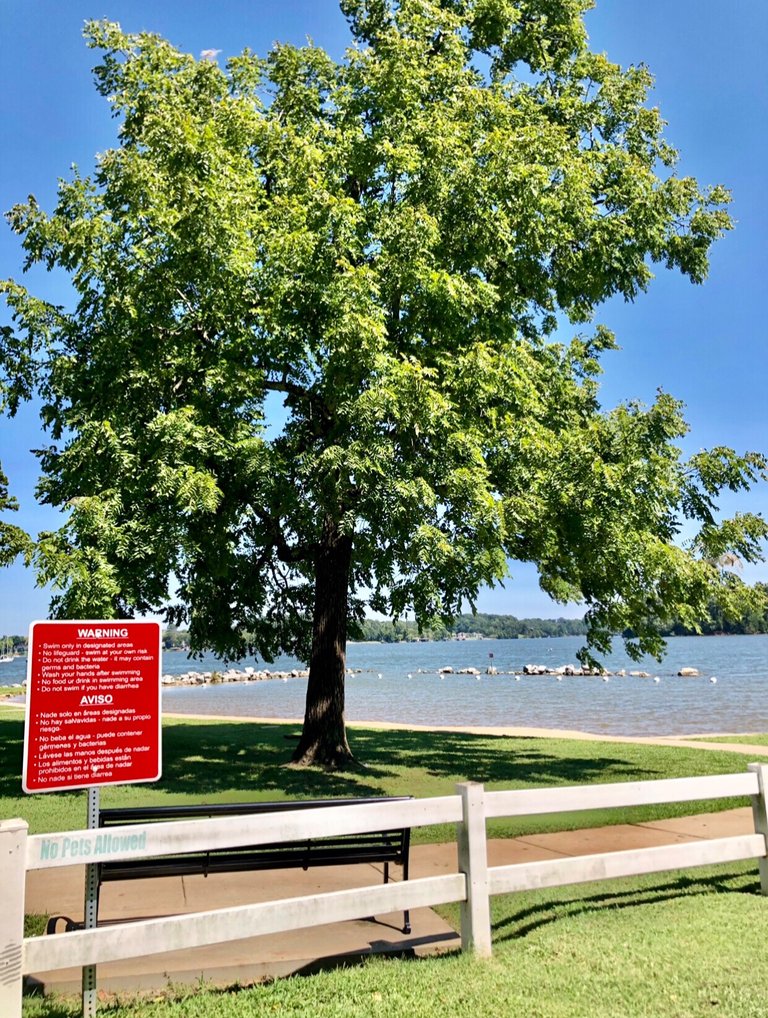 We gathered our things, got cleaned up and drove south 10 miles but first things first, lunch.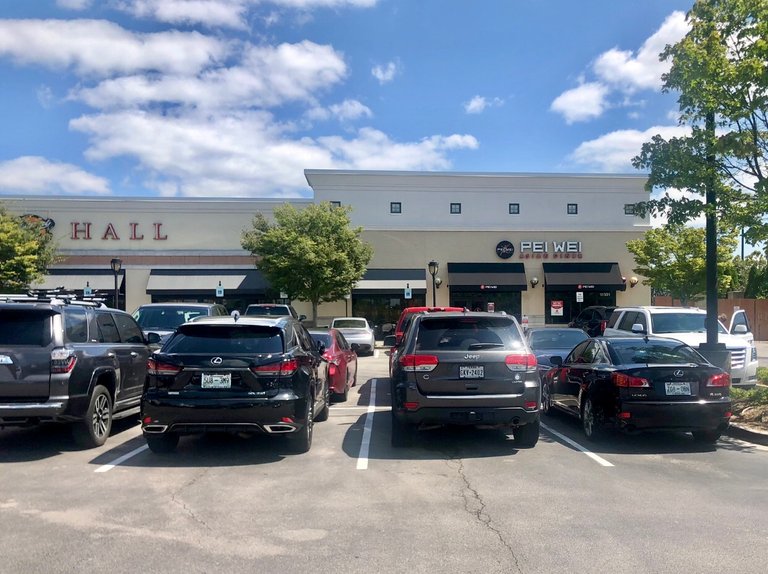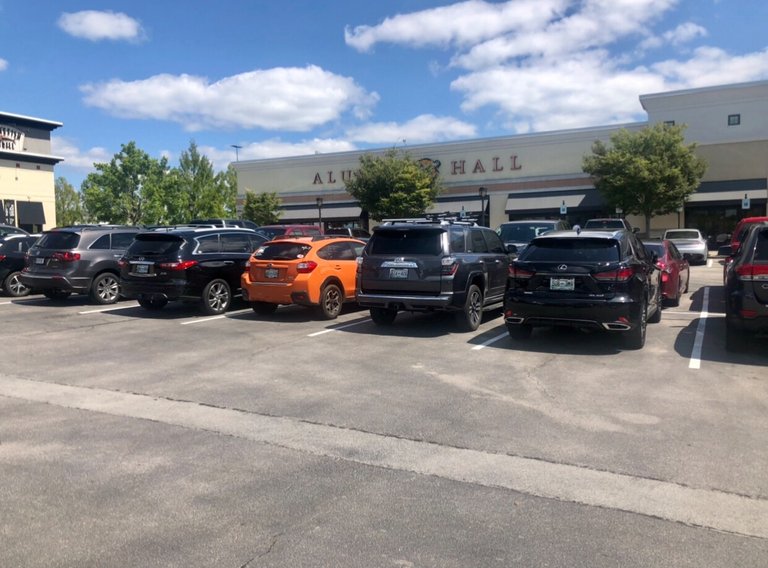 Packed! Standing room only. There isn't a restaurant in Knoxville that hasn't had a 15 minute wait all year but it was only 11 hundred hours on a Thursday. We did laps in the mall parking lot until a space opened up.
Roadways are just as congested. If you or anyone you know is planning a trip to the birthplace of country music, prepare for bumper to bumper traffic like the great pandemic of 2021.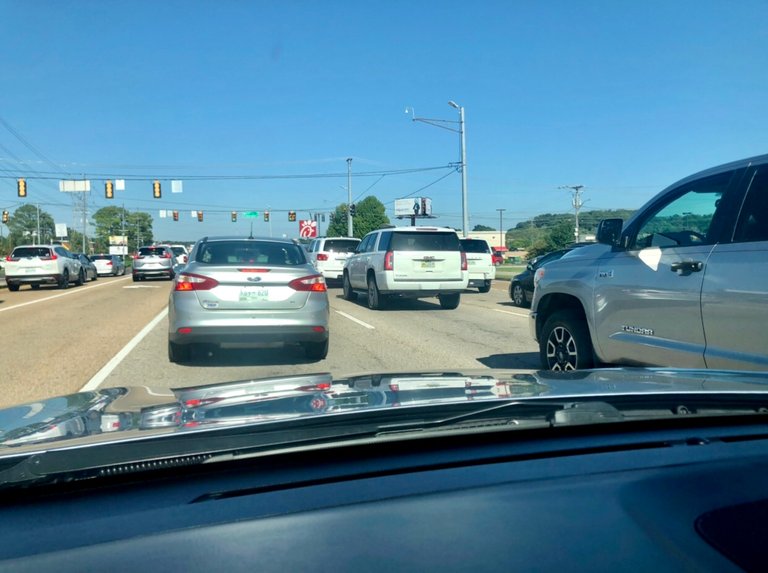 We ordered lunch to go. Before I had a chance to put the car in reverse, a bright orange SUV had a line of vehicles parked behind it waiting for our spot. Interstate 40's a parking lot in the middle of the day in the middle of the week in the middle of America. We cut across all four lanes, exited Sinking Creek Parkway and had the whole place to ourselves. Sit anywhere you like.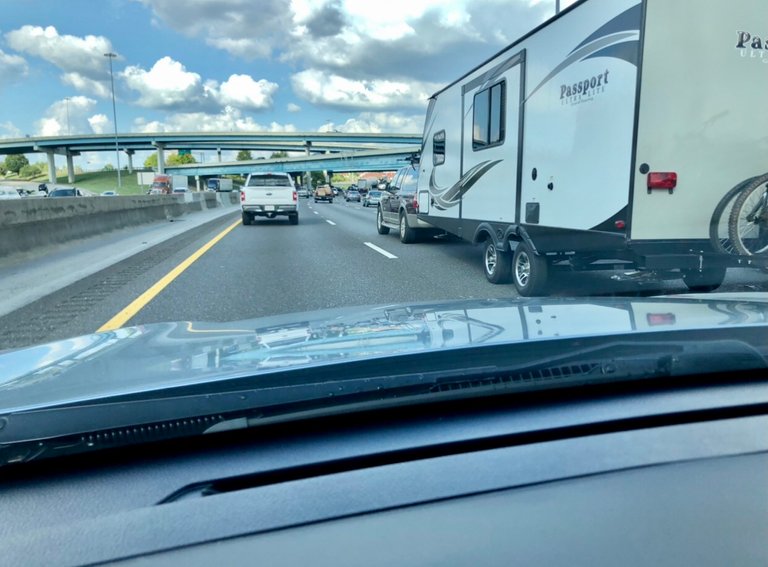 Not a vehicle in the parking lot other than ours. Roadways, shopping mall parking lots and restaurants are elbow to elbow on the nicest day of the year but not here. No lines for park facilities and all 50 miles of shoreline is unoccupied.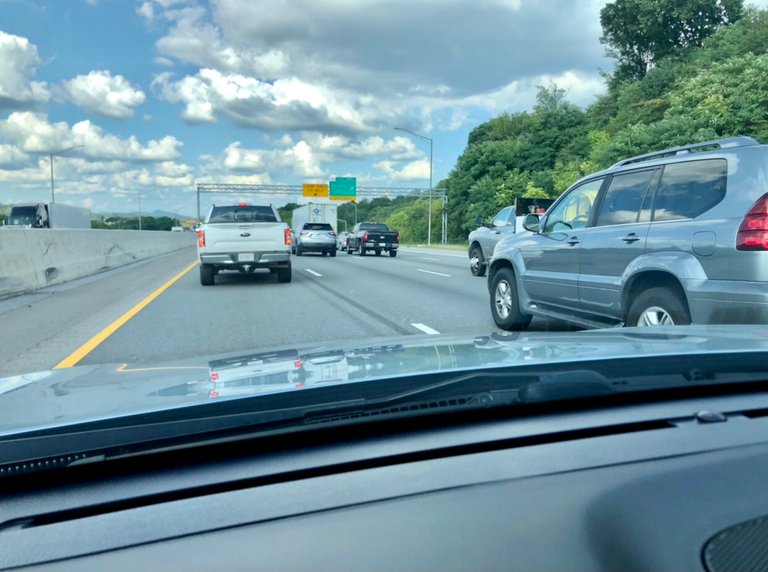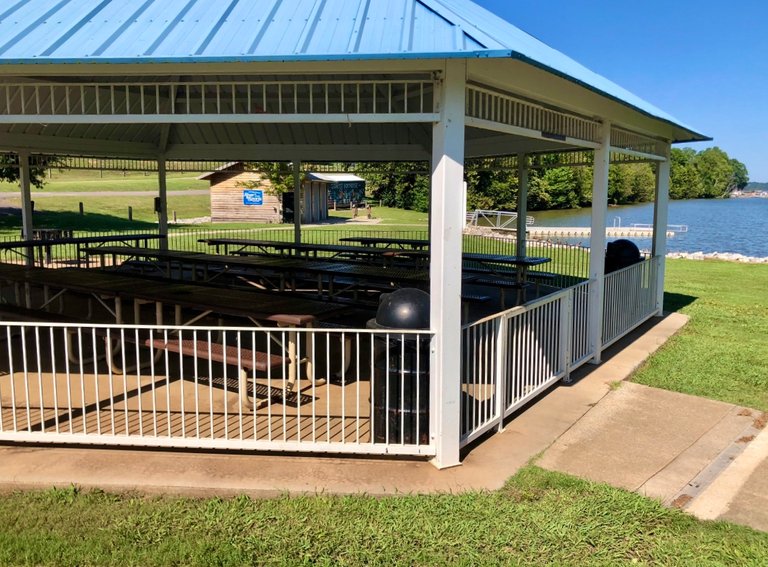 Mall parking / Lake parking: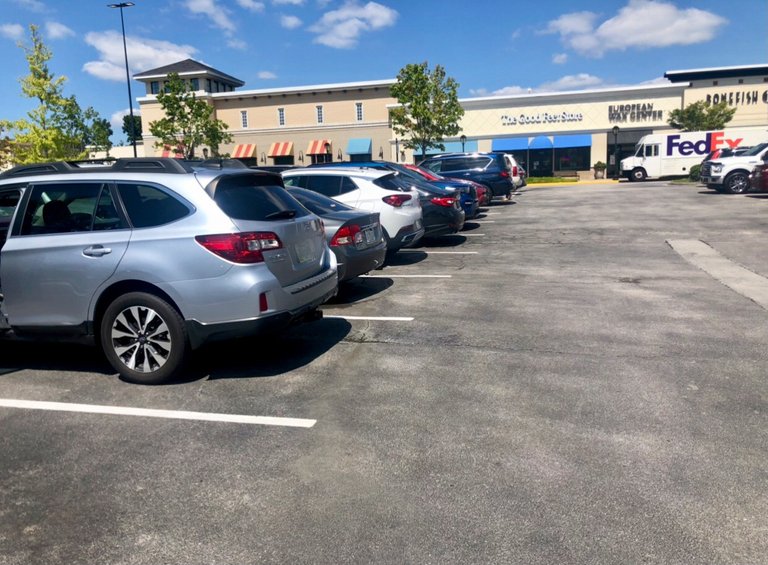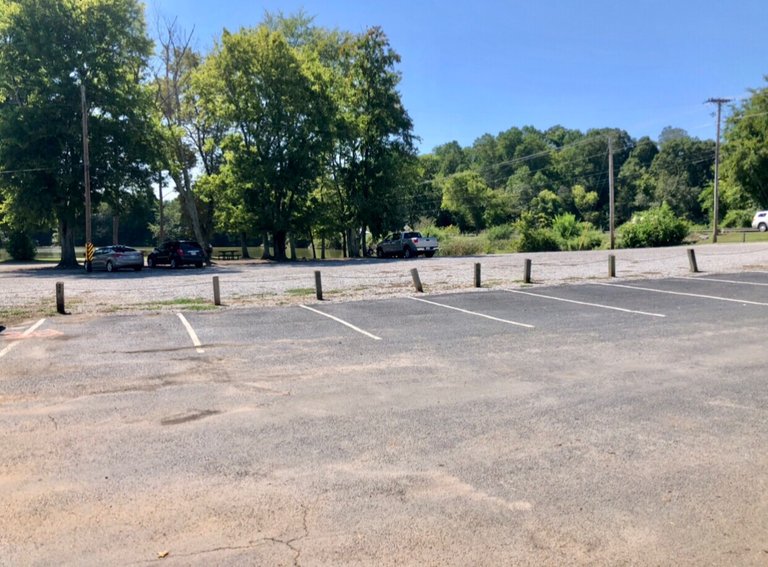 Sweet! Nice day to read a book. Nice day to document a nice day. The high that day was 81 degrees, not a cloud in the sky. Wasps and mosquitos are out in force along with butterflies, ladybugs, cicadas and a thousand other buzzing, flying things. Everything's so green in September. Ducks are happy to see us until they learn we don't have anything to feed them. The smell of fresh cut grass is seducing.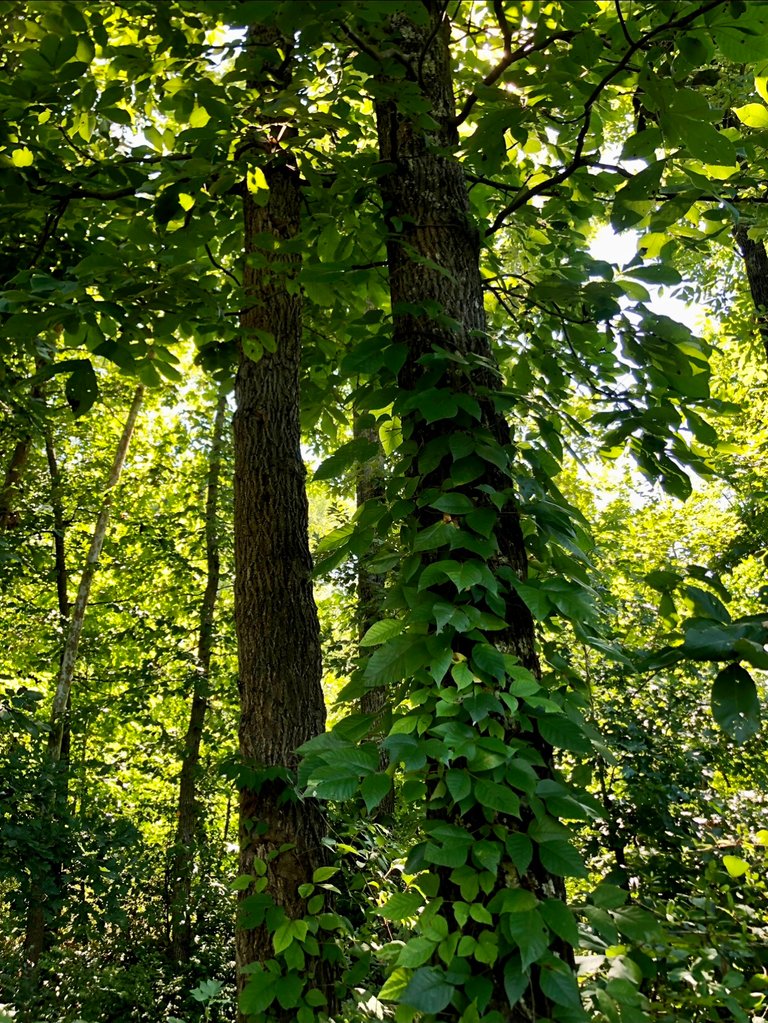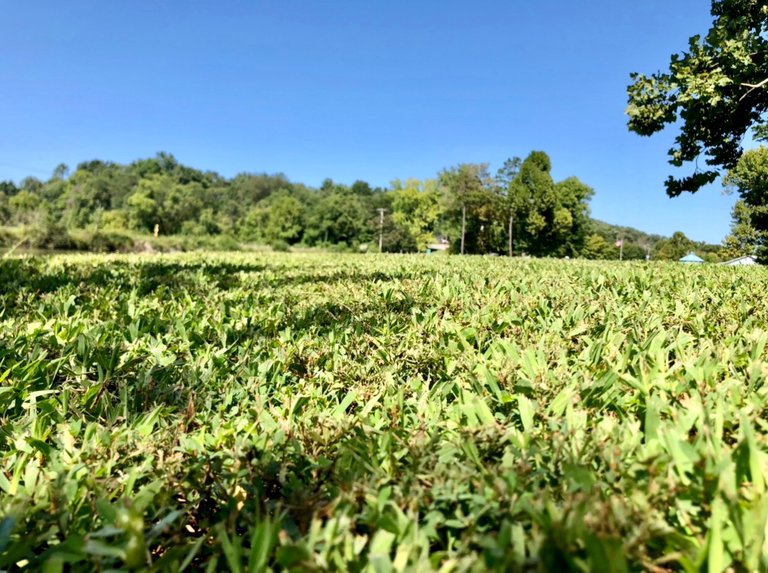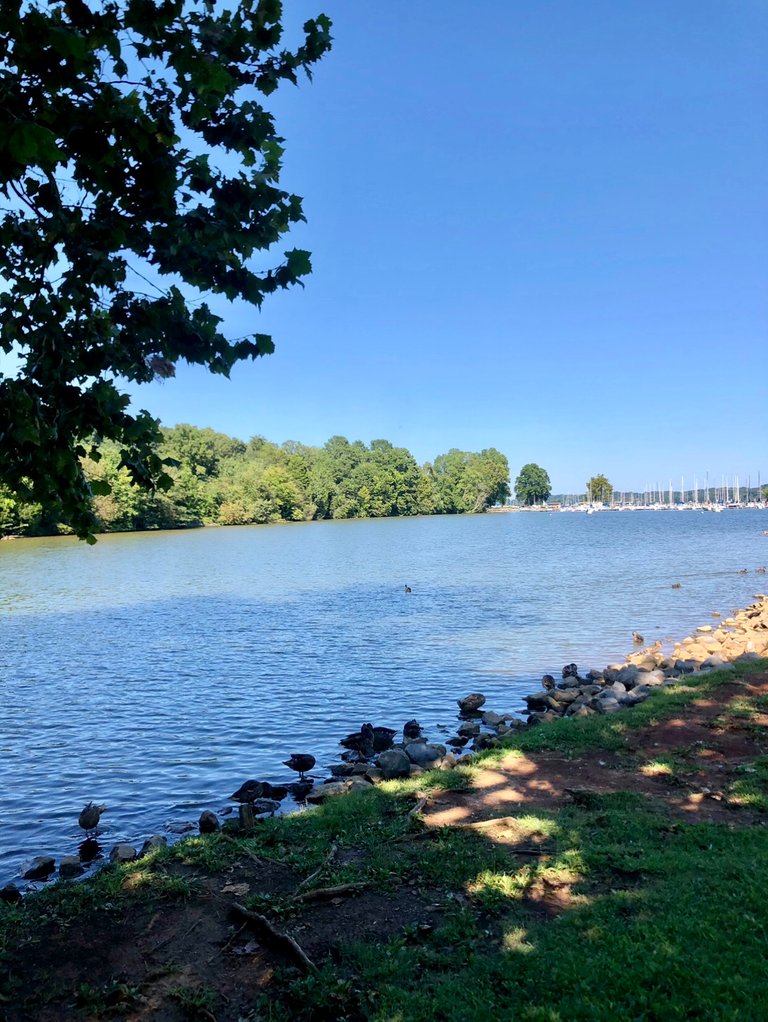 I took more pictures, ventured around a little bit to verify we didn't miss any heavy equipment signs, we didn't. Pura's about half way through This is Your Mind On Plants by Michael Pollan and I finished Bukowski's Women. We'll switch when she's done.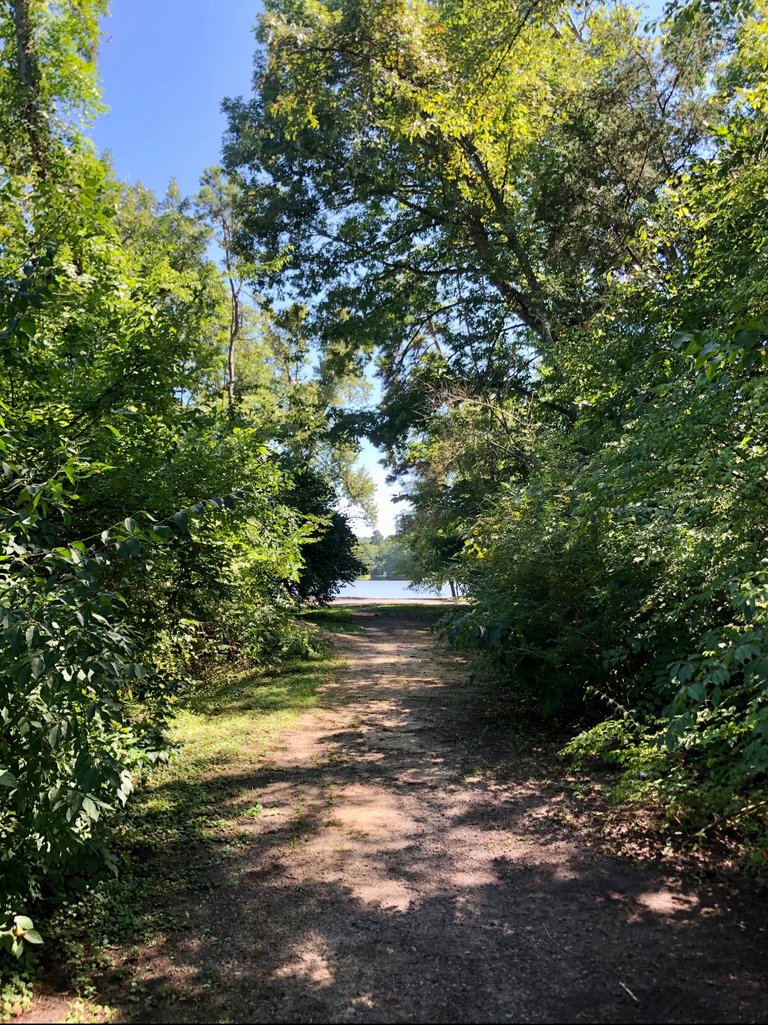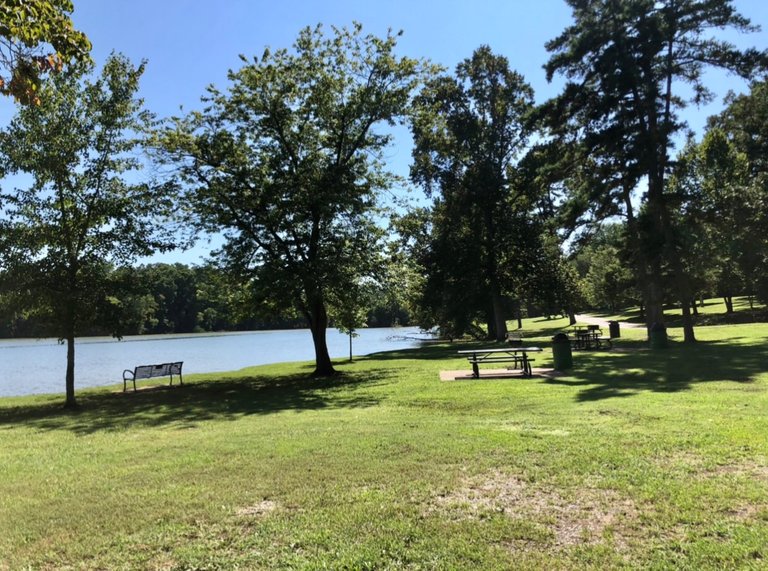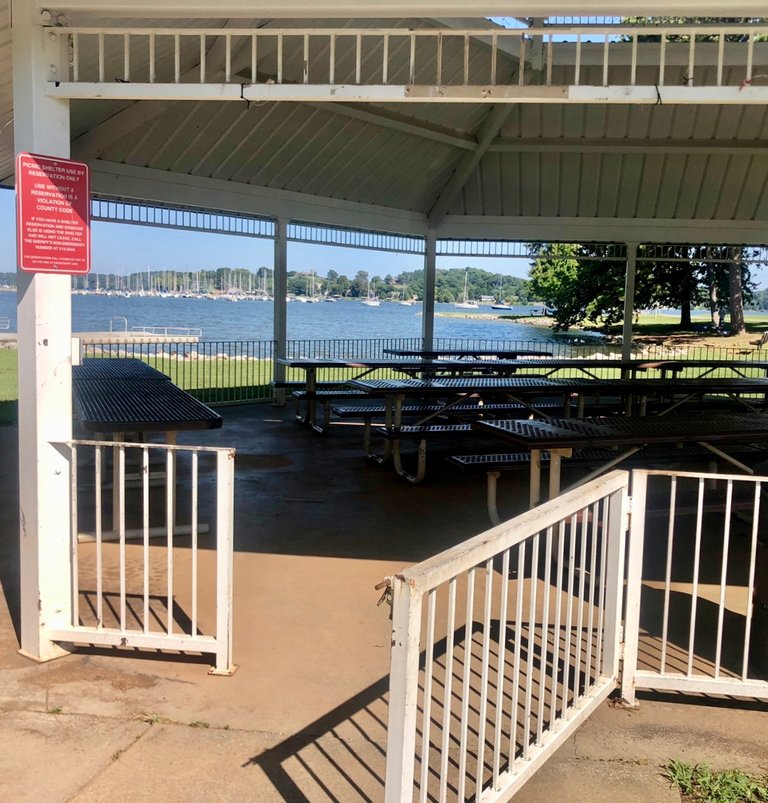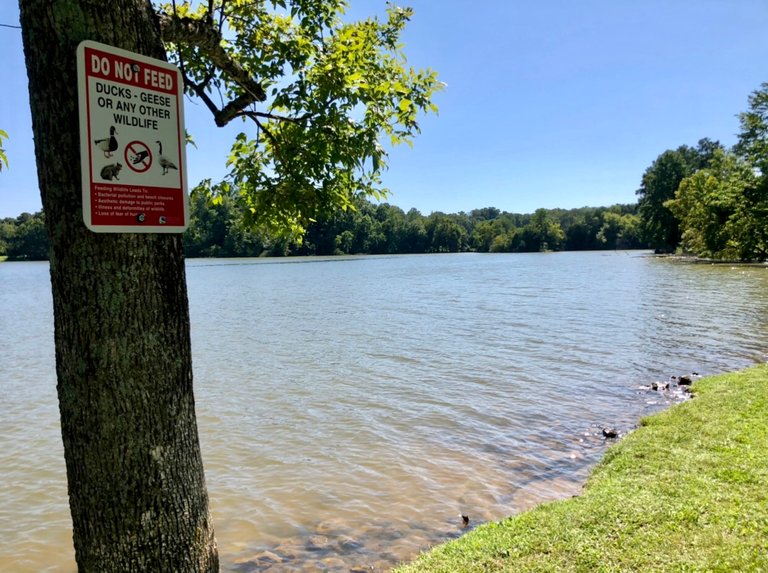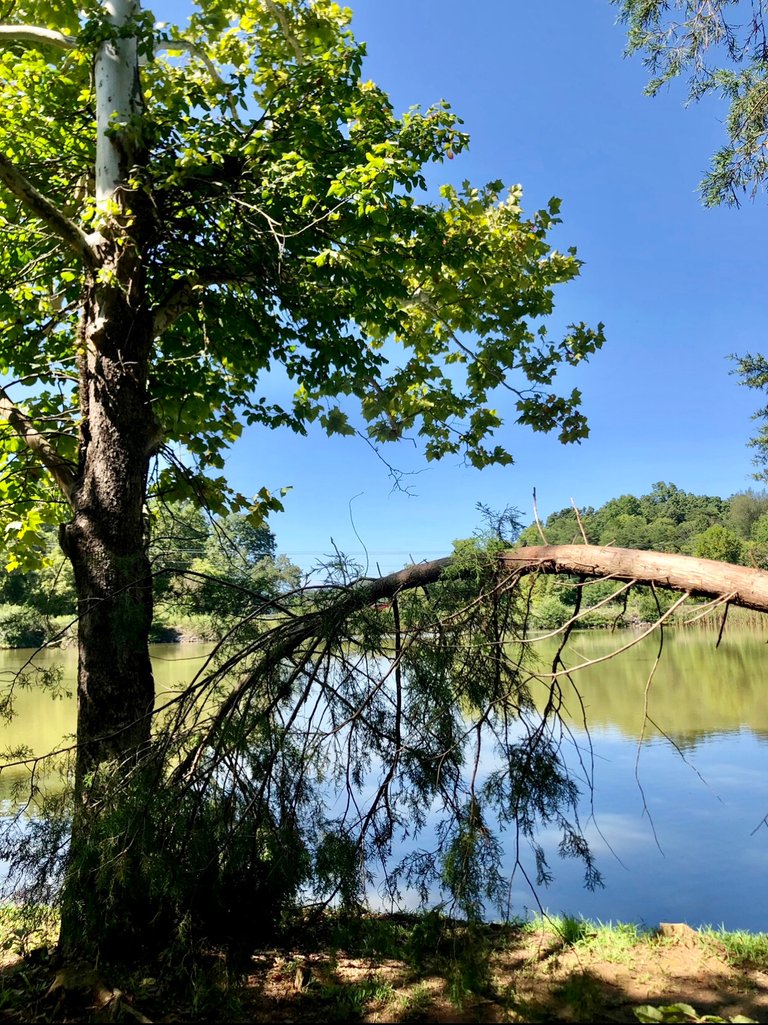 Tranquil. It was so quiet even the birds were whispering. No fishing poles in the water. No boats, no skiing or wakeboarding. No sound of children playing, no dogs on leashes or fetching. Free reign, whatever your pleasure, no one around to say no.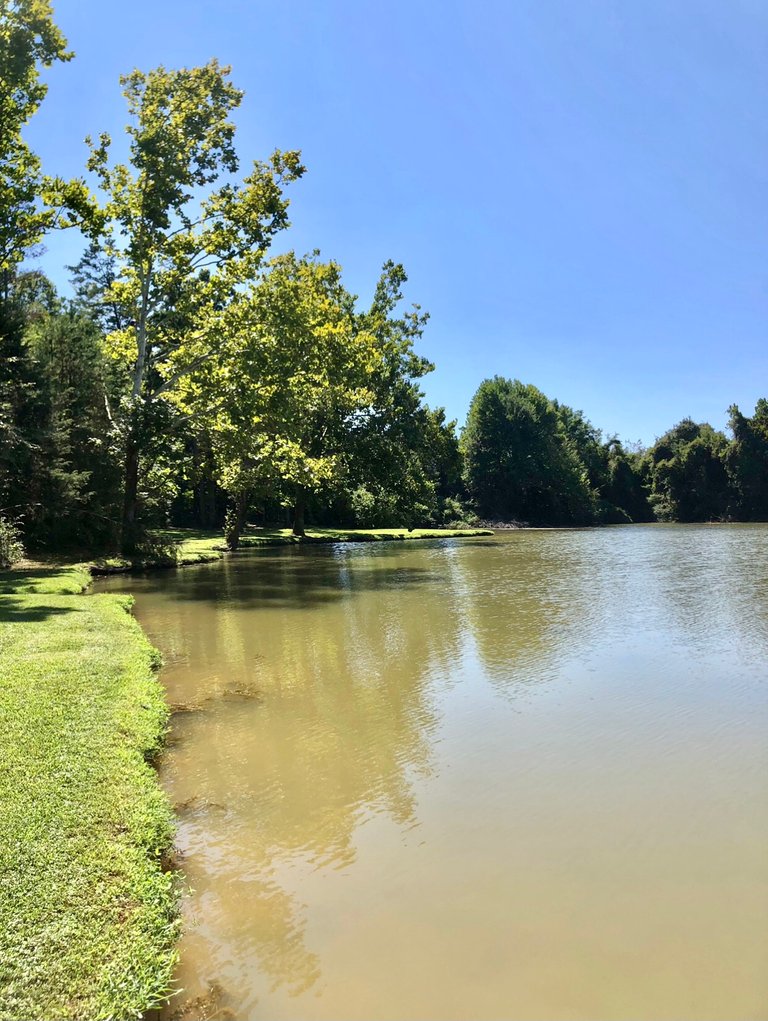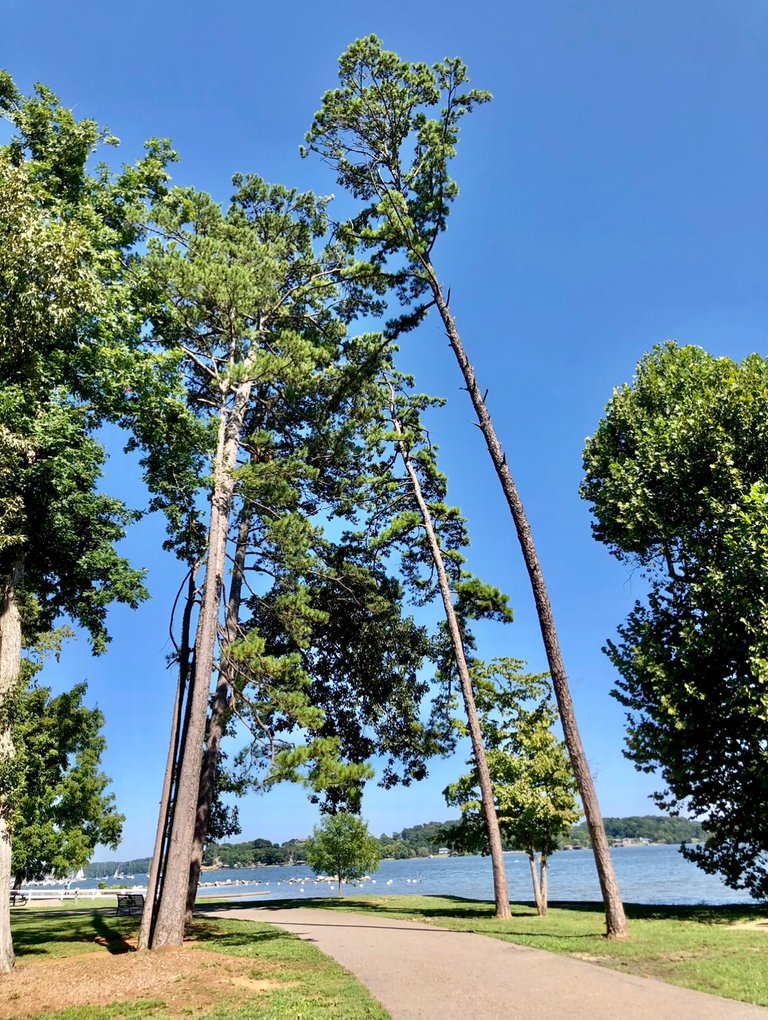 Eventually another car pulled up and then another. There couldn't have been more than 10 people there by the time we left, still not sure what that was about. Next time restaurants are standing room only at 11 hundred hours on a Thursday and there's no parking available anywhere other than the studio, you know where to find me.