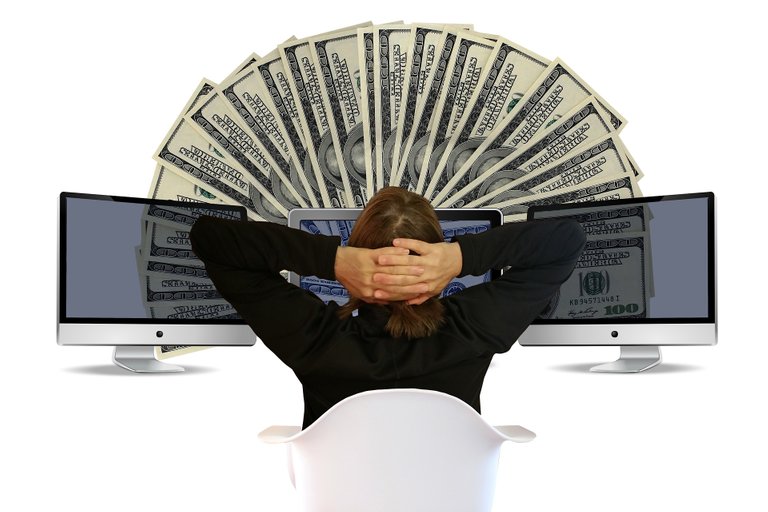 source
Now before I start, it is important to note that these are my opinions and yours could be totally different and that is fine, also when I speak about earning, I am mostly focusing on earning through writing, so let get into it.

Can you live comfortably earning from hive?


Well, as someone who has recently quit her job and is currently focusing on hive, the answer to this question is not as straightforward as you might want it to be, yes there are some people who can live comfortably on what they earn here but there is also a spectrum of people who can't do that and would have to diversify their means of earning to be able to live comfortably.
You might ask what do I consider living comfortably and my answer would be simple, for me living comfortably is being able to afford your needs and sometimes your wants.

Let's move on by speaking about those who are living comfortably on hive.


It is important to note that what you consider living comfortably might be different from what another person considers so take note of certain factors like country, what you spend, who you are catering for etc.
For me, I recognize that people who are on this spectrum have consistently put effort and years into hive, and I doubt if you can earn certain amounts in months of joining hive but I could be wrong.
I believe that before making hive your major source of income, you should make research and have a consistent amount you are earning from hive because if you don't it could lead to a lot of problems.
It is also crucial to realize that even those who you think are living based on the income they get from hive probably have different streams in hive and outside.

Can everyone live comfortably on hive?


I believe that not everyone can live on their earnings on hive especially at the beginning, I have been on hive consistently for about three months and I write every day but I don't think what I have earned can make me live comfortably but I know in time I might be able to do that.
A lot of factors also come into play here on hive and that could affect your earning, It is very essential to diversify on hive to earn more and you can do this by making videos, writing, engaging, trying blockchain games, etc, because I know a lot of people who focus on just writing or just making videos.
I would advise most newbies or beginners to diversify their income outside hive just like I am doing because it would put less pressure on your expectations.

In conclusion


I believe that everything takes time and consistency is very important especially on hive so before making any decisions you should sit and think about it. Also, Rome wasn't built in a day so if you are coming into hive and hoping that in a month you would be a millionaire well, I wouldn't shut you down.
I acknowledge that hive could be a place where you could live comfortably but it does take time and effort so be prepared to do that.
It is also essential to know that the good thing about hive is that you have different possibilities and a lot of things you don't expect could probably happen in a time frame you don't think it could.
Thank you for opening this box of passion
Posted Using LeoFinance Beta