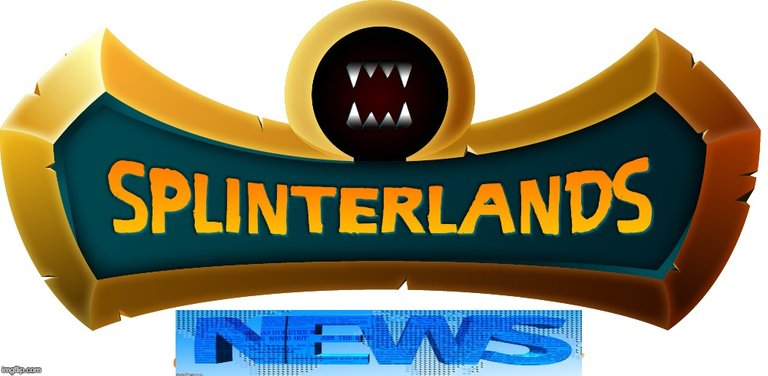 ---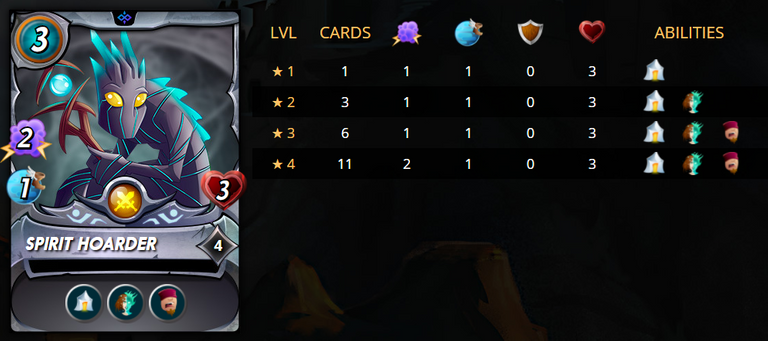 On 01/27/2022 the Splinterlands team announced the reveal of the 7th Chaos Legion Airdrop card. Spirit Hoarder is a low mana cost card that heals backline Monsters with the Triage ability, Dispels buffs from the targets of its Magic attack, and Blinds its opponents causing them increased chances of missing with Melee and Ranged attacks.
---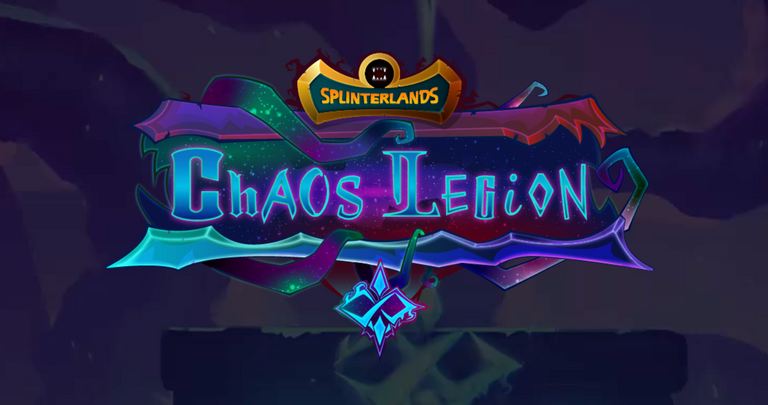 (Date: FEB/14th/2022) Splinterchampion NFTs: Splinterlands been releasing official Splinterlands NFTs on Splintertalk and now want to give the opportunity for Art Contest Winners to tokenize their art and market it to their audience! A separate Splinterlands account was created for this purpose called Splinterchampion and Epona is the newest Art Contest Winner's NFT release!
---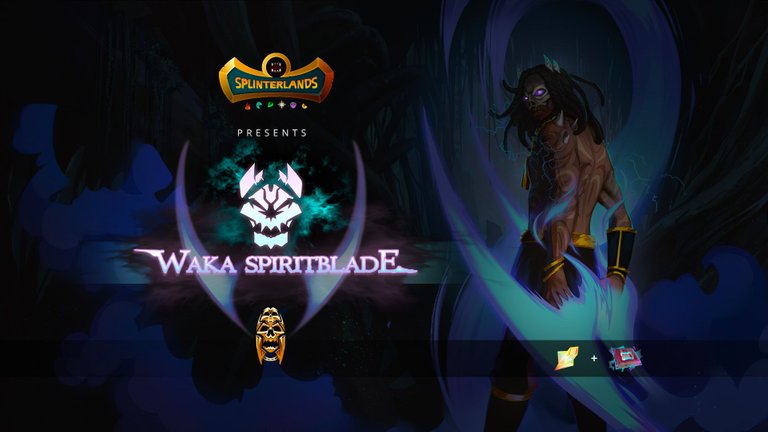 (Date: Feb/15th/2022) The NFT:

The NFT will have dual-utility, acting as both a limited-edition playable card in Splinterlands, as well as a digital fashion piece that can be worn using Augmented Reality in Snapchat. The NFT will have two formats - one that acts as an in-game card and the other that acts as an external fashion NFT collectible. The NFT will be transferable between Splinterlands and WAX wallets and both regular and gold versions of the NFT will exist.
---

Purchase the Wka Flocka NFT went live on Thursday 2/24/22 at 12:00 PM EST (17:00 UTC). A Spellbook was required on the account purchasing the Waka Spiritblade card. The price of the card was 500 Vouchers and 5000 SPS. On release, there was a chance to receive either one of 480 regular foil cards or one of 20 gold foil cards when purchasing the card. Alchemy potions did not affect the odds of getting a gold foil card.
---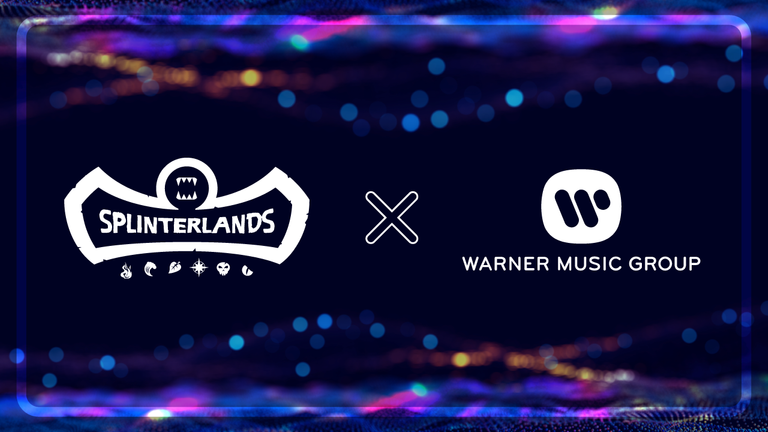 On Feb/23/2022 the Splinterlands announced some exciting news and that news was its partnership with the Warner Music Group. The first-of-its-kind deal will see the companies collaborate to give select WMG artists opportunities to create and develop unique, play-to-earn, arcade-style blockchain games in a mutually beneficial partnership for music fans and splinterlands players alike.
---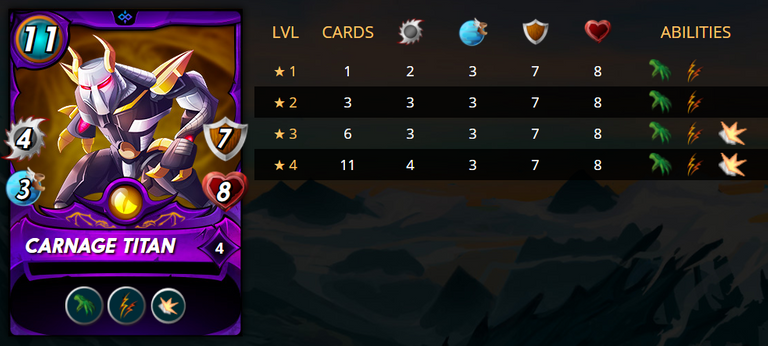 The 8th airdrop card for the Chaos Legion set was announced on Feb/25/2022. The Carnage Titan is a massive, 11-mana Dragon splinter Legendary Monster who can deal out a bunch of damage as well as he can take it! His huge size gives him the Reach ability which allows him to use his Melee attack from the second position on the battlefield, and the Double Strike ability means he attacks twice each round. On top of that, his tough armor plating gives him the Shield ability which reduces the damage done from Melee and Ranged attacks!
---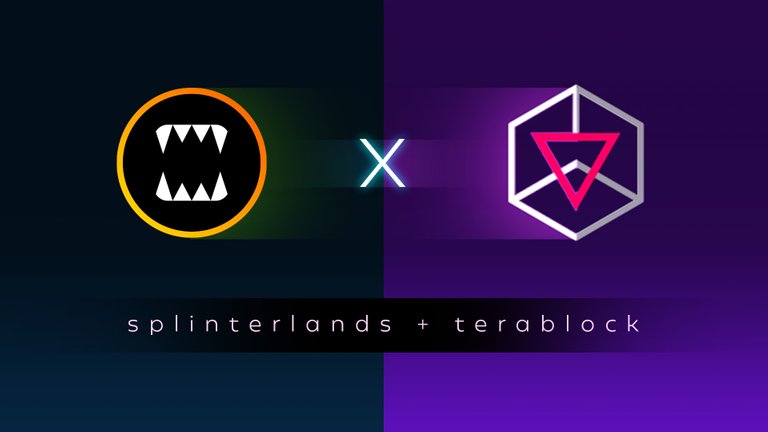 Announced on Feb/28/2022 TeraBlock Bridge: minimum amount required for outgoing bridge transfers of DEC and SPS to BSC or Ethereum which are as follows:
DEC to BSC - 500 DEC minimum
SPS to BSC - 25 SPS minimum
DEC to Ethereum - 30000 DEC minimum
SPS to Ethereum - 1000 SPS minimum
All support requests related to these bridge transactions will need to go to TeraBlock via their support page: https://bridge.terablock.com/support. The Splinterlands support team will not be able to assist with any issues related to the TeraBlock bridge product.
---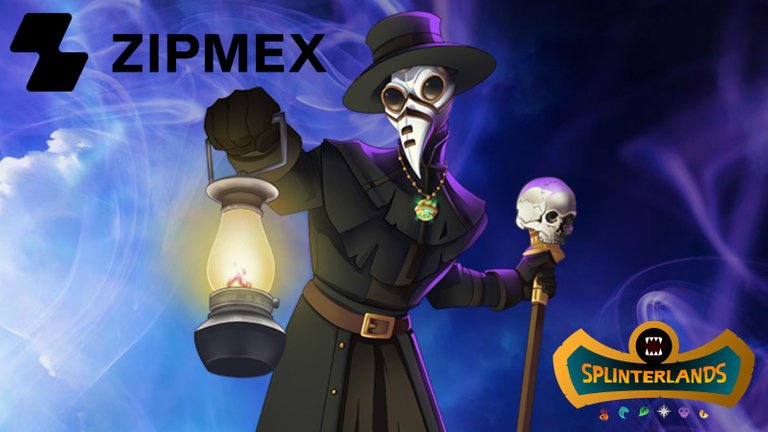 Announcement date: March/03/2022. Zipmex list SPS on their exchange. Zipmex services customers around the world and is licensed and regulated in Indonesia, Australia, Thailand, and Singapore. They have a healthy organic volume and trading pairs for many of your favorite cryptocurrencies which you can view on CoinMarketCap as well as a highly rated mobile application on Google Play and the Apple App Store.
---
Tournament Payouts To Date

Over Five Million USD (FIVE Million USD), Let me say that again FIVE MILLION USD has been won by Splinterland players across the globe who have participated in Splinterland Tournaments. While that is a massive number I suspect it won't take long for Splinterlands to supersede that amount. If this doesn't get you excited to play Splinterlands nothing will.
---
---
What is Splinterlands ?
Splinterlands is an online blockchain game built on the Hive Network. It utilizes NFT's for game play. These NFT's and other in game assets are tradable and have real monetary value. Click here to play or to invest in Splinterlands. Play for free or pay $10 USD and start earning today!.
---
Splinterlands Best Asset
The best asset in Splinterlands is not its cards. The best asset in Splinterlands is not its governance token SPS. The best asset in Splinterlands is not its in game currency known as DEC or its Blog token Known as SPT. The Best asset in Splinterlands is its community. Highlighted below are some random posts from the Splinterlands community that I thought you would find interesting.
---

---