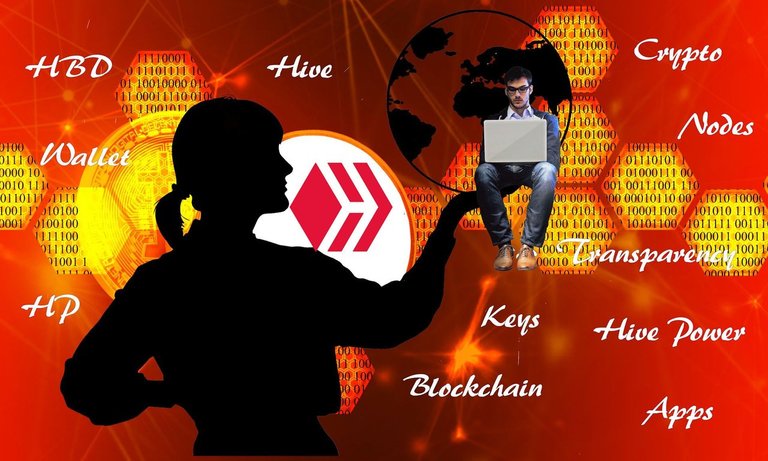 This post is part of a series I'm building to help beginners on Hive learn the basics. My goal is to help you to get a base to build on your time on the platform.
I ended yesterday's post by telling you today was going to be about building a following and creating content. As I thought more about creating building blocks of knowledge for you, I realized you need a foundation first.
Today is more bricks and a first step toward building a following.
Hive has an ever growing ecosystem. With a base to start from, you'll be able to branch out and find what matters to you.
Covered So Far
Suggested places to get your account
Your keys and the importance of protecting them
Hive is one account with multiple places to login
Hive Keychain
Hive, Hive Power (HP) and Hive Backed Dollar (HBD)
Resource Credits
Getting HP to get started

A Note About Visibility
What you do on the blockchain can be seen by all. What you post, comment, even your wallet transactions can be seen by anyone exploring your account.
Deleting content will only remove it from being easily seen, but can still be found by anyone using a block explorer.
Govern yourself accordingly when choosing what you put on the blockchain.
Where to Post
Hive has a wide array of places you can post. To avoid getting overwhelmed, do your first posts on the front-end you signed up on. Then explore from there as you get comfortable.
I do most of my posting from PeakD.com so I'll be using it as an example. Most of what I am going to walk you through can be found on other frontends.
Frontends
I hear that, what's a frontend question.
The Hive blockchain is like the engine that runs all the d'apps in the ecosystem. You could say it's the backend. So a front-end is anything that gives you access to the chain.
PeakD.com and Ecency.com are both frontends. There are many others. Some have a specific purpose and you can only post content related to the purpose. Most of the specialized frontends let you earn other tokens in addition to Hive. I'll get into that later.
Not every frontend is for posting content. There are specialized ones that we'll explore later. Let's keep on the track of posting content on the blockchain.
Once You've decided which frontend you're going to post on, then you'll decide if you're going to post in a community, your personal blog or both.
Communities
Anyone on Hive can create a community where people with like interests can post. They establish their own rules and can moderate posts in the community. You can subscribe to any community you like.
Your Profile Page
Now might be a good time to give you a brief tour of your profile page. I'm using PeakD in this example but you'll find what I'm explaining on most of the frontends. Their interface will likely display them in different places.

As you can see, you can personalize your profile with an avatar and header image. You can also add some information about yourself. To do this, click on ACCOUNT ACTIONS and select EDIT ACCOUNT PROFILE. I'll cover the how in another part of this guide.
1. BLOG
This is your personal blog. If you create content using the create post button and don't post into a Community it will show here. When posting in a Community, you can also choose to have it show on your blog as well.
If you reblog someone else's post it will show on this feed.
I suggest you use the reblogging feature very sparingly, especially when you're starting out. Reblog a post you really love by all means. Just keep in mind, if you're not regularly posting yet, those reblogs will bury your own posts.
2. ALL POSTS
Every post you make on the blogchain will show up in this tab. It wont matter what frontend you use, it will show up here. Choosing to not have a community post show up in your blog will not stop it from being entered here.
3. REPLIES
Here you'll find two options, COMMENTS & REPLIES.
Comments are what you've left on other people's posts.
Replies are your responses to people leaving comments on your posts.
4. OTHERS
Here you'll find several options:
Connections — you'll find several options, the most important for now is, FOLLOWERS & FOLLOWING
Subscriptions — shows you which Communities you are subscribed to
Notifications — notice of interactions with you
Payouts — your posts and comments with rewards on payout after 7 days, this will show you what is coming up for payout.
Activities — the latest transactions on the chain involving your account can be found here
Wallet — will take you to your Hive wallet
5 ACCOUNT
You'll find links to items on your profile like your blog, posts, replies, wallet and a dashboard to many other parts of your account.
You'll want to explore the dashboard to get a sense of what you can do on PeakD (and possible other frontends). There are several ways to manage your account found on the dashboard.
6. NOTIFICATIONS
These can be reached under the OTHERS tab as well as from here. It's personal choice how you access them.
7. The Pencil
Clicking on this pencil icon takes you to a drop down menu with items related to creating a post which is first on the list. If you explored the dashboard under ACCOUNT, you'll recognize the items there.
Take a bit of time to explore the interface. It's your window to the content creation part of the blockchain.
Wrapping up this Part
I'm keeping each part of this guide to 1000 words or less to give you a chance to catch your breath and explore what has been presented.
If you're anxious to get going, start exploring others posts and leave some meaningful comments.
This will get you introduced to others and you'll be able to see the wide scope of content available.
Following Others
As you explore the content on the platform, follow people who have content you find interesting. That gives you a list of people to return to regularly to see if they have published anything.
Don't expect follow for follow.
Don't ask for follows.
It's considered bad manners.
NOTES:
Header image by author
This is day 24 of 30 in the #HiveBloPoMo Challenge for April.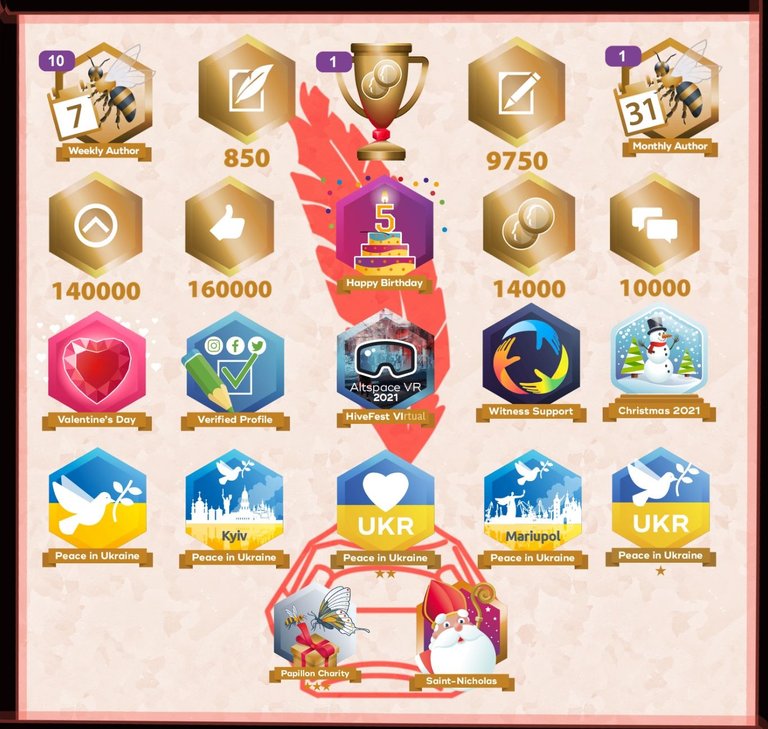 Shadowspub is a writer from Ontario, Canada. She writes on a variety of subjects as she pursues her passion for learning. She also writes on other platforms and enjoys creating books you use like journals, notebooks, coloring books etc.


Would you like to receive writing prompts every day? You can subscribe to Prompt A Day to get started.

Share your posts by joining us on the DreemPort Discord