There was a discussion at the beach yesterday with some friends about the economy, investing, saving and because I was there, crypto. I still find it interesting as to how much smart people trust the proven untrustworthy and discount anything that challenges what they have read in the financial times. It is not that a person has to run out and buy some crypto because I said, but why won't people even investigate it? The two guys I was talking with are both working in IT companies, both smarter than me - but both seemingly uninterested in researching a little themselves and seeing if there is indeed an opportunity for them.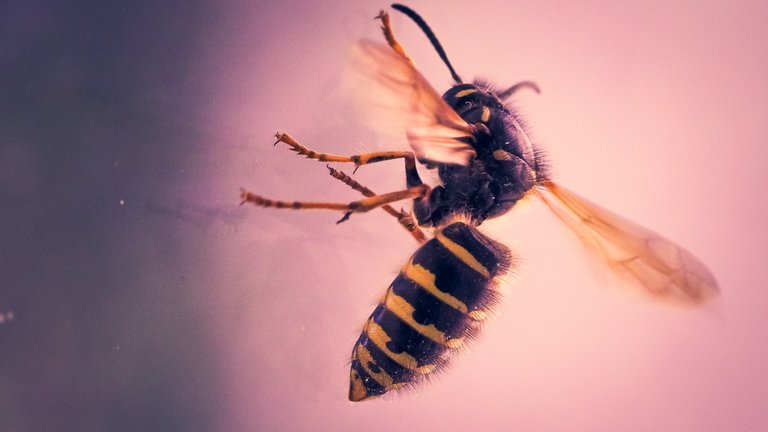 I find it odd.
People will spend an inordinate amount of time researching what is the best pair of running shoes to wear or phone to buy, but won't spend half the investment into working out why some people believe Bitcoin has value or, how the security of crypto makes it property - like gold - except it transports better.
I once wrote a post about what might have been different if the Jewish people in Nazi Germany had Bitcoin instead of cash, valuable, pianos and paintings and whether more of them would have just walked away, their wealth secure. Even if the Nazis had killed them, that wealth couldn't fall into Nazi hands by throwing away the keys - it would be lost forever - so the best it could do would be to reduce the effective amount in circulation.
But, this triggered another thought when ownership came into question yesterday. The reason it is hard to leave a place is because we are attached, invested in what we have. The Jewish people had their businesses and belongings and these things don't travel well. It was stay and hope things improve, or run and lose everything owned.
However, in a hypothetical scenario where I face the stay and likely die, run and lose all choice, even if I don't have any crypto, it is better for me to run. After all, what the hell do I own? What do you own?
Most people run their finances on debt, something that wasn't possible in quite the same way or to the same extent 80 years ago. If I am forced to pack up and run taking nothing but my family, what am I really going to lose? My house? No, the bank owns the majority share of it. How much does the average person actually own, and how much debt are they tied to? I might be financially better off to be able to run and get a clean slate, a chance to start again from zero - instead of in the red. I would lose a percentage share of what I use, not what I own, as I don't own what I use.
Ownership is important for many reasons, but mobility of wealth might be even more valuable than the wealth itself. A bar of gold is worth about 500,000 dollars, but weighing in at 12 kilograms, it isn't exactly easy to smuggle across a patrolled border and, it isn't likely going to be able to be "hidden" anywhere comfortable. Because valuables don't travel well, owners are tied to a location and that location is not owned, it is governed and subject to laws that can change at the drop of a hat.
While crypto can very much be owned, it is has no weight nor size, no matter how much it is worth. According to @peakd, @tarazkp protected by a key is worth about 27,000 dollars - while that is no bar of gold, it doesn't matter where I am in the world - as long as I can get online and hold the keys, I have access. If HIVE raises in value to say, 10 dollars, that 27K will be worth about 1.2 million - same key, same size, same mass, same conditions apply. Not only that, anyone with the key can access it, wherever they are in the world - both a risk and a valuable security mechanism, as it is like having a Star Trek transporter of value. If that 10 dollar HIVE was to hit 10 dollars, I would be able to curate full-time for the value I need and I can do that from anywhere in the world also.
I think that once we are comfortable with the conditions of ownership and earnership online, in time, this will fundamentally change the way governments operate because they will not have the same level of control over constituents, as many more in the group can pack up and leave if they choose to. So, the governments would actually have to compete for public resources at a greater degree. We can see this when it comes to retail now, where retailers who essentially had a captured local market a couple decades ago, have to compete with international conglomerates like Amazon, and they are failing. They created top heavy organizations that milked and extracted all they could, but now "consumer choice" through globalization and online services has changed the game. The same thing will likely happen at the government levels also, probably driven by the trillion dollar companies that absorbed the disposable incomes and bought the debt of local citizens and in doing so, weakened the power a government has.
Hopefully, none of us will ever have to be in a situation where we have to run from our own country, but with the volatility of the world, hope is not likely enough. However, perhaps having ownership and financial independence from currency control will mean that governments will start making shifts to retain some power before it gets to the point that there is wholesale exodus. That might be wishful thinking, yet it is good to think about what benefits crypto currencies and blockchains offer us, the citizens who all love to some degree under the yoke of governmental control.
Perhaps too, the debt cycle we have been conditioned into is also actually a form of security too, because debt is only good for the collectors when there is someone to pay back or something to recoup. When that wealth can be destroyed with a loss of a key or transferred out of reach in seconds - the debt collectors have to be careful how they play their cards - otherwise they may never earn the rent they seek.
Some random things to think about on a Monday at least :)
Taraz
[ Gen1: Hive ]
Posted Using LeoFinance