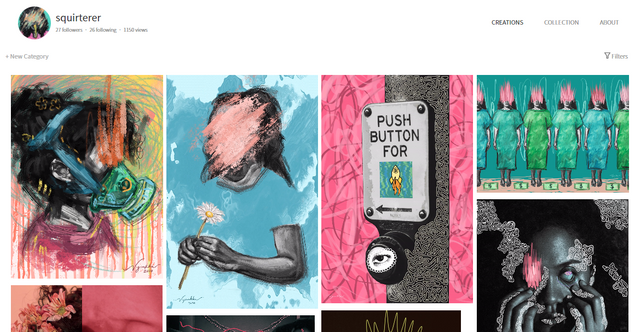 My store on Makersplace.
It's been a few months since I joined the NFT gang and so far it's pretty looking good!
I started in early March. It went smoothly. I had to interact with other cryptoartists in the space and I learned a lot since then.
My first sale!
I think it was a few days after I officially joined Makersplace (after the application and verification process) that I made my first sale.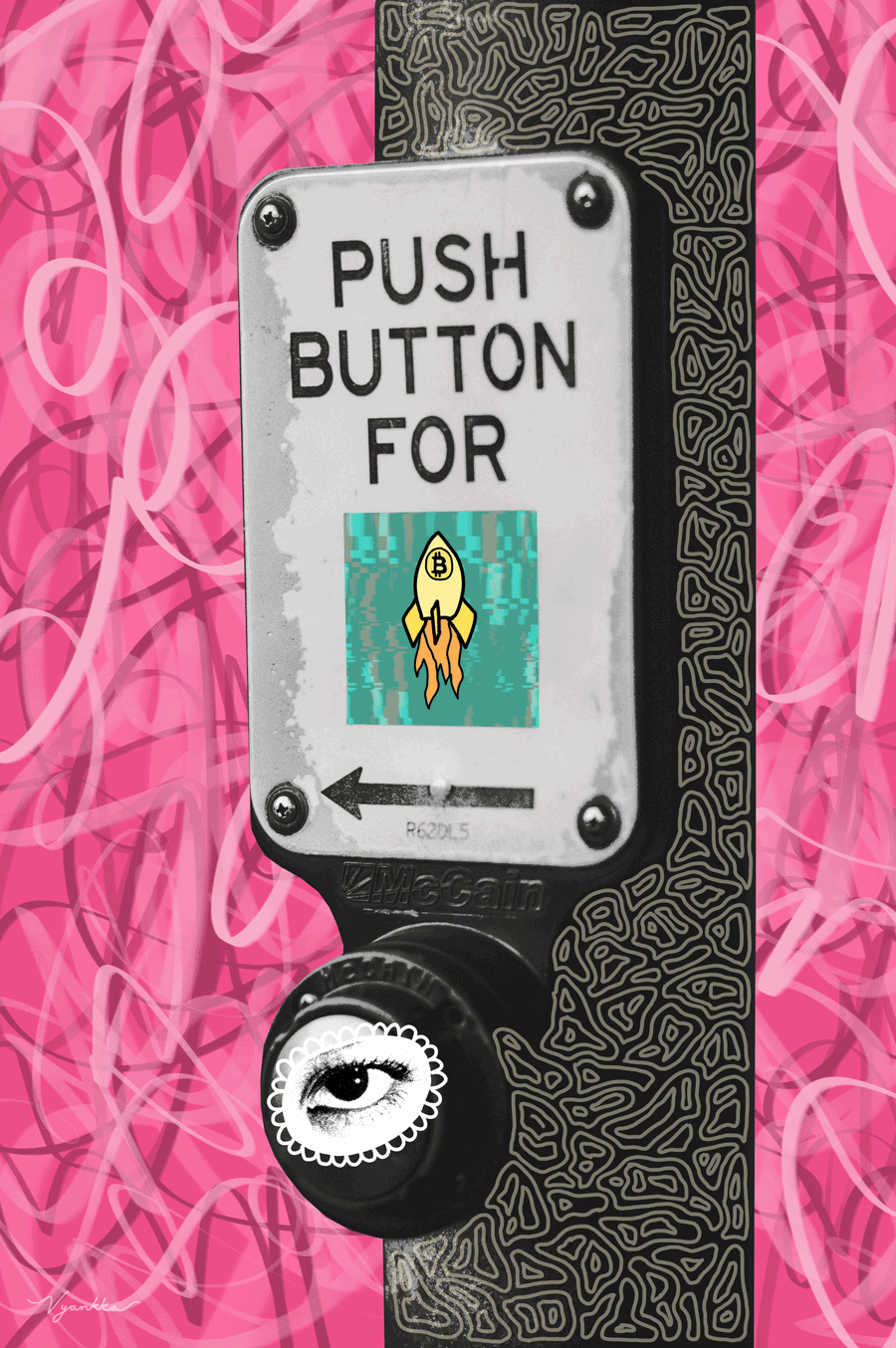 'Push Button' by squirterer


It was 'Push Button' that I sold for the very first time! It was an awesome news and I was really happy. To see that I can finally be able to sell my digital art without the hassle of printing, tracing ownership, possibly even buy CDs or flash drive to be able to store the art is just pretty amazing.
After that, I sold 2 more editions of this work.
7 editions of 'Push Button' still available to purchase!
You can purchase it here.
---
In April and May, I had to take a break with creating cryptoart for a while since I have to focus on painting on a traditional media (had some deadlines) and it's just also hard to focus cos Steem takeover happened. Let's not forget COVID shit too.
Last week, I published another work titled 'Keep The Fire Burning' for 3 editions and surprisingly 2 editions were sold in just a few days!
'Keep The Fire Burning' by squirterer
There's only 1 edition left for 'Keep the Fire Burning'.
If you want to grab it, you can purchase it here.
---
My first bid for a 1/1
A few hours ago, I just also received my first bid for a work with an edition of 1. I have seen other artists let the bid sit for 24 hours before accepting the offer (since there's only gonna be one owner, to give the others a chance to place a bid), but this time I accepted it in a few hours cos it's the first, I want the collector to have it.
It was my work 'Tranquility' and it's still pending acceptance from the collector to finalize the sale.
'Tranquility' by squirterer
---
All lookin good and I'm pretty excited what happens in the next few years for myself, the collectors who invested in my art, and the cryptoart space itself.
It seems like the more I dive into the blockchain, the more I appreciate the beauty in it.
Anyway, if you want to see the works on sale, you can see them here:
Makersplace: https://makersplace.com/squirterer/
Knownorigin: https://knownorigin.io/squirterer
Also, if you are wondering why my pseudonym in cryptoart is squirterer, I'll explain it in a post soon.
Thanks for all the support! <3