I stumbled across an incredibly ACTIVE community quite by accident via a tag in someone elses post (thank you @riverflows) a couple of weeks ago, and it made me realize how many of us DON'T KNOW about so much that goes on in other parts of the #Hive. @HiveLift is committed to growing the Hive and so is featuring niche communities regularly, each week, which may enhance or grow the Hive experience for you. And also help each community to grow.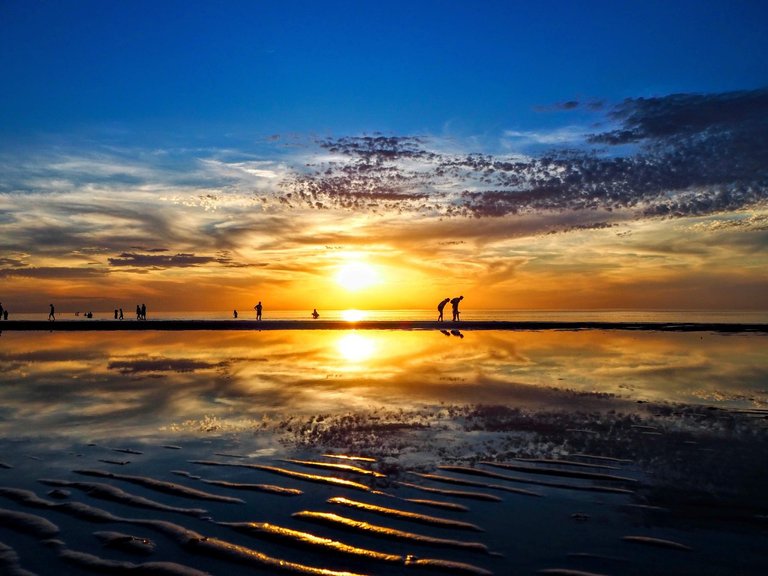 Image credit: @galenkp who receives 5% beneficiary of this post for use of his image. Check out the Hive Stock Images community if you'd like to earn for your images too. @minismallholding can answer your questions.


Community Founder & Owner: @galenkp
Subscribers: 99
Active Users: 114
What really stands out about this comunity is the phenomenal engagement! And that each week the rewards for post engagement are sponsored by sincere & committed Hivers. Just awesome.


I asked @galenkp some questions, and share his un-edited answers here for you:
Q1. In this Hive world of 7-day-a-week entrepreneurs who rarely sleep, why the pre-occupatation with "the weekend"?
I noticed less activity on the weekend and saw an opportunity for people to gain additional exposure through not getting lost in the crowd. Curators curate all week, not just Mon-Fri and with less posts to choose from on the weekend I thought hivers could gain additional traction. Also, the weekend is when most don't have work-stress or are in a more relaxed mood and tend to do things they value. I look for passion, personality and effort when I curate so figured the weekend may be when people choose to inject a little more of that.
Q2. You have PHENOMENAL post engagement - how did you achieve that with no twiiter support? Tell us your secrets!
I engage a lot; Out-bound commenting on other people's posts, usually 400-500 comments per week. It shows them I'm open for communication, interested in them and entices them to respond. No one will come to me just because, I need to open the line of communication. There's no secret, and one doesn't need Twitter...Just show an interest in others, comment with validity and substance, and they'll reciprocate. Posting to the best of my ability helps too, it gives people something to comment on when the look at my posts. Blurry photos of the local bus stop or a weed on the roadside aren't interesting so I attempt to be interesting, write well and to present myself as a person seeking relationships.
Q3. What's the weirdest thing anyone has posted as their weekend activity?
I don't think I can answer this one on behalf of others; One person's weird is another person's normal.
Q4. Do you want people to POST too, or only comment on the Friday topic post? Tell us more about how the community works.
The #weekend-engagement topic on Friday is to promote fun and commenting between accounts - A place for people to comment themselves and possibly win some hive but, more importantly, it is there for people to cross-comment with others, open and build relationships. This is a comment-oriented post-topic only. The ENGAGE THE WEEKEND community is for them to post their weekend-oriented content and is not really linked in any tangible way to the #weekend-engagement topic.
Q5. Do you have any special challenges etc coming up we should know about?
I devise the #weekend-engagement topics on the day and announce them Friday, so I don't hint at what's to come. I will be doing some concepts with the ENGAGE THE WEEKEND community though; Last week I handed out 4,000HP in delegations and moving forward will probably have a few little initiatives happening to reward those posting in there directly.
Q6. What made you start the Engage Weekend Community? Is it a team running it, or just one passionate individual?
I run it myself, no team, just me although have just brought on a chap as a MOD. I'm a passionate hiver and promoter of the community so wanted to help those who want to put themselves on the radar for others through a community focused on weekend activities. It's designed for people to go there, post something about their weekend, and then maybe take a look at what others are doing too. I love my weekends and so figured I'd start a community to drop my own content into, plus the #weekend-engagement post.
Q7. Can you name 5 hivers you would LOVE to join and start posting from Engage Weekend Community? Let's call them out!!
I don't like to call out hivers although it would be great to see some more members posting in there. I think people use certain communities hoping to snag a whale-vote or some such thing however to support communities, post in there and curate too, will help the community as a whole to grow and develop. I try to support as many as I can, and run three myself, The Pew, LEGO and Engage the weekend. I think if we could get people posting into appropriate communities it would help new people find their home when they arrive, and that's what's going to help build Hive. I 'd like to see some of the bigger accounts there curating though; That would help drive activity in the community.
Had you heard of, or been a part of, the Engage the Weekend Community before today? Let us know in the comments. 😊 You have until the wee hours of Monday morning to contribute. Get on it! 😆

Find us on twitter @HiveLift