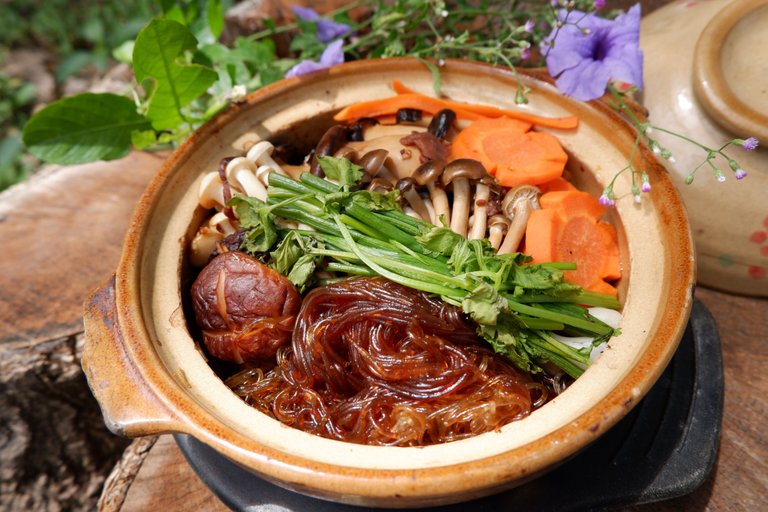 Every year in the ninth month of the Chinese lunar calendar around September or October. There is a nine-day celebration known as the Nine Emperor Gods Festival or "Je" Festival that got influenced by the Chinese culture.
In Thailand, this festival is known as the Vegetarian Festival. During the festival, Thai people keep a very strict "Je" diet. It is absolutely a vegan festival for real because the food is prepared without any animal products such as no eggs, dairy, honey, fish sauce, oyster sauce, and shrimp paste. Some even upgrade to be harder by leaving out the strong smell ingredients like garlic, onion, chives, spring onion, tobacco, or even all kind of alcohol.
The Je Festival is one of the popular national festivals which is celebrated by both Thais with and without Chinese ancestry and celebrated throughout Thailand.
Most stall on street will change their food to vegan produce by hanging the yellow flag in front which is such a convenience to practice "Je" and eat a vegan diet during the festival. As I mentioned several times my family was one of the millions who were Chinese immigrants to Thailand and I grew up with a lot of traditional Chinese culture including the practice of "Je" since I can recall my memories.
So today I would like to share with you guys a dish that is so popular to cook very commonly in the "Je" festival. A classic dish with a unique flavor is Mushrooms Clay Pot Glass Noodles or Hed Ob Wun Sen in Thai words. It fits well with this week's topic on Plant Power (Vegan) Community is "Global Vegan". My mother always cooked it and I always stay around with her in the kitchen so I learn to cook this dish from her. It requires simple basic Asian ingredients and is super easy to cook at home. It's one of the representative dishes for "Je" festivities.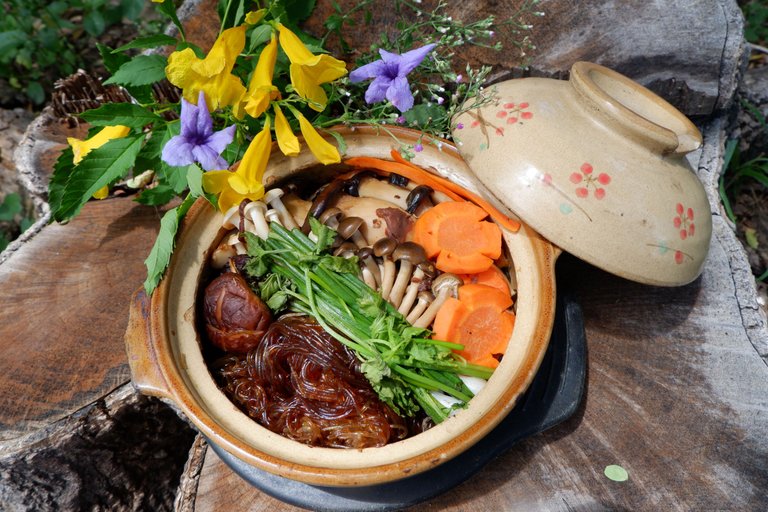 🇹🇭 Hed means Mushrooms while Ob is Baked and Wun Sen refers to Glass Noodles. 🔘
Clay pot glass noodles are a dish of Chinese origin but adapt from the original and completely Thai Style because of the unique sauce and Thai characteristic ingredients like a coriander root. It is salty, savory, slightly sweet, and sour.

It's a dish of Glass noodles that are cooked in a clay pot over the stove in a delicious sauce, lots of ginger, garlic, coriander root, and Sichuan peppercorns. Then topped with various types of mushrooms, carrots, spring onion, and coriander.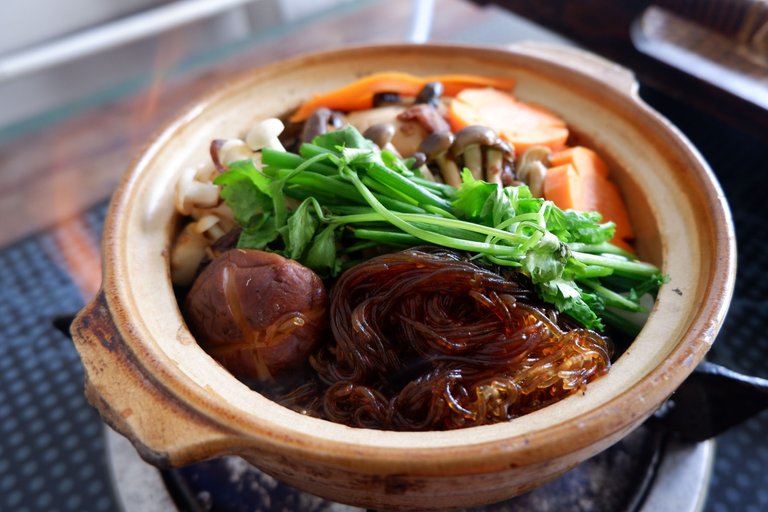 The secret ingredient that can't skip!!!
To make Mushrooms Clay Pot Glass Noodles definitely need a clay pot, right? But if you don't have it so please feel free to use any aluminum pot or a pan with the lid on.

To cook the glass noodles, I recommend using the dries version. Firstly I need to soak them a little while in clean water until soft then toss them in the delicious sauce and let them soak in the wonderful sauce before baking them in the clay pot.

Dried shiitake mushrooms. Yes! Dried shiitake mushrooms are loaded with natural glutamates and they are always used as a secret weapon for aromatic purposes in Asian vegan dishes. Just soak them in boiled water and let them sit for at least 20 minutes until they turn tender and release their wonderful natural fragrance aroma. I also add the Trumpet, Black, and White Shitake Mushroom for this recipe as well.

One thing I want to mention too. I did soak in garlic, ginger, coriander root, and Sichuan peppercorns in the hot oil and let them cook for a while then I drop the glass noodles that were seasoned with typically Asian seasoning sauce, and other ingredients like fermented soybean, rice vinegar, and brine plum.

I have used the Sichuan peppercorns as the original Chinese recipe which is actually so expensive here in Thailand so mostly Thai substitutes with black peppercorns instead.
I surprisingly got them as a gift from my daughter. As I mentioned before that she study in her second year as a veterinarian doctor up in the Northern part of Thailand. One day she visit a big horse farm and spot the Sichuan peppercorns tree that the owner grew widely on his land, she ask him to bring them back to me. So the horse farm owner kindly let her pick them up immediately. Here is the story of my Sichuan peppercorns.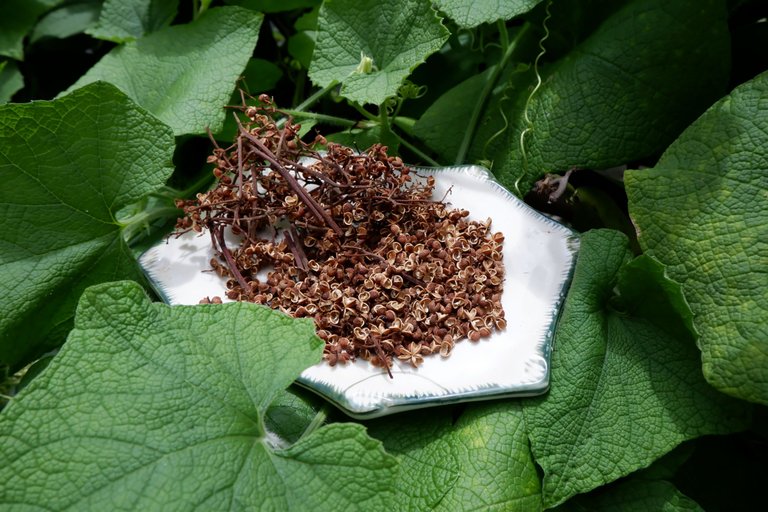 Here are all the ingredients for the recipe.
80 Gram Dried Glass Noodle
2 Dried Shitake Mushroom
2 Trumpet Mushroom
1/3 Cup White Shimeji Mushroom
1/3 Cup Black Shimeji Mushroom
1/4 Part Carrot
4 Spring Onion
1 Coriander
1 Small Ginger Root
4 Chinese Garlic
1 Teaspoon Sichuan Peppercorns
2 Teaspoon Soy Sauce
2 Teaspoon Seasoning Soy Sauce
2 Teaspoon Mushroom Sauce
2 Teaspoon Dark Soy Sauce
2 Teaspoon Fermented Soybean
2 Teaspoon Rice Vinegar
2 Teaspoon Brine Plum juice + 1 Brine Plum
1 Tablespoon Vegetable Oil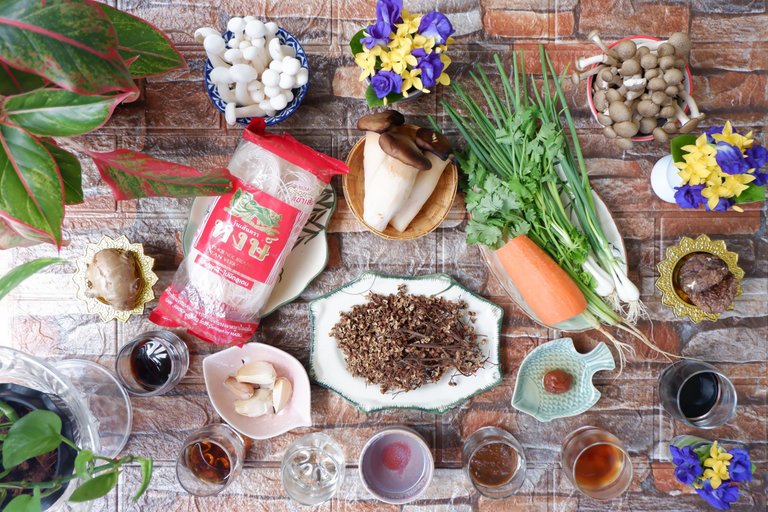 INSTRUCTIONS
STEP 1 - Soaking the dried ingredients
Soak the noodles in room temperature water per package instructions but I recommend not soaking them too long, just about 5 minutes would be perfect. When the noodles are soft, drain the water out and set the noodles aside.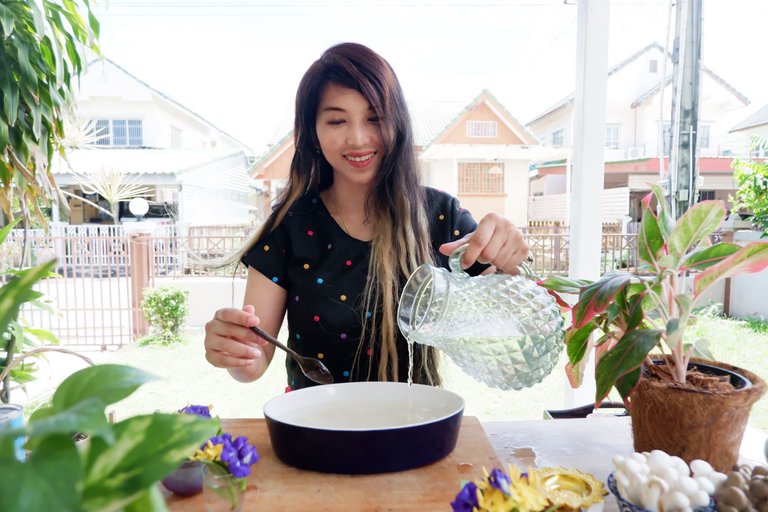 Place the dried mushrooms in a separate bowl and cover with hot water to soak for 20 minutes and set aside.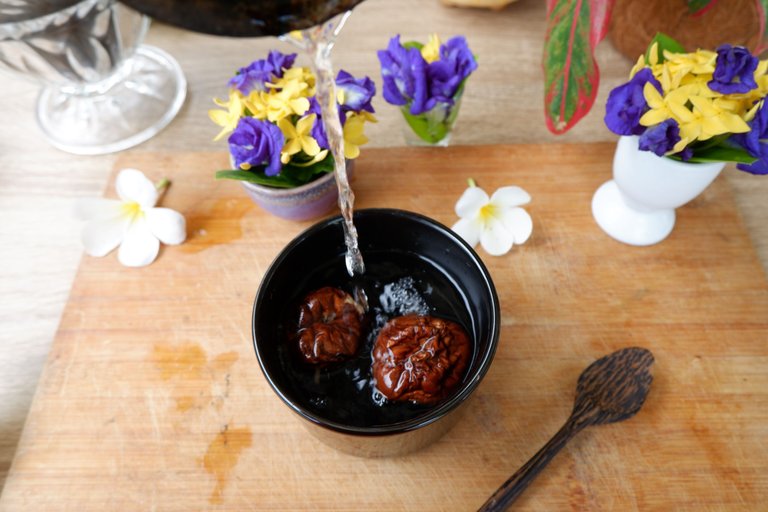 STEP 2 - Prepare the Veggies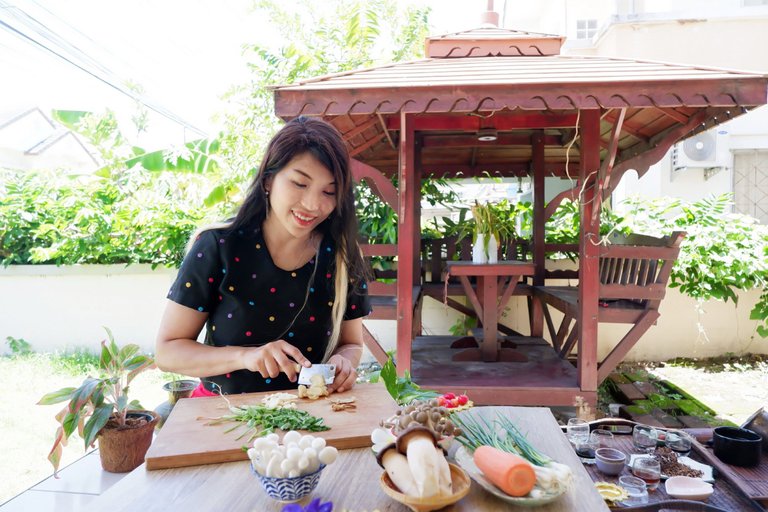 Peel off the garlic and ginger skin. And slice the garlic and ginger fresh into the thin slice.
Cut off the Black and white Shimeji Mushroom roots.
Separate the coriander into 2 parts.
Cut a V-shaped through the carrots then slices them into equal sizes.
Sliced the Trumpet Mushrooms into equal pieces and set all the veggies aside.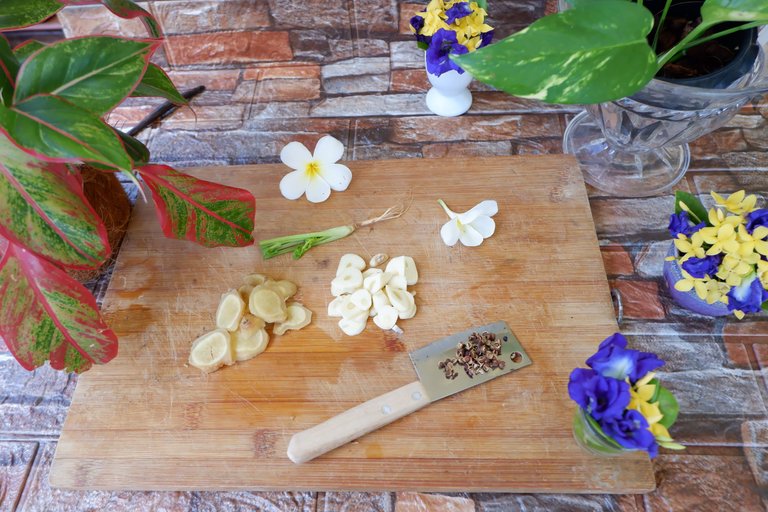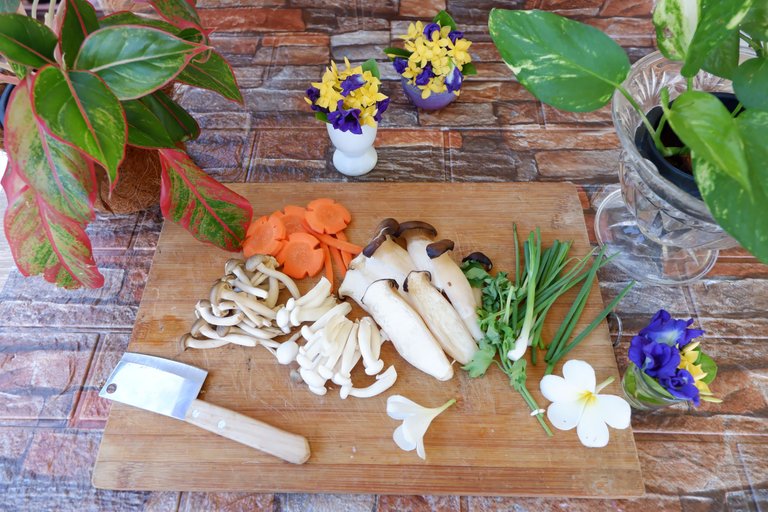 STEP 3 - Combine The Sauce
Drop the Brine Plum into the mixing bowl and take the seed away. Then smash the Brine Plum into the small pieces.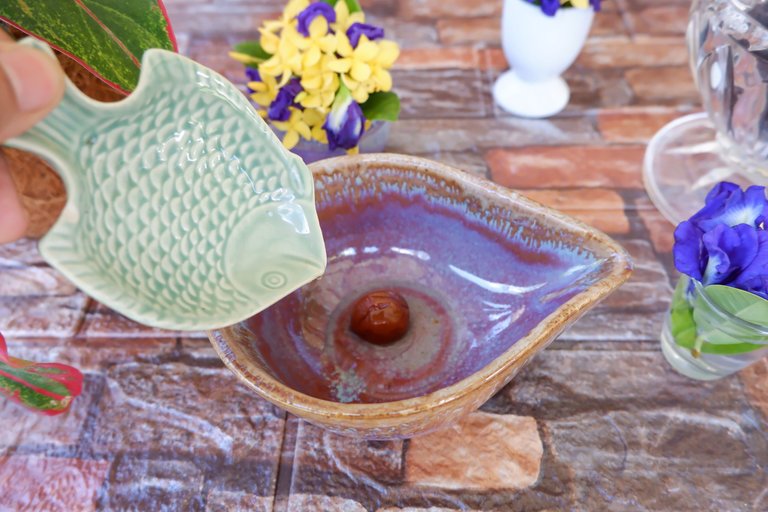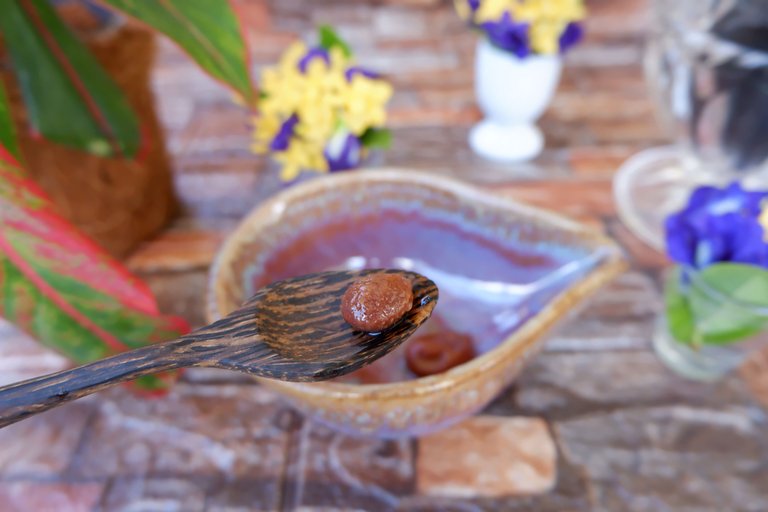 Add in Soy Sauce, Seasoning Soy Sauce, Mushroom Sauce, Dark Soy Sauce, Rice Vinegar, and Fermented Soybean. Stir all the ingredients together.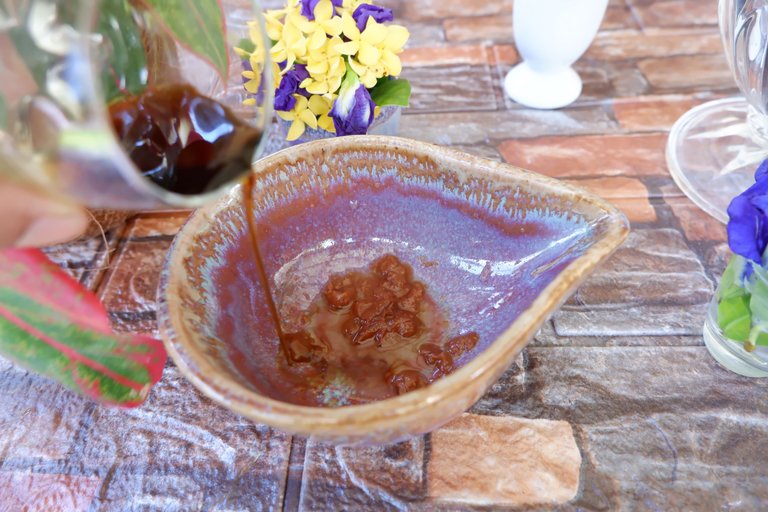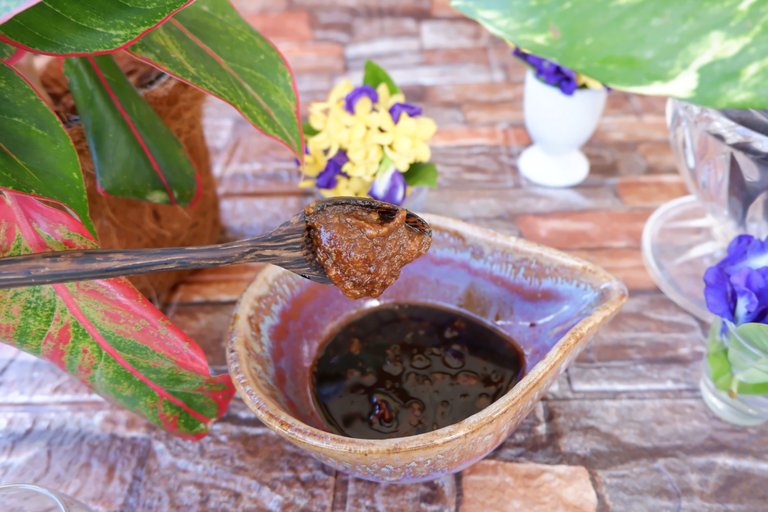 Following with the soaking water of Dried Shitake Mushrooms, combine them gently and set them aside.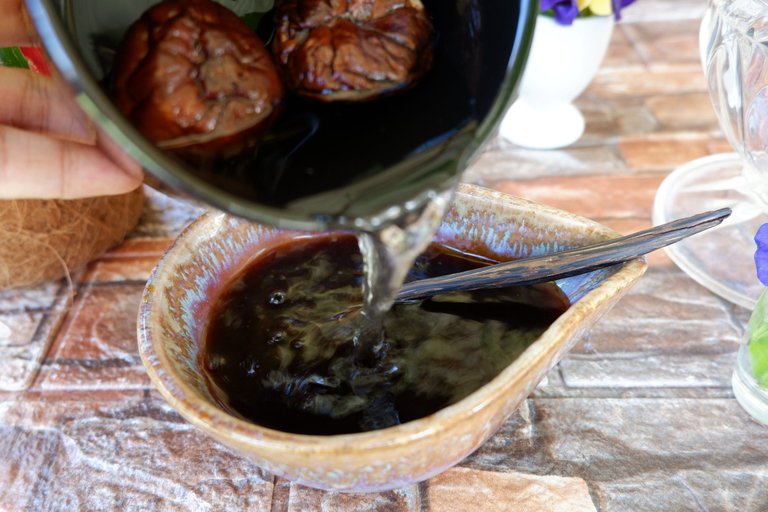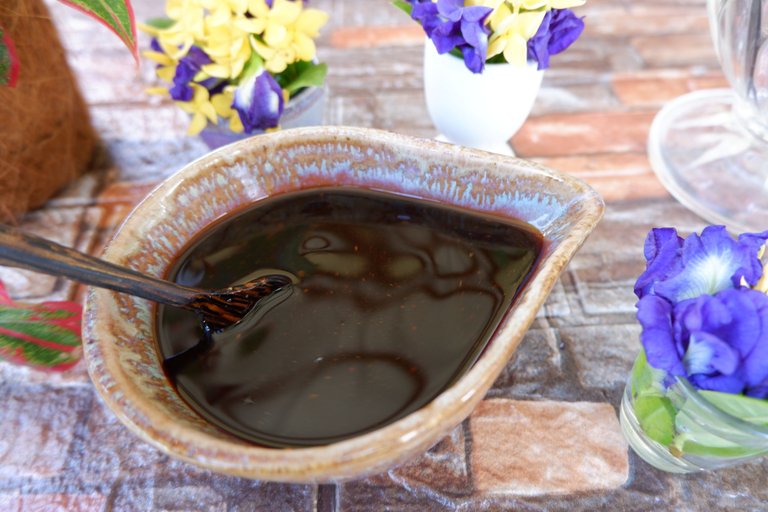 STEP 4 - Season The Glass Noodles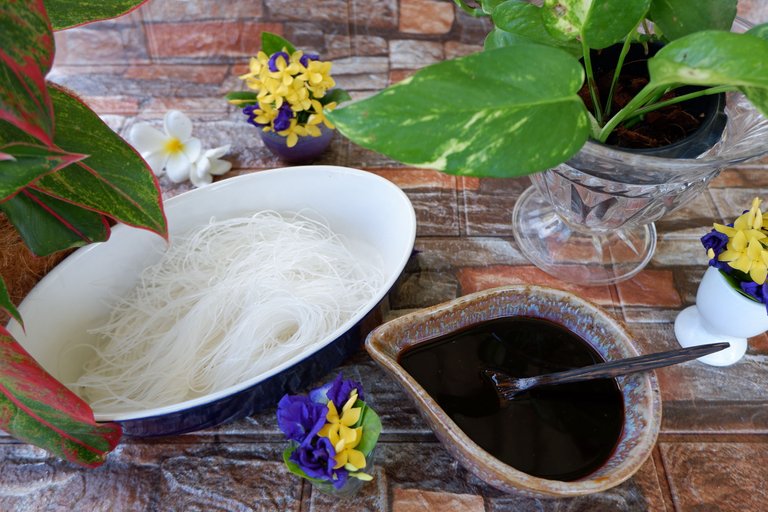 Pour the sauce over the glass noodles.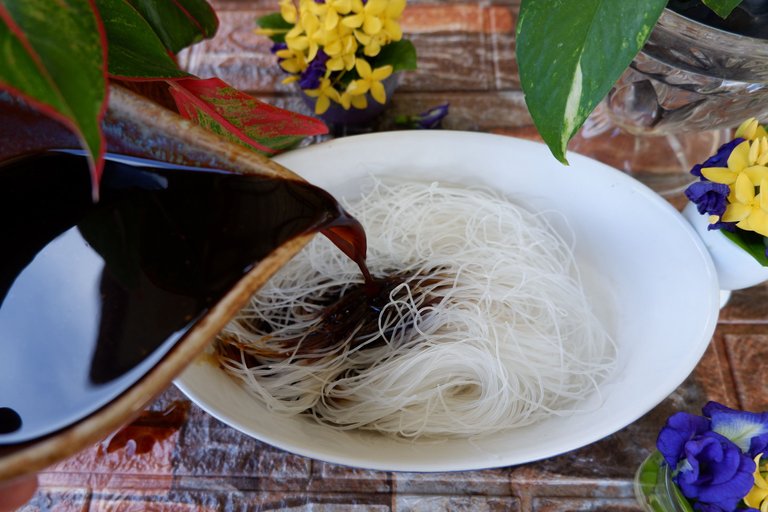 Toss the sauce through the noodles and set aside.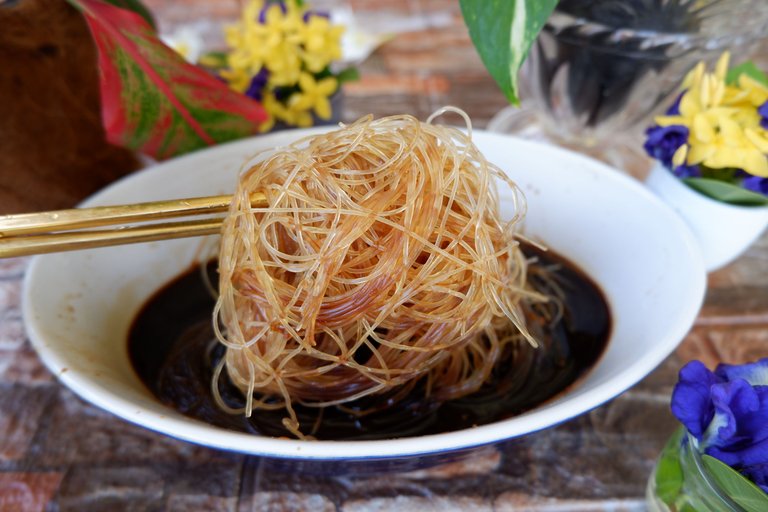 STEP 5 - Heat the Clay Pot
Place the clay pot on the stove over low heat and bring the clay pot slightly hot first.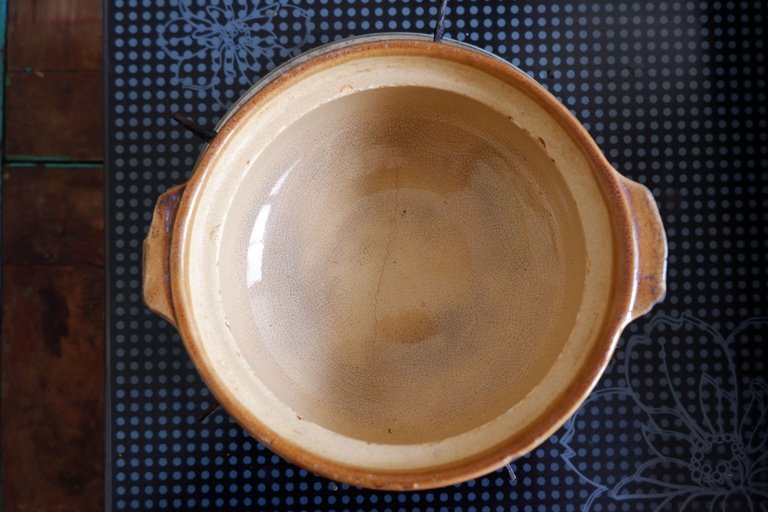 Add the vegetable oil to the hot clay pot and bring the oil hot.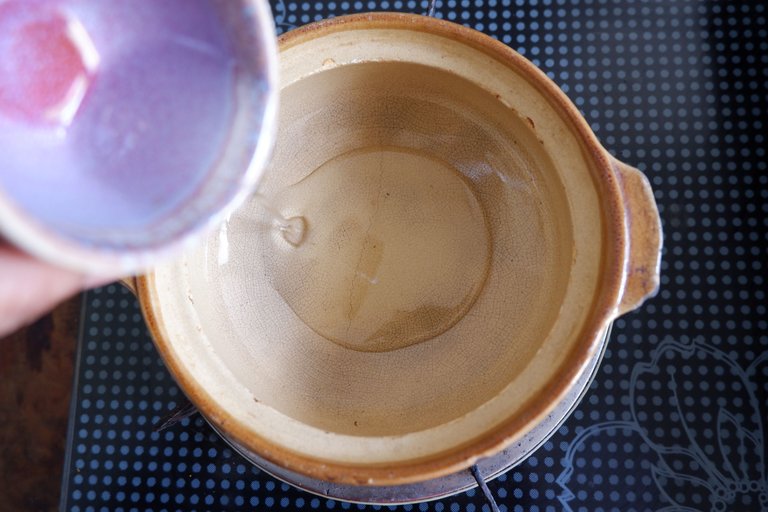 STEP 6 - Sauté' the Veggies
Once the oil is sizzling, turn on the heat to medium and add the garlic slices, ginger slices, coriander stem, and Sichuan Peppercorns into the hot oil.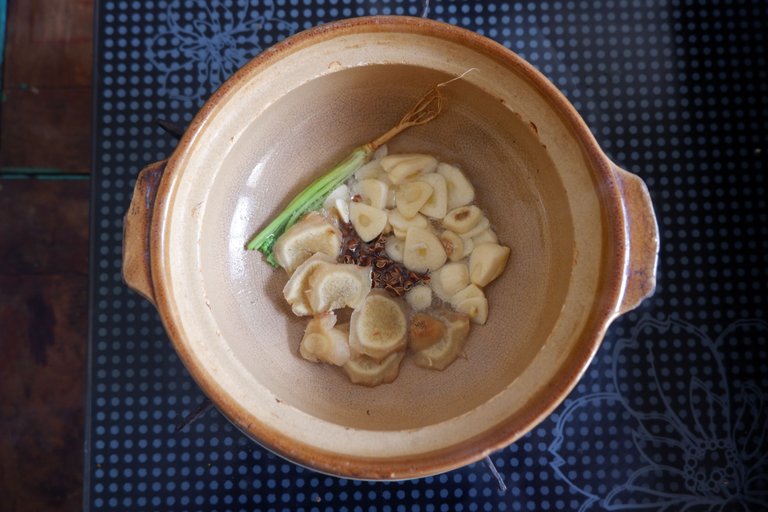 Stir and sauté the ingredients until fragrant and a shade darker.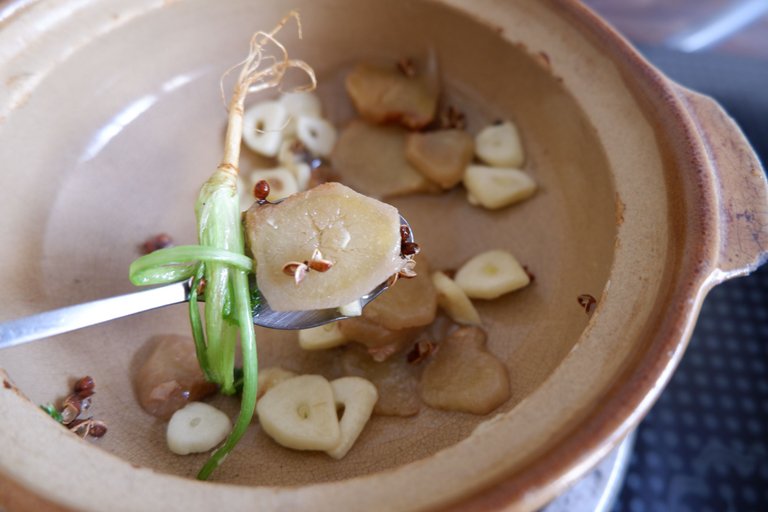 STEP 7 - Add the Glass Noodles
Turn the heat down to low heat and add the glass noodles that have already been mixed with the sauce.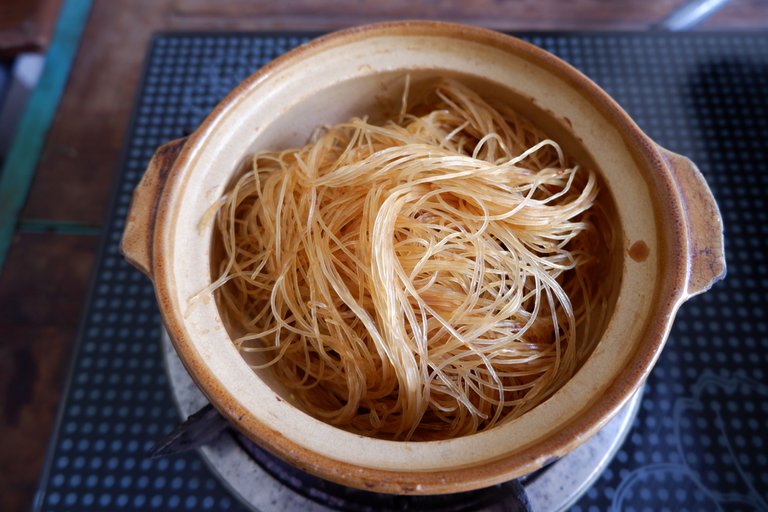 Pour in the seasoning sauce and stir to blend the glass noodle and sauce.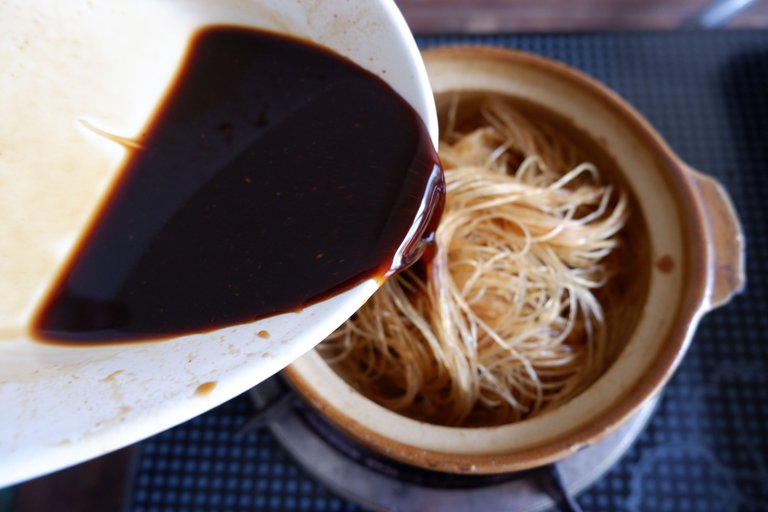 STEP 8 - Topping with The Mushrooms.
Top the glass noodles with Trumpet Mushroom, White Shimeji Mushroom, Black Shimeji Mushroom, Soaked Shitake Mushroom, and Carrot.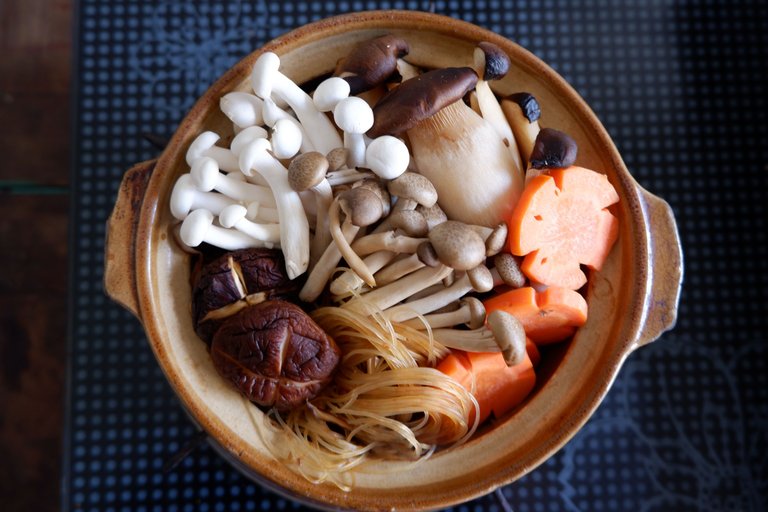 STEP 9 - Lid On
Give everything a little push with a spoon so the noodles are mostly covered in liquid sauce and the lid on.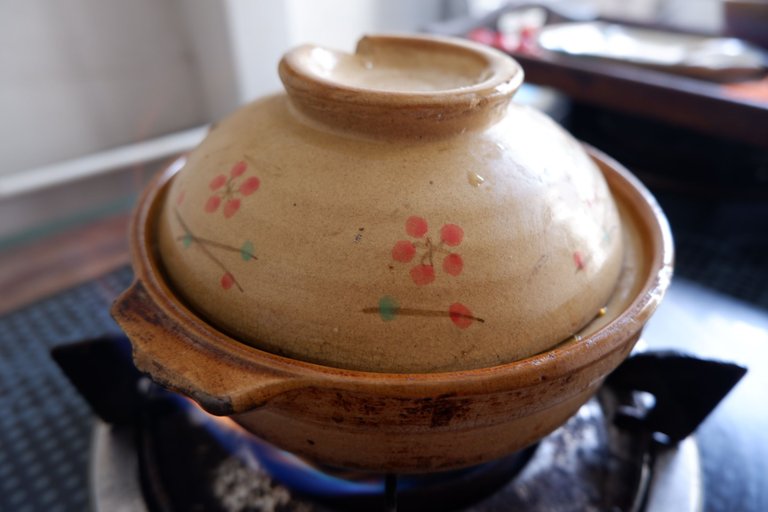 Cover and cook for about 5 minutes with a high flame until the glass noodles, all the mushrooms, and carrots are done.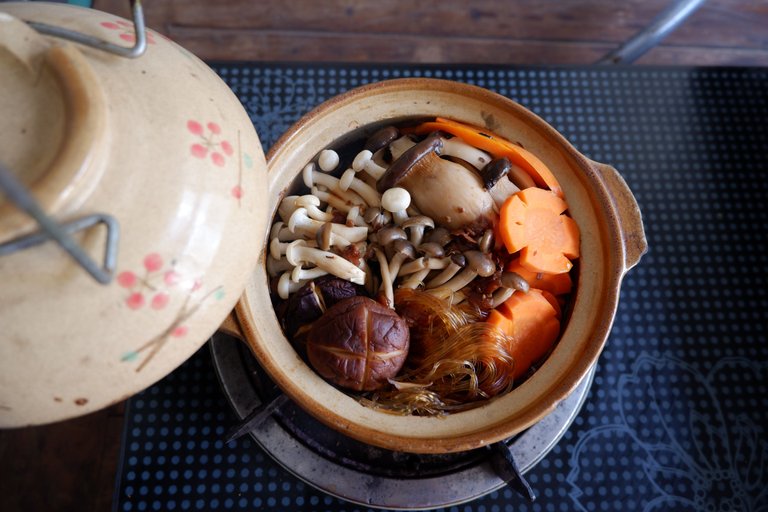 Open the lid and make sure that all the ingredients are cooked, reduce the heat to low flame and be careful with the hot.
 
Add the chopped spring onion and coriander. Then cook for another minute before turning off the heat and serving.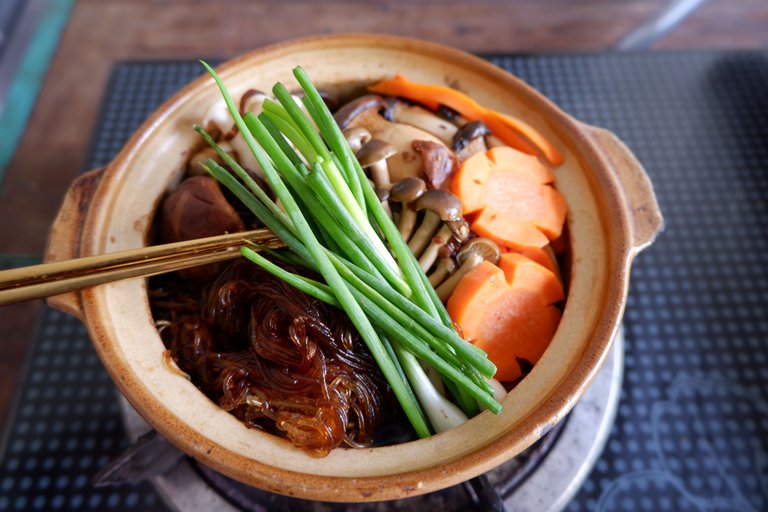 STEP 10 - Served
Served them hot. This recipe is good on its own, no need for any dipping sauce because I add in all the flavor already.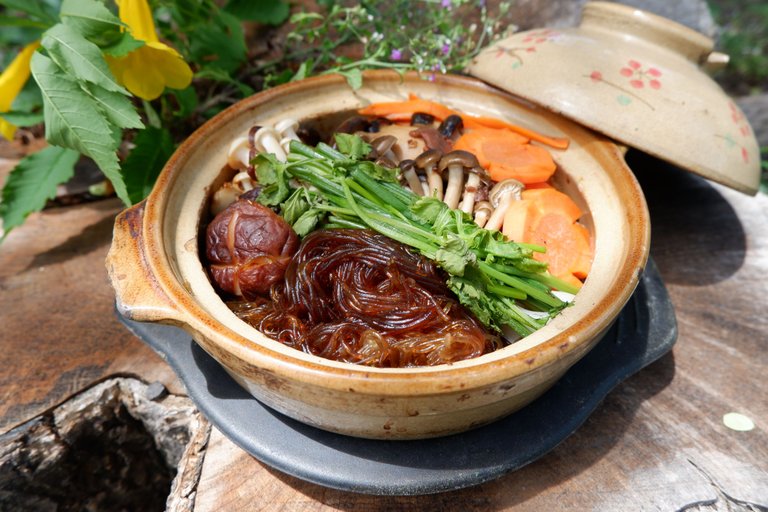 Glass noodles are also known as mung bean noodles, Chinese vermicelli, cellophane noodles, bean thread noodles, and Wun Sen in Thai which is long, clear, and elastic chewy noodles that are perfect for a clay pot. The glass noodles will soak up the sauce wonderfully. Believed me!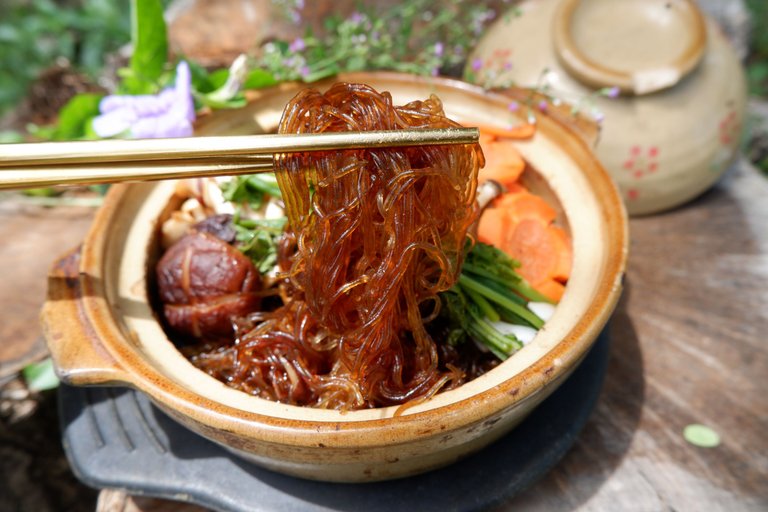 I hope you enjoy this recipe and hopefully, you appreciate it as all Thai people. ❤️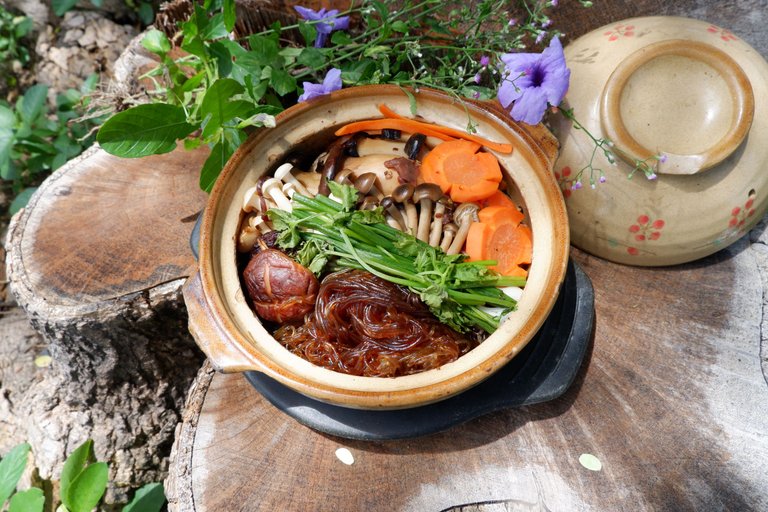 Hope you guys have a happy weekend.