I should maybe start this post with a greeting, something like good morning? No, no, it's just too shallow... maybe start with a joke... What a joke has to do with this topic? Try with an anecdote or a quote... Maybe with a photo of the morning sun coming into the room...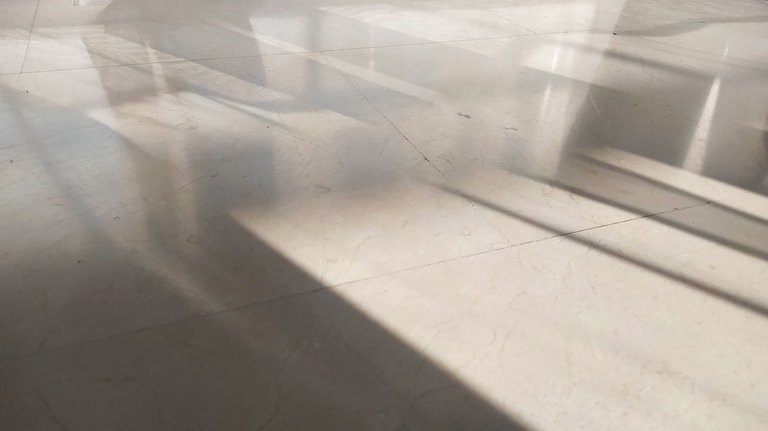 The dialogue in my mind would continue but I just have to stop now those thoughts to fight with themselves. The first sentence will somehow come, the important thing is that I know that this time I don't want to be late for the challenge that invites us to talk about sleep. What I didn't know is that it would be this difficult to start writing a post after a few days of break. It was not an intentional pause from writing for Hive... I had to use the power of sleep to make it through some days that are now behind me. When a strong migraine episode hits, there is no real remedy. If you are lucky you can sleep for a few hours and hope for the next sleeping session as it is the time when you don't feel the pain and nausea. Sleeping - a better topic couldn't come right now for me. But if you missed out on this invitation and you have a sleepy sleeping story to share with us, you can still check it out and participate. The deadline is the 4th of February. Thanks, @anttn for the initiative. :)
The Past
When I read that post I laughed at this part
I didn't understand why we had to spend a third of our time as dead, lying down with nothing else to do.
Hahaha, indeed 🤣 Children can feel this way as they are curious and the world is waiting for them. They want to explore all the time, so sleeping is somehow a waste of time. An early afternoon nap? No way. Later, when those little people grow a bit their attitude toward sleeping also changes. Waking up early for school is not anymore interesting for teenagers. And also, who didn't like to sleep until midday - after a night out? I did like it, though not just after a night spent out. I just loved to practice the piano during the late evening, and later, study other subjects when normal people were already sleeping for a long time. Well, this is typical for student days, I guess many of us did the same. Lack of sleep during the night needed to be compensated with a bit longer sleeping hours during the morning. Luckily, I didn't have lectures early.
I was also making up for the lack of sleep while I was travelling by bus or train. That was a perfect time to have a nap, what else you can do when going home for the weekend? You arrive already with full batteries so family & friends time can start. Not everyone is lucky to fall asleep in a moving vehicle like a bus, but I really didn't have problems with it. Now when I think back, I could be easily robbed while having my eyes closed... or miss the city where to get off the bus or train. However, no interesting story to share here, everything went well.
The Present
At present time, I still go to sleep late, usually at 1 or 2 a.m. (but maybe it is not late for some people, it all depends on the preferences and schedules of a person). I could always find excuses why I go to the dreamworld at that time, and lately, the culprit is Hive :D Sometimes I stay awake until late as I practice the piano (with headphones). I know that the inspiration comes late in the evening, and I also know that I am not the only one who experiences this. The muse visits us at night... artists are writers can relate to this.
When I am worried about something or there is just one thought that affects me I don't sleep well. Luckily, it doesn't happen often lately, though there were periods of time when I didn't like nights because of that. When insomnia was present I was longing for mornings and to continue with activities that would distract me. A year ago or so I started to use CBD oil every day to try to reduce my migraines. It worked very well last year, but also I had other changes in my diet that I added to the whole process (mentioned them here ). No coffee and refined sugar. My sleep improved a lot. Now I am back to the unhealthily diet and I sometimes forget to take my cannabidiol drops regularly (morning and evening)... I remember just in the evening, but still, they help me to fall asleep in no time ;)
Although I go to sleep late, I do like the state of sleeping. And the moments of waking up, when it is not the alarm clock that wakes me up. When I open my eyes as there is already sunlight reaching into the room...feeling the softness of the bed linen and allowing myself to stay there for some extra moments. That's a good way to start a day, after having some hours of sleep. Usually, I recall my dreams if I wake up in this way, but if the alarm clock wakes me up I tend to forget them. Unfortunately.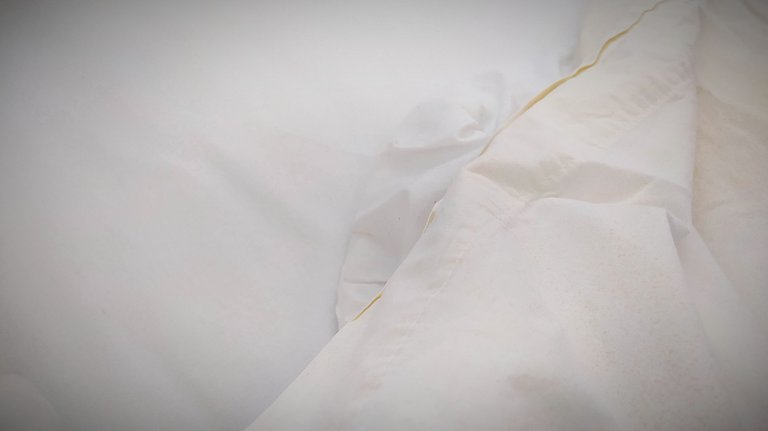 Oh, I also like to sleep in a short siesta, a beautiful thing that living in Spain showed me. After lunch, take a short nap. Perfection. I guess that's why I can stay awake until late. Just take care those naps are not too long. You can wake up thinking that it is morning and that you will be late for work 😂 Oh, that happened to me once or twice, so I do set now an alarm that is not allowing me to sleep too long siesta!
The Future
This one is just a joke 😂
Obviously, I don't know how will be my future and sleeping habits. However, I could work on going to sleep a little bit earlier in the future...

What are your sleeping habits? Do you think they are good or do you have to improve on something? Do you have interesting dreams to share or a story that happened to you - connected to sleeping?
If you like, you can join in the challenge, there is still one day to do it :))